The Secrets of Healthy Relationships
27.01.2016
Relationships seem mysterious to you? If a woman's conduct almost always raises a number of questions in your head, you need to gain insight into women's nature.
This article prepared by the experts from GoDateNow.com is aimed at proving that men and women are not from different planets. Women simply have a different understanding of a relationship. To reveal their secrets, you need to know which principles they are guided by when choosing a man. Only this way you'll be able to build a healthy relationship that will never run dry.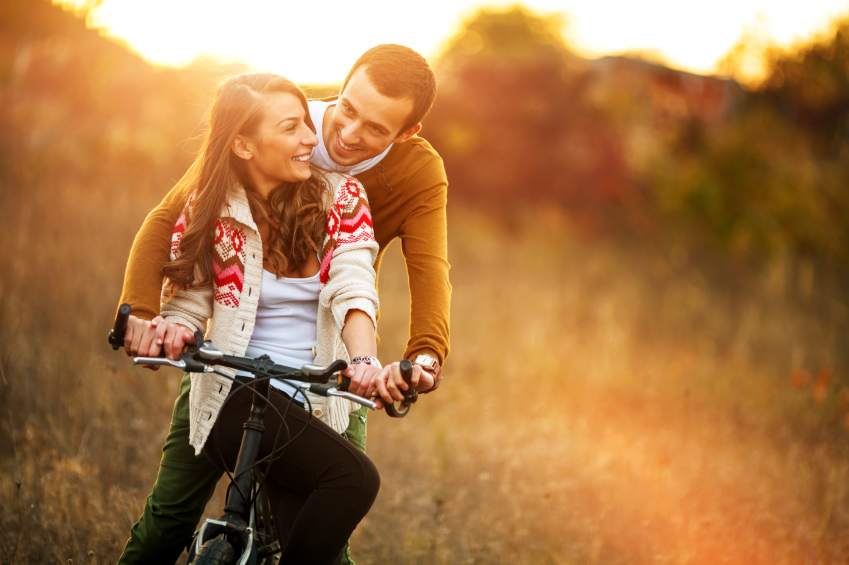 The level of intimacy
Irrespective of how old a woman is, it's necessary to observe one important rule. It consists in the right choice of topics for your conversations. At the beginning of your relationship, 90% of the subject matters you discuss should be general. Only 10% of the topics can be personal and intimate. Here belong your attitude to life and people, your innermost thoughts and feelings that you rarely share with others. Many guys make a mistake discussing personal topics right on the first date. Women consider it weird or think you're just trying to get them to like you since nobody will touch upon some intimate topics with a stranger. It is advisable not to get too personal at the initial stage of your relationship. You can only let her peep into your soul for a second and then immediately change the subject. This way, you'll evoke her interest in your personality and make her want to get to know you better.
Emotional satisfaction
Have you ever noticed how the couples in which partners are discontented with each other live together? Every day they find an excuse to fight. Both partners can't admit that it's his or her fault. The only way out for them is to try to understand what their partner really needs and what they can do to fix things.
Men and women exchange energy and if the "exchange channel" develops a crack, the energy transforms and manifests itself in a quarrel or, what is worse, in cheating. How to avoid it? You should understand that any relationship stays strong and healthy as long as both partners feel emotional satisfaction. Otherwise, there is no point in keeping that relationship.
Women are emotionally satisfied with a man who:
takes the lead
makes the decisions on his own
is brave enough to protect himself and his woman from external attacks
takes responsibility
What kind of woman makes a man emotionally satisfied? First of all, she has to be tender and compliant. She should listen to his advice and respect his opinion. What she is not to do is to blame him, insult his feelings, or belittle his self-esteem.
If a woman doesn't respect a man, he should make her respect him; otherwise, this relationship is doomed to failure.
The importance of having your own way
Sooner or later you'll encounter the situation when she'll let you know that she is discontented with your conduct. If a man starts justifying himself, adapting to his woman's requirements, or asking whether he hurt her in some way, a woman starts losing interest to him. Why does it happen? Justification and doing everything to please a woman are typical features of a weak man who lacks women's attention and who is afraid of losing a woman. Women don't need guys who fear rejection. If he is afraid, he is unconfident and has low self-esteem. Therefore, you should demonstrate your confidence and never show your weakness. However, you should not forget about your…
Partner's comfort
If your woman feels comfortable with you, your relationship will be lasting. However, you shouldn't go too far trying to please her at the same time depriving yourself. Remember that your relationship isn't a one-sided game, so she should also do her best to create comfort for you.
There are no comments. Your can be the first