Dating After Divorce: Tips and Concerns
25.04.2017
A date is always an exciting event, especially when you're young – it brings so many new emotions. But when you're going on a date after divorce, things get different. According to psychologists, recovering from long-term relationships lasts five or six months. But when you're forty and older, this process may last up to several years. So, if you wanted to know when to date after divorce, here's the answer: it depends on you. Anyway, here are a few tips that can help you make your dating experience after divorce less painful. Even if you're over 40, there's still hope for you.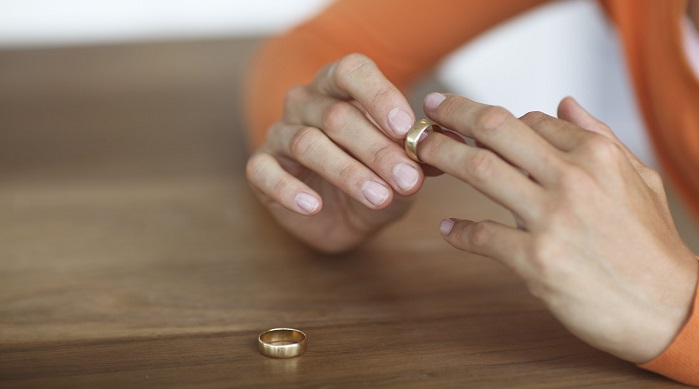 Four tips to help you start getting your life back to normal
This will help you understand how to start dating after divorce.
Feel free to try dating websites
Nowadays, more and more people take advantage of online dating services to meet that special someone. This means that you have pretty high chances of finding your love on the web. Such method has one big advantage – you don't have to instantly start talking to someone you like in person. This will help avoid awkwardness in communication to some extent. I bet recently divorced people after 40 or older don't have a lot of experience in asking someone out on a date.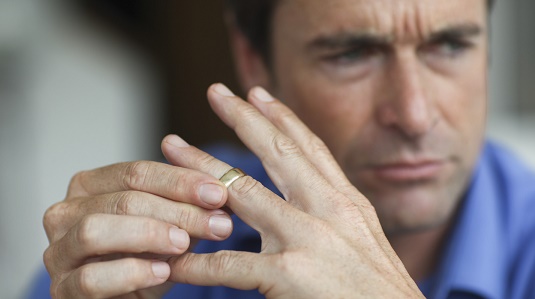 Try to keep everything from your previous relationship to yourself
Dating after divorce is a tricky process. If you finally managed to ask someone out to spend an evening with you, don't bother this person with your stories from a relationship you used to have. And even if your ex was terrible, don't speak about her/him; there's no need in remembering it all over again. Besides, have you seen someone talking about their previous relationships on a date, especially the first one? And there's more - as the years pass, human brain often alters memories about the past. And you may find yourself thinking about why you divorced.
Stop comparing your ex to others
When being in a serious relationship, it's so easy to get used to your spouse's temperament, character traits, and shortcomings. But all people have unique personalities, and your next partner will be different. Of course, the thought of comparing your old love to the new one will come to your head eventually, but don't start doing it on purpose.
If you have kids, don't involve them in your new relationships
If you don't know how to date after divorce yourself, don't get your children confused too. They don't need to know that you're dating someone, at least for a while. Sure, you should pay your kid as much attention as possible, but have some time for yourself; and this concerns both single moms and dads. I'm sure someone among your family or friends can look after your children from time to time. And when you decide that it's time to tell the kid (or kids) that you have a new partner, do it with caution.
Things to consider when dating a woman after 40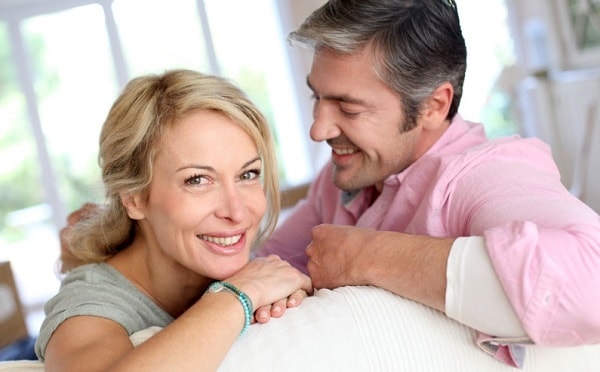 If you're interested in how to date after divorce at 40, then you probably that old. In this case, it's better to look for a woman of the same age. The thing is that dating ladies over forty is as unpredictable as dating girls in their twenties. It's up to your companion's preferences and desires. You may think that at such age people only think about establishing strong long-term relationships. It's wrong; there are a lot of ladies who just look for someone to have a great time with. But still, dating after 40 is a bit different.
Men dating after divorce should keep in mind that when finding a woman over 40, they may stumble upon different opinions and mindsets. And age plays the main role here. After forty, people's habits and character traits start determining their behavior. Ladies already have their own views formed by such aspects, as a previous partner, kids, relationships, etc.
What you should know about dating a divorced woman
When asking a divorced woman out on a date, bear in mind that she already had unpleasant experience from relationships. These ladies are a lot more cautious with their new companions than girls who have never been committed. They may need some time before starting relationships again.
Also, a divorced woman may have kids, who require attention. Sometimes men without kids, who date divorced ladies with children, find it hard to accept that they'll always have to be in the second place in their life.
And that's it. Just follow these dating rules after divorce, and you'll bet back on track quickly.
There are no comments. Your can be the first