How to Date a College Girl: 10 Best Tips
28.11.2018
How to meet girls in college?
There are a lot of peculiar things about student life that are not similar to the life of an adult. For example, you can constantly run into any girl from a parallel group in the corridors of the college and not know how to approach her, how to meet, what to talk about. Yes, the situation is not easy, but the first step still needs to be done, otherwise you will be in the dark about what she thinks about you.
It's better to start with an eye contact. The girl will notice that an unfamiliar guy looks at her every time he passes by. And if you are pretty to her, she can also look at you with interest.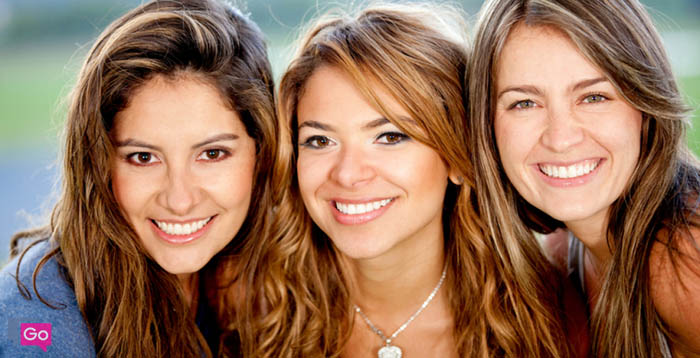 Smile is the key to success
Smile. Any person is always pleased when someone smiles. And if you get a smile in return, then you can proceed to more decisive actions. Get your thoughts together and one day just come up to her. But before approaching her:
Make sure you're dressed neatly
Estimate that there is a little time for acquaintance (do not do it standing on the threshold of the room where you will write a terminal exam)
It is better to avoid the period of the examination, when both you and she may not have time to meet outside of the college. She will reject you, and your relationship may die on the vine.
Otherwise, you can get acquainted anytime, anywhere. However, some situations are best suited for this:
In the dining room, you can just sit down next to her with the words "Can I sit with you?" It is unlikely that the girl will refuse, especially if most of the seats are already taken.
A training event – a trip to the countryside, a visit to a museum, or an exhibition – is just a perfect opportunity to get to know each other. And here you immediately find yourself in an informal atmosphere, where it is not necessary to talk about school. You can talk about anything.
If you got a task – to design a newspaper or conduct a survey – you can come up and offer to perform it together. But you need to know the borderline. If the reason for dating is too contrived, you should not use it. It's easier just to come up and talk about something trivial, current, ask "how are you?"
You will ask where is the option of dating after classes at the door of the college with the aim to walk the girl home? So, this is a further stage. And it's the most convenient way to meet if your very first conversation takes place within the walls of your college or at a general event. By doing so, you will not seem intrusive, and acquaintance will look quite commonplace.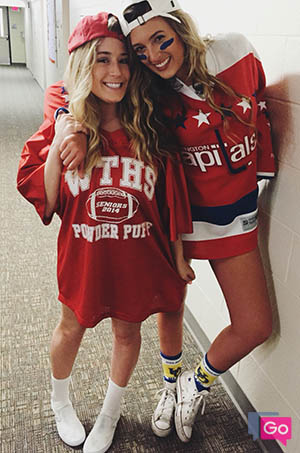 After that, you can wait for the girl after classes. Try to make a good impression. Tell about your hobbies randomly. Listen to her story about herself with interest. Walk with her down the street. Show yourself as an interesting, extraordinary, self-confident person.
This is a guarantee that she will remain interested in you. The most important thing is that you shouldn't continue to impose your society on the girl if she is clearly trying to avoid it. It is better not to seem overly intrusive. If you are successful, then you can always make up leeway.
College chicks: What are they?
1. Party Girl
She is very active, cannot sit in one place and stays rarely at home. She is keen on clubs, parties and noisy companies. She is always there where there is fun and a lot of people. She always doesn't have enough time for you, because she has so many things to do. This type of girl can be hardly called suitable for a serious relationship. If she likes to sleep during the day, then most likely she sleeps after a roaring night.
2. The Egoist
She considers herself the hub of the world, and her interests are inextricably linked to her own personality. You, your feelings, and your problems pass her by, without touching in any way. She is always right and it is useless to convince her. Just never try to contradict the Goddess! Such a girl who lives in the world of her own distorted illusions is probably the worst option for building relationships.
3. Hysterical
This girl is annoyed at everything and everyone around. She is infuriated by the studying, the music on the radio, the former boyfriend whom she remembers somehow. But this is still the half of trouble. It annoys her how you stir the tea, how you speak and dress, and many other things. Such a girl, being an energetic vampire, will not calm down until she drains all the energy out of you.
4. Mercenary
In modern society, this type of girls is quite common, and the benefits are their main driving force. It can be your material wellbeing, the gifts you give her, your car, thanks to which you can be used as a cab driver. This kind of girls is convinced that a man should give everything to her, because she is a great woman. Such a girl will leave you without thinking and without remorse when you have problems in your life. The moment you need moral support, your girlfriend will embrace the new hero.
5. Glamour lady or beauty queen
A straightforward, trivial young lady, a boring person who looks very awesome. At first, you can't believe that you started dating this beauty. Your friends envy you, and when she passes by, the heads of the guys turn. This is pretty cool, until it becomes clear to you that such a girl does not have her own opinion, and her inner world is limited to knowledge in the field of cosmetics, shopping, and TV shows. If you don't like talking to people in principle, this type of girls may suit you, but it's better not to take a risk.
6. Business lady
Independence is her nature. For the realization of her goals, she doesn't need a man so much. She achieves everything by herself. The focus of her attention is fully concentrated on her own career, and a man is for her only a way to satisfy her physiological needs. But if you met such a young lady at the stage of her life when she came to realize the need to create a family, and you earn more than she does, then perhaps you will create a harmonious union.
7. Chatterbox
This girl is likely to be your first love. You probably know her from an early age and started dating as teenagers. She is quite attractive, very confident, and definitely the life of the party among her friends. At the very beginning, you don't notice any minuses in her, because you are overwhelmed by her, but the trouble is, this girl never stops talking. And the longer you are with her, the more clearly this behavior begins to get on your nerves.
8. Gossip Girl
This girl talks too much about your relationship with her friend and even the sister of this friend. Often, in these stories you appear more like an anti-hero than a hero. In addition, she discusses not only you but all other people, and at some point it seems that all these people are more important than you.
9. Dream Woman
Such a girl has been dreaming for years of sizzling unearthly love, waiting for her prince at least on a white Bentley, who will take her to the fairy tale where she will become the queen of this world. But time passes, and the girl is gradually disappointing in life, especially watching her friends get families.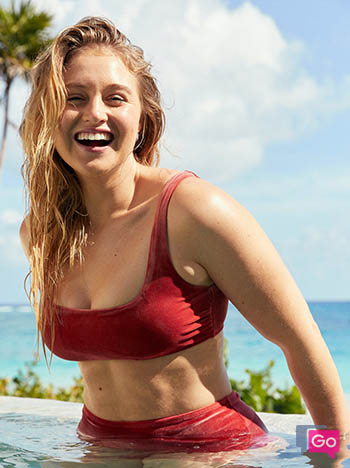 As a result, she remains an old maid or marries a man whom she does not love, but who loves her. It is not the best option.
10. Undecided
Such girls want great and pure love. They tell everyone that they are eager to build a serious relationship and have long been ready for a family life. They often ask: "Where are the normal men?" But when a serious admirer appears, the girls of this type fall into endless doubts: "Is this the man? And what if I don't really like him?" Having got worked up over such things, they begin to close themselves off from the men and avoid them until the normal, adequate guy leaves their lives for their own business. After a perfect come-on game, such girls complain again to their friends how much and anxiously they desire great and pure love.
There are some tips if you have a college girlfriend:
Do not take her constantly to the same place: all of us like diversity.
Come to the meeting with flowers. Modest bouquets which cost a penny delight no less than armfuls of roses.
Do not delay the date, especially at first, until the girl starts asking to go home.
Spend money. Dating in the park, on the embankment, or at the opening of the museum exhibition is a wonderful decision, but your lady deserves not only that but also cafes, theaters, cinemas, amusement parks. If you want to meet a girl, you'll have to spend money on her.
Create a good mood. If you feel bad or have a disgusting mood, it is better to cancel the meeting altogether than to come in a bad mood and spoil the mood of your lady.
Make a dialogue: do not talk endlessly yet do not be silent like a fish. Tell about yourself, but do not forget to ask the girl.
Look for the topics that will interest both of you.
Do not hurry with sex – determine whether you just want the girl in bed or want to have a relationship with her.
Surprise and intrigue the girl.
Remember that women love with their ears, which means they need to be given compliments and confessions in love.
A college seems like a transition stage for youth, and this can hinder to keep your relationships from falling apart. If you take your college girlfriend seriously, you should think about your future life in common, where you both expect the relationships to go further.
We hope that the tips given in the article will definitely help those who fell in love with the prettiest girl in college. Depending on her type of character, there's always a way to approach and become closer. If she is not a college queen, it's even better and easier to meet her. So, make the first step, be bold, love and be loved.
There are no comments. Your can be the first