How to pick up a girl in the night club
30.11.2015
Night clubs are the most common places for an acquaintance. Many girls in the club are cheerful and opened for communication. You don't have to walk around for hours to make an acquaintance. The girl herself can freely come and make an acquaintance with a man. Going for night-acquaintance search, try to pick the club by its loudness level. If the music will be too loud in the establishment – you'll be heard badly, and thus, conversation is not going to work out. Though, noise is not an obstacle too, as it gives you the opportunity to come closer to the girl you like, whispering something her to ear. If you seduce a woman, remember – you have never had and can not have in principal any kind of problems. Especially important to smile when you enter the club for the first time. A lot of girls keep the door under watchful attention, looking for the suitable men. Remember, girls estimate the social status by means of those people you communicate with. So as long as they see you communicating with other girls, they will point it out at once and themselves become more opened for a conversation with you.
You can join the company by simply saying: "Ladies, my friends were just discussing this and that. What do you think about that?" move from one group to another. Within 40 minutes of such talkings everybody in the immediate vicinity from you will know that you are a man of a status. They will consider you interesting, attractive and simply a cute boy. If that's the way you create the high social value of yourself, you can bravely go to ask for a number of the most beautiful girl in the club, and she will give it to you. What should you not do at the discotheque? Firstly, don't stare at the dancefloor with that martyr appearance. Secondly – don't go circles around the club. Third – avoid the loudest places in the club.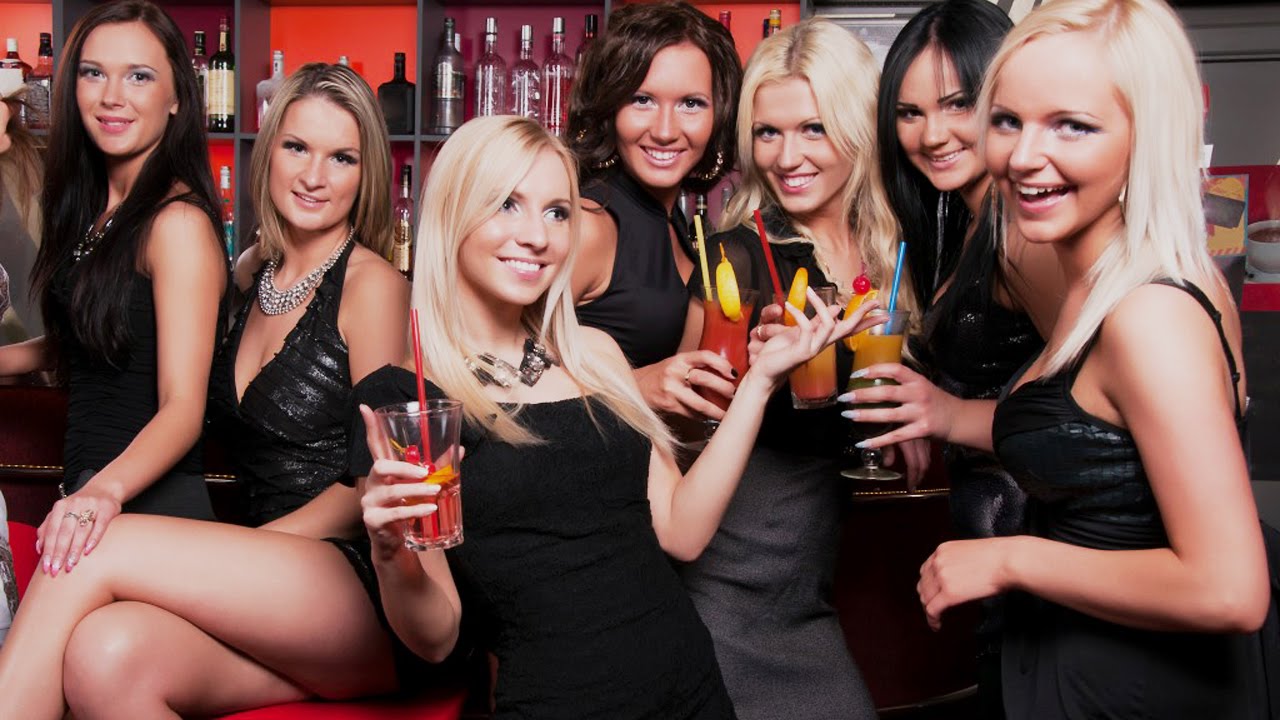 Can I dance with several and acquaint with one?
This kind of approach is optimal and gets along with an effective strategy at the disco. Don't forget that discotheque is a very changeable system, it is not at once seen who you're going to leave it with, so increase the quantity of connections in order to enrich the possibilities for the decision-making.
How shall I behave if the acquainted girl does not want to dance? The correct behavior in the moment you're being rejected is very important for both – you and your surroundings. Your reactions define your status. The correct reaction may even give you 100 points more than the situation your invitation was accepted. Like everything about seduction, the communication starts since the moment you only approach the girl on the club dance floor where you plan to hang out the whole night. There two ways – stupid and convenient. The general point for both cases – you are not asking for permission in any way.
Stupid style
You just come over, grab a girl and start dancing. If she starts puling you away – hold her tighter (as it is done by the Georgian mountaineers), trying to break her templates meanwhile. She will probably start objecting: "let go", "I don't wanna dance". Your aim is to break down the resistance. You can make her laugh or use some extraordinary methods to force her to admit your desire to dance with her. At this time 90% of the effect is directed to the work for public which will see that you're the man and you're not afraid. And the main thing – you have drawn the attention. And be sure that among the remained girls there will be but a few who will think: "Gosh, what a man! I wish I was that roughly captured without asking and taken to the dancing. If the resistance is broken – the first phase of the communication is over.
If the girl continues her escape attempts, but non-verbal features insure you that she likes you – hold her on. If she continues the tries of breaking away in evil and scared form – let her go and make a laugh, throwing these winks to the friends or whoever is watching you. That's it! You're the winner. Because the judgment of the surroundings will be turned to her, not to you.
Confident style
Come to a girl, take her hand quite hard, so she wouldn't take it right away, and easily start dragging her to herself offering: «Let's dance!" if she refuses, continue holding her hand with one of your hands and embrace her shoulder with another, starting an easy chatting with her adapting at the very same time. Some time later, when she had already figured out that you're a normal guy, drag her closer while talking and here when you start dancing. If she still resists, continue the conversation, trying to cause laugh/smile/interest/trance and when it's possible – leave/turn away. That's it! You're old mates. You can approach her again afterwards.
Can you meet your potential girlfriend in the club?
There are no comments. Your can be the first