How to Succeed at Meeting People on Dating Sites
27.01.2016
Do you want to make a good impression on a girl or guy you liked on a dating site and be sure that you didn't waste your time having spent your day off browsing through the profiles? Read the following useful tips to learn the secrets of successful online dating.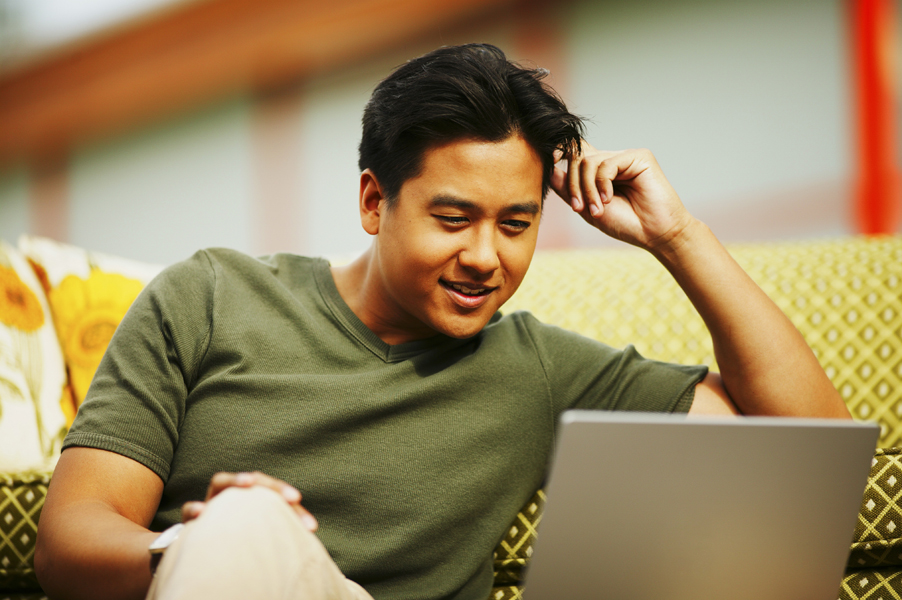 Pay attention to your profile.
Your profile should contain full and interesting information that will tell much about your personality. Be frank writing about your hobbies and describing your lifestyle. Try to be not like the others and make yourself stand out from the crowd. How can you do that? For example, it's always better to tell about oneself in one's own words and avoid using those trite quotes and phrases that circle around social networks. Switch on your imagination and invent your personal aphorism! No doubt, photos are very important. Upload your best pics that reflect different aspects of your life and reveal your personal traits. View your profile photo as a means of attracting people's attention.
Be an interesting interlocutor.
Write lengthy and interesting messages and ask questions to make the other person feel comfortable communicating with you. The important thing is to remember the information your interlocutor share with you. For instance, you've found out that he or she is on the threshold of some significant event. In a couple of days, ask him or her how everything went off. This will make your interlocutor feel that you're interested in them since you remember the things that really matter to them. It is always pleasant to know that someone cares. You can win people's hearts by expressing genuine interest in their personalities. So turn this simple truth to your advantage. Ask your interlocutors how their day was, what happened to them during the day, give advice, sympathize with their troubles and they will seek your company.
Mind your grammar.
Try not to make bad mistakes in your messages. You can't even imagine how many people get mad when they see mistakes or misprints. So be attentive and write correctly. The ability to write without mistakes helps to make a good impression.
Make your interlocutor feel unique.
You need to convince your interlocutor that you use this site only to for the sake of communicating with him or her. For this, immediately reply to his or her messages so that he or she can be sure you are not exchanging messages with someone else at the same time. You can also emphasize in the middle of your conversation that you don't look for other interlocutors anymore since you've already found the one with whom you'd like to chat and tell this person that you keep using this site just to stay in touch with him or her. What is important here is not to overdo with flattery and not to seem insincere.
Write pleasant things.
Pay compliments and say nice things to the person with whom you correspond. Make sure that your words are from the heart and sound sincerely. It's not advisable to call a girl you've just met on the site a sweetheart or darling. It will be appropriate to say that you've been looking forward to seeing her online and you've been missing her lovely messages. Again, you should be honest and sincere and make feel that you're telling the truth.
Just be yourself.
Forget about different clichés and trite phrases and talk as you feel. Remember that any relationship is a creative work. Be inventive, do everything to make your interlocutor happy communicating with you, pay compliments, tell interesting stories or write your own poems. To get people to like you is much easier than you might think. Believe in your charm and you'll succeed!
The article was created for GoDateNow.com.
There are no comments. Your can be the first