Real Useful tips on How to Avoid Russian Dating Scam
18.03.2016
The Web is full of articles telling about scammers from Eastern European countries operating on online dating sites. Many men who would like to use the services of cool Russian dating sites feel apprehensive and worry about their safety. Although dating sites have anti-scam departments and verify users' profiles, scammers keep looking for new ways of conning money out of male users. It's pretty easy to detect a scammer yourself. You just need to be aware of the common fraudulent schemes and be attentive to some details.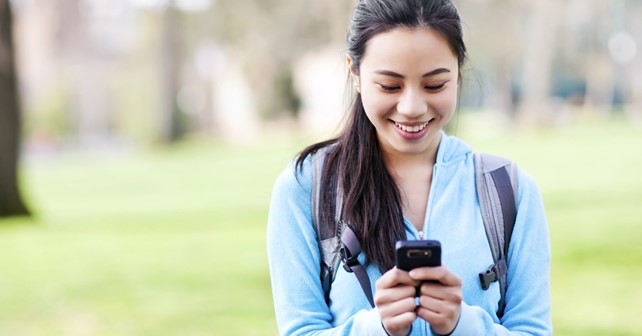 Avoid pay-per-letter services.
The sites where the users pay for each letter they send are the most attractive venues for scammers. A woman who uses a fake profile will keep up a conversation as long as possible in order to earn that site more money. The best advice here is to stay away from the pay-per-letter services and use free sites or the ones that let you correspond with other women on a pre-paid basis.
Question her first move.
If a woman writes to you first and bombards you with flattery and compliments at once, she is probably a con artist. A Russian lady will wait until a man takes the initiative and writes to her. Many dating sites have an option of looking at the list of users who viewed your profile. If that woman who wrote to you is not among the users who visited your profile, it's very likely that she sent one and the same message to hundreds of men and now is waiting who will swallow a bait.
Don't send money.
A scammer will bring a question of money once you start corresponding. The first messages will not arouse suspicion but then out of the blue, she'll start telling you that she is having financial problems and her life is unbearable in her country. Her complaints will be followed by asking you to send her some money to pay for an expensive treatment of her sick family member. Another scheme is connected with the paid services of a translator. She'll say that her English is bad and she doesn't have enough money to pay for the translator's services. Obviously, it's a scam. There are a lot of instant translation services available for free online and she can happily use them.
Meet in her country.
A very popular scheme deals with visas and plane tickets. A woman will tell you that she is ready to come to your country but she doesn't have money for a ticket. She can even send you a copy of her visa to make you believe that only one step separates you from seeing her in person. In order to test her real intentions, offer her to come to her country and be persistent. If she starts finding different excuses or just stops writing to you, you've figured her out, she is a scammer.
Learn to detect fake profiles.
It's quite easy to spot a scammer by the look of her profile. Con artists create fake profiles and pretend to be the girls from the pictures they upload. You can judge the genuineness of a profile right by the quality of photos you see there. They are usually too good to be true, that is, they feature a girl from a cover picture or just look like they were downloaded from a random Internet site. Another suspicious feature is scarce profile information. If most of the sections are not filled in or they are full of general vague phrases, you're dealing with a scammer. Those women who have serious intentions registering on a dating site will do their best to give as much information about them as possible in order to attract more users to their profile.
Remember that a real woman who is looking for a partner on an online dating site will rarely write first, will never flood you with flattery in the first messages, and will never ask you to send money. A real woman is here to find love, not to get financial help.
There are no comments. Your can be the first