What could be a reason for Russian girl to turn you down?
16.10.2015
Slavic women are very beautiful – that is an indisputable fact and huge attraction to every man. There are so many species and benefits that you get along with dating Russian/Ukrainian woman that it worth minding some of your features to suit this treasure well.
There are, of course, reasons for a girl to say "No" to you, even if you smart, kind and good-looking. And this reason is the outfit. Yes, you can lose your chances of having this girl simply because you're dressed poorly. And I don't mean costly clothes here – the talk is about style and tidiness.
I know that for western, kinda relaxed and easy –going mates this could be quite weird news to hear but if you do really want to "win fair lady" and move on with your "dating with Russian / Ukrainian girl", then get along and get some outfit recommendations, so during the meeting you could show yourself best and be comfortable and self-assure in this aspect. Here we start giving tips that will take you from successful online dating to real-life communication.
This is kind of information you're not often to see on the dating sites, though your outward appearance is as important as successful online dating profile.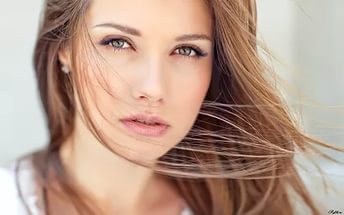 To start a talking, we will touch Slavic females' feedback on this theme.
Looking through women's' comments under our survey, as well as their own thoughts in their blogs, I can tell that for them it is extremely important the way a man beside them looks. Some girls were actually shocked or stubbed or offended if their guys were showing themselves on a date in torn, or dirty, or unironed clothes. General style makes a big difference as well so here in this article we will also give you, poor lost things, couple of tips how to dress yourself handsomely.
Why your gown is that important for these ladies?
The question is pretty much obvious. We can tell a long story here about this one, but honestly: do you want your girl to be pretty? Most of you will answer yes. We all want them ladies to look beautiful and seductive. And beautiful girls, especially as pride as Russians and Ukrainians, want to have an equal by their side, someone they could not only feel but also seem on the very same level. So if you're dreaming about a girl, think what you should be like to match her.
What could become a reason for you to change your look?
Yeah, I can guess what you'll say: It isn't that comfy to dress up even if it's some kind of special date. Of course it isn't if we're comparing some reasonable outfit with your favorite oversized jumper you could even sleep in. Yes, this little hose is seen and the spot you have on your right sleeve is also noticeable. So, if you still want that hot chick to be interested, throw it away straight to the garbage bin and go buy yourself a couple of good-looking threads!
Moving to a style changing point.
Okay, now when you're agreed on improving your appearance a bit here are some tips on doing it as slight as possible. Even though we offer you to show off all your best, there is a way to look good but stay feeling comfortable in your outfit. For instance, there are several brands, like Zara, or Coach or Calvin Klein that could offer you casual-style clothes that not only look stylish but also make you feel rather loose.
Even though you can look stylish without buying brand clothes (but simply of good quality and accurate looking) it is preferable for you to invest in yourself so you were 100% sure about your appearance.
Some final tips.
Take a stylish female advice on your occasion
Cooperate with shop assistants and let them help you (which is, actually, their job!)
Stick to neutral colors and universal style
Take care of your odor – shower often, use perfume and antiperspirant
Keep your clothes tidy, untorn and modern
The recommendations are so very simple, in fact and as you can see yourself – looking good and impress Russian / Ukrainian girl is simple. Just follow these and you're set!
There are no comments. Your can be the first