How to Tell Your Partner Loves You by Their Behavior during Sex
21.06.2016
There are many signs indicating your partner's true feelings for you. Most of them can be spotted with the naked eye and if you know how to interpret them, you'll get the answer. Interestingly, judging by the way your partner makes love to you and treats you during the process, you can tell whether your partner loves you or not. The following are 12 signs of your partner's real feelings.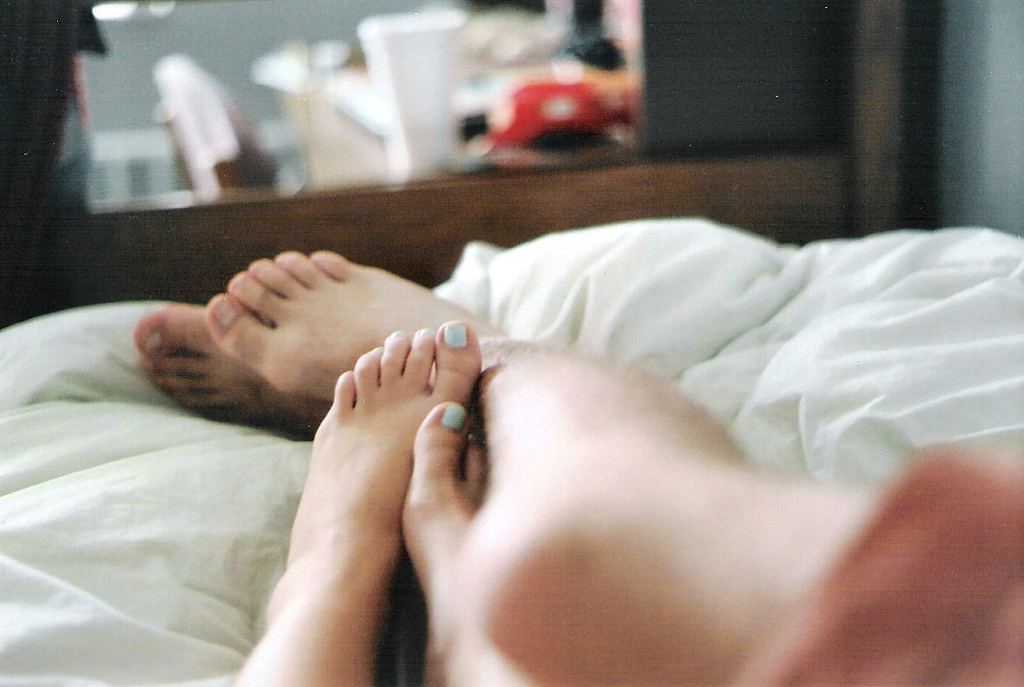 Looking you in the eyes. If they don't stare at the ceiling or the wall but maintain eye contact with you while having sex, it means they care about your physical and emotional state and your satisfaction is as important for them as their own.
Kissing you. Your partner really thinks that kissing is something that makes the process more intimate.
Wanting to please you. It's expressed in the questions they ask you (what you like, how you feel). They need to know that both of you're getting a kick out of it. If you're satisfied, they already feel better.
Showing their emotions. Sighs and screams are obvious indicators of yours and your partner's emotions you experience at that moment. But they are manifested not necessarily in that way. Your partner can take you by the hand and squeeze it and that will be an instant expression of emotions.
Communicating their sensations. They feel absolutely OK to tell you whether it's working or not and how they feel about it.
Lying next to you for a while after it's over. If the partner doesn't turn away and falls asleep the moment you finished up or doesn't go to the kitchen or whatever but stays with you, cuddles, and talks a bit – that's love.
Giving you a kiss of gratitude. Loving partners want to show the other partner their appreciation. It is usually expressed in post-sex hugging and kissing.
Creating a romantic ambience. When the partners love each other, they don't want their sexual intercourse to be mundane and senseless. That's why foreplay is a sign of their intimate feelings for each other. Of course, their main aim is to bring you satisfaction but to do it in a romantic way.
Prioritizing your love life. There are some couples in which one partner wants to fit their intimate life to their schedule rather than do it as their heart prompts them. If you don't have a sex-timetable like secret lovers do, your relationship is based on true feelings.
Calling it "making love" rather than "having sex". A loving partner realizes that the key word of the phrase "to make love" is actually love. While recently it would make them laugh, now the things have changed and they think these are not just empty words.
Alleviating your concerns. If you're conscious of your imperfections or something is not going the way you wanted it to be, your partner will calm you down and respond to your concerns rather than moving on without noticing anything.
Talking about sex after having it. If it's a serious relationship, your partner realizes that sex is an important part of it, so you discuss what works for you in bed better.
There are no comments. Your can be the first