Quotations and Reflections on Loneliness
22.11.2018
A person can feel lonely having a family, job, acquaintances, and living in a big bustling city. But no one understands them and doesn't share their views. They have no one to discuss topics they are interested in, no one to share their thoughts, fears, experiences. But people are social creatures by nature. We hardly experience loneliness, but we have to accept it against our will. Therefore, we are torn apart by conflicting thoughts and feelings. These reflections and quotations about lonely people can help distract from sad thoughts and look at the situation through the eyes of other people. The world may seem brighter and kinder after that.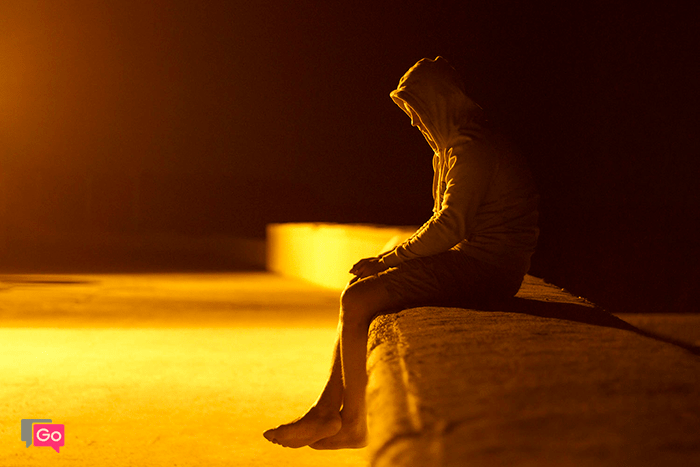 Quotations and Reflections on Loneliness
1. "Why is loneliness so painful? Loneliness opens our eyes about ourselves and our place in the world. The feeling of being lonely shows us how insignificant we are in a global perspective. We feel thrown into a world where we change nothing, where our being or non-being plays absolutely no role". – A person gets used to being alone. But if you break this loneliness for at least a day, you will have to get used to it again.
2. "No one can penetrate your loneliness by force and make it dissolve. But you can let someone into your loneliness, and then it will turn into a society. And then you will have to learn to live with the realization that every human life involves loneliness to some extent, and therefore, you need to learn how to tolerate it, and even better – turn bad loneliness into good". – Such loneliness and depression quotes teach us to live right. In fact, any kind of loneliness can be turned into something good.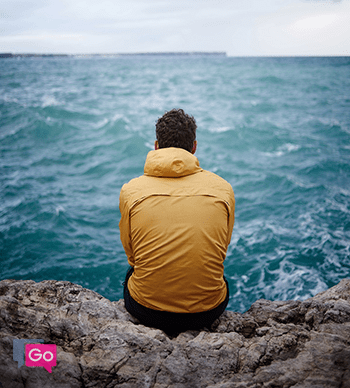 3. "Private life is a kind of institutionalized version of good loneliness, a guaranteed opportunity to be alone with oneself. In totalitarian societies, good loneliness becomes almost inaccessible because people lack the concept of private life. The organization of a totalitarian society doesn't imply any social space for its realization. But in totalitarian societies, there are all conditions for increasing the level of good loneliness. Good loneliness is freedom, and securing privacy to every person guarantees this freedom". – Loneliness is when there are many people around, but there is no person who can fully appreciate you.
4. "Two lonely people can be together, communicate, participate in each other's discussions but still, they remain alone. Their loneliness remains "untouched"; their loneliness remains pure. They are like Himalayan peaks, high in the sky above the clouds. These two peaks will never meet. And yet, there is a kind of belonging – thanks to the wind, rain, rivers, the sun, and the stars. Yes, their dialogue continues, they whisper to each other, but their loneliness remains absolute, they never compromise". – There is no worse loneliness than loneliness together. Loneliness doesn't mean that you are locked up alone in your room. You can be in a public place and still feel the loneliest person because you really don't belong to anyone.
5. "Loneliness shouldn't be considered a painful state, since each of us experiences this feeling from time to time, and also because it can be rather considered as a natural element of our emotional alert system. Just as fear itself is not a disease loneliness can't be considered a pathology. However, fear can get pathological development and become so strong that a person loses a number of important functions. The same can be expected from loneliness, and then it can seriously undermine the mental and somatic health of the individual". – Many quotes about being lonely show us that loneliness may turn into depression and bring unhappy events to our life.
6. "Probably the biggest problem of our time is not that too much bad loneliness falls to our lot, but that there is too little good left in life. Good loneliness is threatened by the fact that we begin to communicate with others (personally, by phone, or on the Internet) either out of boredom or laziness, uncertainty, and anxiety instead of being alone with ourselves. We are too easily distracted". – So, as you can see, it is better to choose loneliness than a bad companion.
7. "Wherever you go alone, you will be alone everywhere. Loneliness is a loyal and obsessive companion, it doesn't need visas and air tickets, it is not demanding to food and place of residence. Sometimes you can lose loneliness for several hours, and then, coming to a new place, you think that you have got rid of it. But it will catch up anyway. And sometimes it is ahead of you and then, having just arrived in an unfamiliar city, you want to quickly run away somewhere else, where loneliness has no chance". – Many people think that it is nice to be alone. But how good it is when there is someone who can be told how nice it is to be alone.
8. "At first, you suffer from loneliness. With envy, you look at couples, look away at the sight of laughing companies, cry watching films with happy ends. Then, loneliness becomes a faithful companion. You care about each other, start nice rituals. And then loneliness turns into a jailer". – Such lonely quotes prove that, most often, we ourselves become the cause of our loneliness!
9. "Loneliness is the normal state of people. Learn to put up with it. Its inconspicuous action builds the house of your soul. Don't hope to grow out of loneliness. Don't expect that you will find a person who understands you and can fill this space. A clever and sensitive person is the greatest, exceptional rarity. Hoping to find someone who understands you, you will become ruthless with disappointment. The best thing you can do is try to understand yourself and what you want, and don't to let bad things get in your way". – Unfortunately, loneliness is a lousy thing.
10. "The most terrible loneliness that a person can experience is loneliness in a crowd. People can smile, nod, say the right words, but at the same time, they feel like being in the desert". – However, loneliness is the fate of strong people. Weak people always cling to the crowd.
11. "You get used to loneliness too. A harmonious union is even possible with it: you live alone with you, cook dinner for one, fall asleep in front of the TV screen, and don't expect the appearance of a savior, which happens only in books and films. Yes, this loneliness is painful, frosty, but then it is honest". – Being alone, a person often feels less alone.
12. "The fear of loneliness is the strongest thing among us – women. How many good girls hurried to have relationships with the first men they meet because of it and are still paying the price for this haste. Loneliness scares when you imagine yourself sick, elderly... Yes, this fear was sucked in with mother's milk or when poverty came to a single woman who had a bitter life. But now everything is different. A woman knows how to earn money as well as a man, there are many people around her and she can always find a job in old age". – So, it is better to be alone than unhappy with someone.
13. "You are afraid of loneliness. And you worry that you will not find your love. It will come when destined. Now we must learn to live alone. You will only get stronger from it". – People that we don't love will never brighten up loneliness but only increase it.
14. "The call of loneliness is one of the most compelling voices that are sent to people. Loneliness is a universal experience". – It is a great gift to be able to endure loneliness and receive pleasure from it.
15. "Loneliness has become the plague of our time. It can be scary and paralyzing. In addition, it is inevitable because, in reality, every person is essentially alone. It doesn't matter whether it is close or not. People experience their fears alone, even if someone else holds their hands at that time; they cry alone, even if someone else wipes their tears. And if now they have someone to whom they can entrust their greatest secrets, then there is no guarantee that this will be so until the end of their lives" – Feeling lonely, people look for quotes that can describe their state. But loneliness has become some kind of shameful disease. Why is everybody shy of it? Just because it makes people think too much.
16. "You can realize that you yourself are to blame for your loneliness, but you will not get any easier. However, this is already a step forward – you begin to see that the life you chose was not the only possible one and your decision was not irreversible". But unfortunately, we get used to loneliness very quickly, faster than we would like.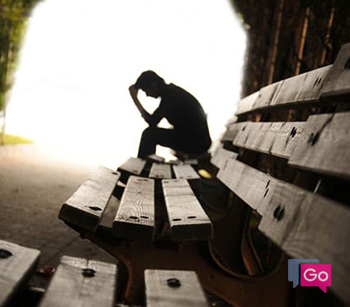 17. "For men, divorced women, widows, women whose husbands are in prison are like honey for bees, especially if they are women of close friends. A woman, next to whom there is a man, attracts not so much. A man certainly wants to take away what belongs to another, and if it can be freely taken, it becomes uninteresting to them. Therefore, lonely people are left alone, and those who enjoy success continue to use it". – So, people can feel alone, even when there is another person nearby.
Clever quotes about loneliness are one thing, but it is quite another thing when you feel lonely even being among other people. Too much loneliness is bad for longevity. According to the degree of negative impact on life expectancy, loneliness is equal to smoking and alcohol. And sometimes only a good psychoanalyst can help… and a sense of humor. However, on the other hand, accepting loneliness means not to be afraid of being alone and not being able to be bored. Sometimes loneliness can be very useful for the soul.
Of course, the main thing here is not to overdo with loneliness. It's also necessary to have fun. And going further, continue to search for that magical oasis, which is located in the middle of the desert of loneliness. In this oasis, happiness lives, and only it can fill our loneliness and give water to thirsty travelers (that is, us) to make our life full, which is what everyone wants.
There are no comments. Your can be the first