How to Attract a Ukrainian Girl – Men's Point of View
29.08.2016
I have seen numerous articles on the Internet where authors put their efforts into guiding people through relationships, especially the initial phase. However, the thing I don't like the most about such guides is that people tend to focus their attention on special methodologies and unnecessarily complicated approach. I would be lying if said that creating a couple is totally easy and there's no need to try hard. You do have to put some effort into it; nonetheless, the approach can be much easier and understandable.
When it comes to Ukrainian girls, you should better get rid of irreversibly outdated seduction techniques as pickup lines and buying a drink and focus your attention on who you really are. And if you didn't understand what I meant, here's a hint – you are a Man. The best way to attract a Ukrainian girl is to be yourself, well, your best self. These precious creatures do not require any overly dense approaches – just your mannishness and respect (and however strange it might sound but these traits are often if not always are underestimated and not considered as something important).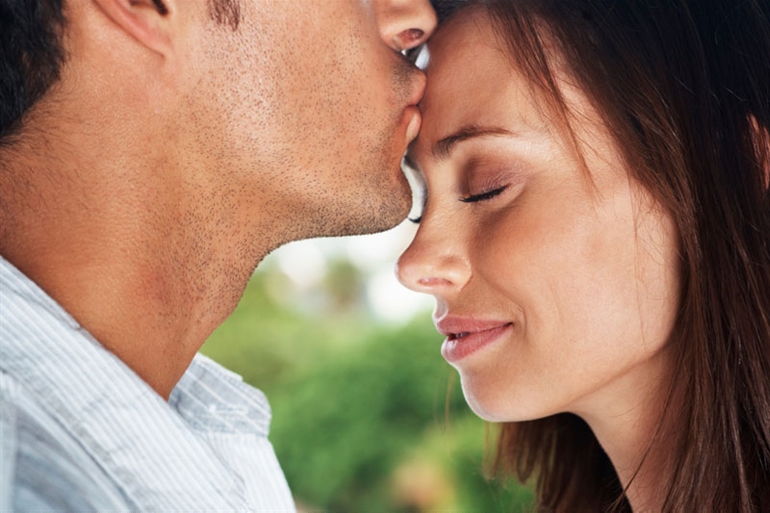 I gathered a list of features that Ukrainian woman find attractive. But don't assume it will make you a man of their dreams! No matter what I say – your main characteristics are your inner beauty and respectful approach! Bear it in mind.
1. Intelligence
Haven't you heard that women think a brain is men's sexiest organ? The more you know – the better. Ukrainian girls didn't made up this idea but they have mastered the ability to distinguish the smartest guys of all. And they actually prefer smart men to ripped and muscular guys (although a mix of these characteristics would work the best). Your intelligence determines much more than you think. Starting from the ability to keep the conversation going and up to career success and happy family life. I am not talking about demonstrative encyclopedia-quoting – these girls are smart enough to realize you are just making an impression instead of literally being smart. What I am trying to say is that Ukrainian women find the collaboration of erudition and wisdom exceedingly attractive. So instead of cracking cheesy jokes and showing off your biceps, give her a chance to talk to an intelligent and interesting man who you truly are.
2. Family-oriented mindset
You have probably heard that Slavic girls are commonly looking for decent men to start a family with. Some people believe it, some – don't. Personally, I was lucky enough to meet a girl that really wanted to be a mother. By far, it wasn't her only aspiration in life, but I know for sure that she feels truly happy in this role. Yes, I believe that Slavic girls are family-oriented. They seek men that are ready for family life. You can take advantage of it and demonstrate how much you appreciate family values. You may also show how much you love children. The great majority of Ukrainian girls won't feel complete until they give birth to a child or two. Talk about your family, tell something about your childhood, ask her about her favorite childhood memory – it will work 100%.
3. Thoughtfulness
As a foreigner, I was interested why Ukrainian girls are so obsessed with men from abroad. Are Ukrainian men that hideous? That's nearly impossible because women from Ukrainian are extremely nice. But when I met my girl, she told me that there was the same issue with every guy from Ukraine she encountered with – they all didn't seem to care about their girlfriends. There's a simple truth you need to bear in mind – girls can provide themselves with everything they want or need (especially in the modern era of emancipation); all they really need is care and attention. Therefore, your thoughtfulness and kindness can become your biggest allies. Treat her with respect and care because she deserves it. This kind of approach will also indicate that you are going to be a thoughtful father, which is exceedingly important for Ukrainian women.
4. Attractive physical appearance
I would be the most malicious liar in the entire world if I didn't mention the exterior. You see, that's yet another trend I noticed in the articles related to Slavic girls. It goes like this – 'these girls don't care how you look – just be yourself and act gallantly', which is only partially truthful. They do not care THAT much as Western girls do. Yes, Ukrainian women have lower beauty standards – but it does not mean that they do not have those. You need to look good because it's a sure indication of your self-respect and overall life success. Moreover, due to their family-oriented mindsets, they see every man as a potential father of their children. And if you are not fit and look gross, your chances to win a heart of Ukrainian girl are close to zero.
Timothy
People should have something in common to attract each other on a deeper level than just physical compatibility. And if they complement each other, they will feel that chemistry.
16.07.2020 14:43