The Benefits of Online Dating: Why It's Worth a Try
18.07.2023
Is online dating good? Impressions of online dating that can be found on the Internet are usually mixed. For some, online dating brought positive emotions or even led to marriage. Others have stories filled with disappointment and pain.
Online dating has both advantages and disadvantages. For some, this way to find a soul mate is convenient, but for others, it forms only negative emotions.
A simple analysis of the pros of online dating and cons will help you understand whether it is worth starting online dating.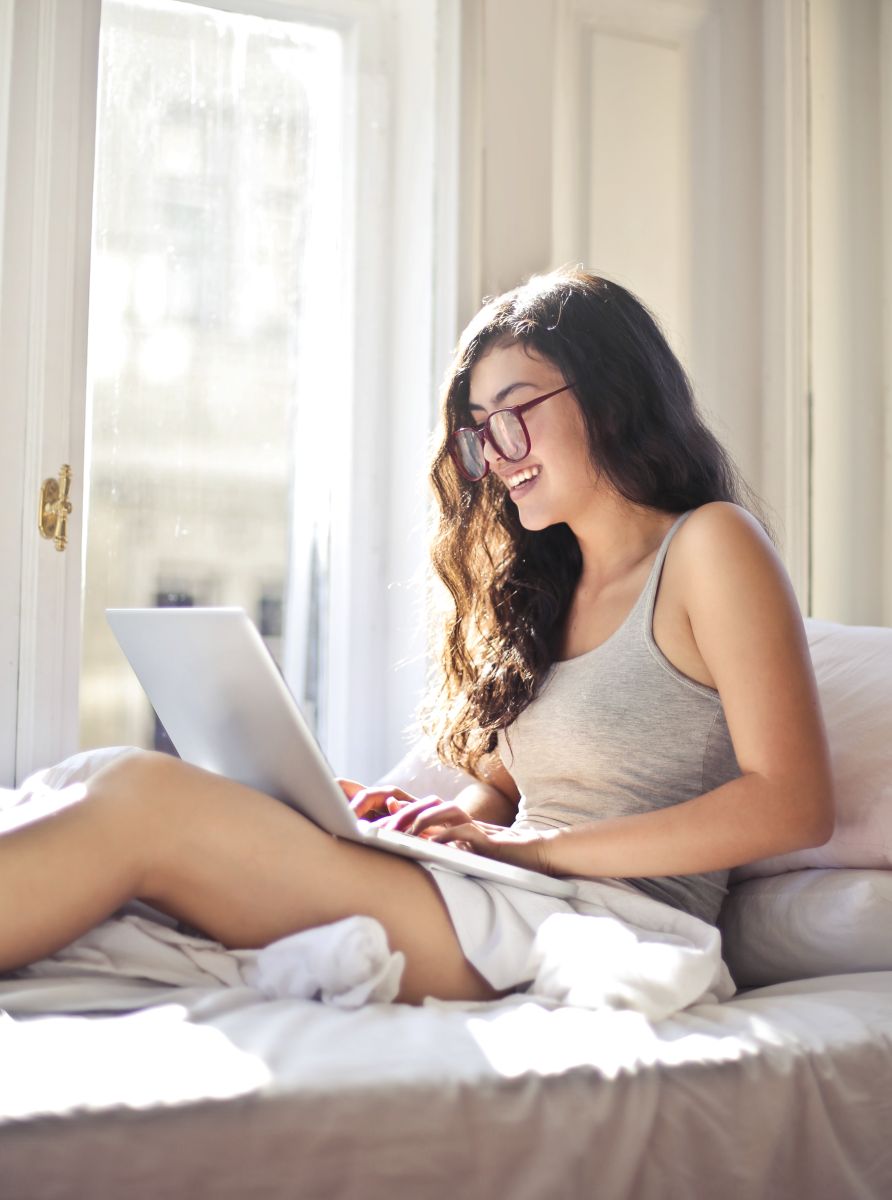 Benefits of online dating sites
They provide a large selection. Dating sites provide access to a much larger number of potential partners than in everyday life.

Save time and money. Unlike offline dating, online dating allows the user to connect with millions of people without having to travel. With offline dating, people have to travel around cities, regions, and sometimes countries. This is not only time-consuming but also costly. And also, on the network, you can have conversations with several applicants for a place in your heart at once, which greatly speeds up the search and saves time. With the help of correspondence, you can identify those who do not suit you and not waste time on them in real life.

Allows you to set search criteria. In the search on a dating site, you can select many parameters, for example, age, height, gender, place of residence, hobbies, goals, religion, sexual orientation, etc. All this will significantly speed up your search and are positives of online dating.

Make dating easier. One of the benefits of online dating is that you can skip hours preparing for a date and instead put on a bathrobe and enjoy your favorite TV series while browsing the profiles of potential partners on a dating site. It is convenient and also saves you energy, time, and money.

Prepare people for a real date. Meeting a stranger for the first time can be daunting. Dating sites help to avoid awkward silence and find common interests, thereby making people more relaxed on the first date, which is also an advantage of online dating.

Get rid of the fear of being rejected. Running into a network failure is not as offensive as in real life. And considering that now in most cases, communication on dating sites is based on mutual sympathy, a person does not risk anything.

Create a comfortable environment. Shy people or introverts can meet people in a more relaxed environment. In online communication, you can think over phrases, not blush or stutter, talking about yourself.

Raise self-esteem. Joining a dating site is a great way to boost self-esteem for insecure people. Likes and pleasant comments under the photo help to understand that there are people who are interested in communicating with a person and definitely pros of internet dating.
What are the disadvantages?
Photos may not be true. People can upload photoshopped or someone else's photos to a dating site or images from 10 years ago. As a result, a meeting in the real world may disappoint you.

The data in the questionnaire may also be inaccurate. People often lie on dating sites when they write about their age, marital status, weight, height, income, etc. Users can hide some facts from the biography and create an image of who they really are not.

There is no sense of presence. The best way to connect with anyone is through a physical meeting. Photos and correspondence will not replace the feeling of the presence of a person in reality. For many, hearing the timbre of a voice, hugging, or seeing the emotions of the interlocutor is very important.

Advantages of internet dating can be spoiled by scammers and inadequate persons. Behind the appearance of a decent person may be a pervert or a swindler. And also there are those who are interested in fleeting meetings, so you need to make sure that the person is set up for a serious relationship (if you are set up for them).

Syndrome "virtual pen pal" may occur. Every year there are more and more users of dating sites. People cannot stop at one person and meet him (her) in real life. There is a feeling that there is a chance to find even better, even more beautiful. So you can get stuck online or, in general, lose your real communication skills.
How to recognize a scammer on a dating site?
According to statistics, most often scammers fall on people over 50 years old, mostly women. In order not to lose all the advantages of online relationships, you need to protect yourself from negative and dishonest people. There are several easy ways to spot scammers.
Check out the photos. A small number of photos is already a reason to be wary. To get started, ask the person to send you a photo with an inscription or a certain gesture; it should also show the face of the interlocutor. If a potential partner has any excuses, check his photos using search engines. To do this, you need to save the photo of the interlocutor to your computer and insert it into the search engine. The search engine may tell you that there are similar images in other sizes. Next, you need to click on the image to view the search results. As a result, we see that at least 10 more sites host this image. If a person with such a photo is on a dating site, it is obvious that he is deceiving you. If you still can't find a match, insist that the person send you a picture of themselves with some kind of gesture. Even if you ensure the photo is real, this does not guarantee 100% security.

Check the scam lists. To be sure that dating apps are worth it, you need to shield yourself from negativity. There are blacklists on the network which deceive users, indicate the names of scammers, and tell how it all happened. Check if your interlocutor is on such lists. If you don't find a match in the lists, search Google for the person's first and last name. If you did not find anything bad associated with this name, then you can proceed to the next step of the test.
You can register GoDateNow here. You will find a potential partner and possibly a friend. Here you can start chatting with people from different countries, which increases your chances of meeting the right person. In this way, you can save time and at the same time meet a person from another country who shares your interests. Meet a girl in the Girls online gallery. And in Our Dating Blog, you can learn more about online dating and communication, as well as how you can build healthy relationships even at a distance.
There are no comments. Your can be the first