How To Tease A Girl To Get Her Attention
21.04.2023
How to tease a girl in a flirty way? Today, when virtual communication is available and relevant, getting to know the girl you like has become much easier. However, there are more and more self-confident womanizers every day, and the demands for beauty are higher and higher. That is why you need to know a few rules that will set you apart from the crowd and make it wait for the moment when you finally appear "on the network."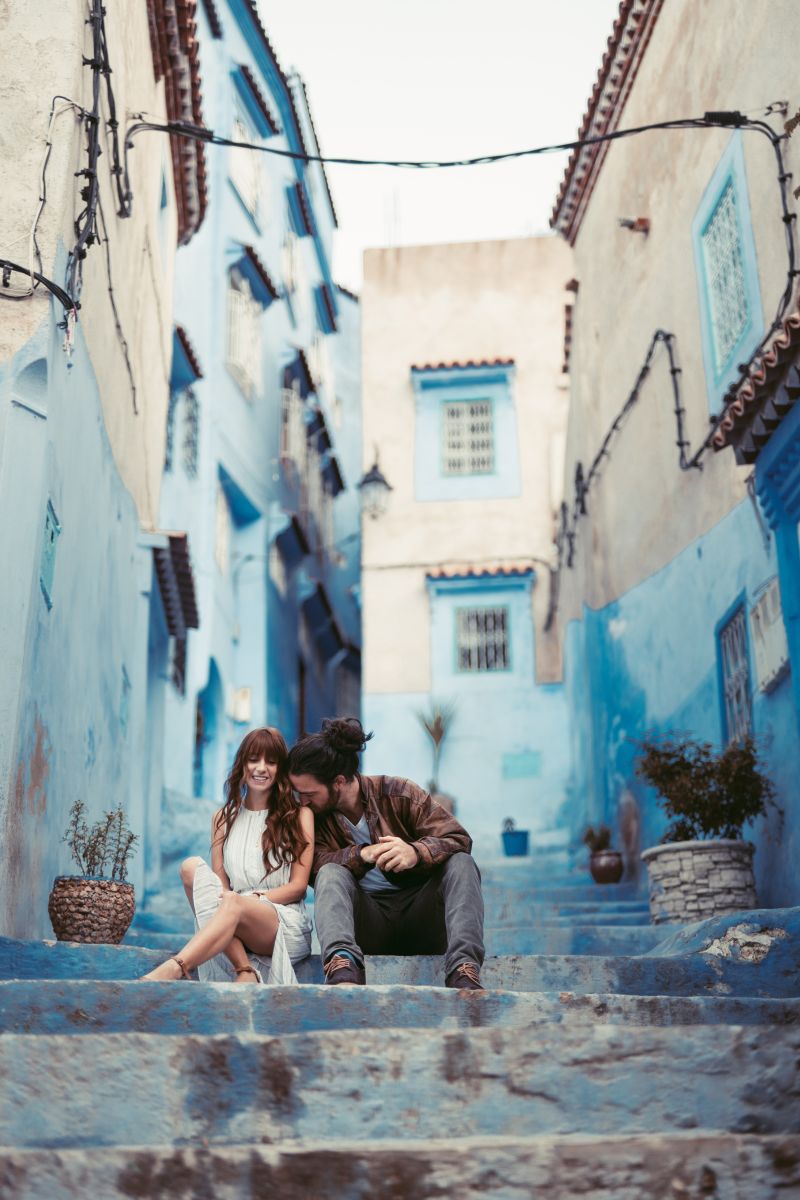 How to tease a girl over text?
Remember the most important rule: you must arouse the interest of the girl and not just "dissolve" her into a conversation, and this must be done from the very first words.
Even if you failed to interest a girl by correspondence (whether at the very beginning or in the process of communication), you should not get angry, blame yourself, or lose faith in your own strength. Maybe you're just not her type, or she already has a loved one. It is possible that she treats you quite well, and your communication will continue later; it's just that now was not the best time to get to know each other (family problems, depression, and maybe even everything is much simpler: preparing for exams, interruptions in the Internet, etc.)
Teasing flirting examples
A guy will have little chance of communicating with a girl if he uses formulaic phrases like: "How are you? What are you doing?", "You are beautiful," "You are sexy," etc. This is hackneyed and unoriginal. That's what everyone does. So now is the time to stand out from the crowd! Don't be afraid that she will laugh at you. No wonder they say that any nonsense said confidently can be called a point of view.
Be positive. Few people can resist an interesting merry fellow, so your communication should be full of optimism and humor. One of the easiest ways to show your positive attitude in correspondence is to use emoticons. It will help you to diversify and, at the same time, simplify communication, but you don't need to "spam" them.

Don't self-promotion. Nobody likes boasters. Stories about how wonderful and original you are unlikely to interest her. Let her draw her own conclusions about you. It's better to ask more because girls love to talk about themselves so much.

Demonstrate versatility of knowledge. How to tease her through text? She needs to know that you are versatile. But the demonstration should take place in an unobtrusive form, it should not be allowed to look like a boast. The element of surprise can play a big role. For example, if a girl meets a guy whom everyone considers the "soul" of the company, they are happy to see her at any party, and not a single holiday is complete without his vulgar jokes. Accordingly, his new acquaintance develops a general opinion about him only on the basis of these observations. But later, when she gets to know him better, he shows her touching poems of his own composition. Inevitably, the opinion about a person immediately changes, and he becomes more interesting to her: there are new topics for conversation, and there is a possibility that a little later, there will be new similar unexpected "discoveries."

Diversify communication with media files. Such communication is suitable for social networks. All this will provide an opportunity to diversify your communication, help you learn about her interests, and demonstrate yours. Also, sending media files will be an original way to hint at something to a girl, express your emotions, invite her on a date, etc.

Ease and pleasure. Your communication should not be tense, and then she will forget about all the problems with you. Find topics that you both enjoy talking about (vacation, life goals, etc.), briefly describe some unusual or funny incident in your life, and ask her about something neutral that will not cause her negative emotions.

Intrigue and intrigue. How to tease a girl with questions? When communicating with her, use the pick-up scheme: stay closer, then further away. For example, while texting with her for two days, she suddenly disappeared for a day, but later found a reasonable explanation for this that would not offend her (they turned off the Internet, went to the dacha to help her grandmother, and sat with her nephew). Another way to create intrigue is to say that you have a surprise for her, but you will reveal the veil of secrecy a little later. All this will not let you be predictable; it will make her think more about you.

Tell us about your active life. How to tease your girlfriend? Make her want to spend every minute with you! Winter fishing, hiking, barbecuing in the country with friends, ice skating, skateboarding, skiing, cinema, theaters, and traveling by car. Show her that you are not sitting still and that she will definitely not get bored with you! Of course, all your stories must be true; otherwise, they will be considered a hoax.
These are all good ways to tease your girlfriend and get her attention on you.
Teasing a girl examples
In correspondence with a girl, however, as well as during real communication, do not forget about the rules of communication:
The interlocutor must be literate. Firstly, there is a high probability that banal mistakes will annoy a friend, and secondly, some phrases can mislead her.

The use of foul language is not permitted. It is always more pleasant for a girl to communicate with someone who knows how to control his speech (and it doesn't matter how he talks with friends or acquaintances). It is known that such words in written speech are more repulsive than in oral speech.

You can't be intrusive. The surest way is to find out if she is busy now and if she can give you some time to communicate (by the way, showing attention and some care for the opposite sex is a fairly strong psychological technique that immediately predisposes you to the interlocutor). Otherwise, there is a chance that you will begin to annoy her because, at this time, she may be busy with other things (work, meeting guests, or another inappropriate situation).

Also, in this case, obsession should be understood as the frequent sending of similar messages (for example, every hour, "Hello! How are you?"), Long persuasions to continue communication (such as: "Well, don't leave," "Write/Tell me something," etc.).
If you want to meet a new partner, then sign up for GoDateNow. Dating sites help people find their soul mate through the ability to chat with several people at once before going on a date. You can also enjoy the pictures of the girls in the Girls online gallery before you start chatting. Read Our Dating Blog to learn more about love and relationships.
There are no comments. Your can be the first