Best Ways to Ask a Girl If She Likes You
06.04.2023
How to ask a girl if she likes you without it being awkward? Ideally, she will directly tell you about it herself, kiss you gently (or passionately), and you will retire into the sunset. But, alas, this is not always the case.
Due to the pressure of society, girls are often embarrassed to openly admit that they like someone and limit themselves to sending a bunch of signals in the hope that they will understand them and take the initiative. Should you ask a girl if she likes you? Rather, you don't need to do this; you need to distinguish signs and signals of sympathy in time. And the signs that help you understand that a girl likes you can sometimes be completely non-obvious. Therefore, to help you not miss them, we decided to compile a special list.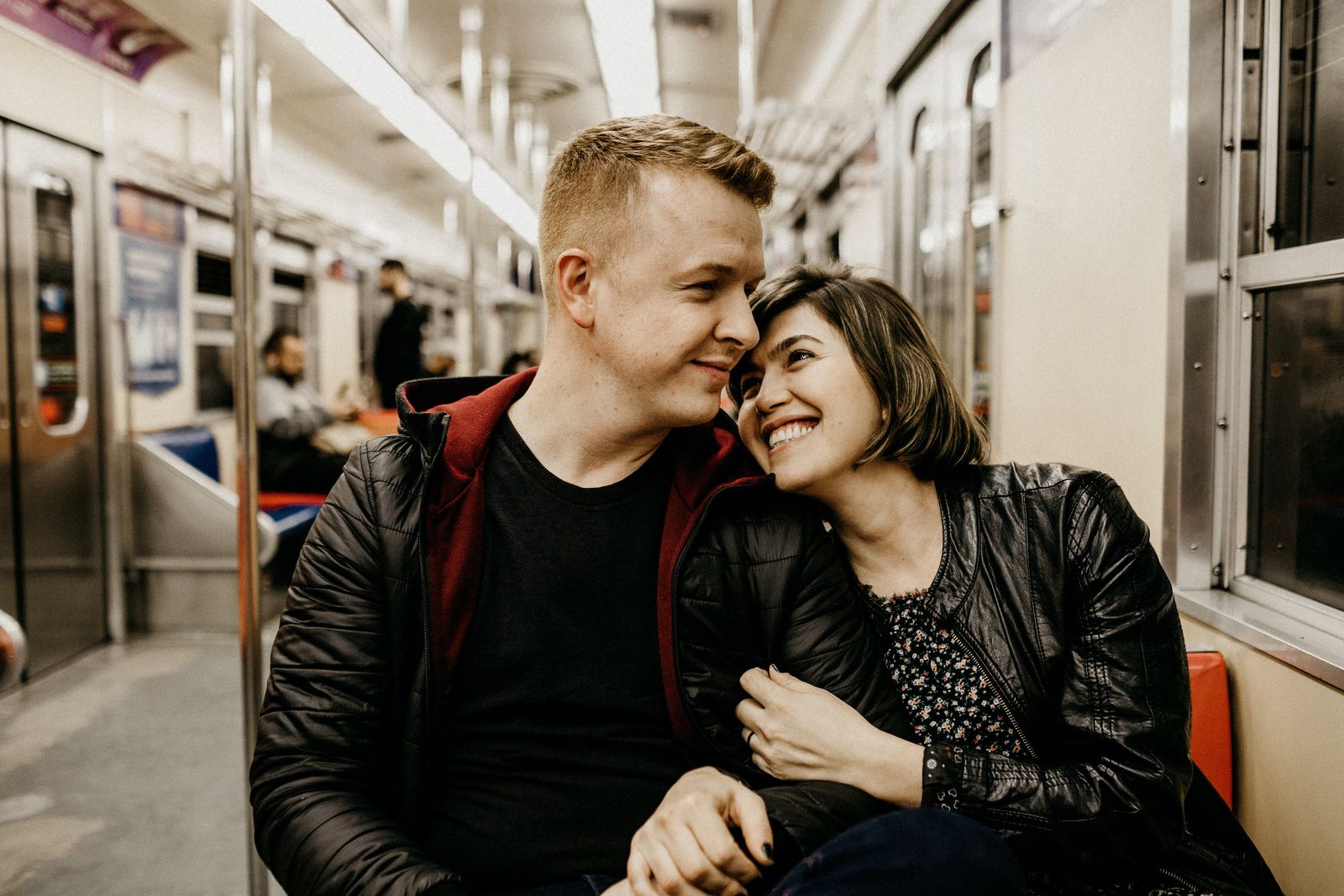 How can you understand that a girl likes you?
She sends you signals in "body language." The list of these non-verbal signs of affection includes licking lips, playing with hair, positioning legs towards you, and so on. These signals are not 100% reliable - sometimes people just straighten their hair or take a certain position because they are so comfortable. So go for other signs.

Her posture changes when she sees you. So, she noticed you approaching and immediately straightened her shoulders and sucked in her stomach? Maybe it's just a coincidence, but usually, both guys and girls unconsciously try to look their best when they see someone they like.

She touches you. Physical contact is one of the surest signs of affection because we enjoy touching someone we like. During the conversation, did she touch your hand several times, as if by chance, or does she constantly hug you when you meet? Perhaps there is something here.

She blushes when she meets you. It's so cute and so revealing. When people look at someone they are in love with, their pupils dilate, their pulse quickens, and a blush appears. And of these three "symptoms," it is easiest to "diagnose" redness. Especially if the room you are in is not too hot and the girl has not just returned from a run.

She often stares at you. How to understand that a stranger likes you, for example, in a bar? Elementary: you meet eyes several times in a row. This is a very exciting game: when a girl meets the eyes of a guy she likes, she can start to look away or, conversely, look at you without looking away. And when you start talking, a sign that she likes you will be that she looks at you for a very long time and very carefully.

She smiles at you. A look + a smile from a stranger = an invitation to approach to get to know each other. Of course, there's always a chance that she just likes to smile or doesn't mean it, but it's worth the risk. By the way, this is also a great way to understand that a modest girl likes you: she will probably be embarrassed to show her sympathy in bolder ways, but she is unlikely to be able to hold back a smile when looking at you. In addition, if the girl is unfamiliar, then you can use questions to ask a girl to see if she likes you.

Her behavior changes around you. Usually, she is very shy, but when you appear on the horizon, she miraculously turns into the soul of the company and starts joking. Or vice versa - everyone knows her as a tear, but you do not agree: she hides her eyes, barely noticing you? Well, it is possible that sympathy is involved here - because the object of secret love makes girls nervous and behave differently than usual.

Her friends react strangely to you. You walk into a room, and her friends and girlfriends start whispering while looking at you or laughing. Or maybe they are constantly looking for an excuse to leave you alone? There is a possibility that they don't like you or they heard some funny story about you, but let's think positively. Maybe the reason is that she admitted to them that she is not indifferent to you.

You communicate a lot on social networks. Literally, all the time. You are friends on all social networks, she constantly likes and comments on your posts, and your chat in messengers does not stop. Yes, it can be exclusively friendly communication, but admit it: she likes to talk to you, and this in itself is cool. In addition, on social networks, it will be easy to use questions to ask a girl over text to see if she likes you.

She responds very quickly to your messages. You need to know there are people who always keep the phone at hand, and they always answer everyone instantly. But in most cases, everyone has those contacts whose messages can wait for a response until a convenient moment, as well as those whose messages we respond to immediately because this is an important person to us. This is a good sign, and you can use the girl's quick answers to ask her a question. How to ask a girl if she likes you over text? It's best to ask directly.

She texts you drunk. Was it so? We're not talking about asking her to take her home or anything like that, but rather, it could have been a light flirtation, for which she later apologized the next day. Maybe she is very shy and afraid to hint at you about her feelings, but a couple of cocktails give her courage, and that is why she writes not to anyone else but to you. And this is a good sign to learn how to ask a girl if she's interested in you.

She lets you know she's alone. What to ask a girl to find out if she likes you? Sometimes you don't have to ask because the girl herself makes it clear. Maybe directly, maybe with the help of some hints. For example, she says how embarrassing it is to be alone in a cafe with friends when they are all in pairs, or that she really wants to visit a new bar, but it sucks to go there alone, or something like that. And he is also trying, by the way, to find out if you have a girlfriend. Why is she interested? Maybe because she likes you.

She laughs at your stupid jokes. How to ask a girl if she likes you without being obvious? If she constantly laughs at your jokes, then maybe you don't have to ask. Even those of us with a divine sense of humor occasionally crack bad jokes. And if you feel that now is just such a case, but she still bursts into laughter, then it is worth taking it into service and taking a closer look at whether there are any other signs of her sympathy.

She posts pictures of you together. How to ask a girl how she feels about you? Well, isn't it obvious? Again - there is always a chance that she perceives you exclusively as a friend, and that is how you sign these joint photos of yours, but in this case, stop thinking about the friend zone and how to "get out" of it.
To meet a girl, register on GoDateNow. You can also see photos of girls before the first date in the Girls online gallery section. Also, read Our Dating Blog for more on dating, romance, and love.
There are no comments. Your can be the first