Why Ukrainian Girls Prefer Western Men
28.03.2017
It's a nice paradox: many western men can't find a compatible partner in their country while typical Ukrainian women can't find their destiny among local guys. Both parties have their reasons. Foreigners look for a feminine and family-oriented girl and it's all about Ukrainian girls. Ukrainian beauties want to find an intelligent, reliable, secure, and sensitive man and foreign men have these qualities. So, why don't they find each other?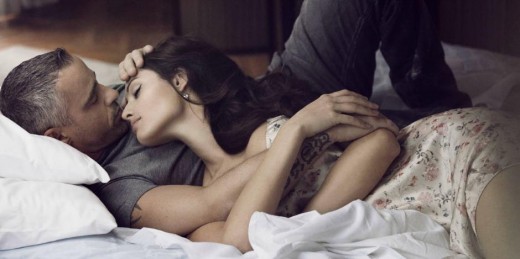 Do Ukrainian girls actually prefer Western men to fellow citizens and why?
There can't be a straightforward answer to this question. As you see so many Ukrainian girls registered at the dating sites, you may logically assume that these Slavic girls are interested in finding a foreign husband. And you'll be right. However, most of them have their own reasons of directing their searches westward.
Ukrainian women genuinely want to meet and fall in love with a nice local guy. However, they are faced with certain obstacles. First of all, it's demographics. According to the statistics, Ukrainian women outnumber men, so there is a shortage of male population. Other obstacles include:
Alcohol abuse.
Although today's tendency is a healthy lifestyle, not all of the Ukrainian men follow it. It especially concerns the unemployed guys living in small towns. Educated Ukrainian women who want healthy relationships and families don't want to waste the best years of their lives with drunkards. That is why Ukrainian girls start looking for a foreign husband since western men don't have such problems with alcohol consumption and tend to be healthier.
Attitude to women
. Most Ukrainian guys know how to be chivalrous but they rarely show their good manners. Western men are more polite and this is what attracts women to them. Also, Ukrainian women see foreigners as more open and sensitive in terms of showing their feelings.
Compatibility
Ukrainian women are intelligent and hard-working and they need a compatible partner. If she has a good job and is established in her life, she wants to find a man who is as successful as she is. The problem is that many local guys are lazy and indecisive – they don't know what they want from this life and this indicates their immaturity.
Economic security
When it comes to starting a family, a woman wants to be sure that her husband will be able to provide for her and their children. Every mother wants to give her children everything they need and even more.
There is a limit to everything: if searches for a compatible partner haven't been successful in Ukraine, wise Ukrainian women start looking for one in other places.
How can a Western man attract a Ukrainian girl?
If you're a western man who wants to meet Ukrainian women, there is the good news for you – Ukrainian girls are attracted to foreigners. It's difficult to explain why but it's the fact. Foreigners have facial features, sense of style, manners that differ from those of Slavic guys. We tend to be attracted to everything exotic and different from what we used to see. Probably, this is the explanation.
So, what do we have? You want to find a Ukrainian woman, and Ukrainian ladies want to meet you. A perfect combination! However, the fact that you're not from their country is not enough to win their hearts. You should prove to them that you have those qualities they attach to you.
Maturity
Unlike Ukrainian guys, western men are more success-oriented and confident. They know what they want and do their best to achieve their goals. Try to demonstrate this trait when dating Ukrainian girls online.
Sense of humor
If you want to know the secret to winning the heart of a Ukrainian woman, it's the ability to make her laugh.
Sense of style
Women pay attention to the way men dress. So, dress to impress when you practice Ukrainian women dating.
Manners
Behave in a gentlemanly way and you'll make a Ukrainian woman fall for you.
Christian
Well, I think that Ukrainian men are too spoiled, they are used to their gorgeous women and just take them for granted even not realizing what a treasure they have got.
16.07.2020 14:51