Good Advice: How to Date an Otaku Girl
16.06.2023
How to date an otaku girl? First, we need to figure out who are otaku girls. Eastern culture, especially Japanese, is increasingly penetrating the lives of Western teenagers. From K-pop music to shoujo manga, they have now become a must-have on mobile and in the library of girls who love everything that comes from the Land of the Rising Sun.
From the category of young women who love the oriental world, otaku girlfriends especially adore everything that comes from Japanese culture and not only, which primarily includes anime, and manga, on which the creation of figures is based, reproductions in the original size of objects used by the main heroes, costumes along with games and video games and much more.
Otaku girls prefer manga to comics because they talk about a variety of things, from everyday life to distant worlds where the laws of physics do not apply and where their characters can live thousands of times.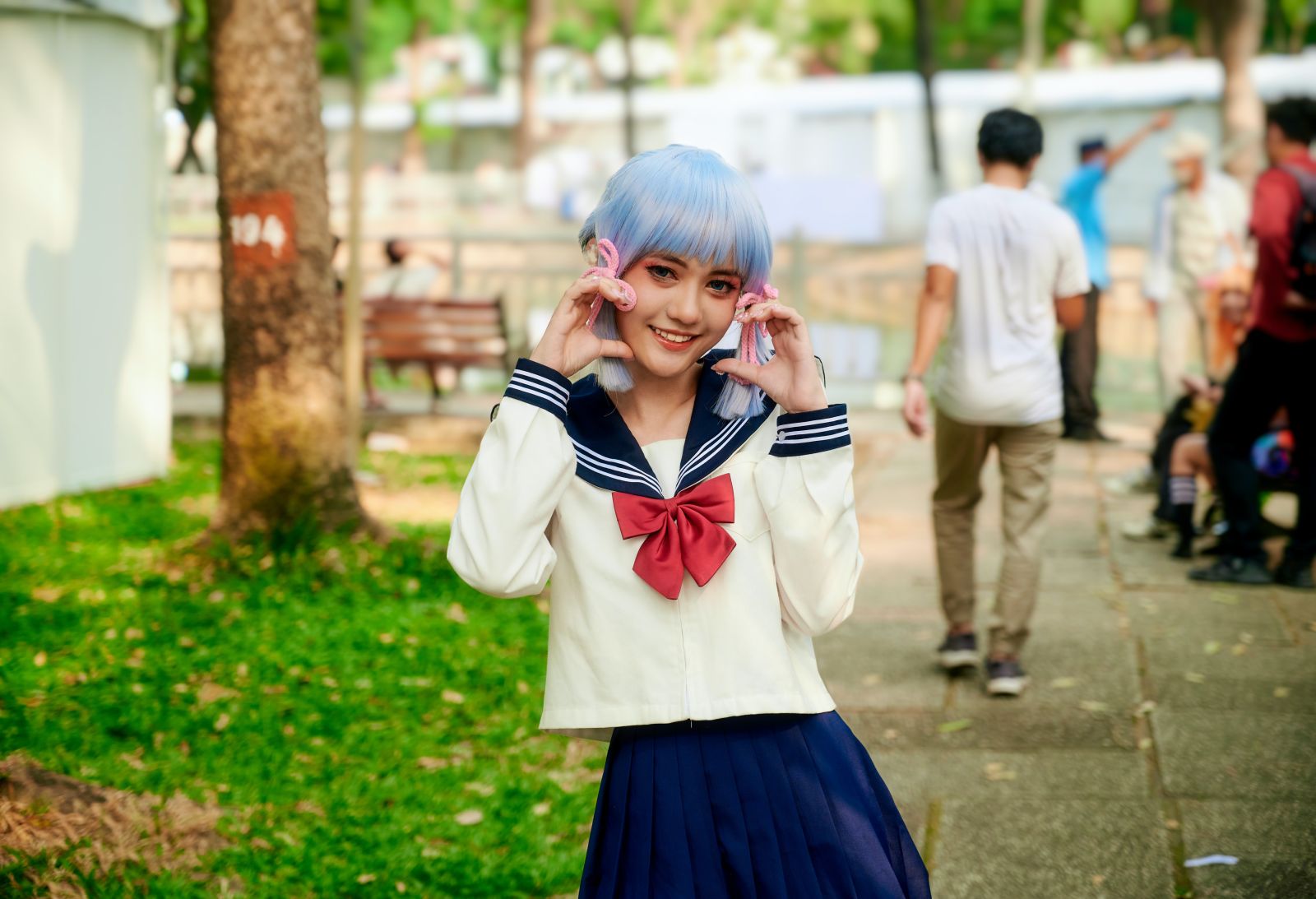 Origin of otaku culture
Otaku is a term often used in the West to refer to fans of anime and manga, but in Japan, it takes on a slightly different connotation.
It literally means "home, abode" and is also used to refer to someone with whom you are not in a close relationship.
For years, in the Japanese imagination, an otaku has been a pimply, fat, four-eyed man who doesn't bathe or socialize. He sits at home and watches anime, reads manga or plays video games, collects models and posters, and dreams of marrying his waifu, the two-dimensional woman he fell in love with.
There is also a female caricature of a shy girl with a gloomy and unattractive appearance who hides an unbridled passion for shonen-ai and spends her days playing dating sims.
How to get an otaku girlfriend?
Are you attracted to the world of otaku girls and interested in connecting with them? Here are some ways to meet an otaku girl in her favorite places.
Participate in a cosplay event: Get ready to enter a world where everyone can be whomever they want; you can be a ninja ready to save the whole world or even a sorcerer determined to free the earth from evil. First of all, do a search on the Internet, on certain blogs, or ask a few friends; the main thing is not to come completely unprepared. But don't worry, on an otaku date; the girl will be happy to talk about her costumes (usually handmade) and her favorite characters.

The comic shop is the perfect place for dating an otaku girl. You will find otaku who love the shojo or shonen genre, who talk about love stories, who are interested in sports stories, etc. Don't be afraid; go up to your otaku girlfriend and ask her for advice on what manga is best to start with or a new genre you never thought of. Buy a couple, and keep in mind that this is usually fast reading but very specific: it is read from right to left and from top to bottom.

Apps and Websites: This is a great way to get to know the Japanese otaku girl more easily in her natural habitat. The recommended app is Animo for Android and iOS which will let you get in touch with many different cultures. Where you can choose the category you prefer, and you will always find someone ready to give you advice. Instead, consider the dating website GoDateNow, which is built for real relationships. Start with simple things like your favorite manga and anime, don't be afraid to give your opinion on what you see/read, but always listen carefully to what the otaku female has to say. Remember that otaku girls are very secretive about their personal lives, so take your time and don't rush things.

Online Games: With an online search, you can find games for PC or consoles inspired by anime or manga. So arm yourself with a controller and a good internet connection and do your best by trying to join groups and chats to be able to chat with other players; take advantage of this opportunity to get noticed by otaku girls, and show off your gaming talent.
The perfect gift for an otaku girl
Have you already found the answer to the question of how to get a girlfriend anime? Have you managed to get closer to her, and are you taking your relationship to the next level? Or are you engaged to an otaku girl but don't know what to give her?
Since the world of otaku is so big, you have endless choices.
First of all, pay attention to what she likes; let her talk about her favorite programs and books, whether she has ever attended an event or is engaged in cosplay, and whether she collects manga.
Here are some ideas on how to find the right gift or one that is not worth buying at all.
Manga: If you know what she's reading and what number she missed, then be careful, or you risk giving a gift that's not only unwanted but also annoying because you'll put her in a position to decide whether to keep her or not.

Event Ticket: If your otaku crush loves to dress up, this can be a great way to have fun in a very pleasant and familiar environment. If, on the other hand, she is more reserved and shy, she is unlikely to be comfortable in a closed and very crowded environment.

Cosplay Costumes: This is a tricky gift to give because they are usually handmade and custom-made, and most of the ones you find online are not of acceptable quality for an otaku girl.

Kimono: If cosplay gets too demanding, you can always resort to kimonos, traditional Japanese clothing, and the national costume of the Land of the Rising Sun. They can be found on the websites of online stores.

Games: These are very popular and recommended as gifts because, especially in a multiplayer game, you can discover worlds by playing and spending more time together, physically or virtually. Also, it can be a good option for dating otakus. Such girls specialize in a wide variety of games not only of Japanese origin but also of any genre. First of all, you need to understand what type of game set you are using, be it PC or console, and pay close attention to the type of gameplay if you prefer action, RPG, or JRPG.

Travel: If you can't travel to Japan with your otaku girlfriend, take her to a Japanese concept store.

Be creative: Are you good at editing photos or creating and editing videos? Do you have a talent for drawing? Create something unique and personal for your otaku girl that she can keep in her bedroom and think of you every time she looks at it. You can focus on creating a printed t-shirt, a painting, an edited photo, a cell phone case, or something simple but not banal. Creativity is a fundamental aspect for an otaku, but especially for her partner because she knows for sure that together you will never be bored.
When you figure out how to find an otaku girlfriend, now you just need to enjoy each other's company and share your delicious hobbies.
Mistakes not to make while living with an otaku girl
An otaku girl is no different from a girl who doesn't like this genre, but there are some details that need to be paid a little more attention to. There are many stereotypes surrounding the otaku girl figure, such as the fact that she never leaves the house and spends her whole day at the computer, alone in the dark, or just focused on herself.
Compliment her and appreciate her little weaknesses that we all have but which otaku girls are not ashamed to show.
Practical tips applied in real life otaku girl
Remember to always be sincere and, pay attention to small details, always try to be prudent and open-minded.
Don't dwell on prejudices or bad taste reviews; you will feel affection and admiration for a wide variety of characters; you will grow with them and learn that there is not always a difference between good and bad, right and wrong, or who is right and who guilty, just like in real life.
If you want to find a soul mate or just new friends, register on GoDateNow. Here you can find like-minded people with whom you will be interested in communicating, and perhaps even you will find the perfect partner. In the section Girls online gallery, you will see photos of girls who are happy to chat and get to know each other. To learn more about online dating, distance love, and winning a partner, read Our Dating Blog.
There are no comments. Your can be the first