How is it to date a Cancer man?
31.05.2023
How to date a cancer man? He easily bypasses sharp corners and perfectly feels other people, having them to himself with the help of humor and a smile. The Cancer man is charming and light, but this is only at first glance. In order to understand the features of your man, you should get to know him better because every man, regardless of his zodiac sign, has his own unique character traits.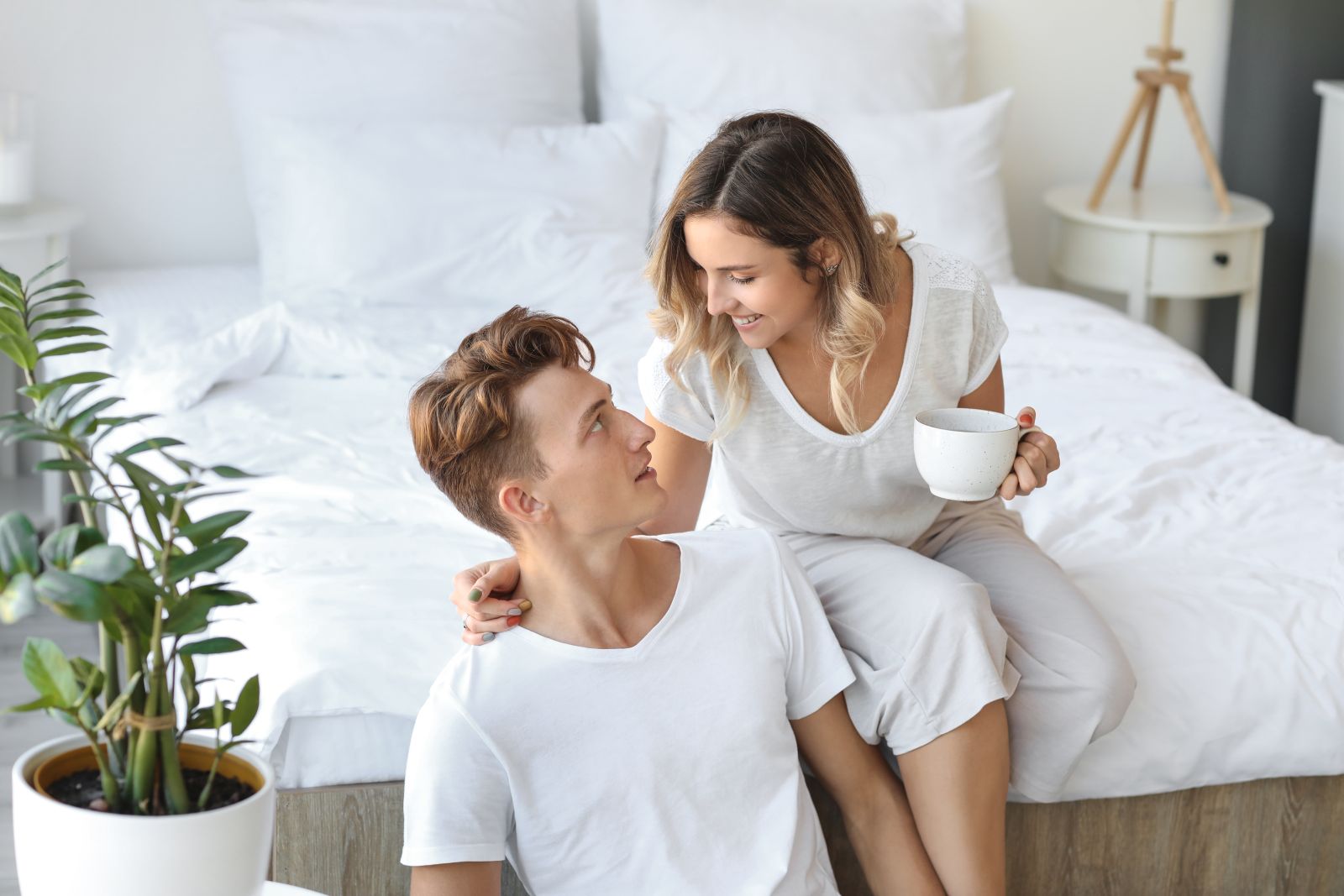 What is the nature of a Cancer man?
In order to understand whether you want to date a man of this zodiac sign, you should learn more about the pros and cons of dating a cancer man. He is in no hurry to marry, as he is looking for his only woman. A real friend and a sentimental child harmoniously united in him. Such a man is sociable and friendly, but few people know him to the end. He knows how and loves to work, thoughtfully makes decisions, is practical, and calmly achieves his goals. Positive character traits of the fourth sign:
Loyalty and sincerity.

Honesty and decency.

Tolerance and kindness.
What is it like to date a cancer man?
Cancer with special tenderness refers to the place where he lives. Prefers a house, not an apartment. He easily manages household chores, cooks, and cleans. He likes to eat tasty food, but not a glutton, but a gourmet. When choosing between homemade food and a restaurant, he will prefer the second option. Very attached to people and hard to let them go. Not at all embarrassed, he can live for a long time with his parents or older sister. This should be kept in mind before the first date with a Cancer man. Unrealized Cancer will live at their expense; a successful one will help the older generation. In the family, he takes over the purchase of products, solves household problems, and does it masterfully. It will also take care of observing traditions and regular communication with friends and relatives. Life with Cancer is an arranged life filled with care, attention, and comfort.
Cancer man dating style
Cancer is dynamic, authoritative, active, and energetic in work, as it befits a careerist. The innate modesty and indecision of the Cancer man do not interfere. Thanks to financial independence, he will gain the desired inner freedom, demonstrating maturity and solvency to himself and to those around him. In work, he is dry, prudent, and practical, so he easily copes with the role of a leader. It is important that the field of activity is connected with people; this stimulates Cancer in the struggle for a place under the sun. The most suitable professions for a Cancer
Lawyer, advocate.

Economist, financier, banker.

Writer, actor, and producer.
Therefore, the dating style of crayfish is interesting. They get to know each other quickly; they also quickly charm and do not waste time in vain. They have absolutely no false modesty.
What is a Cancer Man like in bed?
The Cancer man is an excellent lover, sensual and emotional, who cares about satisfying not only his desire but also the needs of his partner. However, she will have to come to terms with the fact that he loves in bed, not an experienced seductress, but rather an obedient student who will follow his explanations and instructions in everything.
What to expect when dating a Cancer man?
To please a Cancer man and fall in love with herself, a woman will need a lot of tact and tactical abilities. By flirting with him, she will draw his attention to herself, and flirting with another man, if this is the beginning of a relationship, will further strengthen this attention. However, do not overdo it: the Cancer man is well-versed in female psychology and can unravel your maneuver. In addition, this sign is characterized by excessive jealousy; in love, it is the owner. A grateful response will find in him a woman's interest in him as a person and her ability to be an attentive listener. But if a woman wants to attract a Cancer man for a serious relationship, then she will have to overcome many obstacles. Cancer men are very attached to their families and are in no hurry to get married. Moreover, in their opinion, it is the girl who should court them and not vice versa.
Cancer man dating tips
What is a Cancer man afraid of in a relationship? He cannot be criticized; he does not like rude and assertive ladies who openly demonstrate a desire to dominate. He also does not like capital hunters who are looking for a sponsor and not true love. Only female tenderness and delicacy will allow a man to relax, to trust completely.
Dating a Cancer man's advice. How do you conquer Cancer, man? He is non-confrontational and knows how to listen and empathize. If you do not hurt the patient, you can build an ideal relationship with him. Cancer draws attention to feminine and defenseless ladies, with good taste, without a hint of vulgarity and artificiality. Intelligence, openness, and unobtrusiveness are also essential for him. A woman who has something to say but she likes to listen more - this is exactly what a typical Cancer man needs. More than any other sign, Cancer presents a series of contradictions. But if the beloved woman wants to get married and has many children, then the Cancer man will be happy. He also wants to have a beautiful and harmonious personality next to him and is ready to allocate reasonable funds for her hobbies and whims, as he is a grateful and loving partner.
Even if you are dating a divorced Cancer man, he will still give you enough time and attention.
Compatibility
What zodiac sign goes with Cancer? He easily converges with any representative of the zodiac circle, but the most harmonious relationship develops with a woman, Scorpio, Pisces, Virgo, Taurus, and Capricorn. Here is how relationships with different signs will develop:
Opposites Aries and Cancer complement each other perfectly. Cancer will easily find a common language with Taurus. They get along easily and almost do not quarrel if the lady moderates her stubbornness.

With Gemini, a Cancer man dating will experience an unforgettable romantic adventure. The success of a marriage depends on the patience of the partners.

Two Cancers will live together all their lives because they understand each other without words.

Compatibility with a Leo woman is low. She is too tough for a man and needs a stronger partner.

With Virgo, an ideal couple will develop, tune in to a career, and have quiet domestic joys.

With Libra, Cancer is unlikely to create a strong alliance. A woman will openly compete with a partner, but he does not like it.

Sensual, vulnerable, and deep, the Cancer man and the Scorpio woman will become each other's friends, lovers, and protectors. A woman of the fiery sign will burn and leave Cancer.

The Sagittarius-Cancer pair is characterized by low compatibility.

A stable union will be with a Capricorn woman who is also serious about marriage and work.

Relationships with Aquarius are possible, but both partners will have to adjust to each other, and Cancer hardly does this.

With Pisces, a relationship full of ups and downs based on love awaits.
Knowing all aspects of the Cancer man, his zodiac tastes, and habits, it is easier to build strong relationships with him in friendship and love.
Once you sign up for GoDateNow, you will be able to connect with people from all over the world. You can meet girls in the Girls online gallery section. Due to the fact that you can communicate with people from different continents, you can find a soul mate. Online dating is much easier than dating in person. Want to learn more about dating and dating? Read Our Dating Blog.
There are no comments. Your can be the first