How to have a secret workplace romance
07.04.2023
How do workplace affairs start? When people regularly spend time together, a romantic relationship inevitably begins between one them. As far back as the late 1960s, social psychologists discovered that we tend to find attractive those we see often. During the study, subjects were shown photographs of multiple faces. Some pictures were shown up to 25 times; others appeared only 1-2 times. The more often participants saw a photo of a certain person, the more willingly they reported that they liked that person.
Apparently, people can't do without secret office romance.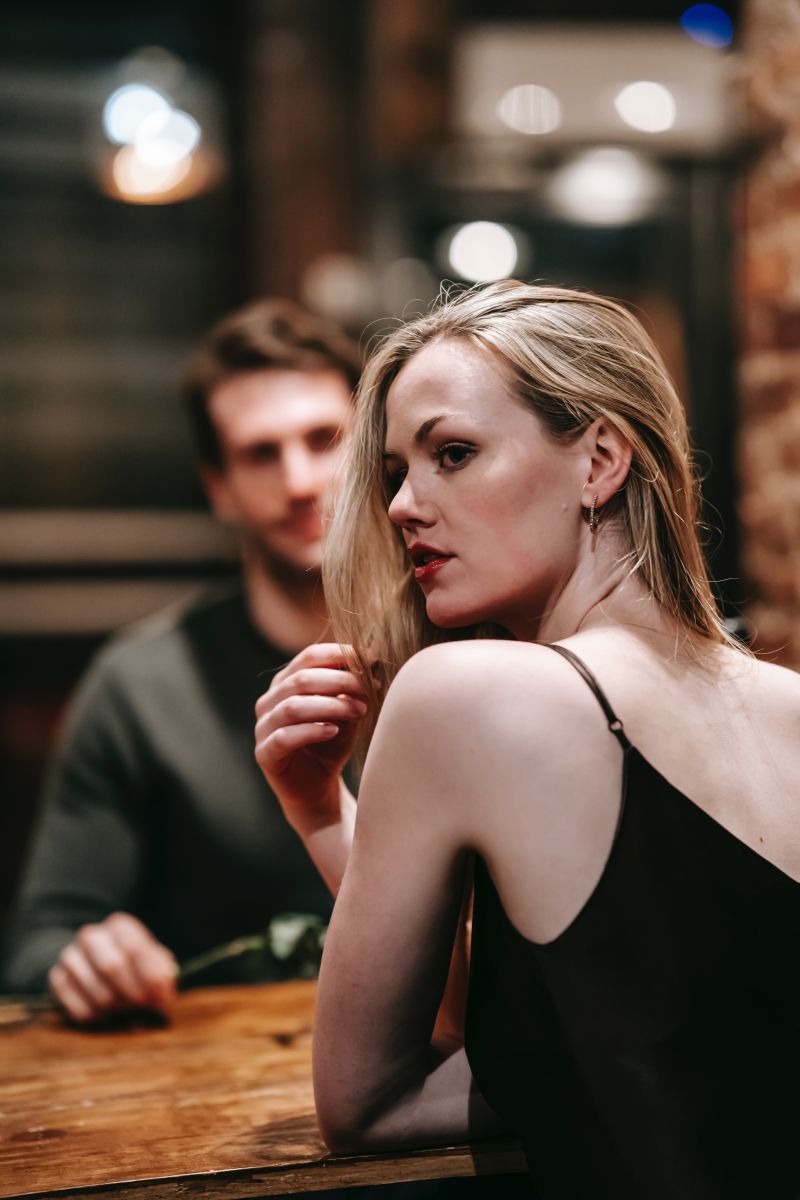 How to start an affair with a coworker?
Find out the position of your company. 41% of employees are unaware of their company's office romance policy. It is quite possible that the organization has some guidelines on this subject; they are just not advertised too much. At the wrong moment, information about your personal relationships can come up and play against you. Of course, you have the right to privacy, and the ban can only be unspoken. However, if the management disapproves of such things, the situation can become unpleasant. So it is better to carefully find out everything in advance. Sometimes it is enough to look around: if someone meets in your or neighboring department and they treat it normally, then no reprisals will follow.

Think about the consequences. In order to start an affair at work, you need to think about how your actions will affect the rest of your life. However, if the acquaintance takes place in neutral territory, you can relax a little and just see where your feelings will lead you. After all, nothing connects you except the desire to be together. But in the case of an office romance, the stakes are high. If something goes wrong, the future career of one of you may deteriorate, or it will become unbearable to be in the same office.

Avoid power imbalances. The most difficult thing is if one of you is the boss and the other is a subordinate. Dismissal, salary, participation in important projects - when the chosen one or the chosen one affects these aspects of your career, it is better to avoid stories of office affairs or start them in a different status. If you are in a higher position, it is in your best interest to avoid favoritism in order to remain professional. In any case, the situation in which one person is dependent on another is fertile ground for abuse.

Don't quarrel in the workplace. How to start an affair at work? One of the main questions is whether to advertise the relationship or not. However, the problem for the team is not the very fact of your novel but what can follow from it. For example, violation of boundaries, in which personal life affects professional. Therefore, you should not sort things out right in the office. This is not very ethical and provides food for gossip. The same applies to displays of affection: colleagues do not need to see this unless it is in a bar where you all went for a drink in the evening.

Talk less about work on dates. How to start an office affair? Each of us has a whole set of social roles. Some of us are children, some are parents, and some are neighbors. We are both personal partners and colleagues for a chosen one or a chosen one from work. Balancing between these roles can be difficult. Of course, you can't do without talking about business at all, especially if you are a workaholic and work for you never leaves the office. But for the sake of relationships, sometimes it is worth imposing such a moratorium. On the other hand, maybe your passion is fueled by the way your partner solves work problems, and this is what attracts you to him. The main thing is that the relationship should be a priority when you are alone.

Be prepared to take drastic action. Life can present you with a choice: a career or an office romance affair. At a minimum, you will have to choose between these particular relationships and this particular job. Whatever your final decision, you need a clear position.

Finish nicely. How to have an affair at work? Staying friends is a challenge that many broken couples fail. However, if you have an affair with a colleague and are now trying to forget what happened, this is the case when a bad peace is better than a good quarrel. Of course, provided that you both stayed in the same company. If not, and the relationship ends badly, you can safely block your ex-partner from all social networks.

Find rapport with colleagues. If you have office affairs from the beginning, one of the hurdles you will have to face is getting this information across to your colleagues at work. While you don't have to make a public statement or inform every person in the office, there may be a few key people you should tell about your relationship. Think about how you will deal with issues such as workplace gossip and people criticizing you for an office romance, especially with someone in a higher position.

Different generations have their own views on what is acceptable or unacceptable within the work environment. If you are part of a team of both young and old people, you need to be prepared for the fact that in the direction of your relationship there will be a variety of opinions, perhaps even contradictory ones. Your main goal is to try not to take criticism too seriously. It is better to focus on your direct work duties, trying to maintain the maximum distance between work and romantic relationships.

Set healthy boundaries. If you're building a relationship with a work colleague, it's important to set the right boundaries from the start. Perhaps you should think about how to hide an affair at work. This should be done immediately after studying the company policy and the rules in force in your office. For example, the right decision is to refrain from things like kissing and holding hands at work. In a professional environment, such actions are considered unacceptable. In addition, they can make others feel uncomfortable. It is better to show your affection outside the office and at work events. If you and your partner are invited to a general meeting, you should act professionally, focusing on work tasks, not romantic feelings. In a business environment, it is essential to maintain a corporate culture, avoiding the influence of various personal factors on it.

Focus on important goals. Before starting an office romance, you probably had personal goals related to your professional future. For example, they may include tasks such as promotion, development of useful skills, and implementation of an interesting project. If career goals are essential to you, it is worth separating work and romantic relationships so as not to be distracted from your plans.

One way to do this is to develop a healthy business relationship with your loved one in addition to a romantic connection. Actively participate in corporate events and devote time to self-development. It is important to stay true to yourself, your principles, and your aspirations. If a person has sincere feelings for you, he will support you in achieving career goals that are meaningful to you.
Office romance tips
In theory, people work at work and are engaged in personal life in their personal time (which they often do not have). An affair with a colleague can ruin your career, but if it still doesn't stop you, follow at least some safety rules.
An office romance is not a way to make a career (you need to ask for a salary increase in a different way); it's just an option to have a good time or arrange a personal life (most often temporarily).

You should not talk about your bed exploits to colleagues. It is impossible to predict how they will use this information.

If you told at least one person about your office love affairs, know that the whole office will talk about it in a week.

Getting involved in relationships at work is worth remembering that they may one day end. And your work in the office will continue. Therefore, it is necessary to make every effort to certainly remain friends with a nice colleague.

At the very beginning of the novel, you can sign a "non-aggression pact." Agree on what will happen when you break up. This is not cynicism but foresight and concern for others.

The most difficult thing during an office romance is not to give yourself away with a look or a smile. When approaching the person you are in love with, think of something extremely unpleasant or pop a licorice candy into your mouth.

Sometimes office romances end in a wedding, but this is very rare; therefore, if you are not sure that you are ready to give your colleague a hand and a heart, consider whether it is worth risking stability at work.

Never write each other personal letters to corporate mail.

If you once found yourself in the same bed with a colleague or boss, it means only one thing: you just wanted each other. No more.
Register on GoDateNow to avoid an office romance or survive a breakup with a colleague. Here you can find a partner who will not be connected in any way with your work. In addition, on dating sites, you can meet a person from another country who can give you new experiences. In the Girls online gallery section, you can first look at the photos of different girls before you start dating and invite them to meetings. Read Our Dating Blog to learn more about love and relationships.
There are no comments. Your can be the first