How Long Should You Wait to Date After a Breakup?
04.04.2023
How long after a breakup can you date? A new relationship can cure us of a painful breakup or loneliness. Psychologists are sure that this is a delusion, and you need to start dating someone only reasonably after a while and know for sure that you are ready for a new chapter.
By the way, it is believed that women endure the pain of parting harder but return to normal faster than men, letting go of the situation. But the latter may not suffer as hard, but sometimes their experiences drag on for long periods, and they need more time to mature for a new relationship.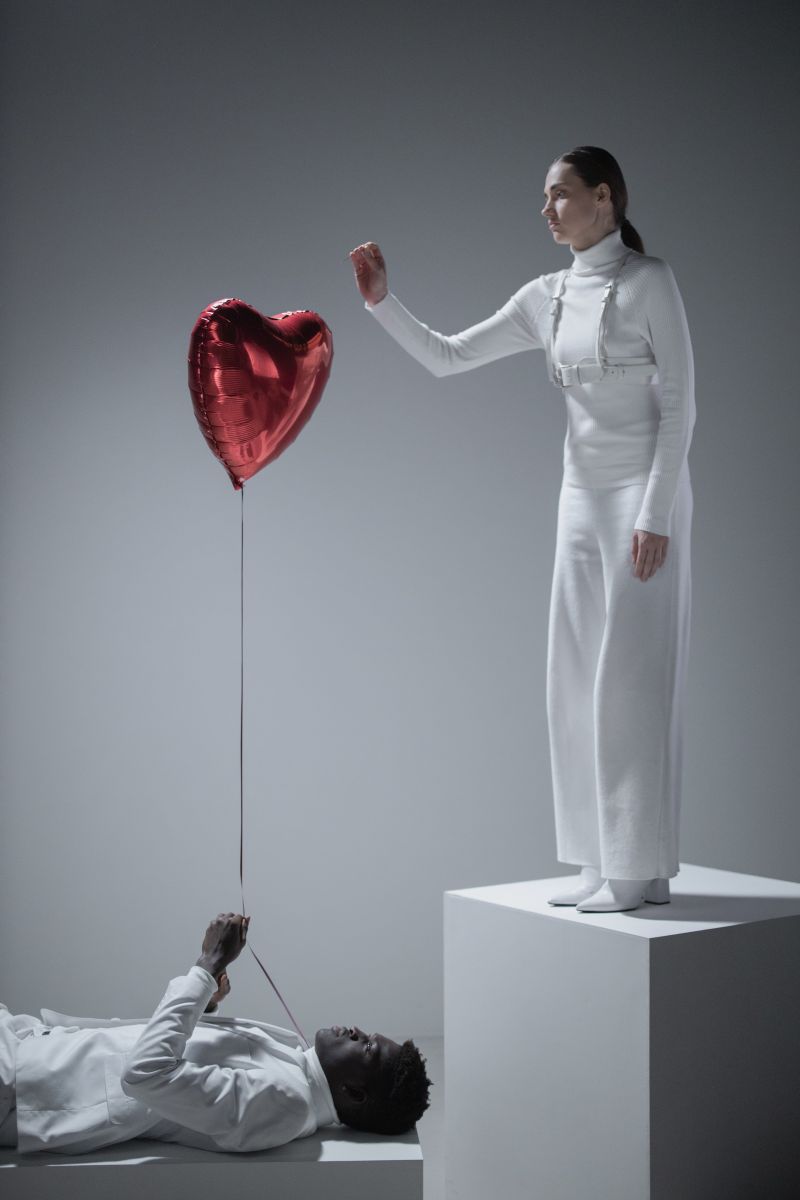 8 Signs You're Out of an Old Relationship and Ready to Start a New One
The past does not cause negative emotions. To understand how long after a breakup you should date, you need to notice that the past no longer causes negativity. By chance meeting with your ex, you do not faint, do not tremble with fright, and do not whisper curses in the back. You now treat your past with warm gratitude because it gave you a lot of good things. Your calmness suggests that you will not drag past relationships with you and try to correct the mistakes you have made but will build something radically new.

You are not afraid of loneliness. How long after a relationship should you date? As paradoxical as it may sound, you are never as ready for a new relationship as when you are not ready for it at all. You do not grieve that you are alone, do not sit at home waiting for love, do not check messages every second, but fill your life with what you are really interested in.

You have your own hobbies and friends. When we are in a relationship, we willy-nilly begin to adopt the interests of our partner. When parting, these hobbies remain with us. After a while, you realize that rowing is not at all what the soul lies in, but the grandfather's camera, which is gathering dust on the mezzanine, has finally waited in the wings. You start doing what you have always liked or what you have long wanted to try. Among other things, you have your friends with whom you communicate not because it is necessary, but because it is really interesting. In a word, you are ready for a new relationship if life no longer ends with just one person.

You are ready not only to receive love but also to give. How long after a long-term relationship should you wait to date? During the time during which you were not in a relationship, so much warmth and tenderness accumulated inside you that they could warm half the world. And now you understand for sure that you are ripe for a relationship, not only because you want someone's hugs and support but also because you yourself are ready to hug and love.

You calmly react to other people's relationships. How long do to wait before dating again? You can again watch melodramas without tears and sincerely rejoice if your friends get married or confess their love to each other. You do not envy your friends and those who became happy before you because you know that one day something similar will happen to you.

There was a desire to go on dates. The thought that you will meet someone and have to re-tell about yourself and get to know another person is not burdensome, but even arouses interest. After parting, enough time has passed, and you again want to charm and charm.

The ability to say "no." During the time spent alone, you have learned to build your boundaries, and now you know exactly what qualities in a partner will definitely not suit you. You can easily say "no" to any person if you see that the relationship with him will not lead to something good. In order not to forget anything, it is recommended to make a list of the advantages that you would like to see in a future partner.

Willingness to compromise. How soon is too soon to start dating after a breakup? Your boundaries are very strong, but when you objectively look at the world, you understand that the other person may not like something about you either. You are ready for discussions and are able to compromise. For example, you are ready to give up bad habits or acquire good ones, reconsider your views on some things and try something new.
What not to do after a breakup?
Parting is sad, no matter who initiated the breakup. Everyone copes with a breakup in their own way - someone withdraws into himself, someone indulges in all seriousness, someone tries to draw at least some conclusions, and someone continues to step on the same rake. But everything passes, and this will pass. When breaking up, it is better to restrain emotions so that later you would not be ashamed not only in front of others but also in front of yourself.
What not to do after a breakup?
Stay friends. Yes, this is the most literate result that all civilized "adults" talk about. But this is nonsense. If you can't afford it, it doesn't make you a bad, cowardly, or less mature person. How can you be friends with someone who has trampled your heart? Maybe in the distant future, but definitely not now. How long should you wait to date after a breakup? Obviously, each person needs a different amount of time to fully recover from a failed relationship.

Stay friends on social media. How long should you be single after a breakup? This time depends on how you manage yourself immediately after the breakup. The problem of modern society is that everyone must declare, and tell about himself, about every step that he has taken. Social media feeds are filled with meetings, meals, parties, house gatherings, and your "friends" dates. And you don't have to go through all this horror at all, watching how a former passion meets a new victim of a model appearance and has fun while you are overcome by torment and suffering. It is better to hide such news in the feed, and it is ideal for blocking such a "friend."

Reading your correspondence. How long should you wait to get into another relationship? Re-reading correspondence with the former obviously will not help shorten this period. Rereading old texts with your ex is like eating fast food - it seems delicious, but in the end, you will feel remorse and feel worse. The chat should be archived. Remember that you are reading the correspondence of two people who are no longer there. They are gone and are unlikely to return. There is no need to recognize yourself with memories.

Store his/her phone number. Yes, yes, it is very difficult. But if you do not get rid of the contact, then be sure to call or write to the ex-boyfriend/girlfriend while drunk. He/she will respond and give you false hope. You will stop moving on and plunge into this pool again. Nothing good will come of it. Even if you remember the number by heart, delete it from your contacts anyway. Maybe, while you are dialing a number on the phone for a call or a message, insight will come to you, or (oh, gods, this happens) pride will appear, and you will end this dialogue that has not begun.

A haircut. Don't become another victim of the cliché. Better buy a new thing or something healthy. Learn to love yourself. Not the fact that with a new haircut, you will succeed.

Rolling on the bed. How long should you wait to start dating again? Stop just lying on the bed, whining and wallowing in self-pity. Gather your strength and get up. Channel your nihilism in a positive direction. Even if he takes on an aggressive form, this is a great recipe for a final breakup. The accumulated energy can be released at fitness or boxing lessons, for example. Get up and go.

Withdraw into yourself. A loved one left and, finally, you can watch all the TV shows and films he did not like, do whatever you wanted. But... that's not what you want. Being alone with yourself and rotting in your ashes will not help you heal from a break. You have so many friends, so many plans, so many ideas, and so little time.

Indulge in all seriousness. How soon after a breakup should you start dating? If you want to start a new life, then start it smart and don't go all out. Breaking loose and catching up, as you think, missed, running on dates, and jumping on other people's beds - all this will not solve your mental and heart problems. On the contrary, it will add new ones. Everything should be natural and should not contradict your moral values. Give yourself time.
Register on GoDateNow to find yourself a new partner. You can choose from photos in Girls online gallery section. Also, read Our Dating Blog to learn more about relationships and love.
There are no comments. Your can be the first