How to Date a Mature Ukrainian Woman
20.04.2017
Beauty is unaffected by the age of a woman. The rich inner world, elegance and sexual magnetism are only some features showing the difference between a middle-aged woman and a girl. Women shouldn't think about their age after 40 years. They are going through a blossom of their sexuality at this age. That's why the women of this age group are popular among young men. Mature women are like an expensive wine, the older they are, the more "heady" they become. Every experienced lady has this bewitching little detail that makes men lose their heads.
The soul of a middle-aged woman is full of understanding, tenderness, and care. At the same time, she looks beautiful. The wrinkles in the corners of the eyes are barely noticeable and don't make her worse. Then in reverse, it makes her more enigmatic and marvelous. The perception of borders women's identity have expanded and the understanding of changes in the modern world give a man an opportunity to make the right choice. This choice will be made by heart.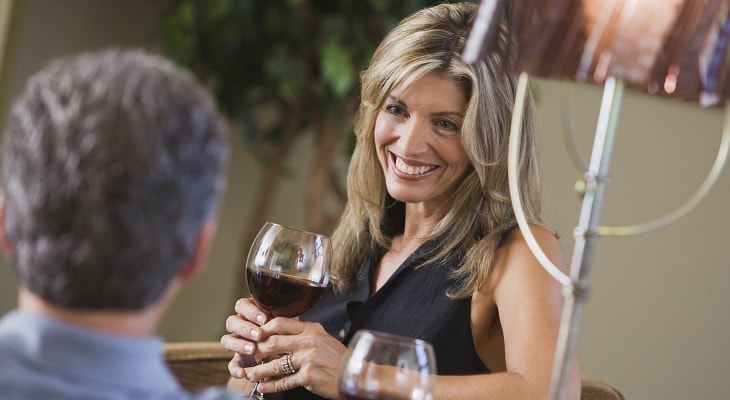 Trends have changed, before some preference was given to dating Ukrainian girls, today the views are not so clear. Beautiful young girls haven't lost their attractiveness, but modern men have an alternative variant – dating Ukrainian women, who have such features as loyalty, an acceptance, a stability and not rare a self-esteem. Being young is a great thing, but unfortunately, it is often defenseless. It hasn't a basis of experience that helps stand in the hour of need and break the fall.
Women dating in their 40s have its specificities
1. As a rule, she has already had an amorous and a family experience, but she is alone at this moment. A mature woman has already gone through the anger of the lost and has known the joys of love. She isn't afraid to give a lot, saving her balance and not wasting herself for nothing. This complete individuality has known all her advantages and disadvantages.
2. Only old stereotypes, misfortunes and templates may prevent senior dating. If you find a Ukrainian woman, be ready to understand her past resentments and regrets about the missed opportunities. Help her go beyond the limits of a psychological space, where the past is holding her back. First of all, she needs to leave the feeling of guilty and to realize unfulfilled hopes.
3. If you start dating in your 40s, try to open your heart for a new feeling and to "let go" people, who have brought you too many negative emotions. It is not so easy but there is the only way if you want to create a new happy relationship.
4. If you want to find a Ukrainian lady, who will support your life values and passions, you must be able to make her happy. Let her know, you are ready for relations. When a woman reaches 40 years, she is able to recognize her experience and know what kind of a person she needs next to her. That's why acquaintance at this age has its advantages. One of them is a fact, that most middle-aged people have an experience in a real relationship. This fact makes it possible to find a partner with defined qualities. The ability to create a cosy atmosphere at home and a sincere willingness to compromise are two decisive factors in choosing a life companion.
5. The self-esteem and communication skills will help you in dating. Everybody knows every person has its own personal space. When an extraneous person is placed in this space, their feelings and emotions are taken personally. If you get nervous, your partner will feel your attitude. Only a smile and a good will may cause sympathy. Another important thing in communication is a sense of humor.
Usually, men and women consider that it's impossible to find a soul mate at the age of 40. In this regard, statistics show the fallacy of a widespread view. Dating in 40's may lead to the founding of a stable and loving family. Women at this conscious and perfect age want to feel not only passionate but romantic emotions. There are many places in a modern world, where you have a chance to meet the right person. Restaurants, cafes, theaters, parks and ordinary shops are all possible places where you can face such a fate.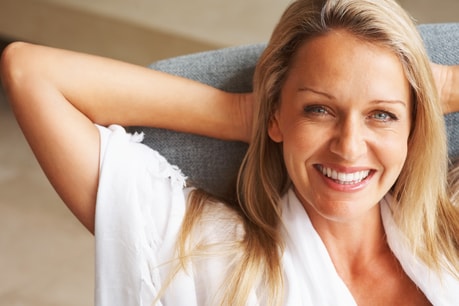 Modern achievements give a woman the opportunity to look young and pretty. A typical man will never guess the age of a well-groomed woman by her appearance. Only her language or actions can give her secret.
But, what you can do, if there is no time for a walk? The first idea that comes to the mind is senior dating sites. And this is a really great opportunity. Men are not always prejudiced to a senior online dating. Much depends on the level of intellectual development, an education, good manners, and the age of interlocutor, of course. Another important thing is a way of formulating letters. Template questions and answers are too predictable and can stress anyone out.
A lot of people look for a soulmate for many years. A friendly support is very important for them. For some people, it is easy to make friends, for others, it's a problem. If you want to find friends, a soul mate or just to improve your social skills, just pay attention to these pieces of advice:
1. Enjoy your lifetime
Positive emotions are the first step in creating the basis of love or friendship. If you start to have some fun out of life, it will be easier to find a person, who will share your point of view. It's hard to believe that a displeased and permanently complaining person will be appreciated by anybody. If you focus on an interesting hobby or activity, be sure, you will find like-minded people very soon.
2. Try yourself in a new activity
New passions may help you increase interests, an inspiration and knowledge. The variety of interests enhances the likelihood of the acquaintance with new people. You may practice in painting, visit cooking classes, design accessories or publish online diary about your everyday life. There are many opportunities today and you will definitely find something you love.
3. Expand your social circle
Communication also makes it possible to get acquainted with somebody, to share your views and to have a good time. That's why try to attend more arrangements. Even if you have a chance to go for a walk, don't miss it. A social circle can be based on the vital priorities and views. You don't know anything about a car racing or yoga, don't worry, this is yet another opportunity to find out something new.
4. Learn to be happy
The ability to be happy will help you go through life trails. The right state of mind is a half the success. It will be easier for you to set up the contact with other people. It depends only on you, to be happy or not. If you can't enjoy life yourself, nobody will do it for you. Remember, if you are confident in yourselves and know what you want, you will never lose a purpose in life and will always have not only friends but a real love.
Loneliness brings more harm than alcohol and smoking. If you strive to find a true love or a friendship, you will get it. Everybody knows it doesn't matter how old she is, a woman needs someone who makes her feel wanted and attractive. Don't listen to jealous people! Get acquainted, communicate and get committed! Just ignore your age and you will understand one simple thing. You are ready to restart living at any age, even at any moment. Remember, a woman is as young as she feels. Same goes for men!
There are no comments. Your can be the first