How to Date a Mature Ukrainian Woman
20.10.2020
Beauty is unaffected by the age of a woman. The rich inner world, elegance and sexual magnetism are only some features showing the difference between a middle-aged woman and a girl. Women shouldn't think about their age after 40 years. They are going through a blossom of their sexuality at this age. That's why the women of this age group are popular among young men. Mature women are like an expensive wine, the older they are, the more "heady" they become. Every experienced lady has this bewitching little detail that makes men lose their heads.
The soul of a middle-aged woman is full of understanding, tenderness, and care. At the same time, she looks beautiful. The wrinkles in the corners of the eyes are barely noticeable and don't make her worse. Then in reverse, it makes her more enigmatic and marvelous. The perception of borders women's identity have expanded and the understanding of changes in the modern world give a man an opportunity to make the right choice. This choice will be made by heart.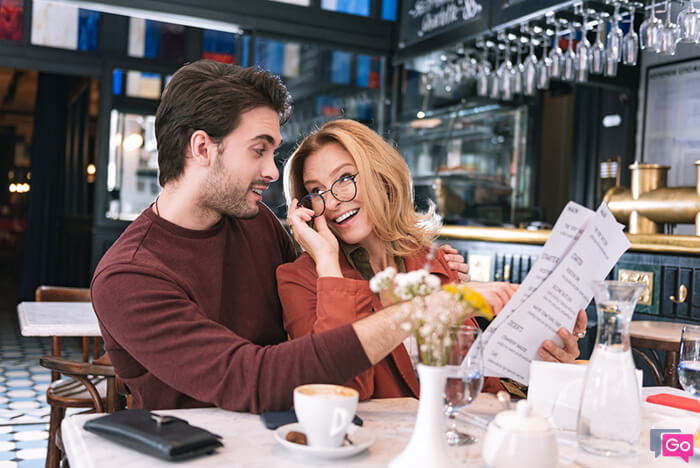 Trends have changed, before some preference was given to dating Ukrainian girls, today the views are not so clear. Beautiful young girls haven't lost their attractiveness, but modern men have an alternative variant – dating Ukrainian women, who have such features as loyalty, an acceptance, a stability and not rare a self-esteem. Being young is a great thing, but unfortunately, it is often defenseless. It hasn't a basis of experience that helps stand in the hour of need and break the fall.
Women dating in their 40s have its specificities
1. As a rule, she has already had an amorous and a family experience, but she is alone at this moment. A mature woman has already gone through the anger of the lost and has known the joys of love. She isn't afraid to give a lot, saving her balance and not wasting herself for nothing. This complete individuality has known all her advantages and disadvantages.
2. Only old stereotypes, misfortunes and templates may prevent senior dating. If you find a Ukrainian woman, be ready to understand her past resentments and regrets about the missed opportunities. Help her go beyond the limits of a psychological space, where the past is holding her back. First of all, she needs to leave the feeling of guilty and to realize unfulfilled hopes.
3. If you start dating in your 40s, try to open your heart for a new feeling and to "let go" people, who have brought you too many negative emotions. It is not so easy but there is the only way if you want to create a new happy relationship.
4. If you want to find a Ukrainian lady, who will support your life values and passions, you must be able to make her happy. Let her know, you are ready for relations. When a woman reaches 40 years, she is able to recognize her experience and know what kind of a person she needs next to her. That's why acquaintance at this age has its advantages. One of them is a fact, that most middle-aged people have an experience in a real relationship. This fact makes it possible to find a partner with defined qualities. The ability to create a cosy atmosphere at home and a sincere willingness to compromise are two decisive factors in choosing a life companion.
5. The self-esteem and communication skills will help you in dating. Everybody knows every person has its own personal space. When an extraneous person is placed in this space, their feelings and emotions are taken personally. If you get nervous, your partner will feel your attitude. Only a smile and a good will may cause sympathy. Another important thing in communication is a sense of humor.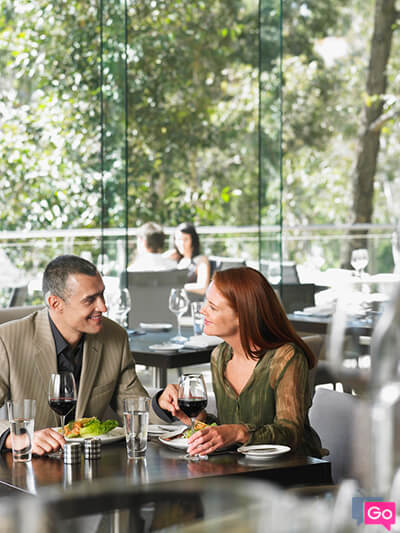 Usually, men and women consider that it's impossible to find a soul mate at the age of 40. In this regard, statistics show the fallacy of a widespread view. Dating in 40's may lead to the founding of a stable and loving family. Women at this conscious and perfect age want to feel not only passionate but romantic emotions. There are many places in a modern world, where you have a chance to meet the right person. Restaurants, cafes, theaters, parks and ordinary shops are all possible places where you can face such a fate.
Modern achievements give a woman the opportunity to look young and pretty. A typical man will never guess the age of a well-groomed woman by her appearance. Only her language or actions can give her secret.
But, what you can do, if there is no time for a walk? The first idea that comes to the mind is senior dating sites. And this is a really great opportunity. Men are not always prejudiced to a senior online dating. Much depends on the level of intellectual development, an education, good manners, and the age of interlocutor, of course. Another important thing is a way of formulating letters. Template questions and answers are too predictable and can stress anyone out.
A lot of people look for a soulmate for many years. A friendly support is very important for them. For some people, it is easy to make friends, for others, it's a problem. If you want to find friends, a soul mate or just to improve your social skills, just pay attention to these pieces of advice:
1. Enjoy your lifetime
Positive emotions are the first step in creating the basis of love or friendship. If you start to have some fun out of life, it will be easier to find a person, who will share your point of view. It's hard to believe that a displeased and permanently complaining person will be appreciated by anybody. If you focus on an interesting hobby or activity, be sure, you will find like-minded people very soon.
2. Try yourself in a new activity
New passions may help you increase interests, an inspiration and knowledge. The variety of interests enhances the likelihood of the acquaintance with new people. You may practice in painting, visit cooking classes, design accessories or publish online diary about your everyday life. There are many opportunities today and you will definitely find something you love.
3. Expand your social circle
Communication also makes it possible to get acquainted with somebody, to share your views and to have a good time. That's why try to attend more arrangements. Even if you have a chance to go for a walk, don't miss it. A social circle can be based on the vital priorities and views. You don't know anything about a car racing or yoga, don't worry, this is yet another opportunity to find out something new.
4. Learn to be happy
The ability to be happy will help you go through life trails. The right state of mind is a half the success. It will be easier for you to set up the contact with other people. It depends only on you, to be happy or not. If you can't enjoy life yourself, nobody will do it for you. Remember, if you are confident in yourselves and know what you want, you will never lose a purpose in life and will always have not only friends but a real love.
Loneliness brings more harm than alcohol and smoking. If you strive to find a true love or a friendship, you will get it. Everybody knows it doesn't matter how old she is, a woman needs someone who makes her feel wanted and attractive. Don't listen to jealous people! Get acquainted, communicate and get committed! Just ignore your age and you will understand one simple thing. You are ready to restart living at any age, even at any moment. Remember, a woman is as young as she feels. Same goes for men!
Dating an older woman: getting her attention
Several circumstances can lead you to be sentimentally attracted to a woman older than you: physical meeting, but also the opportunity to meet via a specialized site, not to mention men for whom older women represent a lasting fantasy. In short, out of taste or for the experience of the age difference, the motivations diverge. One thing is certain: couples consisting of a younger man and an older woman arenow much more common and admitted.
To hold her attention, make sure you check everything out. First, do not play, even unconsciously, with her maternal instinct. This is a mistake many younger men make. Women interested in a relationship with a younger man are not looking, contrary to a widely held cliché, to play surrogate moms or nannies. Be confident and ban childish behavior.
Age difference: how to approach an older woman?
During the seduction phase, talking about the age difference with the woman you covet is a double-edged sword. Many women may feel uncomfortable. This will especially be the case for those who had never previously dated younger men. Adapt your speech, throw a few hints and be very attentive to her reactions: your age difference is what rises the interest to your couple. It would be a shame if it was at the origin of an argument within your couple or a breakup.
The benefits of dating an older woman
Her experience: in the broad sense of the term. An older woman is some form of a jackpot. She has had other relationships before you, she knows how to lead a successful relationship. She is also more experienced in terms of sex.
Her hedonism: she wants to enjoy life. An older woman will not waste time to cope with her insecurities in bed or cleannes of her home. Many less experienced and self-confident girls can do this mistake because they are unsure about how to win your attention. She knows herself and how to appreciate the good times when they arise. You will take life easier and grow together when dating her.
Her assurance: an older woman has already built her existence. If she agrees to be seduced by a younger man, she is not afraid to show the rest of the world that she remains in control of her desires and her life. Take her example: take responsibility.
Her independence: unlike some younger women who would expect constant presence and attention from you, an older woman has her own life. She will spend time on her friends, her activities, and her passions. You can share a lot of these things with her but know that she will retain independence.
How to build an relationship that will last with an older woman
Beyond the simple experience, you feel good with her and want to continue this relationship. The most important rule to make your connection permanent: take an interest in her. Likewise, even if her past life intrigues, interests, or intimidates you, avoid constantly asking about her youth. Let her bring it up on her own most of the time.
Avoid behaviors that you might show towards a younger woman: excessive jealousy (calling her insistently to find out where and with whom she is) or accusations (if you don't like something she has done or said).
Whether seducing an older woman than you is a choice or the result of circumstances, there are a few rules you will need to observe to achieve your goals. But above all, you will have to learn to deal with the age difference while talking about it as little as possible. This is a challenge not necessarily easy to succeed, but if you tackle it, you will get many benefits.
Ralph
When my mom passed away 5 years ago, and first, dad refused to get back to the dating scene. However, he met a wonderful Ukrainian woman on a dating site I had registered him on.
16.07.2020 14:56
Huey Lugo
A woman older than her partner, even the most independent and free from prejudices, needs reassurance about her capacity for seduction. In this, do not make the mistake of complimenting her systematically on her physique and her sexy side. I made this mistake and made her think I do not care about her inner world.
03.12.2020 19:22
Liya Friedman
I am a woman who prefers younger men and I can advise you not to put your age difference at the center of the relationship. If your partner brings it up humorously, then laugh, but always wait for her to say it first. If you make an inappropriate joke, this can ruin everything.
03.12.2020 19:26