How to Date a Player and Can You Change Them for Serious Relationships
11.09.2020
All women understand that it is better not to start a relationship with players, but they still fall in love with their charm and ease. As a rule, such men behave very frivolously and don't seek to burden themselves with a serious relationship. But, of course, it is possible to become the main woman in the life of a player if you immediately understand that communication with him needs to be built according to a special scheme. So, what is the definition of a player in a relationship and how to spot him?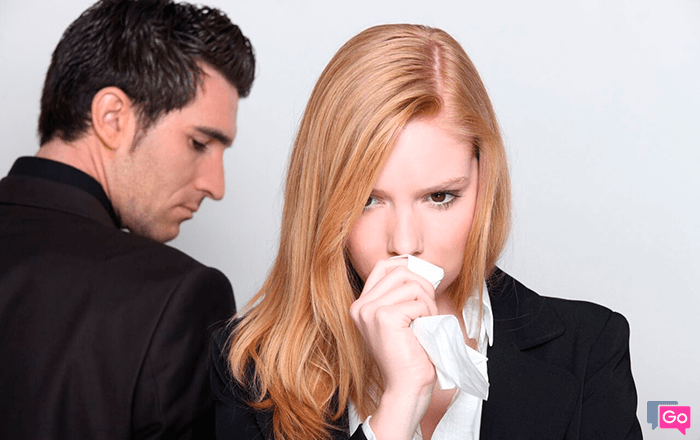 Definition of a player in a relationship
In fact, most women wouldn't want to see a player the hero of their relationships. It is understandable because no one wants to have dangerous ties with such a man. Many women have a bad experience. And almost each of them says that these attachment style relationships didn't bring them anything but disappointment. What is a player in dating? Such a person is considered unfaithful and you can't feel like one and only next to him.
What does player mean in a relationship? A player is the type of man who loves himself, not women. In a relationship with a player, a woman can't be sure of the future. Today his attention is only for you, and tomorrow the wind of change may blow, and it is not known what kind of beautiful competitor this wind will bring. In order to distinguish this lover of women from a reliable man, ladies need to show maximum observation.
How to spot a player during online dating
A girl starts chatting with a nice and pleasant man on the Internet. Of course, this raises her self-esteem and causes positive emotions. Is it possible to find out what goals the mysterious stranger pursues in online dating? Yes, and it is very simple. The following five signs indicate that a guy is a player:
1. He compliments you a lot
A man doesn't get tired of complimenting you. And you are unbearably pleased to read all this. But after all, he doesn't know you at all, you have never even met in real life! A player understands perfectly well that beautiful words have a flawless effect on girls. They lull the vigilance. In such a simple way,he makes naive ladies believe in high feelings. There is no doubt that these same words he says and writes to other girls.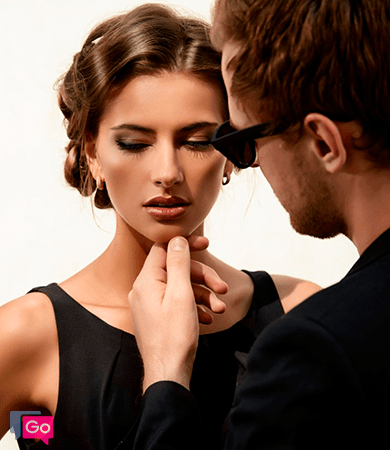 2. He needs only one thing
How to spot a player online dating? Well, if the man didn't text you in the daytime but wants to chat in the evening, then he likely needs one thing – to seduce you. If a man is interested in a girl as a person, it doesn't matter to him when to communicate. And such a man is ready to talk with you about everything while a player needs entertainment only. The player makes girls fall in love with him, and then, after he gets what he wants, he doesn't answer messages or just block them.
3. Your communication is empty chatter
It seems to you that this guy talks about himself in detail, asks a lot of questions. But if you look at your long correspondence again, you can understand that you are exchanging empty information. He found out how old you are and where you live, you discussed your job and salary, then moved on to everyday communication, jokes, and exchange of pleasantries. Such correspondence doesn't give anything to the mind or heart. You will never really get to know each other. But if a guy just wants to have fun, he doesn't need it.
4. He has hundreds of girls on his profile
Check out the list of his friends. Most people on social networks have both men and women in their friends in approximately equal numbers. But if a man's contact list mainly consists of beautiful ladies of different ages and professions living in different cities and countries, this is a bad sign. This means that he prefers to communicate with women with a clear purpose, and he easily succeeds. Such a concept as loyalty is absent in him.
5. He knows how to control women's feelings
Moreover, he touches upon the most problematic topics: relationships, ex-boyfriends, sexual preferences, etc. He is not interested in hearing about a woman's dog or nice shopping she had yesterday. A player needs real pain points for manipulation – he searches for them for a long time and persistently. But he himself avoids frank questions. When asked why he is lonely, in 90 cases out of 100, he will answer: "I can't find my one and only." Players know that a woman will like such an answer more than "I don't want to have a serious relationship, I love one-night stands".
Am I dating a player? Sure signs
Nobody wants to date or live with a player. It is difficult to change and not always easy to spot these men. But most women think that such behavior is the norm and don't understand that they are dating players. What are the other traits of a player in relationships?
1. He doesn't have a serious relationship for a long time
If a man is already matured, and he doesn't yet have a family, you should think about why this is happening. This is a wake-up call that can't be disregarded. The absence of a serious relationship with a woman is a bad sign. The player admires every beautiful woman. He wants to have a romantic relationship with a woman and bring her to bed. When sex has taken place, he finds a new lady. So, don't date a player if you spot this characteristic of him.
2. He is charming and charismatic
Most of the players are prominent and charming personalities. They have a handsome appearance, and are distinguished by confidence and sociability. Already in the first minutes of communication, he can easily talk and skillfully attract the girl's attention to himself. He seems self-confident, relaxed, and open to new relationships. It should be noted that he really falls in love with a woman at that moment. His eyes are shining. And the honeymoon period begins. But with further communication, subtle nuances appear, indicating that this ease of communication and romantic love is not backed up by anything serious.
3. He knows many women
If he gets to know women with incredible ease at work, on social networks, often have some kind of mysterious conversations on the phone, there is reason to think. Even if he explains this with working moments, his sociability, friendliness, and other excuses, you should know that this is one of the main signs of a player. It seems that these men want to embrace the immensity. They need diversity all the time. They choose and look for someone new, but still, it is not enough for them.
4. He manipulates you
Players are good psychologists by nature. They intuitively know how to properly communicate with women, what and when to say, and when to keep silent. They identify weak spots well, find what a woman likes, from which she will definitely melt, and they begin to behave according to her tastes. At the same time, such a man often demonstratively draws attention to other women, claiming that he is just a platonic connoisseur of beauty. If he flirts with other girls being in a relationship with you, this is one of the first signs of a player.
5. He has open views on love and marriage
Am I dating a player? Yes, if, for example, he doesn't want to introduce you to his family and friends, doesn't want to move it together, avoid your help, and so on, then this may mean that he doesn't want to be bound by a serious relationship and is afraid to limit his freedom. Moreover, such men often avoid talking about women's feelings, considering them inappropriate and boring.
How to date a player and should you?
If you fell in love with a man who dates a new woman every month, then we can only advise you to gain strength and patience. You will have to not only prove to him that you are the best choice for the role of his girlfriend but also regularly deal with his "female fans".
1. Observe distance
There is an inexplicable axiom: "The less a man shows love for a woman, the more she will appreciate him". This expression works the other way too. You shouldn't show the player your interest in him. Try not to let him get too close. Usually, such men have a lot of female attention and are accustomed to the fact that the potential girlfriend herself goes into his hands. Dating a player, try to be like a "snow queen". Such detachment will hit his self-esteem hard, and he will definitely make an effort to get your attention. However, don't overdo it. Excessive coldness will only scare off. So, look for a middle ground.
2. Don't rush things
You shouldn't rush into the whirlpool of passions on the very first date. When a man invites you to a restaurant, this doesn't mean that he wants to discuss the latest concert of the local philharmonic society with you. He makes some effort to get you into bed. Take your time to give him what he wants. As soon as he achieves his goal, interest in you will begin to disappear. So, psychologists advise women to wait a little with sex, and before that, spend your efforts on building trusting relationships.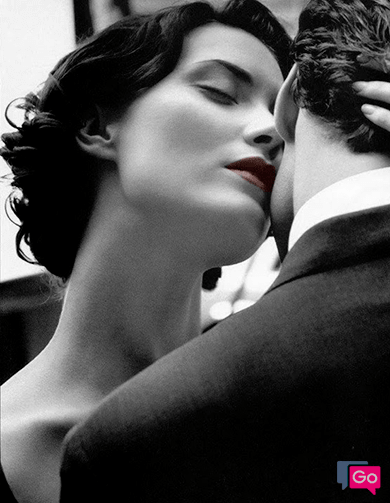 3. Pique his interest
How to get a player to commit to a relationship? All information about yourself should be presented to the player in portions. Think about what will interest him? It is necessary to carefully focus attention on this, but it has to be done carefully so that the man understands that he and you have a lot in common. But he must understand it himself. And only after he himself comes to this, the guy will begin to show interest. After that, just keep in touch but there should be a lack of you. He should want to talk to you more often.
4. Stay attractive
How to date a player? Well, your appearance should attract him. However, it is important to maintain a balance – the girl should be sexy and mystical at the same time. When looking at a woman, a man should want to hug and protect her. Therefore, you should emphasize the appearance of tenderness and defenselessness. Dresses that will slightly open the neck, chest, and shoulders, soft but bulky sweaters, long skirts with a slit, complemented by shoes with heels – this is what will become the basis to amaze a man with your appearance.
5. Find the right approach
When a woman stays firmly on her feet and is confident in her future, men subtly notice this and show great respect. Unobtrusive women are loved much more than annoying ladies. Players make serious decisions long enough. So, in this case, don't push and just wait when a man makes an important decision.
Can you get a player to commit to a relationship?
It is possible to change a player, but it will cost you an enormous amount of time and effort. Try to understand that it will be just impossible to enjoy a relationship at first and not to worry that he will find another woman. As a rule, arrogance, professional play, and manipulation hide psychological trauma resulting from improper upbringing, difficult family relationships, and other life circumstances. If during the period of communication, you can identify the cause of this behavior and try to eliminate it, then the result may be positive.
Bryan Woo
Now, I want an article about player women))) everyone blames men for being cruel and disrespectful to female feelings, but what about ladies themselves? I met too many player women to claim that this article is not objective at all! Everything that is described here can match some girls' nature!
04.11.2020 11:56
Sonya
I would not recommend getting romantically involved with players at all. You need to be aware that this is not for long. You have to know where you are going, their characteristics can be identified immediately or after a few days after communication. It is simply impossible to change such men / women to fit your needs.
04.11.2020 11:57