5 Tips for Creating an Attractive Online Dating Profile
05.06.2023
How to make a dating profile? There are many reasons why it can be difficult for a person to find love. Many have busy schedules, work from home, and rarely meet new people, or maybe they just don't know how to easily start a conversation and get to know each other. Fortunately, the Internet exists.
According to statistics, fifteen percent of adults use or have ever used dating services. And the number is only growing! More and more people prefer online dating in order to start a long relationship. If you are also interested in such a prospect, you should start by making a dating profile. Here are some points that you should consider when doing this.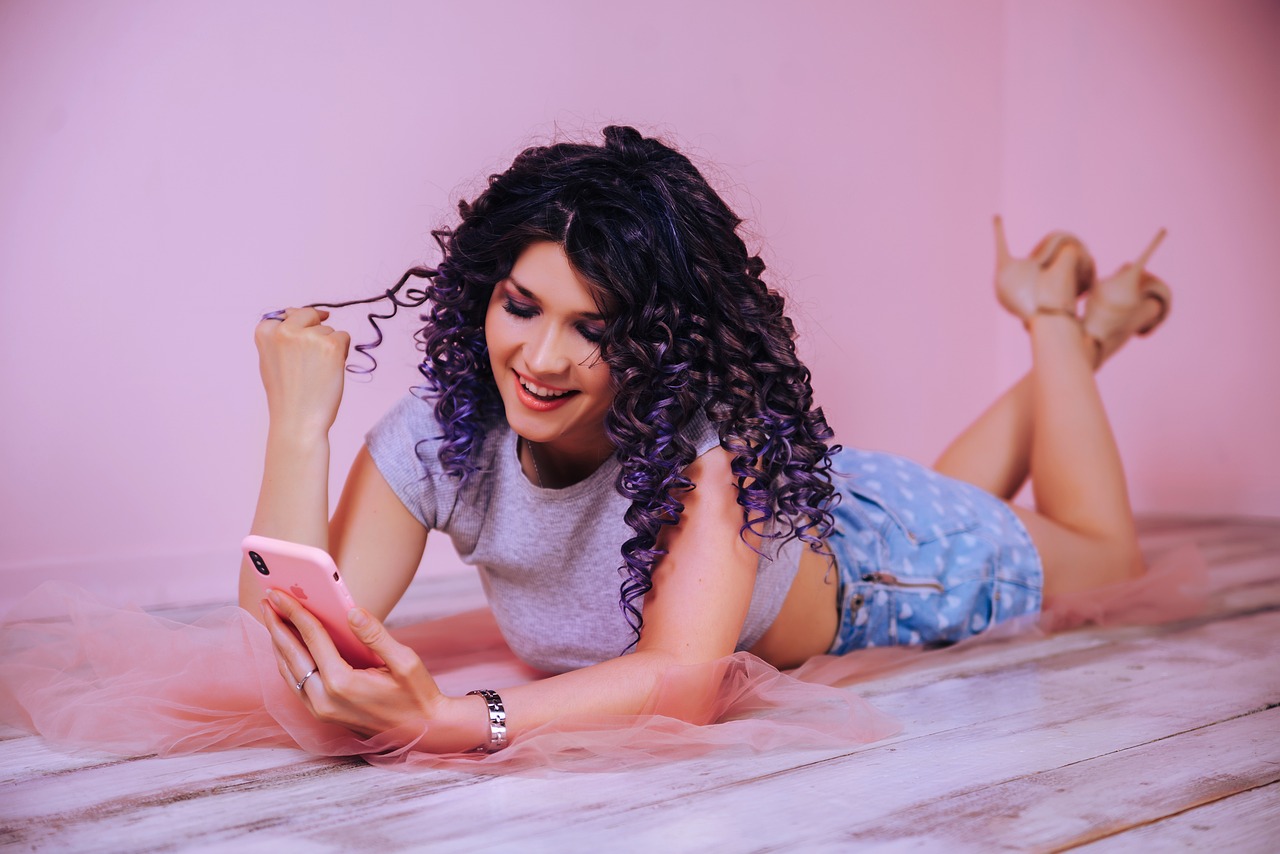 Dating online profile tips
A photo is worth a thousand words. It may seem cliché, but by adding a photo to your profile, you can tell a lot about yourself to potential partners. The first photo should be as recent as possible, and you should like it. It should appear in the most presentable form. You should also demonstrate your personality, lifestyle, and interests. For example, if you like hiking, add a photo of you climbing a mountain. If you like to go to the beach, party, read good books, show it in photos. Once you have managed to convey your personality, you can add photos of yourself with loved ones, but you should avoid photos where you are with a man who could be your partner - photos with male friends or relatives about your age will not work. This can alienate potential partners. You can also use online dating profile help.

Know what you are looking for. Someone approaches online dating seriously, and someone - does not so much; In any case, it is worth realizing your own expectations. Profile tips for online dating. Looking for love? Want to try it and see? All this must be taken into account when compiling your profile. It is essential to be honest not only with yourself but also with other people. Those who are looking for relationships "in an easy format" are often embarrassed to admit it, as if it makes them bad people. Not at all! It is absolutely normal if you are not ready for more right now. You have to be honest, even if others are lying. Be the best version of yourself.

Choose the right service. There are many dating sites and programs today, and not all of them are the same. Some set a fast pace (like Tinder, where everything is decided by the rapid scrolling of pages), while others allow women to choose whom they want to communicate with. Therefore, you should first take a closer look: read the reviews, and listen to the reviews and recommendations of friends. And after you choose a site, you can use profile help for online dating.

Pay attention to the choice of photos. The first impression is really important, especially when someone looks at your photo and is ready to scroll further. Therefore, a lot depends on which photo you put the main one. Let it be a close-up portrait, preferably in natural light. Do not choose a photo in sunglasses; no one will be interested in a person who cannot be looked in the eyes. Also, do not put a photo in a cap or hat, and do not hide behind anything. If you are a cheerful person, show it. That is what others want. Choose a photo that seems attractive to the type of person you are looking for. What makes a good dating profile? Not bad if you add a few other diverse ones to the main photo. Be guided not so much by your own opinion as by the opinion of friends. What photo of you do they consider successful, even if you don't like it? Perhaps you are laughing at it or looking with interest somewhere outside the lens - in a word, you are behaving at ease. Pictures like this make people feel like you really are. They show that you are a real person, not an identikit.

An autobiography is your best friend. Who you are, what kind of test you are - all these people will learn from your own words. In addition, the autobiography usually becomes a springboard for the first comments or questions - that is, it helps to start a conversation. Take the time to share what you love and what is important to you. Your profile is like a resume but for your personal life. Consider what should be included and what should not. In three paragraphs, you should at least roughly describe what your favorite activities are, what inspires you, and perhaps, tell a little about your life experience. If you like to joke, joke - believe me, if someone does not understand you, this person will not laugh at your joke in real life either. At the same time, don't try to be a joker when you really aren't. Don't be afraid to embellish the truth a little. This is common to all profiles, without exception, to a greater or lesser extent. People always show a "photoshopped" version of themselves. However, don't say anything that you can't explain later. For example, do not lie about your height - it will be very uncomfortable when it comes time to meet new acquaintances in life.

First words. After you have figured out how to create a good dating profile, you need to think about how to correspond. So, the program has selected a potential pair for you. Where to start a conversation? First of all, don't send only "smiley"; it's a bit suspicious. Don't touch the topic of sex. Don't go into a long monologue about yourself. Refer to the profile of this person - there is sure to be a topic for conversation. For example, if the person loves to cook, write: "Hi! I see you love to cook. What's your signature dish?" Remember that you are talking to a real person. Ask an open and not too personal question. This sets the tone for a normal, unobtrusive, pleasant conversation. Always write the first line in person - don't copy. The first message is your presentation of yourself. Your job is to please. So think about what you write. Read the other person's profile carefully before starting a conversation.
Setting up a dating profile
Creating a dating profile that will attract the attention of girls or guys requires some effort. With little-known strategies, you can make online dating work for you. Let's look at some of these tactics.
Learn more about how to create a dating profile. Talk about what you're looking for in a relationship so you can attract the perfect match for you.
Ask a question in the "About Me" section to make your profile engaging. This way, you will immediately start the conversation when you send the first message.
You can use quotes on your profile, especially those related to your interests or hobbies. You can always make pop culture references that are sure to pique other people's interests and spark conversation. Do not list adjectives that describe you or your hobbies. Tell a story that reveals your personality.
Beware of grammatical errors, as they annoy many. Show that you are emotionally open instead of focusing on your attractiveness. Research shows that most people are looking for an emotional connection when looking at someone's profile. To show you can be the perfect couple, use a few strategic words in your "about yourself" section, such as "romance, love, connection, chemistry, relationship, and couple goals." Still in doubt and wondering how to create an attractive dating profile for a man? Use some of these words and see the results for yourself!
You can start with friendship on the GoDateNow website, and who knows, maybe this is where you will find a friend who will later become your partner. In the Girls online gallery section, you can look for friends with whom you can have a good time or just chat. Learn more about love and how to find it at Our Dating Blog.
There are no comments. Your can be the first