How to Know It's Time to End Your Relationship
27.01.2016
Most men, being influenced by their emotions, can't assess the state of their relationships objectively. No matter how comfortable you feel with a person, your romance may end out of the blue. It's extremely important to be aware of the first signs signaling your relationship has expired.
Before you take any measures you need to be sure that you don't confuse the end of your relationship with its transition stage. Infatuation you both feel at the beginning of your romance will partially wear off and you find yourself in the period called "a pit". All couples go through this stage. Most of them start thinking their relationship has no future and decide to look for a new partner. Those couples who find the strength to overcome this transition stage move on to a new footing. Thus, you should understand whether you're experiencing a temporary crisis or it's time to break up. The following clues developed by GoDateNow.com will help you make the right decision. Here are the signs indicating your relations are doomed.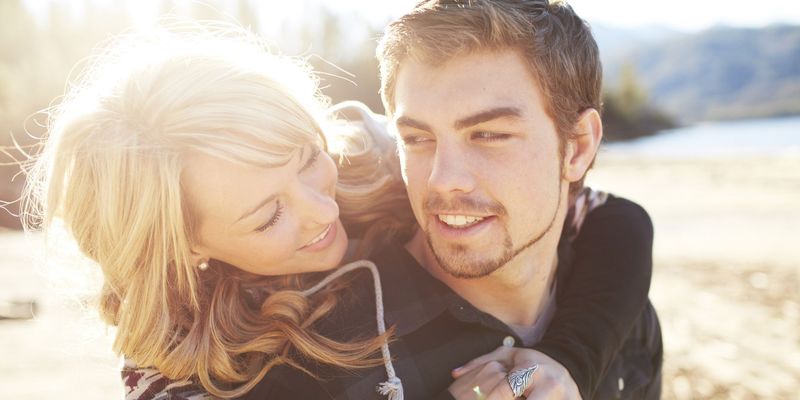 Routine replaced your thrilling dates
You might object to it as the feelings fade away sooner or later. And you'll have a point. However, if a relationship is real, then the feelings will transform into new ones: passion and lust will be replaced by love and care.
If you realize that being together doesn't make you happy anymore, this indicates the beginning of the end. If there is no passion between you but seeing each other still brings you satisfaction, it can't be the reason to break up; probably, you've got into that "pit".
Partners don't respect each other anymore
At the beginning of a relationship, partners were respectful and nice to each other but now even a tiny disagreement leads to a fall-out. They raise their voices and express their disrespect in other ways. You should never let your partner be rude with you. The same is expected from you. Lack of respect can be not only a sign of the forthcoming break-up but also be a direct cause of it.
Some partners often carry too far and justify their actions thinking that their beloved ones will forgive everything. In practice, disrespectful behavior can't be totally excused. It strings up each of the partners and makes each of them think it can happen again.
There are no common interests
You used to watch the films and even football matches together and now even going to your favorite place can't make both of you happy and you prefer spending time with your own friends or alone. The fact that you don't take part in each other's life and don't share common interests anymore may be indicative of extinction of your relationship. If you clearly see that, then take courage and initiate a break-up. It will be better for both of you.
You are not motivated to change for the better
If your partner constantly encourages you one way or another, your relationship will last long. But if you no longer have the incentive to accomplish your goals (which your better half used to give you before), you should think the things over. Probably, your partner is not as valuable as she has been before.
This indication is not as crucial as lack of respect. However, the relationships without motivation won't be long-lasting since the desire to achieve something in order to be a good match for your partner proves that you highly value her. Mutual appreciation strengthens your relationship.
You don't want to sacrifice
Being together means giving your time to your partner and giving up a part of your life to them. But when one of the partners becomes less valued by the other, sacrifices become few and far between. Eventually, no one is willing to make concessions even in minor things. Sacrifices are inevitable in all relationships except for those with no strings attached.
Philip
If partners love each other, they can easily deal with routine. But if there is no respect in the couple but constant quarrels and tantrums, then it's definitely better to break up.
16.07.2020 14:37