How To Overcome Dating Anxiety?
16.05.2023
How to be in a relationship with someone with anxiety? A person with high-functioning anxiety may appear quite successful and content with life. However, behind perfectionism and the desire to control everything, sometimes there is deep insecurity, constant dissatisfaction with yourself, and anxiety about whether you are doing everything right. Anxiety affects not only the person who is prone to it but also those around him.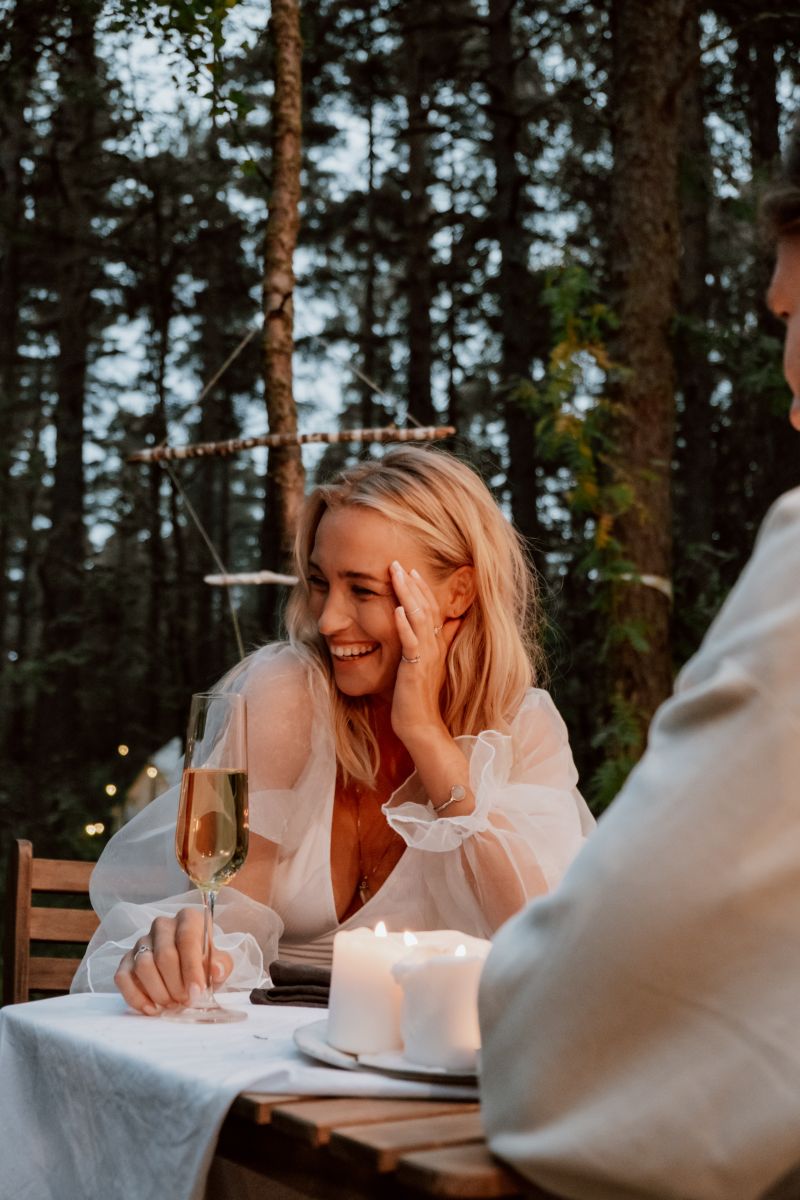 How to date someone with anxiety?
Remember that he did not choose this state. The first thing to remember is that a person with anxiety almost always becomes a victim of their anxiety. Such people are perfectionists, demanding of others, suffering from panic attacks and insomnia, and constantly torturing themselves and others - and most often, this is an unconscious state. A person doesn't think, "I'm angry and upset about being late for work because I have anxiety." In his mind, being late almost ruins his career. Dating with anxiety, as with other mental disorders, can develop during life if a person lives under constant stress; sometimes, a genetic predisposition plays a role here. It is important to understand that during an anxiety attack, it is difficult for a partner to control their reactions. While it's not an excuse for offensive or dangerous behavior, treating anxiety as a disease can help you better understand the person's condition.

Ask how you can help him. To make both of you feel more comfortable in a relationship, create conditions for an open dialogue about his problem and about problems in general. Men often find it harder to share their experiences because of toxic societal stereotypes about masculinity. If your partner knows that he is not being judged for any feelings, then he will be able to trust you. Ask what you can do to help him cope with anxiety now and in the future. Everyone experiences this state differently: it is important for someone that others are not indifferent and show maximum participation, while others want to be alone with their emotions.

Ask him to make a list of anxiety triggers. How to date with anxiety? Perhaps, before he himself did not think about what specific situations provoked anxiety in him, then it will be useful for both of you. Anything can be a trigger, but surely a guy can spot patterns: he is worried about uncertainty, having to communicate with strangers, hates being late, or is very worried about what they will think of him. The very fact that you ask about it will show your concern and concern for his condition.

Learn more about anxiety disorders by dating people with anxiety. Knowing how your partner is feeling is essential, but understanding how anxiety works, in general, is also helpful. The tendency to worry can tell a lot about a person. Educate yourself together on effective ways to cope with an anxiety attack, respond to stress, and take care of your mental health. This will help you better understand your partner, and he will feel that he is able to control his emotions.

Boost his confidence. An anxious partner is often insecure about himself and those around him. Don't deny his problem, but try to emphasize the qualities you love in a guy. Remind him what strengths he has and why he is worthy of care and does not have to be perfect at all. Such support can be good support for a guy in moments when he is overcome by uncertainty, self-criticism, and fear of not living up to someone's expectations.

Suggest psychotherapy. When a guy's anxiety is seriously impacting his quality of life, it's worth seeking professional help. Find several specialists and invite your partner to choose whom to go to and try at least one session. If the guy categorically refuses to go to a psychotherapist alone, offer couples therapy. Either way, his anxiety affects your relationship, too, so talking to a therapist, finding healthy strategies, and discussing problems will benefit both of you.

Be patient. Anxiety is treatable and manageable, but it doesn't happen right away. You will have to show all the patience that you are capable of if you want to date a girl with anxiety. The partner will need your active attention and participation. You can't just write off all his objections and experiences to anxiety; it's important for both of you to learn to separate reality from emotions without devaluing his feelings.
Dating when you have anxiety
If you're single and looking for love, you're probably familiar with common dating anxieties. Fear of a date is absolutely normal, and the question "how to behave on a first date" pops up in the head of even the most self-confident person every now and then. But if you have a panic or other anxiety disorder, it can be difficult to get over your anxiety.
In order to date a woman with anxiety, you need to change these thought patterns. But before you begin to deal with the fear of dating, you need to understand its nature:
Dating with anxiety disorder can also be caused by fear of embarrassment. You are afraid to approach a person because you do not know how to approach him. Perhaps you are worried that you will say something inappropriate and alienate the interlocutor. Or are you worried that your excitement will be visible to the naked eye? You can overcome this fear by reducing the panic reaction of your body. Practice slow, controlled breathing. This technique helps you collect your thoughts and slow down your heartbeat. As soon as you stop panicking, topics for conversation will immediately appear.

Fear of being rejected. Rejection is always unpleasant, and its consequences affect the emotional state for a very long time. This fear prevents you from approaching the person you like. It generates negative thoughts about how others will view you and evaluate your behavior. You are afraid of being the center of attention, which makes you worry about everyone rejecting you and making fun of you. Strengthen your self-esteem to conquer this fear.
Sign up for GoDateNow to find your perfect partner even if you don't have time for dates. Our Dating Blog will tell you how you can start a pen pal relationship and how this relationship can grow into setting dating and love. In the Girls online gallery you can see photos of girls who dream of finding their soul mate.
There are no comments. Your can be the first