How to plan a romantic getaway
14.04.2023
How to plan a romantic weekend away? If you are planning a romantic weekend with your loved one, then this can be your most wonderful trip, but with careful preparation. Yes, for a joint trip to give only the most pleasant impressions, it is better to prepare in advance for a romantic adventure.
How to plan a romantic getaway?
Choose the right time. In order to go together to meet new experiences, it is not necessary to take a full-fledged vacation. A weekend or 3-4 days off is enough. But make sure that the trip does not fall on major holidays. Firstly, at this time, there will surely be many tourists, and you will not be able to wander calmly through the streets of ancient towns or admire beautiful temples and museums. Secondly, there are holidays that many people are used to spending with their families - for example, Christmas and New Year. A romantic weekend should belong only to you.

Explore the selected country. Let's be honest; not every country takes the selfie stick craze as easily and favorably as the US or European countries. Yes, and the most civilized and advanced countries may have their own unwritten laws and rules for tourists. Therefore, it is highly advisable to search for data about the place where you are going on a romantic trip. In addition, you need to clearly understand what a romantic getaway is. If you happen to travel to a country where white T-shirts are illegal, do not wear light-colored clothing. It also does not hurt to study the local rules of greeting and conversation, characteristic gestures, and even curses (just in case).

Use proven booking services. Planning a romantic trip is very responsible. It is better to use trusted online booking services to find accommodation for the duration of the trip. Unpleasant surprises during a romantic trip - what could be worse? Large services operating all over the world and having representative offices in different countries offer not only thousands of housing rental options but also ensure the security of the transaction. And as a bonus, there are promotions and special offers, seasonal discounts, and prize draws.

Take only the things you need with you. What to bring on a romantic weekend getaway? A romantic weekend with your loved one involves long walks and visits to various sights and cafes, and it is unlikely that you want to do all this with a huge bag in your hands. Pack only the essentials for your trip so that everything fits in your hand luggage. Then you won't have to deal with luggage at the airport, look for left-luggage offices and worry about the value of things left in the room. A great option is a comfortable and roomy urban backpack. It will fit a change of clothes, and personal hygiene items, and a camera with a tablet.

Set aside time for personal needs. Yes, spending time together, in a new country, among beautiful landscapes and places, is very exciting and gives impetus to relationships. But remember - always leave a couple of hours of personal time. People are all different and walking around the city, someone wants to relax in the room, and someone decides to look into the shops they like. There is nothing wrong with that; you are not at all obliged to follow each other as if tied. In addition, a little loneliness is just what you need during a romantic trip full of events and impressions.

Don't get carried away with planning. Of course, preliminary preparation for the trip will not hurt, and you can figure out a rough plan of action and daily routine. But if you planned to go to the Louvre on Tuesday and you did not succeed, do not be nervous and upset - you need to be flexible. And do not waste your nerves on haste, frustration over failures, and the pursuit of tourist temptations. And also, leave room for mini-adventures because it's so great to turn the corner and go on a journey through an unfamiliar city. Not along a common tourist route but along unexplored streets that can turn out to be even more fascinating and mysterious.

Photograph. When planning a romantic getaway weekend, don't forget to take a photo camera with you. Do not forget to take pictures for memory, these impressions will not be erased in memory soon, but bright pictures will help revive memories. Thanks to modern technology, it is not difficult to take a joint photo against the backdrop of a beautiful view.

Get out of your comfort zone. When planning a romantic getaway, don't forget to spice things up and spice things up if you decide to leave your comfort zone. Of course, this must be done wisely. If some person in a dark alley offers you strange pills under the guise of an energy drink, don't tempt fate. But seriously, stepping out of your comfort zone and doing things that are out of the ordinary is great. Try new foods and drinks, buy unexpected things, learn to dance, and you can even dare to do something atypical, like bungee jumping off a bridge while trying out rope jumping. These are interesting options for things to do on a romantic weekend away.

Leave time for sensual romance. This is a prerequisite for all relationships - whether traveling or home. You should always leave space and time for the two of you. During the trip, we all get a lot of new impressions and sensations, so it's time to add new touches to our bed games. Try local aphrodisiacs and get the most out of each other. In addition, the new environment, the effect of a change of scenery, and elements of surprise will warm up the love interest and make the relationship more vivid and memorable.

Keep traveling. Even if you have a romantic getaway on a budget, still enjoy each other. Having been on a romantic trip once, you should not stop there. Don't make your one-time trip to France or Spain a one-time event and the most exciting adventure in the last 10 years. Keep planning your trips, learn about new countries, save money, and dare to dream.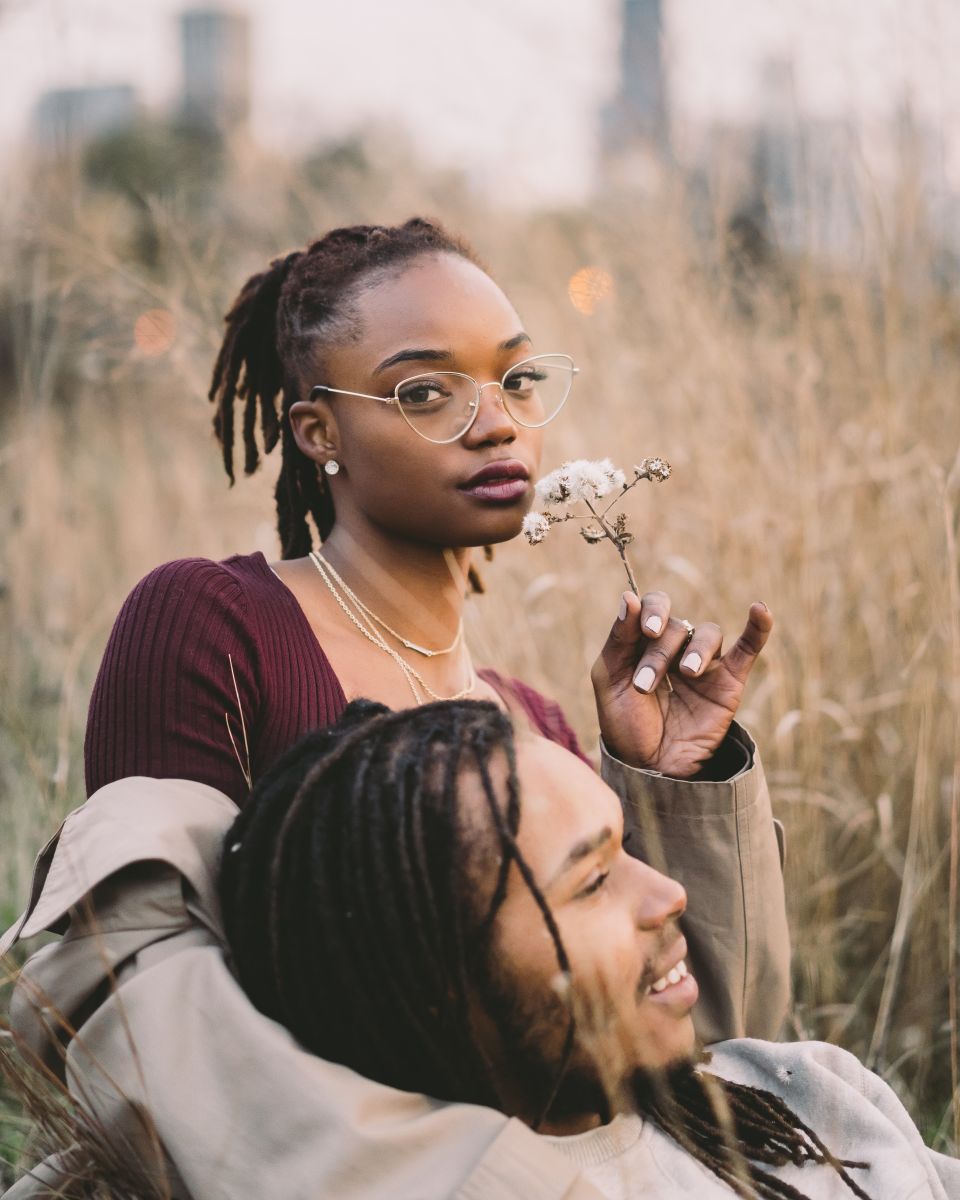 In what cases will a joint vacation benefit everyone?
Plan a getaway for two might not be that difficult. One of the most important advantages of joint rest is the absence of loneliness. Since there is always a person nearby with whom you can share emotions and discuss impressions. This plus will be realistic in two cases:
A mutual desire to be together.

The same interests and ideas as the rest.
The first case, as a rule, is more characteristic of newly formed pairs. For them, every joint minute is valuable. They are still in euphoria, and they do not need anyone else. For them, the ideal pastime is somewhere on the "wild" beach on the seashore.
Also, the desire for solitude often arises in long-established couples who have a frantic pace of life, work, children, parents, and life. Because of this, they practically cannot be alone with each other. A romantic trip for two is a way out for them. For such couples, it is not particularly important where to go on a romantic vacation. In this case, disputes over the choice of a place of recreation, entertainment, and excursions are unlikely. Even planning brings special joy to both. While finding a person with similar goals for a vacation can be difficult.
When is a separate holiday better?
When resting alone, couples are most afraid of cheating in the second half. There is no denying that holiday romances happen. But this does not happen if there is love, respect, mutual understanding, and trust in the family. And this should be kept in mind when planning a romantic weekend away.
Separately, it is recommended to rest in the following situations:
Over the years, a load of problems has appeared in the pair. Solitude will charge both with optimism, relieve stress and make it possible to get bored.

Partners have different interests and ideas about the rest. This happens when the spouse prefers a quiet rest near the warm waves, and the spouse is mobile in the mountains or the forests.
Things to do on a romantic getaway?
Start your holiday early. This is a wonderful and thoughtful anniversary surprise for your boyfriend, especially if he has to get up early for work. The night before the big day, prepare a mouth-watering breakfast in advance - such as pastries or fruit with champagne. Then on your special day, get up early and go out together to watch the sunrise. However, if you don't like starting the day very early, you can try spending the day in bed.

Spend time together relaxing and taking time to really talk to each other; just enjoy each other's company for a change. In addition, you can treat your boyfriend to a special breakfast in bed, pamper him and let him sleep. If you have an anniversary present for him, you can put it under your pillow.

Enjoy each other's company while taking a romantic shower together. What to do on a romantic weekend getaway? Sometimes you don't need to invent anything; just spending time together is enough. You can take a romantic bath together (optionally by candlelight). Use luxurious bubble baths and wonderfully scented body washes, and enjoy a glass of champagne or wine while relaxing together in warm water. Feel sensual whichever way you choose, whether it's just washing each other's hair, rubbing shower gel on their back, or something more physical.

Turn your home into a do-it-yourself massage parlor. You can arrange romantic weekend vacations right at home. Your bedroom is the perfect place for a DIY massage parlor. All you have to do is light scented candles, dim the lights, turn on relaxing music, and reach for luxurious massage oils to give your boyfriend a sensual and relaxing spa experience in the comfort of your own home.
Sign up for GoDateNow if you still don't have a match. Even if you have a busy life and don't have time for dates, dating sites are the perfect option. You can meet girls in Girls online gallery. In addition, if you want to learn more about love and relationships, then read Our Dating Blog.
There are no comments. Your can be the first