How to Talk to Russian Girls
14.10.2015
Let's face it, Russian girls are different from Western girls. They have different interests, view of life, attitude to family life and career development. Otherwise speaking, they have different ambitions and goals. Thus, if you think about dating a Russian beauty, you need to understand this difference, and you also need to know how talk to her.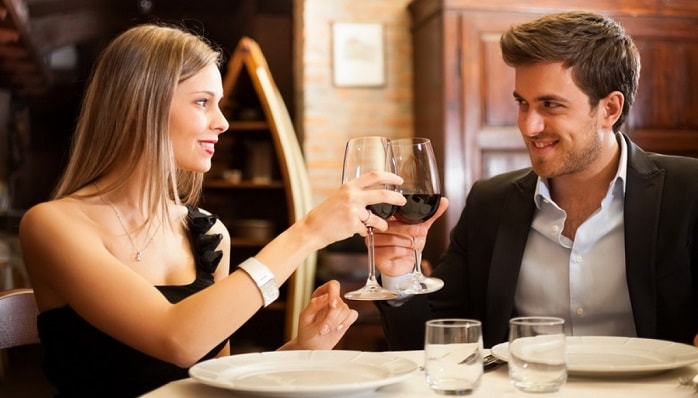 Listed below are a few practical recommendations on how to talk to Russian girls.
Russian Girls are Open for New Acquaintances
If you happen to visit Russia, the easiest way to start a conversation with a native girl is to ask directions or recommendations on what sights or restaurants to visit. Russian women are very friendly and are always ready to support anyone who needs their help. To continue the conversation you can ask a girl what does she do (i.e. whether she works or studies). Do not be afraid to ask her to become your city guide and if she agrees do not forget to take her telephone number. Most girls are always eager to show foreigners around their native city, so do not hesitate making the first step.
Russian Girls Will Not Think You are Nuts
Unlike American or Western European girls, Russian ladies will never think you are nuts, even if you look somewhat strange or talk about things that are a taboo for most western ladies. They dream of a healthy relationship, taking care of the house, kids and husband, and therefore wouldn't be surprising if you start talking about lvoe on your third or second date. So, if you feel that you are falling in love, do not be afraid to tell your romantic interest about your feelings.
Be Romantic
Russian women are very romantic, so if you want to impress your Russian date, be romantic and talk romantically. You can talk about romantic literature or movies, about romantic adventures and deeds. You will also make a great impression on a Russian girl if you learn a few love phrases in Russian and use them when talking to your love interest. A romantic phrase, describing your deep feelings, your attitude towards a girl or her beauty that begets wonder and admiration will definitely make any girl feel in the seventh heaven. The same phrase said in Russian with your "cute" foreign accent is bound to take a girl out of the water.
Be Confident and Never Lose Courage
Russian women love confident men, who have specific life goals and know what exactly they want to get from their relationships. Otherwise saying if you are shy or if you lack confidence, your odds of winning a heart of a Russian beauty are slight. Once you meet a girl you like, never lose courage and do not think she is too good for you, as this is the first step to failure. Finding a twin soul in Russia is a lot easier than in other European countries, as Slavic girls are very amorous and are always open for love. At the same time, they are very faithful to their partners and make perfect life partners.
Russian Girls Talk and Western Girls Chat
Unlike a great majority of Western girls, who chat about everything and anything without even trying to convey any specific meaning, Russian girls talk about important things that worry them at the moment.
To make a long story short, it is necessary to say that Russian girls are very family-oriented and are ready to sacrifice a lot to build strong relationships. If you have serious intentions do not be afraid to talk about serious things with your Russian date. You may rest assured that she will appreciate your sincerity.
Roy
Well, most Russian women are amazing interlocutors, and I adore to communicate with them since I feel that they are interested in talks and my personality. They are gorgeous.
16.07.2020 14:31