How to Make a Lasting Impression on a First Date
19.06.2023
How to make a good first date impression? Most men wonder how to impress a girl to succeed on the first date.
First of all, you should avoid elementary mistakes that can easily spoil all your efforts.
Let's first make a small digression and consider some scenarios. So, if you look good, your career is on the rise, and at the same time optimistic, interesting, and witty, most likely, you are also picky in choosing a potential life partner, and therefore you will invite girls that many men like on dates. The competition is especially high in the age group from 20 to 30 years. For example, on dating sites, such girls receive about 100 dating offers during the first hour of registration. Therefore, despite all your advantages, you still have to work hard to get a good impression on the first date.
Fortunately, there is good news as well. Most of your opponents don't know how to impress, so they miss out on a good chance from the start. The girl is likely tired of online dating, harassment on the street, or lazy and sloppy guys, and therefore she dreams of finally meeting a normal guy without obvious flaws.
Therefore, all you need to do to make your first date and first impression perfect and you can get a girl is to resist lazy and narcissistic rivals. Well, to help you, below is a list of fatal mistakes that most often lead to disqualification on a first date. They should be avoided at the beginning of each acquaintance and at each subsequent meeting or date.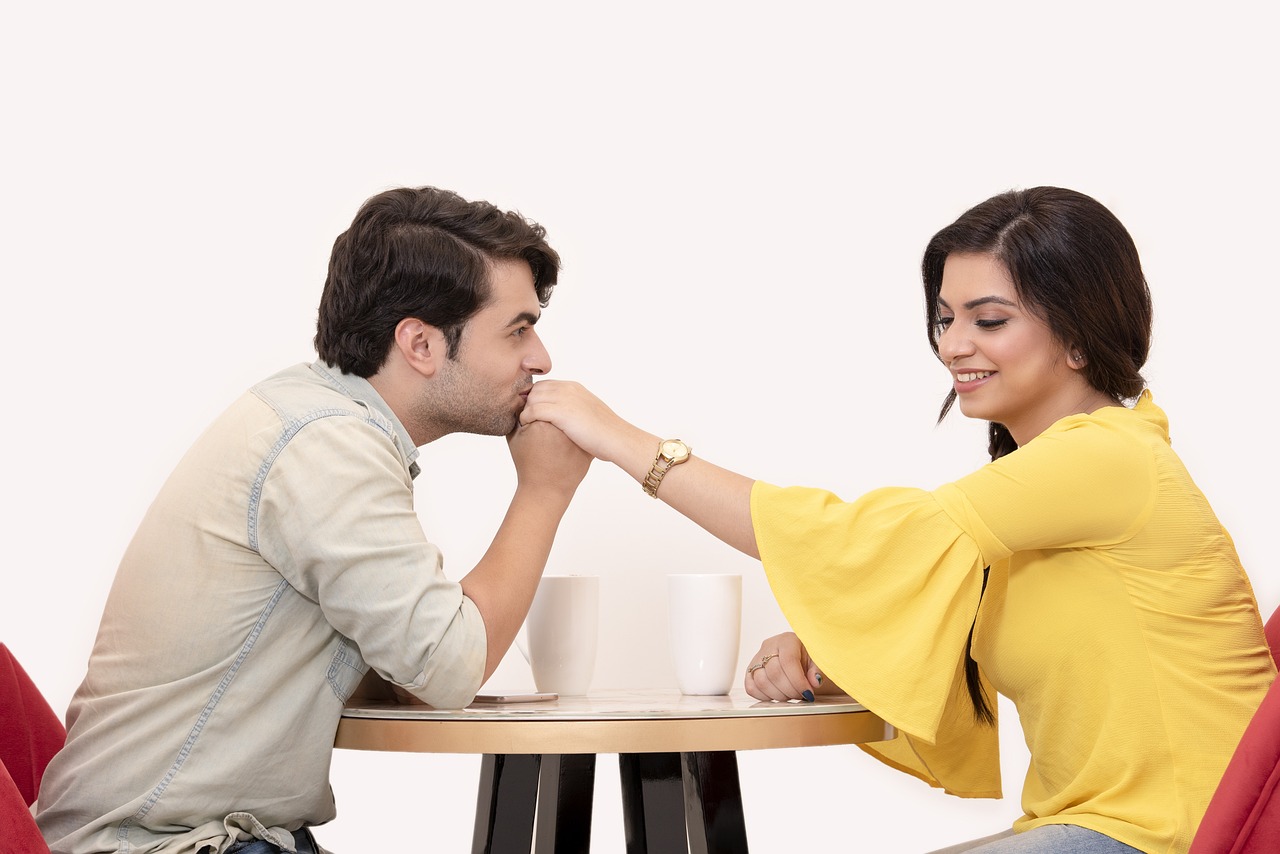 Ways to make a good first impression on a date
Don't be late. If a charming girl agrees to go on a date with you, do not be late for a meeting, even for 10 minutes. It's best to arrive a little early to secure a table and make reservations. And when she appears, she will see you calm and relaxed, which will definitely make a good impression on her.

Do not wear casual or sportswear. Don't even try to show up to a meeting in worn-out sneakers, a tight T-shirt, and a baseball cap. To impress a girl, first of all, try to look like a real man, not a crazy teenager. Wear smart shoes, a collared shirt, and pressed trousers. It's also a good idea to take a shower before going out. Some men choose the metrosexual style, but in this case, it is worth remembering that it can cause some discomfort for the girl. It is unlikely that she will like that the man looks more well-groomed than herself.

Do not be distracted. It is best to turn off the sound on the phone during the meeting because if you are constantly distracted by checking messages or calls, there will be no other chance for a first impression on a date. Try to give your companion all your attention! A pleasant and relaxed conversation is the basis of a successful meeting, do not forget about it.

Choice of location. The first date doesn't have to be at the most expensive restaurant in your city. If you're on a budget, remember that creativity and generosity matter. Choose a location that you can afford, but pay attention to a number of nuances. So, you can make an appointment at a cafe or bar, but make sure there are snacks there so that the girl does not sit hungry! Always pay the bill in full on the first date, even if the girl offers to split it.

Take your time. Every girl has the right to be respected, so show that you are primarily interested in her personality and not her beautiful appearance. But do not be afraid of tactile contact. You can lightly touch her shoulder or arm if the girl feels comfortable or even flirting when getting up from the table. Thus, after the first date impression, you can also check her reaction to your touch. But do not rush things, immediately moving on to hugs or kisses. Most guys misinterpret non-verbal cues. Remember that all passion and feelings are born in the imagination, which takes time. If you create suitable conditions on the first date, the girl herself will tell you that you can move on to closer communication.

Don't be too carefree. You are probably familiar with the portrait of a typical bachelor: spoiled, believing that the world revolves around him. Any woman will consider it lucky to draw his attention to herself. Such subjects write to girls at ten o'clock in the evening with an offer to take a walk or are so absorbed in themselves that they are waiting for an initiative from a woman. If you like a girl, call her a day or two after the first meeting and tell her you had a great time and would like to meet again. This behavior will increase your chances of making a good impression on a first date.
Avoid the above mistakes, thanks to which you will become the guy who stands out from the others. Also, always try to be a calm, organized, unusual, and creative person. However, remember that not everything depends on you. No matter how hard you try, there will always be a girl who will not like you.
Topics to avoid on a first date
About your former relationship. Listing or counting exes is terrible. But there is an even more unpleasant feature - to talk about former partners in a negative way. Some people even test their potential partners with a question about past relationships - this is a bright marker. If you were asked a direct question, it would be enough to say that the relationship is over, and you appreciate the past tense and respect your ex but move on.

About his mother in a negative way. Even if she gave him the funniest tie in the world and called him a hundred times a night, perhaps your partner is suffering from this overprotection, or perhaps his mother is seriously ill. While we do not know all this, we maintain strict neutrality.
If you want to find a soul mate or just new friends, register on GoDateNow. Here you can find like-minded people with whom you will be interested in communicating, and perhaps even you will find the perfect partner. In the section Girls online gallery, you will see photos of girls who are happy to chat and get to know each other. To learn more about online dating, distance love, and winning a partner, read Our Dating Blog.
There are no comments. Your can be the first