Pros and Cons of Dating a Ukrainian Girl
17.01.2017
Sooner or later every man realizes that he feels somewhat lonesome and eventually comes up with a decision to build a family and settle down. From this moment he starts looking for a potential partner with whom he could spend the rest of his life. Some men try to stick to women from their own culture, which is perfectly understandable and natural as they share common traditions, beliefs, and mentality. However, there is also a considerable amount of men who are willing to discover and experience new lifestyles, so they usually get drawn to the women from other countries.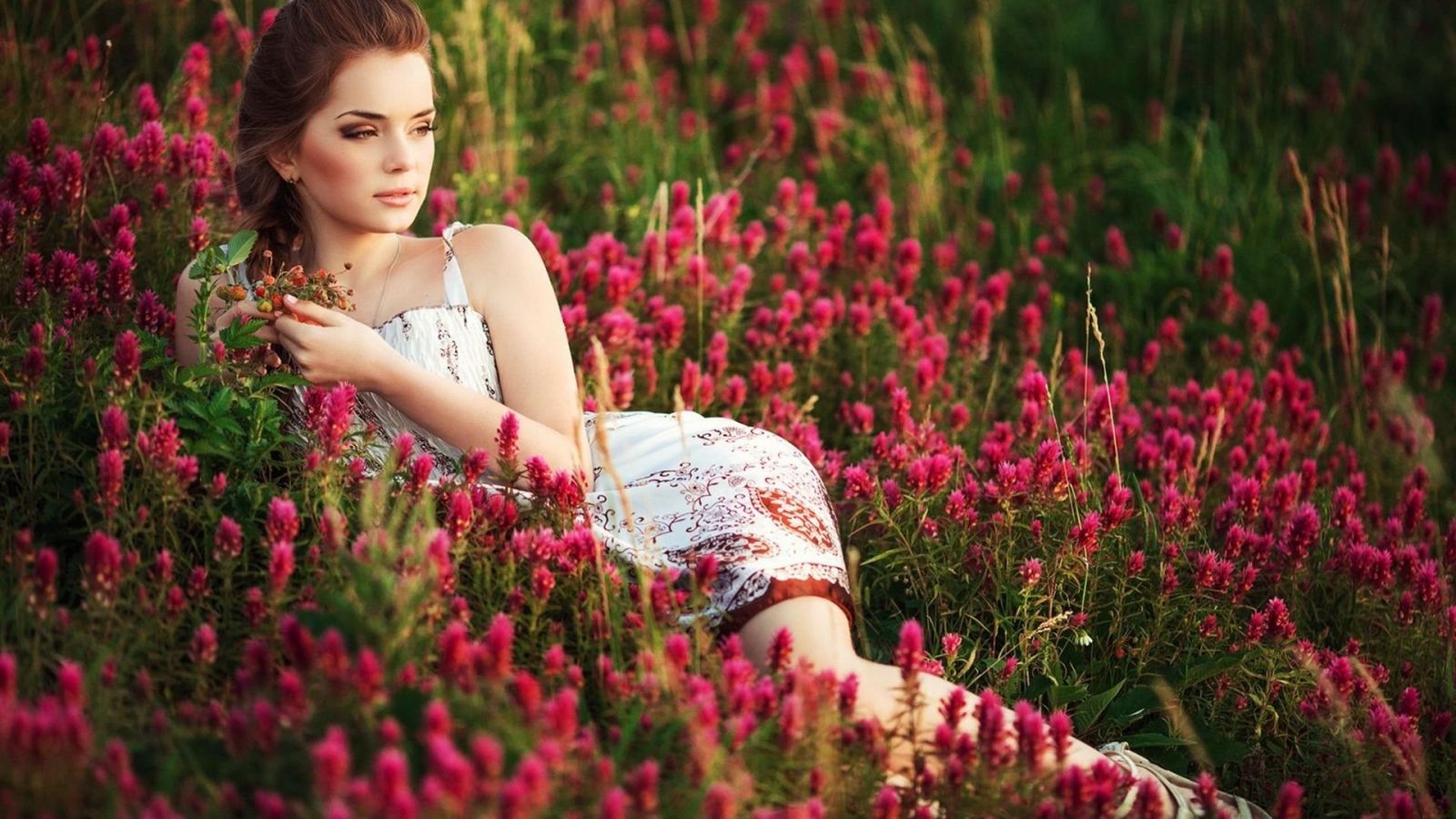 Speaking about multicultural partnerships, there have been established a certain tendency for dating Ukrainian women. Indeed, many American and Western European men are magically attracted to their beauty, kind heart, and family-oriented nature. Nevertheless, relationships with Ukrainian girls have their own peculiarities which you should be aware of in case you plan on wooing one of them. For that purpose, we are going to discuss the pros and cons of dating a Ukrainian girl.
Let's consider some obvious advantages:
Ukrainian girls are believed to be beautiful. They spend plenty of time looking after themselves: going to the gym, applying makeup, getting their hair done, and dressing up. That's why you can be assured that she will look 100% gorgeous even if you go to the forest to pick up mushrooms. Of course, everything depends on your taste. But if you start searching for a Ukrainian girl on dating sites there certainly will be one that would match your ideas of beauty and attractiveness.
You will never get hungry. Ukrainian cuisine has been formed during many centuries and is considered the most diverse and the richest by right. Apart from that, it is extremely delicious and nutritious. Almost each Ukrainian girl can boast outstanding cooking and baking skills which are thoroughly passed from mother to daughter. So don't get surprised if she spends quite some time in the kitchen creating her culinary masterpieces. Dating a Ukrainian girl, you will forget what any hungers are about!
Ukrainian girls are family-oriented. This feature is a distinguishing characteristic of Slavic women. Due to their traditional upbringing, Ukrainian girls are taught to seek fulfillment as a life partner and a mother from an early age. Unlike women from eastern cultures, Ukrainians often leave their jobs in order to be stay-at-home moms, take care of kids and a house, while their husbands are the providers and breadwinners. Needless to say, that she will make your house the coziest and the warmest place in the world.
She can be both a loving partner and your best friend. Before starting a serious relationship, Ukrainian girls try to maintain a close friendship, so they can trust you their thoughts and feelings. Besides, they are very frank and sincere and are always ready to listen to you and give a useful piece of advice. Ukrainian woman will always stay by your side and will never let you down.
You will get a chance to discover a new culture. You will get a chance to discover a new culture. Ukrainian people stick to their customs and traditions, which penetrate in their daily lives. Therefore, many Ukrainian girls are fond of cooking national dishes, gathering folklore paintings, as well as creating ethnic decorations and clothes. Due to the fact that Ukrainians put their family above all, you are likely to be involved in every celebration, whether it is a national holiday or a birthday of some distant relative. Dating a Ukrainian lady is like diving into the ocean of new information and possibilities.
They know how to have fun. Ukrainian girls possess a great sense of humor and embrace every opportunity for a good time. Be ready to spend your weekends actively, going horse-riding, hiking, dancing or even planting some vegetables in your backyard. Being extremely outgoing, Ukrainian girls love to host guests and pay visits back. In other words - you will never get bored!
They are modest and undemanding. Ukrainian women don't need to live in a palace, ride a limousine and drink Dom Perignon in order to be happy. In fact, she will find it extremely fortunate to live in a small cozy house, surrounded by love, care, and comfort.
Making a long story short, Ukrainian girls are always open for serious relationships and can become devoted life partners and mothers if treated in a good manner. However, every medal has two sides and what sounds simple in the beginning can lead to off-putting troubles afterwards. Here some issues which you might come across when dating a Ukrainian girl:
Language barrier. A considerable part of Ukrainian girls speaks English, especially those who live in big cities. Nevertheless, a wide majority of ladies don't even know a word. Therefore, you might experience a real problem with understanding during your dates. The only possible way out consists of being patient and trying to understand what every word means.
Cultural barrier. On the one hand, spending time with your Ukrainian lady presents a great opportunity to find out a lot of interesting things and facts about Ukrainian people, their customs, traditions, history or art. On the other hand, you may feel somewhat confused or even shocked due to the cultural differences. If some things are going to look familiar, other will seem rather ridiculous, illogical or even strange.
Excessive emotionality. Ukrainian girls are very emotional and sensitive. They often overreact to some insignificant troubles, expressing their feelings in rather demonstrative ways, which can be really unpleasant in public places or in a close friends' circle.
These are just a couple of hints for the riddle called "Ukrainian mysterious soul". In order to find out all the answers you have to start dating one of them. We hope that the information we provided you with will be helpful on your way to discovering a beloved Ukrainian sweetheart. Dating a Ukrainian woman can become your lucky ticket to the world of love and happy family life. So don't hesitate to text one of those willing beauties!
Aaron
Let's say honestly – every man would be happy to date a beautiful hot girl who can cook delicious dishes and become a loving partner who doesn't mind creating a normal family.
16.07.2020 14:48