Taurus Men in Relationships: A Guide to Understanding, Dating, and Loving a Taurus Man
30.06.2023
How to understand a Taurus man? Men born under the sign of Taurus know how to take care of themselves. They care about their appearance but demand the same from their partner: she must attract outwardly. Otherwise, there will be no business.
Last but not least, this is due to the fact that the zodiac sign Taurus is patronized by the planet Venus.
The sign of the zodiac belongs to the element of Earth. Therefore, Taurus is a real gift for homebody women. Taurus men are calm and conservative in relationships. Usually, these are decent family men who value homeliness and comfort.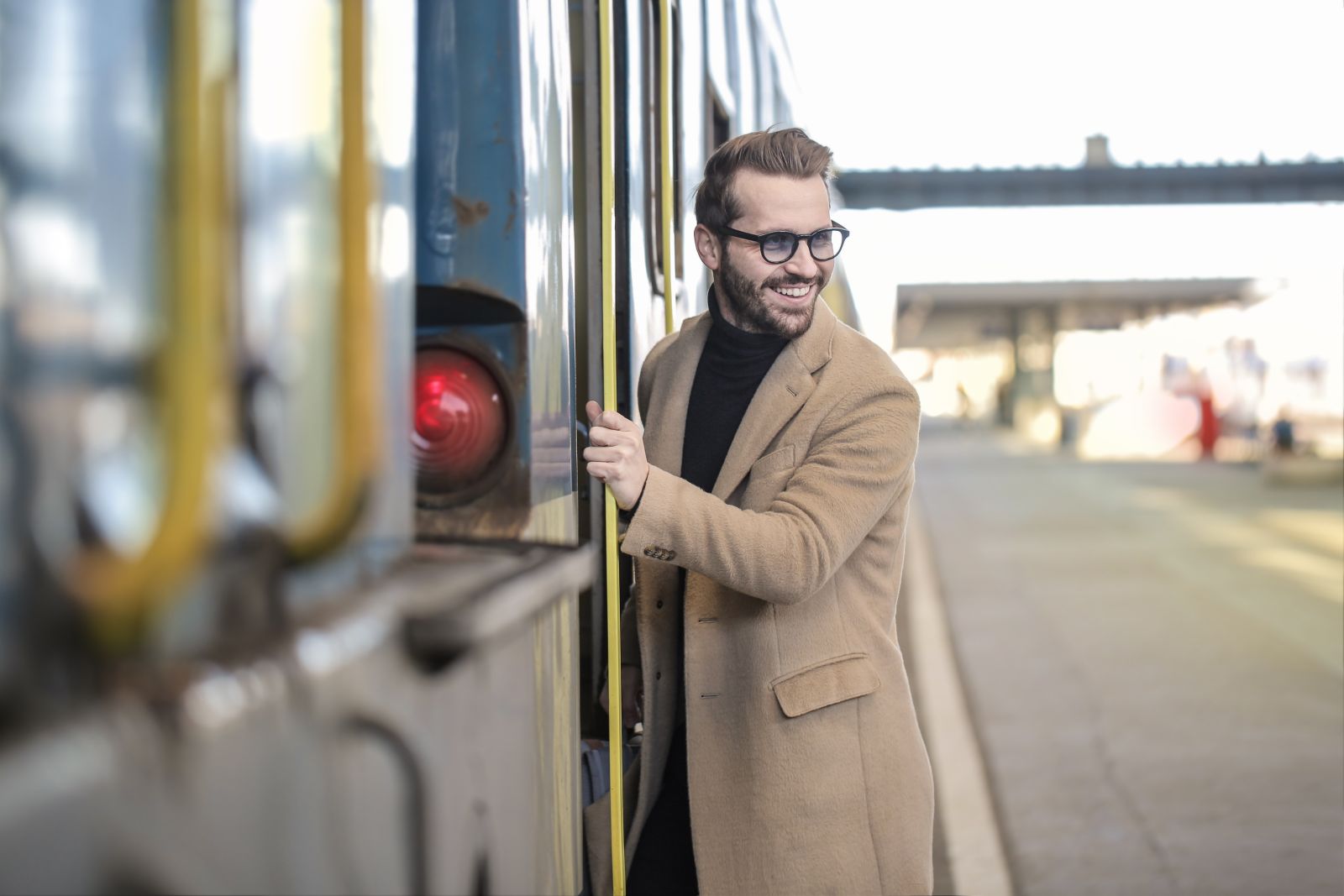 Tips for dating a Taurus man
Be prepared for the fact that you have to carefully monitor your appearance. Taurus loves well-groomed women who do not save on cosmetic procedures.
Success in the sexual aspect is almost half the battle if you want to win the heart of this man. Passion binds him to his partner more than representatives of any other sign of the zodiac.
In order for the relationship to last for a long time, you should never lie in communication with a Taurus guy: having undermined his trust, you can return it with great difficulty. Also, try to discuss financial issues less; Taurus men are annoyed by such conversations.
Characteristics of a Taurus man
You will have to be patient in bed: these men love long foreplay and often give the initiative to a woman. But this happens exactly as long as he has not studied you sufficiently. And then get ready for long marathons. He can - and wants - to have sex for many days in a row. For him, this is normal.
A Taurus man in love is attentive to his partner and always considers her needs. Just give him time to figure out what you really want.
The key erogenous zones of Taurus are all one continuous erogenous zone. Sensually, these gentlemen love most when they touch their necks and behind their ears. Kisses on the back can actually drive them crazy.
The neck is one of the most sensitive areas for men born under the sign of Taurus. Moreover, you can caress his neck outside the bedroom: even a simple touch on the neck, as if by chance, when you straighten the collar of his shirt before work, can also bring you closer.
The essence of the zodiac sign reflects their endurance: they can do a lot for a long time, and usually until old age.
In their caresses, Taurus is not that very refined, but this is compensated by the utmost sincerity. They are open to new experiences, not averse to having fun with role-playing games. However, they do not accept outright debauchery.
When a Taurus man likes you
He is thorough in his choice. Chooses for a long time. This is a leisurely sign, and this pace of life is reflected in everything he does. But if he has already chosen you, you can be calm: this is for a long time.
Taurus men in relationships value stability and do not like to change their decisions. Change is not easy for them. Therefore, they have practically no means of betrayal - the price is too high, and they will not exchange home comfort for fleeting intrigues.
Before you go on a first date with a Taurus man, you need to know that he wants to see a caring, well-groomed, sexy woman as his life partner. It is essential for him that you are always there. At the same time, he is quite jealous and will not tolerate even a hint of male competition next to him. Emancipation in bed and domesticity will also be a big plus if you want to start a relationship with him.
Be prepared for the fact that Taurus will try to protect you from the misfortunes of the outside world. So it can be difficult for freedom-loving natures with a tough temper next to them.
Signs a Taurus man likes you
You may think that he beats around the bush. However, this is not Libra, who always doubts his choice and puts off the most important decisions for later. Taurus is different; he tries to analyze his feelings to understand what drives him and what he feels towards you.
How do male calves fall in love? He will conquer your heart carefully, probing your tastes and desires. Most likely, you will not even notice this "probing." And when you notice - it will be too late. These are romantic natures; they charm no worse than the same Libra - both signs are under the tutelage of the planet Venus. At the same time, Taurus skillfully know how to soften any corners; they literally exude an aura of calmness and solidity.
You will feel his love as long as you are with him. And he must be given his due: he will do everything to make you feel behind him like behind a stone wall.
Early stages of dating a Taurus man
The Taurus man in love is romantic and knows how to care. This is one of the most romantic "boyfriends" among all the zodiac signs. Get ready for expensive gifts from him.
However, to be convinced of the authenticity of his feelings, you will need time. Taurus makes decisions slowly, considering them from all sides. Half measures are not about him: he wants to give himself to the chosen one completely and completely. Be prepared for the fact that he will demand the same from you. Give him time to figure out if you have feelings for him. Don't rush him.
Does a Taurus man want more dates? Talking about being bored before the date is even over? Planning your next meeting? Congratulations, he's in love with you.
Taurus, disappointed in love, can become cynical and distant. Winning the trust of this person again is always difficult. If some "windy" signs of the zodiac, once burned, continue to flutter without worries from one partner to another until they find the perfect one, then our guy is not like that: his feelings are deep and solid, and he changes his mind with great difficulty.
How to date a Taurus man?
In amorous matters, these men are specific and realistic. Do not be surprised if before a date he wants to find out all the details: where will you go, what are your further plans for the evening.
Be prepared for the fact that on the first date, we will talk about sexual intimacy. And not just go - the Taurus man will insist on it. But this is just the case when you should not rush; otherwise, Taurus's interest in you will quickly cool down.
Too active, too talkative women will not suit him - he quickly gets tired of them. On the other hand, he may become bored with the same phlegms as himself. The truth, as always, is somewhere in the middle.
The main thing in living with a Taurus man is not to rush. Pushes and some additional stimulation only annoy him. He falls in love gradually, plunging headlong into the relationship. If everything goes well, then over time, you will become the meaning of his whole life.
You may see a certain stinginess in his approach to money. However, this man does not have selfish motives: it is simply important for him that you also know how to earn money and stand firmly on your feet. A woman who respects money and knows how to earn it earns only respect from Taurus.
Remember one more important thing: Taurus is the tactile sign of the zodiac. He needs to touch you and look into your eyes. Try not to take it as an invasion of your personal space; it's just that he deepens his affection for you.
Marriage and the Taurus Man
dating taurus man, even if this is only your first meeting, he may well consider you as a potential candidate for married life. The fact is that deep down, he dreams of a strong family union. And he looks at each partner as a future wife: he analyzes her behavior, trying to understand whether she suits him. The Taurus man will penetrate into the depths of your soul. It is vital for him to know that you are interested in him and not in his financial prospects.
His family is a real fortress for him. The ideal picture of Taurus's family life is a picture in which even the thought of divorce causes a stupor. Moreover, if a woman earns well, for him, it will only be a plus.
Family and marriage in the Taurus man attitude is a sign of maturity and maturity. Do not be surprised if, after marriage with you, he tells about this to everyone he meets and crosses. So he asserts his own status and proves to himself his solidity. Venus, patronizing this zodiac sign, is driven by his secret thoughts: Taurus wants to find the One, the ideal one. And when he finds it, as many people as possible should know about it.
What does a Taurus man love?
In a life partner, these earthly guys most value thriftiness and practicality.
If life brought you together with a representative of this zodiac sign, he would most likely prefer his own plot to life in an apartment building. The house should be no more than one floor high. Again, his comfort is directly related to how firmly he is able to stand on his feet, to "ground himself."
At home, he appreciates comfort and luxury. But this luxury is not for the sake of luxury: he believes that it is better to buy one good thing and it will last for many years than to regularly spend money on mediocrity. Ideally, the things he bought can be passed from father to son, and deep down, he dreams that one day he will give his son or even grandson something dear to his heart, for example, a watch.
A monotonous, monotonous lifestyle is the key to his peace of mind. If you intend to enter into a relationship with a Taurus or marry him, you must also be prepared for this. He lives according to the schedule and acts according to the plan.
Sign up for GoDateNow to find your perfect partner. Here you can start chatting with different people, and when you are ready, you can make a date. This way, you can save time and not necessarily go on dates with people who are not suitable for you. Meet a girl in the Girls online gallery. And in Our Dating Blog, you can learn more about online dating and communication, as well as how you can build healthy relationships even at a distance.
There are no comments. Your can be the first