The Best Surprise Ideas to Make Your Boyfriend's Day Extraordinary
06.07.2023
What are nice surprises for a boyfriend? Surprises are a great way to show you care and love for your boyfriend. The possibilities for creating unforgettable moments are full of endless ideas, and it all depends on your interests, preferences, and the characteristics of your attitude. Here is some simple inspirational surprise for him ideas to help you.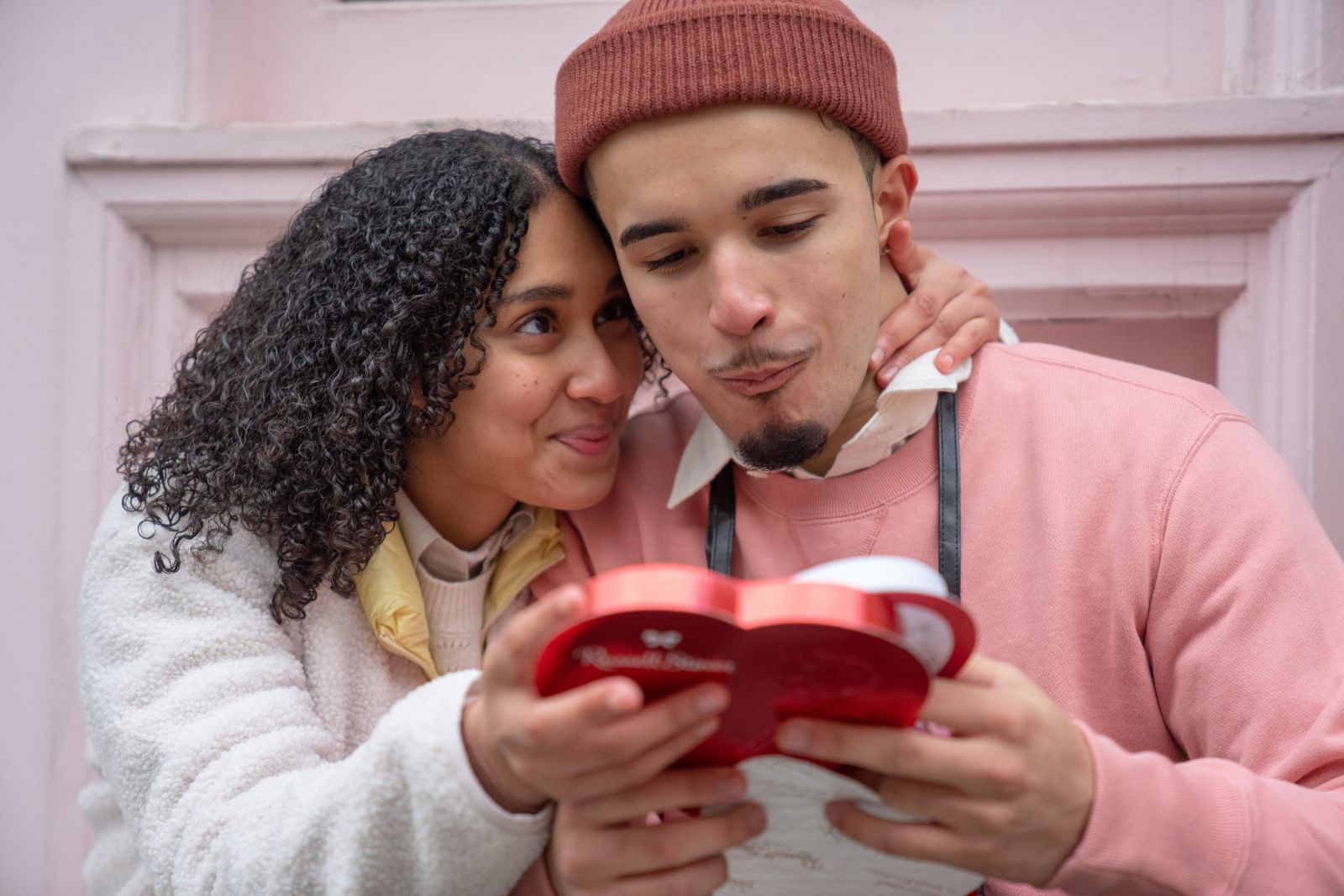 Fun surprises for boyfriend
Hike to nature. If your sweetheart loves outdoor activities and nature, a romantic picnic in the fresh air is a great idea. Prepare his favorite food, take a blanket, and go to a remote and picturesque place. It will be a great opportunity to spend time together and enjoy nature.

An exciting adventure. If your sweetheart loves adrenaline and unforgettable sensations, then surprise ideas for him will be appropriate. Maybe it's skydiving, driving a racing car, or flying in a helicopter. Choose what will suit his interests and character.

Culinary experience. If your lover is into gastronomy or is interested in cooking, you can arrange a cooking class for him to cook his favorite dish. You can invite a professional chef or take a cooking course together. This is not only a pleasant pastime but also an opportunity to learn something new together.

Surprise for boyfriend idea personalized gift. Make your gift special and unique by adding an element of personalization. It could be his name or initials on an item he particularly likes or using photos and memories to create a collage or photo book that captures your most important and happiest moments together.

Romantic evening. The ideal option would be to arrange a romantic evening for your sweetheart. Consider cooking his favorite meal, or book a table at a restaurant he loves. Decorate the table with candles, creating an atmosphere of subdued light and pleasant music. This evening will be filled with romance and tenderness, and your sweetheart will be pleasantly surprised.

A sports day is a good surprise for a boyfriend. If your lover is into sports, arrange a sports day for him. You can arrange a trip to see his favorite team's football or hockey game or organize a joint training session with a professional coach. This will allow you to spend time together and support his passion for sports.

Concert or show. If your boyfriend enjoys music or theater, consider inviting him to a concert of his favorite band or a play at his preferred theater. Not only will this be a delightful surprise, but it will also provide an opportunity for both of you to share a musical or theatrical experience together.

Give time. Sometimes the most valuable gift you can give is your time and attention. A wonderful surprise for your sweetheart will be to devote a full day to him. You can plan his favorite activities, cook his favorite meals together, watch movies, or play his favorite video game. Become his real companion and create a day filled with his desires and interests.

Photoshoot. Organize a photo shoot for him, where he will be the main character. These are cute surprises for a boyfriend that he will definitely like. You can choose the theme of the photo shoot that will suit his interests or just make beautiful portraits. It will be a pleasant surprise that will capture your attitude and create unforgettable memories.

Surprise room. Prepare his room for his return from work or a trip. Decorate it with balloons, message hangers, candles, and soft pillows. In this atmosphere, he will immediately feel your love and care.

Relaxation day. Organize a day of relaxation and self-care for him. Book a spa or create a spa experience at home. Give him an aromatic bath, give him a massage, or set up a cozy nook to read his favorite book. This surprise will help him relax and take care of himself.

Nice surprise at work. Surprise him by sending a small gift or a bouquet of flowers to his workplace. This will not only please him but also show your support and attention even on the most ordinary day.

Concert or sporting event. For an unforgettable experience, consider attending a concert or sporting event with your sweetheart. If he has a favorite band or team, you can please him with tickets to their concert or game. Plan ahead and purchase your tickets early to give him a special surprise.

Love message. Write him a special and touching letter expressing your feelings and gratitude for his presence in your life. Give him this letter along with little surprises like sweets or his favorite book.

Journey into the past. Create a nostalgic atmosphere for your lover by organizing an evening dedicated to his childhood or youth, and it will be the best surprise for your boyfriend. Playback his favorite movies, games, or music from the time. This will help him to plunge into pleasant memories and spend time with you.

Romantic dinner on the rooftop. If you have access to a rooftop or balcony with great views, arrange a romantic al fresco dinner. Decorate the table with candles, prepare his favorite dishes, and enjoy the romantic atmosphere and beautiful view together.

Surprise Competition. Prepare a little surprise contest for him, where he will open different gifts or get hints about the next surprise. This will add an element of play and intrigue to your surprise, as well as create fun and memorable moments.

Star in the sky or little surprises for boyfriend. Find a service that allows you to name a star in the sky after your sweetheart. You will receive an official certificate and star coordinates. This is a symbolic and romantic gift that will show your special relationship and the eternal bond between you.

Party with friends. Organize a surprise party for your lover by inviting his close friends. Surprise him when he gets home and let him enjoy his time with the people he appreciates and loves.

An active adventure day is a random surprise for boyfriends. Spend a day full of active adventures that your sweetheart loves. Maybe it's a hiking, cycling, horseback riding, or mountain climbing. Choose an activity that suits his interests and spend a day filled with sightseeing and excitement.

Interesting master class. Find out about his interests and hobbies and present him with an interesting workshop or course. It can be a lesson in playing a musical instrument, drawing, cooking, or needlework. Such a surprise will help him develop his favorite pastime and gain new skills.

Book subscription. If your sweetheart loves to read, give him a year's subscription to his favorite magazine or book club. Every month he will receive a new edition, which will be a pleasant surprise and will give him the opportunity to enjoy reading throughout the year.

Massage certificate. Book him a professional massage session so he can relax and take care of his body; it is useful among small surprises for a boyfriend. A massage will help relieve tension and stress and show you care about his well-being and comfort.

Party with his passion. Throw a party dedicated to his passion or hobby. Maybe it's a game night with friends, a themed party, or even a tournament in his favorite game or sport.

Culinary experience. Enroll him in an interesting cooking class or invite a professional chef for a personalized cooking lesson. He will be able to learn how to cook new dishes and surprise you with his culinary skills.

An exciting day in nature. Organize a picnic, or a nature walk with your lover. Choose a beautiful place where you can spend time outdoors, enjoying nature and company. Organize a picnic, or a nature walk with your sweetheart.
It is important to remember that the most valuable thing in a surprise is your sincere desire to please your sweetheart and show him your love and care. Choose an idea that reflects his interests and personality and create an unforgettable moment that will stay in his heart for a long time.
After registering on GoDateNow, you can start getting to know different potential partners. Here you can start chatting with different people, and when you are ready, you can make a date. This way, you can save time and not necessarily go on dates with people who are not suitable for you. Meet a girl in the Girls online gallery. And in Our Dating Blog, you can learn more about online dating and communication, as well as how you can build healthy relationships even at a distance.
There are no comments. Your can be the first