Ideas for anniversary party
16.11.2020
You've been together for three long years and learned a lot about each other. And now it's your third dating anniversary, and you want this day to be remembered for something special, pleasing you and your soul mate with unforgettable romantic moments. The only thing that remains is to come up with a way to mark the anniversary in a unique way.
This task can be difficult; after all, coming up with something original and memorable that will stay with you for many years, or maybe for all your life, is not as easy as one would think. That's why we put up the list of interesting and romantic anniversary date ideas that may help you in planning such an important day.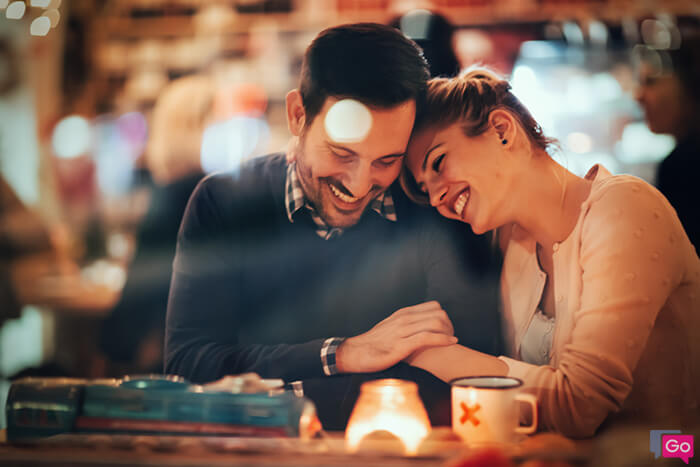 Good morning
To get charged with positive emotions for the whole day, start celebrating your anniversary from the very morning. Make a romantic breakfast for each other and enjoy it in bed along with your favorite music. Take a bubble bath with aroma candles. Just relax, and your positive mood will turn the whole day itself into one big dating anniversary gift.
Romance in the air
Order a hot air balloon ride or a flight in a small plane and make an exciting trip to the skies. Later, when returning to the ground, you can throw a picnic with wine and fruits. Just don't drink before getting on the plane, as dizziness can spoil the whole romantic mood.
Back to the past
Do you remember what your first date was like? It's time to repeat that unforgettable day. Return to the places you visited on your first date, dress just as you were dressed that day if possible, order the same dishes, and walk along the same streets. Let the magic of those first days return to your life, and the memories of how your love story began remain in your hearts. It's one of the best dating anniversary ideas.
Secret messages
Turn your home into a world of love and surprises by leaving secret messages throughout the house the day before your 3-year dating anniversary. In these messages, try to express what you feel for your loved one with words, filling some letters with beautiful poems about love, and others - with hints on where and how you'll spend this special day.
Love in photos
You probably have a lot of joint photos, but your three-year dating anniversary is a perfect time to make some more. Choose a photographer and plan your photo shoot. A couple of beautiful pictures will preserve the memory of this day for a long time.
Favorite movie heroes
If you have a favorite movie that you watched hundreds of times and learned all the dialogs by heart, dress accordingly to its style. For example, if you like Star Wars, let your girlfriend dress like princess Leia; as for you, you may try Luke Skywalker's or Darth Vader's costume. Do what you want, have fun, and in the evening, watch the movie together.
Meet for the first time again
Meet in a café, restaurant, park, or museum, pretending that you don't know each other. Your task is to conquer each other's heart, coming up with interesting ideas. Play a random meeting, get to know each other again, and spend the whole day as if it was your first date. It's possible that this trick will help you get closer even more and uncover something new about each other.
Switch roles
Swap roles for this day. Let your loved one perform your duties while performing hers. After a shower and breakfast, start ironing her clothes, then she'll take you to work. It's a great idea, as both of you knows each other's habits better. It will be both funny and original, besides you'll be able to look at yourself from the side. End the evening with a romantic dinner, which, of course, is on you.
Get some fireworks
Best anniversary dates should always end with fireworks, so order some and admire the lights together in the evening. Let that holiday feeling become unforgettable for you, and when the lights start sparkling, don't forget to make a wish.
Dreams come true
Surely you know what your girlfriend dreams about, and she knows what you dream about. So why not try to make each other's dreams come true? For example, you may accompany your loved one during shopping (it's a great opportunity to look for some dating anniversary gifts for her if you haven't bought them yet), and she may play baseball with you in return. By the end of the evening, make a joint wish list for the coming year.
How to mark a 3-year anniversary
Every date is a great occasion to show your imagination. Every person in love would like this day to be the brightest, most memorable and incredible. To begin with, it is worth considering an action plan, highlighting three key points: will it be a weekday or a weekend, who is present, and the budget. If the holiday will be on weekdays, then the event will definitely be in the evening, but on the weekend you can pay maximum attention to each other in the morning.
For some, the anniversary is a personal moment, while others want to share their happiness with their loved ones. If you decide on a company, then you should think over the scenario of the meeting and the course of the entertainment program in advance.
There are several excellent holiday options: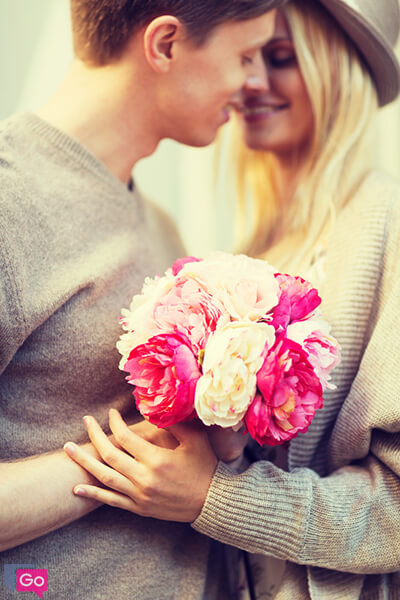 a photo session is something that will remain forever and please both;
a dinner party - a mini-party at home or in a rented country residence, a cafe or a sofa in a club will be a great adventure for everyone;
repeating the first date - why not recall that wonderful first time, because it will help to refresh the passion and remember exciting moments;
extreme leisure - a joint parachute jump, kayak trip, or other non-trivial entertainment;
unity of the soul with nature - a picnic, a whole weekend with tents, a fire and a guitar, or night fishing, complemented by romantic little things, will help you have a good time together;
making your dreams come true - if you can give your soul mate the fulfillment of their cherished desire, then such a day will definitely become one of the brightest in your life.
changing the environment - a weekend trip to another city, renting an apartment, is quite suitable for a romantic holiday weekend;
forming new traditions - joint trips to a spa salon or a bath can become an excellent family habit for life and a reason to pay more attention to each other;
horseback riding, cycling, or any other walk will fill gray everyday life with joy and new impressions.
For some, spontaneity is very important, the passion that arises when the situation changes. You can venture into a rather daring experiment - go to a train station or airport and buy tickets for the first flight that comes along. Adventure is guaranteed, as are lots of positive emotions. Well-formed dates will suit true connoisseurs of romance. You can even arrange a small quest, at the end of which the beloved person will be waiting.
What to give and how to complement a romantic moment
As for the gift, it all depends on the format of the holiday. If you have prepared a surprise, then you can limit yourself to it. When you want to go further, then the gift must be chosen very carefully. To begin with, decide on the direction, which will completely depend on the preferences of your half. You can focus on your partner's work or hobby. This can be a certificate to a manicure materials store, if the girl is a nail service master, or special sports equipment, if the partner is passionate about sports.
Beautiful words, flowers, postcards with confessions - this is exactly what creates the mood. You can even go a little further - write vows to each other and seal them without reading until the next anniversary. Exactly one year from now, both of you will cry with emotions. If the postcard smells of your partner's favorite perfume, then it will be doubly pleasant.
Jewelry will never lose its relevance. Earrings, cufflinks, pendants, bracelets, chains, and even utensils can be a luxurious gift. Do not be scared by a possible price. If gold is too much, buy items made from silver.
Shaneakia Jefferson
These are seriously, stellar. Will be using a few combined, thank you! This will be for my boyfriend and I's 3-year anniversary :)
06.11.2017 13:20
Karen
I have never celebrated the third anniversary since all my relationships usually end until this moment. Maybe I will find my life partner here and get a chance to try these tips.
16.07.2020 14:59
Ann
I cook very well and for every marriage anniversary, I delight my husband with something especially tasty. If you have any culinary talents, you should definitely use them!. For example, bake something sweet: cake or cupcakes. You can also prepare some delicious dish. Trust me, your husband will be happy!
02.12.2020 14:22
Marry
My boyfriend is crazy about Rubik's Cube. So, I gave him a Rubik's cube with our photos. Everything is simple: instead of the colored sides of the cube, there are your joint photos. As a result, you get a Rubik's cube and a photo puzzle in one. This is an original gift idea for smart guys.
02.12.2020 14:22
Mike
This is the leather anniversary, so you should pay attention to accessories made of genuine leather: bags, wallets, backpacks, business card holders, etc. You can present your wife with a stylish cosmetic bag, a genuine leather jewelry, a fashionable leather case for a MacBook or a comfortable leather laptop bag.
02.12.2020 14:23
Julie
A gift for such an anniversary should be chosen on the individual base. My friend gave her boyfriend a gold bracelet with engraving – he did not appreciate it, and they had a fight. My boyfriend and I have an anniversary before my birthday. We usually celebrate it in a restaurant, theater, or cinema and give each other flowers and rum.
02.12.2020 14:23
Hector Felix
As for a gift, in no case should you give just money! It looks like a ransom. If you really want to make a costly gift or give your partner money, you can open a personal deposit account for your half. I once did it and my wife spent the money the way she wanted to. Such a progressive gift will deprive you of multiple worries.
03.12.2020 16:15
Calum Baker
From my experience, I can say that if there is a desire to pamper your soul mate with a surprise, it is better to hint about it in advance. It may turn out that two surprises in one day cannot be combined and you have to choose. You do not have to reveal everything but give out a small detail.
03.12.2020 16:16