10 Ideas to Celebrate a 3-year Dating Anniversary
16.05.2017
You've been together for three long years and learned a lot about each other. And now it's your third dating anniversary, and you want this day to be remembered for something special, pleasing you and your soul mate with unforgettable romantic moments. The only thing that remains is to come up with a way to mark the anniversary in a unique way.
This task can be difficult; after all, coming up with something original and memorable that will stay with you for many years, or maybe for all your life, is not as easy as one would think. That's why we put up the list of interesting and romantic anniversary date ideas that may help you in planning such an important day.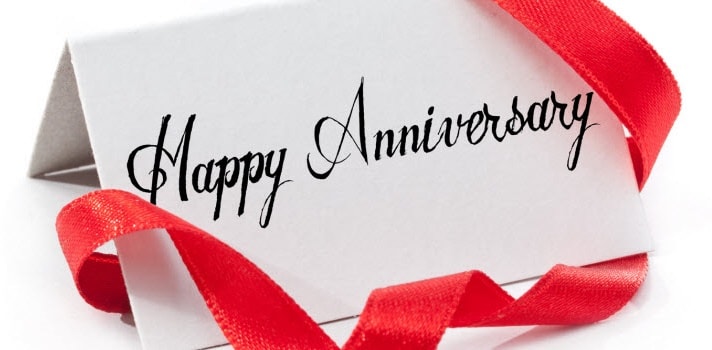 Good morning
To get charged with positive emotions for the whole day, start celebrating your anniversary from the very morning. Make a romantic breakfast for each other and enjoy it in bed along with your favorite music. Take a bubble bath with aroma candles. Just relax, and your positive mood will turn the whole day itself into one big dating anniversary gift.
Romance in the air
Order a hot air balloon ride or a flight in a small plane and make an exciting trip to the skies. Later, when returning to the ground, you can throw a picnic with wine and fruits. Just don't drink before getting on the plane, as dizziness can spoil the whole romantic mood.
Back to the past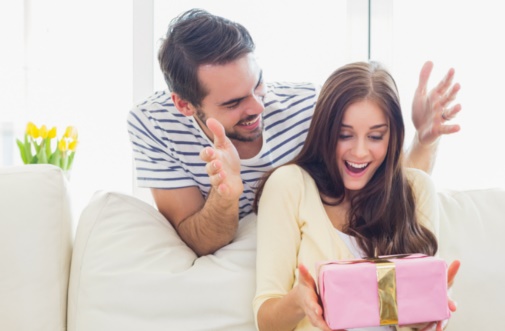 Do you remember what your first date was like? It's time to repeat that unforgettable day. Return to the places you visited on your first date, dress just as you were dressed that day if possible, order the same dishes, and walk along the same streets. Let the magic of those first days return to your life, and the memories of how your love story began remain in your hearts. It's one of the best dating anniversary ideas.
Secret messages
Turn your home into a world of love and surprises by leaving secret messages throughout the house the day before your 3-year dating anniversary. In these messages, try to express what you feel for your loved one with words, filling some letters with beautiful poems about love, and others - with hints on where and how you'll spend this special day.
Love in photos
You probably have a lot of joint photos, but your three-year dating anniversary is a perfect time to make some more. Choose a photographer and plan your photo shoot. A couple of beautiful pictures will preserve the memory of this day for a long time.
Favorite movie heroes
If you have a favorite movie that you watched hundreds of times and learned all the dialogs by heart, dress accordingly to its style. For example, if you like Star Wars, let your girlfriend dress like princess Leia; as for you, you may try Luke Skywalker's or Darth Vader's costume. Do what you want, have fun, and in the evening, watch the movie together.
Meet for the first time again
Meet in a café, restaurant, park, or museum, pretending that you don't know each other. Your task is to conquer each other's heart, coming up with interesting ideas. Play a random meeting, get to know each other again, and spend the whole day as if it was your first date. It's possible that this trick will help you get closer even more and uncover something new about each other.
Switch roles
Swap roles for this day. Let your loved one perform your duties while performing hers. After a shower and breakfast, start ironing her clothes, then she'll take you to work. It's a great idea, as both of you knows each other's habits better. It will be both funny and original, besides you'll be able to look at yourself from the side. End the evening with a romantic dinner, which, of course, is on you.
Get some fireworks
Best anniversary dates should always end with fireworks, so order some and admire the lights together in the evening. Let that holiday feeling become unforgettable for you, and when the lights start sparkling, don't forget to make a wish.
Dreams come true
Surely you know what your girlfriend dreams about, and she knows what you dream about. So why not try to make each other's dreams come true? For example, you may accompany your loved one during shopping (it's a great opportunity to look for some dating anniversary gifts for her if you haven't bought them yet), and she may play baseball with you in return. By the end of the evening, make a joint wish list for the coming year.
Shaneakia Jefferson
These are seriously, stellar. Will be using a few combined, thank you! This will be for my boyfriend and I's 3-year anniversary :)
06.11.2017 13:20