15 Tinder Tips for Great Online Dating
29.08.2019
The super-tech future is already reflected in the glass screens of our smartphones, slowly moving us towards the reality of some TV series. In one of those TV series, people met on an Internet application, which with 99.9% of preciseness determines the compatibility of partners. It is possible today to find a girlfriend, just by downloading a dating application on your phone. Let's see how does Tinder works.
There is an opinion that Tinder is a tool that helps easily search for a one-night partner, but it is just a very convenient service for dating. And it is up to you to decide how your date will end. If you are traveling, have recently moved or are visiting an unfamiliar city for the first time, Tinder will help you find a person who will go with you to the cinema, a bar, or even rent an apartment. Sometimes people look for employers there. To put it simply, Tinder is a virtual bulletin board, and everyone decides for themselves what they are going to share in their profiles.
How Does Tinder Work?
Tinder is an app for smartphones and tablets that helps you find a girl. The most important for us here is to know how to use Tinder. First of all, you need to download Tinder from the App Store or Play Market. It will automatically install on your device. After the installation, it is completely ready for usage. Your next step is to create a profile, fill the bio, and add photos. When you use Tinder, it shows you other users' profiles. Then you have two options. You can like someone's profile or keep searching by swiping to the left or pressing the cross button. When you liked someone, he or she will get a notification. After that they will take a look at your profile, they may like too or just keep searching. If you both have liked each other's profiles, then you can start a text conversation on Tinder. It is very simple, right?
Tinder uses the same rating system as for calculating the skill level of chess players. Your rating depends on how many people like or dislike your profile. The more users "reject" your profile, the less popular you are. After that, Tinder begins to show people with the same rating to each other. This happens because Tinder algorithms suggest that their views and lifestyle may coincide. Algorithms take into account the similarity mainly about your photos, so it is not surprising that finding a person whom you will like is quite a difficult challenge. Even if you look like someone outwardly, this does not guarantee the coincidence of views and interests with young women seeking men.
However, the application continues to be updated, which means that the algorithms become better and better. On Tinder, users publish not only their photos but also share links to Spotify and Instagram, which also affects the scoring methods. Also, Tinder works with data about your location and age. The application tries to select people who are suitable for these two parameters, but the final result still depends more on the external attractiveness of the user.
When considering the basic Tinder algorithms, one can notice a paradoxical problem. After a certain limit and endless swipes, the user is offered partners who suit them even worse. At the same time, reaching one more limit, you can meet someone whom you didn't like for the first time. Thus, the application enables us to reconsider our views. At the same time, the algorithms are tuned to encourage user pickiness. The application monitors that you are using your profile, and not just send spam. Which ultimately slightly worsens the position of users. On the one hand, you can be considered a spammer with too many likes, on the other hand, with an excess of "swipe left," you will be offered users that you have already refused.
Tinder Profile Tips: Pictures
Good pictures are key to success. In 95% of cases, all profiles on Tinder look terrible. Usually, men expose three selfies of the same type. They include a photo of their body (sometimes even naked!), a picture with a pet, a picture when they stand near or in a very expensive car and a "favorite" photo when they are surrounded by friends, women, and children. How can a girl figure out who is who and where is he? Remember, your profile picture is the most important point because girls don't read all the descriptions, not always or not immediately. For this reason, your profile pictures need to be given special attention. Read our Tinder tips for guys to know more.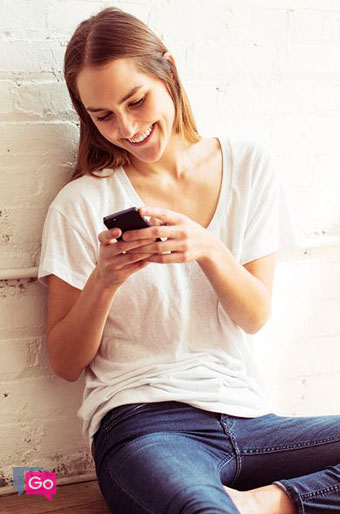 1. She has to see your face
You should immediately delete all the pictures without your face. Girls want to know whom they are going to meet. It is not the best idea to show your hobbies and favorite new car on your profile on Tinder. There will be a better time for this, for example, during your texting or on the first date. But, your profile pic makes the first impression about you. Don't use sunglasses too. The main rule here is simple. Don't wear anything that covers your face. This strategy also works well on the single ladies website.
2. Make photos with history
Do you know that girls tend to analyze every small detail of your profile pictures? Your simple selfies are no-noes this is for sure. You have to tell a small history with your photos. For example, a photo in which you stand in an airport or near a plane. This photo assumes that there is an interesting story behind it. Don't use photos in which you are in some strange conditions with your friends. There is a place on Tinder for humor, but only in your bio.
3. Use different photos
The more diverse your photos are, the better it is for you! If you have a pet, then upload a photo with it. If you have an interesting hobby, then be sure to post a photo for this lesson. As practice shows, this is the fastest way to find people with similar interests and establish contact with them. Your photos should represent different sides of your life. Via the help of Tinder algorithms, this will make your profile more popular. Tinder allows you to upload a maximum of 9 photos. However, to complete the profile, 3-4 will be enough.
4. Link your Tinder to other social networks
You don't have an Instagram, do you? Then you definitely should register a profile there. Linking your account is the best way how to get more matches on Tinder. This allows other people to see more aspects of your life. Because on Instagram, you are not limited by the number of photos that you can download. Plus, this strategy makes your other accounts more popular. Thus, your chances of finding a good girlfriend increase. But be careful here because if you link your Tinder account, for example, to Instagram, then any Tinder user will be able to write to you in Direct.
5. Don't use half-naked photos
You think that you have a nice body and girls fill stand in a queue because you added a picture of your naked torso to your account. Nope, not going to happen, bro. If you are searching for a one-night partner, then it may work. But don't forget to visit the doctor after this date. We hope that you know why. If you have a nice body and you desperately want to show it, then do it smartly. The best way to do this is to use tight clothes. Nope, don't even think about wearing something that is not of your size. Many different clothes are tight and looking nice. You will look just perfect in it and will show to girls that you are working on your body.
Tinder Profile Tips: Bio
Sometimes, when filling out a profile, people have no idea what to write about themselves. If this is your case, then read our Tinder profile tips, and you will know what to write about yourself. First of all, think about what you do during the day. For example, you work at an IT company, learn English at school, write articles for your blog, read, walk, watch TV shows. In fact, with some small changes, this is a ready-made description, but you can also supplement it with details, like your favorite books, TV series, parks for walks, etc. Read our list of Tinder tips to know how to make your bio perfect.
1. Tell about your hobbies
If you have some interesting and popular hobbies, then this is a crime not to mention them. You see, your hobbies are good Tinder conversation starters. If you see that a girl has mentioned that she is interested in post crossing, then this is the best topic to write her about in your first message after you have liked her profile. Don't write too much. There is no need to explain some of your hobbies in every detail, save this information for your texting or a real date.
2. Avoid exaggeration
We all like to exaggerate our lives. Sometimes, we even do it unconsciously, just because it sounds much better. But exaggeration is something that you should completely avoid on Tinder. Think about the fact that you are looking for a girl that one day may become your spouse. You won't be able to hide that you were not very honest with her. If you don't want to feel ashamed in the future, then it is better not to exaggerate when you are writing your bio or even when you are texting with different girls.
3. Use humor only if you are good at it
Are you sure that your sense of humor is very good? If not, then it is better to avoid using it when you fill your bio on Tinder. You definitely should make jokes during your conversations with girls. Because girls like it, but this is a topic for another article. But your bio is not the best place to test your sense of humor. Your bio is your "soul" on Tinder. Being honest and brief is enough. Especially if you are not sure if you can write interestingly.
4. Treat your bio like your CV
Oh yes, this not a joke. Be serious about writing your bio. Of course, there is no need to list your professional skills in bio on Tinder. We are saying here that if you've decided to seriously search for partners on Tinder, then spend some time working on your bio. A well-written bio significantly raises your chances of success. Don't be lazy about it, and it will pay you back well in the future.
5. Don't write your criteria
It is not the best idea to write information about who you are looking for in your bio. Even those who are 100% suitable for you will be afraid of the criteria and your requests. This is why they are likely to swipe you left. However, if this is very important for you, for example, because you are short and don't want to date a girl who is taller than you. Then it is better to mention it in the most correct (or perhaps even comic?) form. We've mentioned your height because most users in the profile indicate it. And if you haven't indicated it, then be sure that you will most likely receive this question with the first message.
Tinder Conversation Starters to Help You Get a Date
The other big problem for users is how to start a conversation on Tinder. You need to write something that will make her want to answer you. Your first message must warm up her interest in you. Remember, there are approximately ten guys for one girl on Tinder. While you think what to write a girl after the word "hello," other guys test seduction skills and fail. Because even the bravest of men can feel timidity and may fail to approach the girl they like in a cafe or on the street. Well, what if she is so dazzlingly beautiful that with one glance at her, your tongue becomes stiff, and only a pure emptiness remains in your head?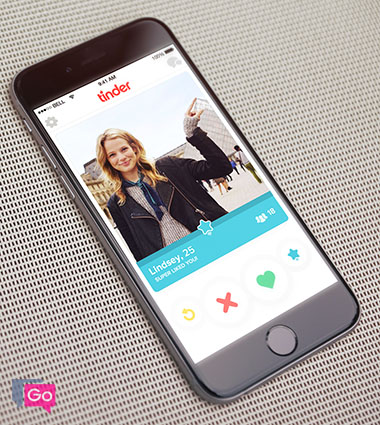 At this point, we must thank the developers of mobile applications and dating sites, where we can first familiarize ourselves and carefully study all available information about girls, and then start a conversation with them without too much embarrassment. Indeed, only in correspondence, you can imagine yourself in the best light, having weighed each of the words you have said. And now, we will figure it out together how exactly and what to write to the girl you like. We are going to show you the list of best Tinder openers. Don't be shy to use our Tinder opening lines.
Let me meet you, charming being. And even if you make three mistakes in the word "yes," I won't pay attention to this.
Before I saw your profile, I considered myself a happy person, a man who has everything. Now I understand that something in my life is missing and it is you.
Have you got tired today? In the morning I saw your profile, and all day you stood before my eyes. Sit down, let's get to know each other.
Hello! I am a guest from the future, and I have arrived on Tinder to save you from loneliness.
Have you ever met a charismatic, purposeful, intelligent, wealthy, well-built, and most importantly, a very modest young man? Let's not tempt fate, hoping that we will meet somewhere by chance on the street.
I propose to debunk the misconception that online dating is not serious. Let us prove the opposite?
I'm sure that your perfect coffee with dessert tonight will taste well.
I wrote you a long letter about how beautiful you are. And suddenly they turned off the light. Therefore, I will be brief. Hey. Let's get acquainted.
I do not believe in love at first sight. So I had to look at you twice to understand exactly that this is love.
Would you like to pay attention to such a special guy like me?
Hi, my future love.
I am writing a book about online dating. I want to ask you a couple of questions.
I am writing an article about what beautiful girls want. I would like to hear your opinion.
I am a journalist, and I want to interview you.
Tell me how it feels to be a beautiful girl.
Other Tinder Tricks You Need to Know
It is up to you to choose a place for a date
It is always better if men choose a place for a date. Most likely it will be a cafe, and most likely you are will be the one to pay the bill. Unless you are going to say to her that you are not going to pay for everything alone. Choose a good location that suits your budget. It doesn't have to be extremely expensive. If a girl tells you that she is used to visiting very expensive places, then she just wants your money. She will spend time with your money well. Don't chase too many girls at the same time. Even if you have a lot of matches, then choose the best one and make everything ready. If you make an appointment, then consider it a date. And a date needs to be planned and organized. If you write the same thing to hundreds of girls and don't worry about organizing a date, the effect will be like one from spam. They will ban you and will leave you.
Don't lie
Yes, it is simple as it can only be. Forget about lying at all. You will only waste your and other people's time, and the truth will still come up. Once, I get acquainted with a girl. Her profile looked nice, and she seemed very pleasant during our conversation. We went on a date. She came, but she was approximately five years older and a few inches wider than I expected. She said that she is a businesswoman and doesn't want to shine on the Internet. I gently explained to her that I didn't like that she did this to me and left. It was our very first and last date.
Or another case. Somehow, I met a girl who was doing everything right. But on the third date, suddenly, by a pure accident, it became clear that she had 5 children and she "forgot" to tell me about it. But she said that from her point of view, the good news is that they are all from one man. I got up and left, and she didn't stop. She kept texting me till I blocked her. As you see, we all hate when people lie to us. The best way to find a girl on Tinder is to be honest about yourself, your ideas, and goals. Remember, lies can't take you far. No one likes liars. I know that at first glance, it seems that a simple lie can't harm your life. But you are wrong because liars are never happy.
Try to bring joy to other people
Some relationships, short or long, friendly or romantic, are created just to have a good time, share experiences, enjoy the moment. People just take a walk, have dinner, or maybe even do something crazy together and eventually those moments either stay in the people's memory forever as the best moments of their lives or just become a good story that they share with others. It is important to bring joy to others because it is an active positive emotion, which is expressed in a good mood and satisfaction with oneself and the surrounding world. Joy can be either quiet or expressive. If we talk about subjective experience, then joy is experienced as a pleasant, desirable, useful, undoubtedly positive feeling, which in the most general words can be called a feeling of psychological comfort.
People spend their time on Tinder for many different reasons. Some test their skills and knowledge on what to say on Tinder to other people. Some want to find a partner with whom they will live until the end of their lives. But all those people are looking for fun and joy. I am not saying here that you should become a clown and must entertain those people. No, I am talking here about having a positive attitude. Your positive attitude helps you feel happy and makes dealing with problems and stresses easier. Plus, with a positive attitude, it is easier to communicate with other people.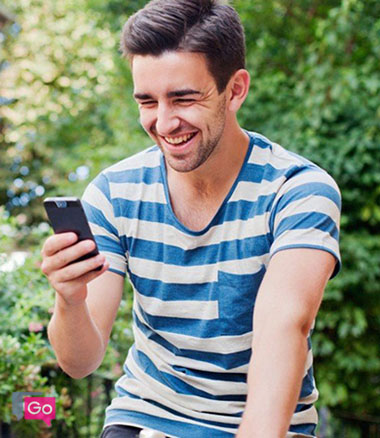 This approach has not only advantages, but there are also some disadvantages too. To begin with, it is necessary to think not only positively, but also correctly. It is fundamentally wrong to suppress your negative emotions! This can lead to very sad consequences: sudden onset of depression, apathy, stress. This is not what you want when you meet people on Tinder. The trick is to remain positive with people there while it is comfortable for you. In other cases, you should immediately leave.
How Not to Lose Attention to Your Person
Each dating service has its tricks and secrets, knowing which, you can get maximum pleasure and benefit. If you recently registered, then the first time you will be enjoying unprecedented popularity. Because of that, you may become more and more interested in Tinder. You will communicate with joy and excitement, discover new features of this application, in other words, you will enjoy new sensations and, of course, increased attention to your person.
But a week passes, and you begin to understand that your popularity is fading, but you have just felt the courage, and you don't want to stop. Not everyone understands that this is just a system by which dating services work. The point is to lure you into the "game," and then practically force you to buy additional options that will help you return to the TOP.
Instead of paying for all kinds of Super Powers, Tinder Plus, etc., you can simply delete your account and re-register. Trite, but it works and is completely free! Of course, you should save all contacts that appear interesting to you by exchanging phones or profiles on other social networks. And also save other valuable notes. You can delete and re-register countless times. The advantages are obvious since you are always in the TOP. Besides, deleting the questionnaire and re-registering on the Tinder will help you find those users whom you accidentally "rejected."
If you clicked on the cross or swiped to the left and are sure that you have just made the main mistake of your life and, by absurd chance, missed the princes of your dreams, then you should not be upset. Tinder makes it impossible to return to her account, but there is an alternative. So, having re-registered there, you have a chance again to stumble upon the personal page of the user you've missed.
Add more Super Likes for free
It is known that ordinary Tinder users can deliver no more than one Super Like per day. Not everyone is ready to pay money for the Tinder Plus app., although the paid function provides a lot of interesting additional features. So how do you get more Super Likes on Tinder, if you have already used up your limit? You will have to travel through time and space. To do that, you need to exit Tinder via Application Settings. Then switch to the phone's settings and set a new date. Your next date and time must be in the past. Yesterday works perfectly well. Then re-enter Tinder. Here you go with almost infinite Super Likes.
And finally. Trust your sixth sense because it is rarely wrong. If communication with her is difficult for you, there are no common topics, awkward, and difficult silence appears, then she is not your person. Someone is lucky, and he or she meets perfect people immediately. Someone will have to go to 50, or even 100 dates. It is completely normal. Think about the skills that you will get after 100 dates.
Firstly, you will cease to be afraid to go on dates and, as a result, will begin to communicate better and feel more confident about them. Secondly, you can never know how these people may affect your life. Sometimes I heard answers to my questions absolutely by accident from other people, or they had shared life hacks with me, which I used very successfully afterward. My very first Tinder date altogether changed my life drastically. Don't be afraid to change your life for the better and follow your dreams until the end.
Ella
Tinder is one of the best services for romantic acquaintances on the Internet. Thanks for the tips, I think they will help a lot of people!
17.07.2020 09:03