Hot Ukrainian Girls: The Magnetism of Beautiful and Sexy
19.06.2017
For hundreds of years, there has been a certain stereotype concerning the prettiest nation in the world. And we're talking about Ukrainian women and their invaluable traits, like exceptional beauty and character. Apart from praising their physical attractiveness, a lot of men believe that these Slavic ladies are perfect for the role of hoysekeepers and mothers due to their traditional views on family. But is it really so?
Well, there's got to be a reason why Ukrainian girls are so beautiful and why you can hardly meet someone who has never heard about Ukrainian women's attractiveness, right? Beautiful ladies have always caught men's eyes, and it just happened so that in Ukraine, the number of pretty girls on streets is a bit higher than in other countries. Ukrainian girls are one of the most beautiful and this is an indisputable fact. Their beauty is recognized both by native men – Ukrainians and by representatives of other countries. Slavic beauty is special and famous throughout the world. Beautiful Ukrainian girls are kind, attentive, smart, talented and hard-working. It is not for nothing that men from Western Europe tend to choose Ukrainian girls and marry them. So every foreigner, who has been to Ukraine at least once, often gets stunned by the incredible beauty of its women. And this beauty is, of course, a part of Ukrainian mass media and pop culture. We present to you our list of Top-20 hot and famous Ukrainian girls.
Anastasia Baidala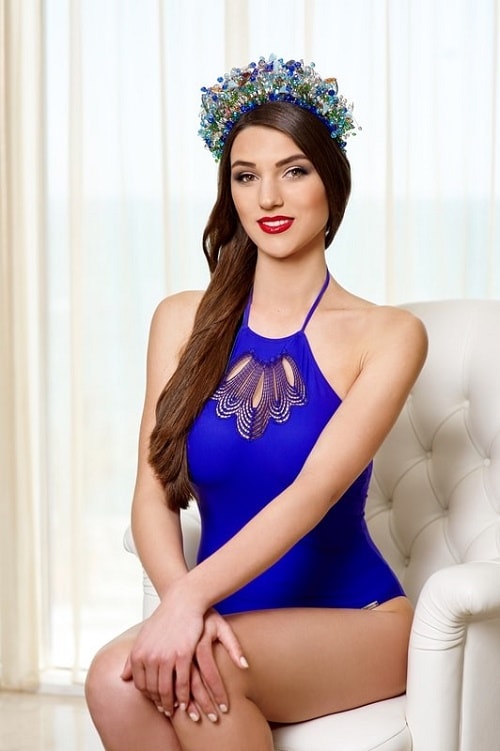 Our list of the most beautiful Ukrainian girls begins with Anastasia Baidala. Anastasia is a Ukrainian model and participant of the Queen of Ukraine-2016 contest. She is 23 years old. In addition to her incredible beauty, Anastasia has unpredictable character. She is sincere and frank. Like all Ukrainians, Anastasia is friendly and kind to others. She loves animals and is concerned about the protection of the environment, so she has prepared her own eco-project to participate in the beauty contest. Anastasia leads an active lifestyle; she has many creative hobbies, such as drawing, quilling, and creating figurines from polymer clay. She also enjoys tourism and takes part in many beauty contests and shows.
Ani Lorak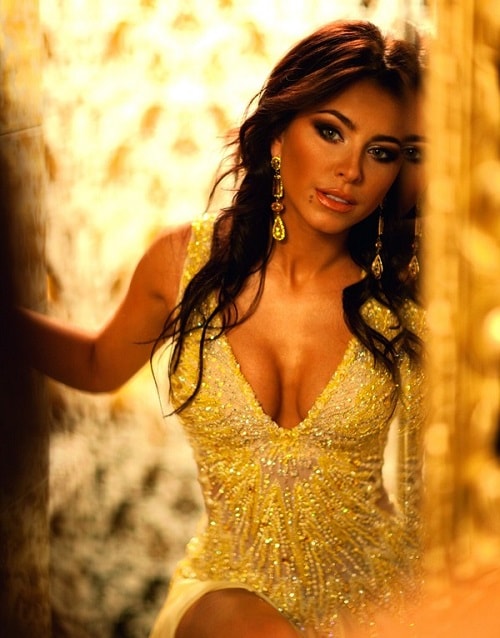 It is impossible not to pay attention to the singer Ani Lorak who twice became the most beautiful girl in Ukraine. She is a successful singer, an actress, a model, a poetess, a wife and a mother of a charming daughter. The talented Ukrainian singer Ani Lorak was born in Chernovtsy on September 27, 1978. Since the age of four, the girl has been showing incredible artistry, singing and performing at vocal competitions. In 1992 she signed her first professional contract. During her long-lasting career, Ani Lorak worked hard at her appearance, voice, and style. After numerous performances, dozens of singles and albums that have repeatedly received the gold and platinum statuses, this pretty singer is considered to be one of the most famous, popular, and favorite artists in Ukraine. In 2008, Ani Lorak represented Ukraine at the Eurovision Song Contest with the song Shady Lady, and became the silver medalist, taking the second place.
Anna Zakusilo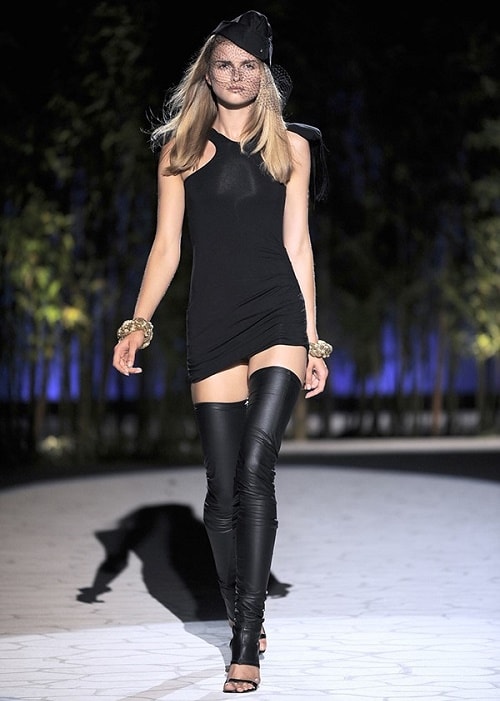 Anna Zakusilo is a professional model and one of the sexy Ukrainian girls that deserve to be on our list. She was born in 1987. Anna started her modeling career while studying at school, signing a contract with the Ukrainian Grace Models, after she was spotted by one of the agents. She worked in Japan and then moved to Paris, where she began conquering the European podiums. Now, this Slavic beauty lives in London and continues to build her modeling career. Reaffirming the fact that Ukrainian women are not only incredibly beautiful but also smart, Anna graduated from the Taras Shevchenko National University of Kyiv, having received a higher economic education. One of Anna's hobbies is traveling.
A.R.M.I.A.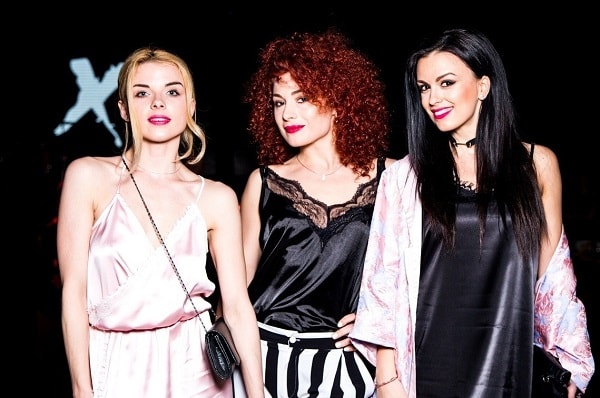 The next spot on this list goes to A.R.M.I.A., a Ukrainian pop girl group, which includes three Slavic beauties - Irina Stepanova, Anastasia Snadnaya, and Svetlana Safronova. Sveta is a choreographer and ballet master of modern and classical choreography. Irina is a champion of Ukraine and the master of sports in fitness and sports aerobics. The group was founded in 2007 and has repeatedly represented Ukraine at international competitions. Perhaps one of the most ambitious ones was the Viña del Mar festival in Chile, a South-American analog of Eurovision. At that festival, the band won the audience's sympathy prize and got a nickname "Ukrainian sensation" given them by journalists. Besides, the girls led their own sports show on Ukrainian national television.
A.R.M.I.A is a well-known pop group that combines a vivid style, incredible charismatic performance, the best voices and professional choreography. Their music fills hearts with love and makes move on; their clips surprise with a piercing sense and a pleasant picture again and again. Irina, Anastasia, and Svetlana are three beauties who will undoubtedly blow up any dance floor at any event. Girls are a vivid example for young people: they work hard and achieve their goals. Such leadership potential of sexy Ukrainian girls from the group A.R.M.I.A is contagious! The creativity of Svetlana, Irina and Anastasia will not leave anyone indifferent.
Inna Goruk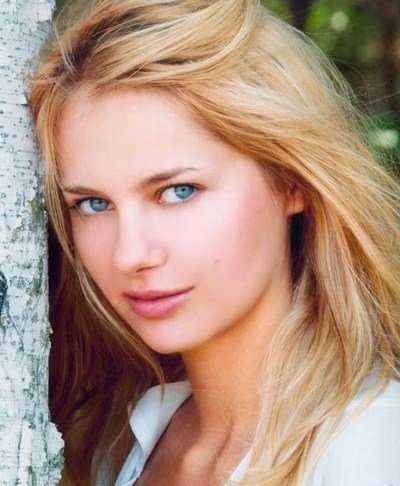 This one definitely has to be among other famous hot Ukrainian girls. Inna Goruk is Ukrainian model, winner of few prestigious titles, including Third Vice-Miss Ukraine-2006, and First Vice-Miss Ukraine-Universe-2006. Inna was born on June 24, 1983, in the city of Ivano-Frankivsk. In May 2006, Inna became the first vice-miss at the Miss Ukraine International contest. After the victory, Inna was offered to represent Ukraine at Miss World International in Japan. Inna speaks fluent English, has a higher education. She dreamed of working on television. The girl is single-minded, she has always worked hard on herself, achieving a lot, but in recent years, nothing has been heard about Inna and her modeling career.
Irina Zhuravskaya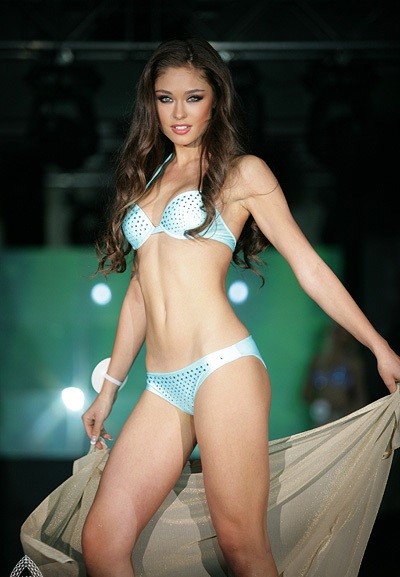 Irina is Ukrainian model and winner of the Miss Internet and Miss Ukraine 2008 titles, as well as the title of Vice-Miss on the Miss Donbass Open-2007 Ukrainian beauty contest. The girl represented Ukraine at Miss World-2008. Irina was born on January 14, 1990, in Kiev. She worked as a model in the Karin MMG, which is owned by another famous model Vlada Litovchenko, who won the Miss Ukraine-1995 contest. Irina also led a weather forecast on one of the Ukrainian TV channels. The girl studied at the acting school in Los Angeles. As a model, Zhuravskaya worked with few Ukrainian designers. During the contest "Miss World 2008" Irina constantly took first place in the SMS-voting. This means that the beauty of Ukrainian girls is really exceptional. And finally, the whole world recognized this. This is an unprecedented success for Ukraine.
Katheryn Winnick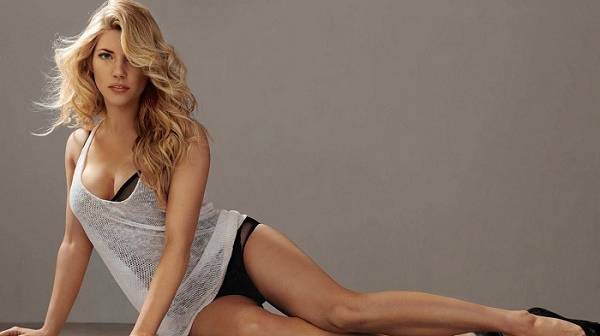 Katheryn Winnick is a hot Ukrainian girl, although she lived all her life in Canada. Katherine is an actress. She was born on December 17, 1977, in Canada to a family of Ukrainian parents. She was a part of the Ukrainian scout organization, studied at the Ukrainian school in Toronto, and also visited the Ukrainian Catholic Church. Katheryn's debut as an actress took place in 1999. She studied acting at William Esper studio in New York. To date, the actress has starred in more than 48 movies. Katheryn is the silver medalist of the Canadian Taekwondo Championship. She has a third-degree black belt in taekwondo, a second-degree black belt in karate, and also a bodyguard license. She also received several Canadian and American acting awards.
Ksenia Kuzmenko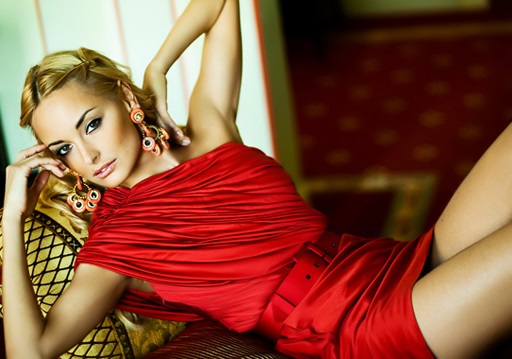 Ksenia is a Ukrainian model and the owner of Queen of Kharkov-95, Miss Model of the World-96, and Miss Ukraine-97 titles. Ksenia was born in Kharkov in 1979. She graduated from the specialized Lyceum with an in-depth study of the German language, and then - the Faculty of Romano-Germanic Philology of Kharkov University. She also worked as a model abroad. Ksenia is the owner and director of a design company specializing in interior design. Her first husband was a famous Ukrainian millionaire, owner of the company and a president of the Ukrainian Equestrian Federation Alexander Onischenko. Now Ksenia has three children. A Ukrainian girl Ksenia Kuzmenko is a real source of inspiration. She looks amazing, raises three children, leads an active, healthy and creative lifestyle, and also she dreams of implementing many new and interesting projects.
Mika Newton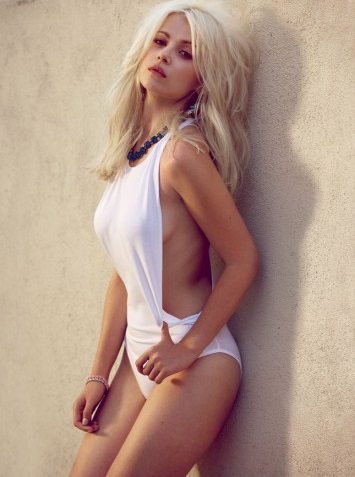 This beauty from the list of young Ukrainian girls is Mika Newton. She is a Ukrainian singer, actress, and participant of the Eurovision-2011 song contest. Mika's real name is Oksana Gritsay. She was born on March 5, 1986, in the Ivano-Frankivsk region. Since 1995, the girl has been performing on stage. Mika graduated from music school, becoming a pianist and vocalist. In 2002, Mika signed her first contract. In 2007, she studied at the Guildford Academy in England. After the Eurovision contest, Mika left for California and planned to live in the US until 2013. She worked with the American musician Randy Jackson, and also signed a contract with English producer Brian Rowling.
A well-known magazine The Most Beautiful Women of Ukraine named this hot Ukrainian girl one of the most beautiful Ukrainian celebrities in 2013. Beautiful lyrics with deep meaning, bewitching music, an acute sense of style, brought tremendous success in her native Ukraine and spread rumors all over Eastern Europe and the USA about a girl with a vivid character, beautiful brown eyes, and a charmingly powerful voice! Now her goal is a "Grammy".
Nastya Kamensky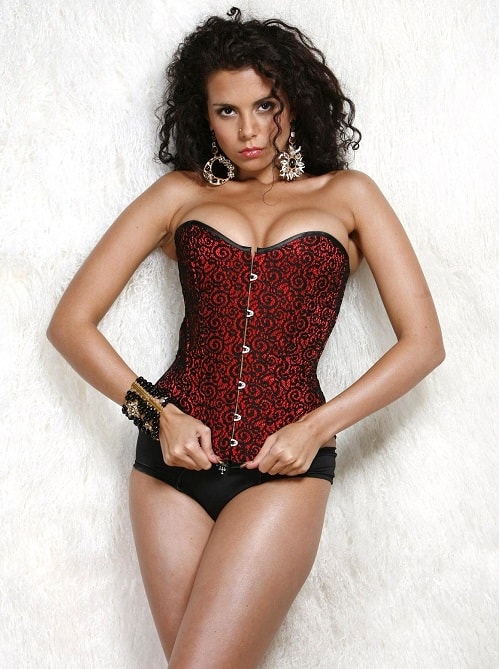 Nastya Kamensky is a famous Ukrainian singer. Nastya was born on May 4, 1987, in Kiev. Since her early childhood, influenced by her parents, she began to practice vocals; at the age of 6, she went to music school, graduating from it at the age of 14, and becoming a pianist. For seven years, she lived and studied in Italy. As a singer, Nastya received the "Discovery of the Year" UBN Award in London in 2005. Nastya was named the most beautiful woman in Ukraine according to readers of the Ukrainian Viva! magazine (2009). Also, Nastya starred in photo shoots for such magazines as Playboy and Maxim. In 2017, Nastya Kamensky launched her own brand of sportswear named NKsport, together with the Ukrainian modnaKasta shopping club. This brunette can't leave any man indifferent. Nastya Kamensky is a bright, beautiful, talented and sexy pop and R'n'B singer, whose popularity is growing up every day. She is definitely among hot Ukrainian girls.
NikitA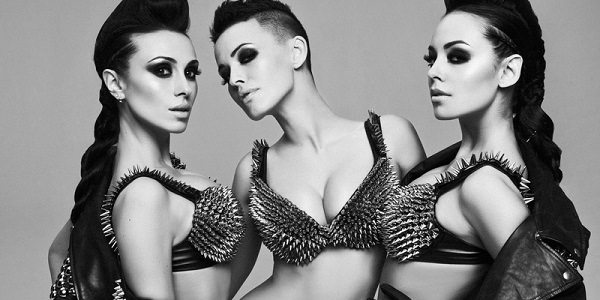 NikitA is a Ukrainian pop girl band formed in 2008. The group includes Dasha Astafieva, a famous Ukrainian model and singer, as well two other singers: Antonina Chumak and Alisa Trembitskaya. The band gained fame mostly due to the sexual image of its members, who repeatedly appeared in erotic photo shoots for men's magazines and starred in defiant music videos. In June 2010, the band performed at the Hugh Hefner's private Playboy party in Las Vegas. Since September 2016, NikitA has completely changed its group members and a name. Now it's called Dasha Astafieva & NikitA. It's a dance band, performing with Dasha Astafieva, who began her solo career. Dasha Astafieva is a girl who took on the whole world with her magnetic appearance and also became a real sex symbol for the whole Ukraine.
She is beautiful, successful, and sexy. Dasha is one of the most desired girls of the entire male population of the country. Her name has long been associated with the Playboy magazine. However, having broken all stereotypes, she proved that it is possible to be interesting to a wide audience not only as a sexy woman.
Olesya Stefanko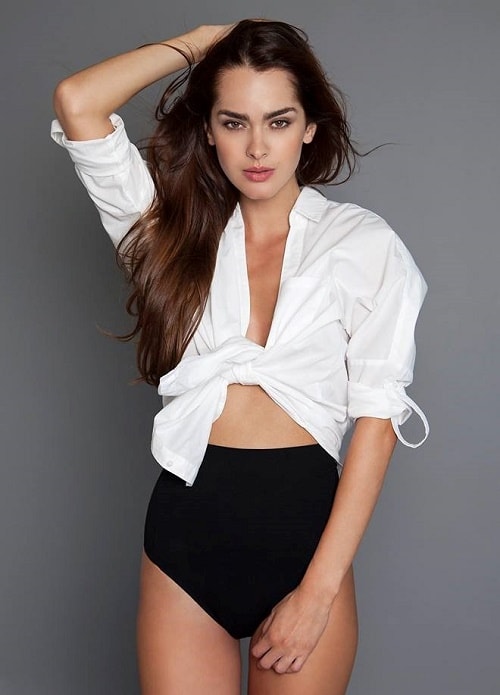 Olesya is a Ukrainian model, winner of the Miss Ukraine-Universe-2011 contest, and the First Vice Miss Universe-2011 (this is the highest achievement for the Ukrainian model in this contest). The girl is the face of the brand Nai Lu-na by Anastasiya Ivanova 2012. Olesya was born on June 25, 1988, in a small town in Ivano-Frankivsk region. Apart from the major beauty contests, she also took part in a number of smaller Ukrainian contests. Since 2009, Olesya had been working with the famous Ukrainian model Bureau Art-Podium (according to the contract, the girl spent three months working in Milan). Since 2014, she has been working as a model in New York, and also obtaining the profession of an art critic.
Tina Karol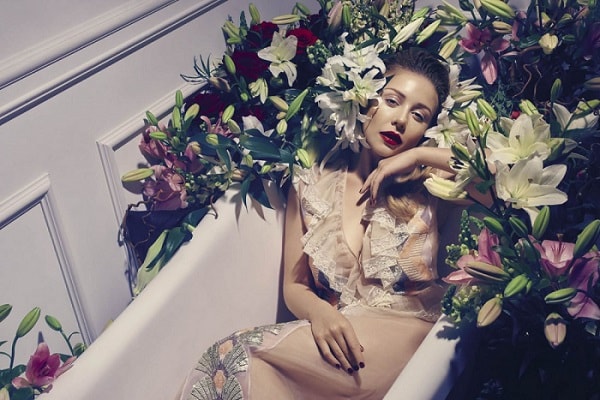 Tina Karol is a Ukrainian singer, actress and TV presenter. The real name of Tina is Tatyana Lieberman. Despite her Ukrainian nationality, Tina was born in Russia on January 25, 1985. In 1992 she moved with her parents to the city of Ivano-Frankivsk. Tina became famous in Ukraine after the triumph at the New Wave 2005 Festival, where she took second place. In the fall of 2005, she visited Iraq and Kosovo with a peacekeeping mission. In the spring of 2006, she released the English-language album Show Me Your Love, which later received a golden status. In March 2008 she received the title of "The Most Beautiful Woman of Ukraine" according to readers of the Ukrainian magazine Viva! Her beauty officially received the title of the most beautiful woman in the country during the ceremony "Viva! The most beautiful-2017". Undoubtedly, the honorable title was given to this singer because she remains a Ukrainian icon of beauty and style for more than a year.
Vera Brezhneva
Vera is a Ukrainian singer, actress, and TV presenter, former member of the famous VIA Gra music project. Vera was born on February 3, 1982, in the Dnipro, Ukraine. Vera performed on one stage with VIA Gra for the first time in June 2002 during the band's tour in Ukraine and remained its member for more than 4 years. Although Vera was born in Ukraine, she actively works in Russia. In 2007, Vera was named the sexiest woman in Russia according to the votes of Maxim Russia readers. In 2015, Vera Brezhneva became the face of the Italian brand CALZEDONIA in Russia. In 2014, Vera became the UN Ambassador on the rights and discrimination of HIV-positive women living in the countries of Central Asia and Eastern Europe.
Vlada Litovchenko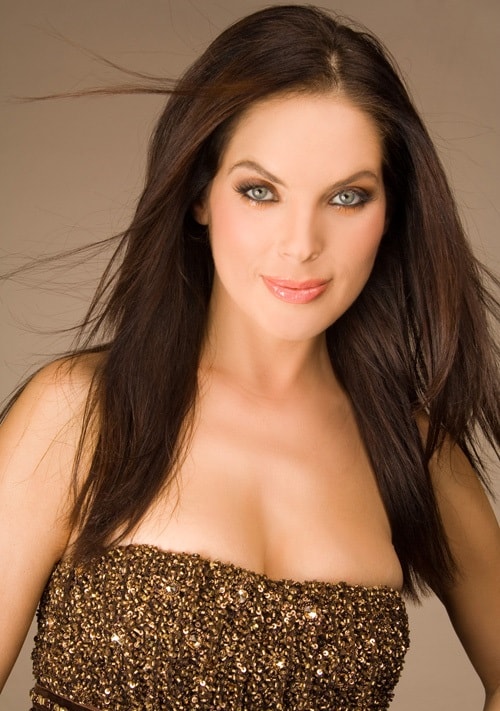 And the last beautiful Ukrainian girl in our list is Vlada Litovchenko. Vlada is the owner of the Miss Ukraine-1995 title, a public figure, and the head of the International Fund for Cultural Cooperation. Vlada was born on August 7, 1970, in the city of Brovary, Kiev region. She graduated with honors from the music school, Odessa Conservatory, and the Diplomatic Academy under the Ministry of Foreign Affairs of Ukraine. Vlada is the face of five trademarks, including Osmany Laffita and Dr. Sante Rozarium. Since May 11, 2007, Vlada has been the face of the Jaguar Company in Ukraine. From 1998 to 2009 she headed the Karin MMG model bureau. Also, Vlada is a Candidate of Historical Sciences, which is pretty unusual for such a beautiful lady. Vera is associated with a beautiful smile, positive, shining eyes, and her famous song "love will save the world". She has all the titles in the field of beauty. Vera was the Sexiest Russian Woman five times in a row according to the version of men's magazines and has recently received the title "Best Star Blogger". She is very kind, beautiful, and calm – young Ukrainian girls really want to be like her.
Ellaria
Ukrainian women are incredible. I have noticed that ordinary girls don't look worse than celebrities who spend much money on professional care. How is it even possible?
16.07.2020 15:05