All the Truth and Peculiarities of Mid Age Dating
15.07.2020
Finding love and building a life with the ideal partner is the dream of most of us. This desire to live an exciting and fulfilling relationship is familiar to most people. Some manage to find their couple early in youth. For others, there are specific difficulties. We often have the impression that the more we advance in life, the rarer are the chances of finding love.
You see your friends becoming mothers, you see the wedding photos of those in your class in high school, and you find it hard to feel comfortable with your celibacy. Being single when you're in middle age is not a problem in itself. But dating in your mid-30s or older, no matter were you in a relationship or only start the love exploration, requires knowing specific rules. We are going to talk about them and many other tips below.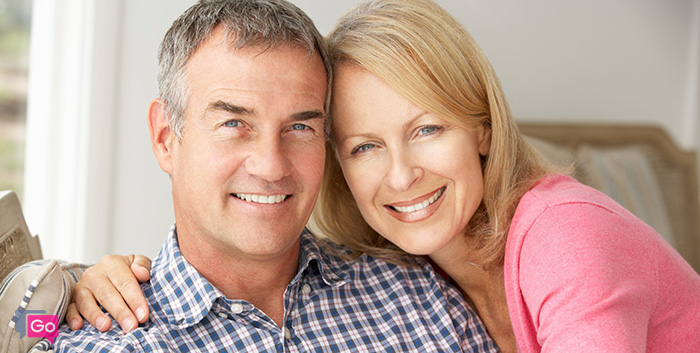 Why people are so skeptical about dating when middle-aged
Most people see the milestone of 30 years as a radical change in their lives in all areas. Professionally we think of possibly changing careers or proceeding further on the career ladder. Financially, we are supposed to be stable a few years after the end of the university. And this also applies to love life. In the society where we live, we imagine mature people over 30 having a solid couple, wedding plans, and children. There is pressure put either by family, by the media, or even by friends to make us believe that it is necessary to have a partner at this age.
There's also the biological clock that makes you panic. If men can have children all their lives, this is not the case for women. Unfortunately, after the thirties, the possibility of starting a family becomes complicated and can push the fairer sex to rush decisions. Sometimes even making a default choice. As a result, many women unconsciously fight for a man who does not match them and ignore dating red flags even though their current partner won't make them happy.
Honest facts you will face during mid-age dating.
If you are single in your 30's, you should be ready that seeking love at this age is not that simple and carefree as in your teenage period. Films and romantic books typically do not describe the peculiarities of this period and embellish the hardships you will face.
It doesn't matter where you want to meet your soulmate, on a single woman dating site or in real life, you should remember these eight facts about middle-age love relationships.
Psychological crisis
At this age, some people have a midlife crisis. They become depressed, dissatisfied with themselves, with their achievements in life, with their chosen ones, because of which they begin to walk on the side and are more striving for financial prosperity.
Middle-aged people are ready for kids
The salvation of mature people at this age is love for children. Another type of people at this age is just beginning to strengthen their bonds of love and is committed to the further development of relations. But all of them understand where middle-aged dating is going and hope for the committed relationships.
Priorities change
People begin to understand that happiness is not in money, but in children, a loved one who you can trust. They can now devote more time to their hobby or quit the work they hated. All of these sudden changes are also connected with the first reason — a middle-age crisis that pushes people to many drastic decisions.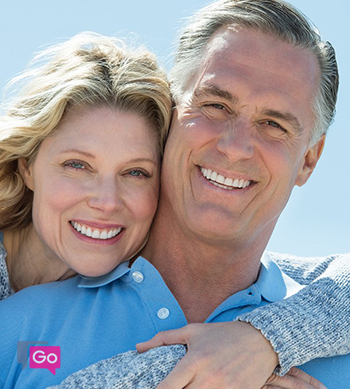 Mature singles may be desperate
Most singles of all at this age, a typical mid-age woman especially, are afraid to be single. And many of them think that to find a partner now is more complicated. But this is not always so. You should have a goal and a marked path. There is nothing wrong in wanting to build a family until a certain age, but do not let this desire dictate you how to behave with the opposite sex.
The love is deeper
Mid age dating is characterized by true feelings that are not fueled by hormones. Teenage love is passionate but quick. But entering a relationship at a mature age, you will enjoy how gradually and slowly they develop. You will experience the whole specter of emotions — from respect to friendship — and finally, find out that you adore the person near you.
Minor difficulties do not bother you
A mid-aged woman is a self-sufficient lady with a stable job, goals in life, and an apartment. Many men suffer from young girls who want stronger sex to provide for them. Mature people will not require this from their partners. The responsibilities, finances, and love will be shared.
Children and divorces
You should be ready that it is rare for singles in mature age to live entirely on their own. The majority of people who are middle-aged and dating again have been once in a relationship and broke up. Many of them are single parents, and you should be glad to meet their kids if you want to have a common child in the future.
They will not change
Often middle-aged women dating their peers hope to reeducate their men and change the attributes they dislike. This is one of the biggest mistakes. If a person has been living for around 40 years with a character like this, they are unlikely to change in the future. Hoping to change a partner is generally a bad idea. If you are dating middle-aged, this task is almost impossible to perform.
Middle age dating rules.
Can dating at a mature age get at least a little bit easier? Surely, here are some tips concerning it.
Take your time and don't let anyone put pressure on you Your friends are building families one after the other, and you are invited to baby showers more and more often. Each time, your joy for your friends is mixed with a confusing feeling. Their achievements send you back to your situation: you haven't found love yet, and you wonder when your turn will come. Don't let yourself be put under pressure; take your time. Too many people have lowered their standards because they are afraid of being alone.
For this reason, not to hurry is one of the essential middle-age dating rules.
Rethink your criteria by making your love assessment
If you're single today, that may not have been so all your life. You have been in a relationship, you have loved, you may have even lived as a couple, or even tied a knot. A 30-year-old single is the opposite of a person who has failed in love: such a person has their demands and life ambitions and will not settle for a short-term affair. However, it is about learning from experience so that you don't waste time. Take advantage of your celibacy to take stock of your past stories: what you would like to find, what you never want again, in a relationship, or your partner's characteristics. From there, redefine your love criteria and manage your dating according to them.
Raise your standards to the height of what you have become
Your criteria for a partner and your relational standards must indeed be rethought in the light of the experience of what has worked or not for you so far. But do not transform a typical middle-age date into an interview. Let the person open to you instead of judging someone by the appearance or the salary that is lower than yours. You have accomplished a lot, you have asserted yourself, you have embellished: you have raised your level in everything, so it is normal that you can expect more from a partner! You can even write down your qualities and achievements, and reread this list before an appointment!
Assume to see far
When you meet someone after 30, you ask yourself more questions: you plan the relationship, question their long-term potential because you are in a period of your life where you don't just want to love, and want to build serious relationships. It is normal to think so in the long term from the start of a relationship, but avoid putting yourself under pressure and also stressing the one you hardly know.
Cultivate your independence to engage better
Do you want a relationship, or do you need it? Do you understand which side you should position yourself on? In youth, we strive for recognition, affection, want another person to fill our loneliness, and nurture our self-esteem. So, if you want your meetings in your thirties to have a different destiny, you have to give them another origin and anchor them in your strengths: you will cultivate everything that makes you durable and work on your independence from all points of view. Paradoxically, this independence will create the conditions for a solid love story: a queen attracts a king and vice versa.
Mid age dating online: tips to succeed.
Mature people are the first generation that has now to plunge into the world of middle-age dating websites in a conscious age. They were not born in the technological era, and many things seem strange but attractive to them. Caution should be your companion in online dating, especially after the '30s.
First, think carefully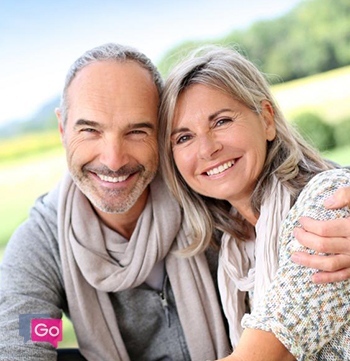 Sometimes finding a partner is more of a constraint than a desire. Think about whether you really want to, or if it's the right time for this step. Maybe you seek someone to fill the void after the breakup. You can get carried away by the codes of society, inertia towards what should be, without doing a good exercise in self-reflection on what you really want. Maybe you don't want to be in a couple at some point, but you force yourself towards the relationships that probably won't work. It is essential to set yourself a clear goal. Otherwise, scammers and people with bad intentions will take advantage of you on a dating site. Remove the blindfold of wanting to find a partner as soon as possible from your eyes.
Don't panic
Many people worry about how to find a partner when middle-aged and cannot get relaxed. Focus on other experiences and develop as an individual, or you will end up in a relationship with a person you barely know. There is no ideal age to know or initiate a relationship. Rather than giving up or not looking, if we are open to looking for a partner, we can maintain a positive attitude and open to whatever comes our way. Overthinking it's an extra-curricular activity doesn't help. You know your strengths and weaknesses, and the romantic experiences that you had with the lessons they taught you. So, do not panic. You will surely find somebody to love because you are worthy of it.
Leave your comfort zone
You will not find a partner at home, so use dating sites. But do not stick to just one of them or the services that you have tried, but they did not work out. And broaden your search circle. If you enter the same filters all the time and seek one type of people, you limit your potential partners' audience. Social gatherings organized by dating services are also opportunities to meet new people. Train your attitude of openness and curiosity. Ask the people you would avoid out—message someone who is not your type. Tell more about yourself in the profile description and answer all people who contact your account. You never know which one of them is your perfect match.
Do activities with strangers
Some see it as sad or crazy, but signing up for social activities with strangers can be a good idea: trips, photography lessons, yoga, or CrossFit lessons. All online meetings should transfer to real life. Never reject someone's offer to meet and try out something new. This is complicated in some countries but more common in others. Mainly because of a deep-rooted sense of shame regarding the country's culture, when at a certain age, we are not where traditions tell us to be. It is exciting and enriching both to do different activities and to meet new people. Sometimes hobbies that we would never have believed will suit us become essential to our development. And it's the same for the people we find there. It can be embarrassing, but you know that this emotion will last a few minutes and go away when the activity starts, and you will see that all is well. It can be a challenge to surpass ourselves and also to find love.
Use dating apps
The idea that dating apps are not suitable for finding a long-term partner is definitely outdated. Many of them are paid and provide you access to the people who have consciously joined the online community of other mature singles. You can meet many people who are glad to tie a knot and have kids there. Apps are now more popular than dating sites because you can get matches and communicate on the go.
We have to assume that the matching services' carefree scenario has changed, and so have the communication codes. Now we have to set up a comfortable and user-friendly form of use of these platforms. Given the pace of life we ​​live in, living in big cities or small towns, such apps can bring those people together who would never meet in real life.
Do not waste your time with people who, from the start, do not suit you.
You must undoubtedly control your emotions, but that does not mean not being demanding, on the contrary. Increase the number of meetings, increase your social circle and your activities. And you will succeed in finding your love even at a significantly mature age.
There are no comments. Your can be the first