Men date night outfit
18.09.2017
How to fail to make a good impression on a first date? Just show up in a stained T-shirt and shabby jeans. Oh, don't wash your hair and brush your teeth. Of course, you may say that every grown up man understands the connection between the way he looks and the way other people (especially women) perceive him. However, some men overlook the power of their appearance. They don't even imagine how meticulous women are when it comes to choosing a romantic partner. Every woman wants to get the best man, so every first date is a kind of exam where she assesses her date's chances of becoming her partner.
Everything matters on a first date. From men's attire to the venue where the meeting takes place. In this guide, we will enlighten you as to the key elements of a successful date and will focus on the importance of your date outfit.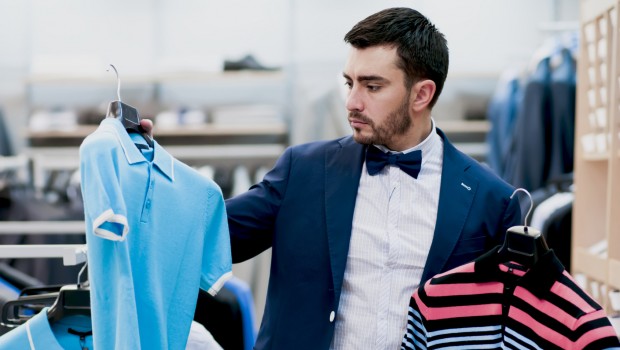 A Date Night: How to Have the Best of It
When you go out on a first date with a woman you like, naturally you count on success. A first date can be considered successful if you go on a second one after it. Let's be honest: you want your every date to be successful. There are certain rules that should be observed in order to make your date night go off without a hitch. Things that contribute to your overall success are the location, your behavior, your communication skills, your manners, and your appearance.
Dates are all about making impressions. You can already win extra points taking your woman to the right place. From your preliminary conversations, you might know about her preferences and this information will come in handy when choosing the location for your rendezvous. A place where she has never been before is always a good choice. It can be a non-mainstream café or a picturesque part of the city that only few locals know about. It can be something related to her hobby or interests she probably mentioned before. Date night ideas are countless, everything depends on your creativity. If you are at a loss for ideas, we have jotted down several date night ideas for you.
Romantic date night ideas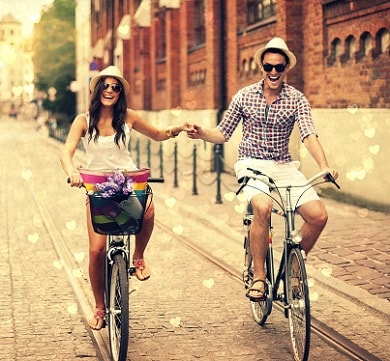 An important element of a date is romance. Women like it and you should use this knowledge. Here are some ideas for a romantic date with a woman.
A romantic dinner on the roof. Every woman dreams of having such date one day. It's only two of you on the roof of a skyscraper contemplating a stunning view of the night city.
A date night on the beach. You'll need to prepare for this date. Start with a simple walk in the park or along the waterfront and then go closer to the water (it can be the sea/lake/river, depending on what is available in your area) where your friend, for whose help you asked in advance, served the table for you two.
Outdoor cinema. If it's a warm period of the year, an open-air cinema is a perfect romantic venue. Some say that the cinema isn't the best option for a first date, but the outdoor cinema is different. It's more romantic: you sit or lie next to each other sharing a warm blanket, drinking wine, watching a rom-com or talking.
A date night at home. If you decided to revive romance in your relationship, it's not necessary to go out, you can arrange a date at your place. Prepare a dinner together or take care of it yourself, light up the candles and enjoy company of your beloved.
A date night on a steamboat. Again, if there is the sea or river in your city, you can go on a small cruise on a pleasure boat.
A romantic show at a dolphinarium. Dolphins are cute and irresistible. If there is a dolphinarium in the vicinity, you should take the chance and take your date there. Dancing dolphins will have a wow-effect on both of you.
Fun date night ideas
If your woman is an active person, then your dates should be full of new impressions and experiences. Consider the following fun date night ideas.
Amusement park. Who said that amusement parks are only for children? You can have a lot of fun on a date in an amusement park. Kissing when the Ferris wheel reaches the highest point, winning a toy for her in the shooting gallery, eating cotton candy, trying some extreme amusements – every couple will find something to their taste.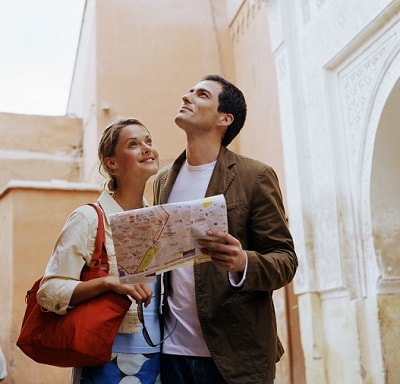 Riding bicycles. Why not? It's fun and exciting. You can also grab some snacks and blankets and have a picnic after a long ride.
A tango class. Looking for the way to connect with your girlfriend? Take a tango class. It's even good if both of you don't have any dancing experience – you will learn something new together and remember that day for long. This passionate dance will kindle the spark of love between you.
Explore new sites in your city. It often turns out that we don't know much about the cities we live in. You can surf the Internet and find some articles about the places off the beaten track in your city and go there with your girlfriend. Become her own guide and show her around.
They say women assess the date by the amount of emotions they receive during it. So, your task is to evoke as many positive emotions in her as possible. To achieve this, make your dates full of events. The best scenario is to alternate some activity with chilling out in a restaurant or a café.
Although the venue plays an important role, there are things that will determine your further success. Your ability to make a conversation is one of them. First of all, relax and be yourself. Choose safe topics, ask questions about her life, hobbies, travel experiences etc, use your sense of humor, keep a positive atmosphere. Give her flowers, demonstrate your table manners, act gentlemanly towards her, pay for dinner.
Do you remember that she'll pay attention literally to every move you make? You'll be in her sight throughout the whole evening, so make sure you look your best. Your attire can become either your ally or enemy. Everything depends on what you decide to wear.
How a Man Should Dress for a Date Night: 9 Tips
If you go out on a romantic date, make sure you look sharp. Well, as a modern gentleman you should watch what you wear and have your own style. But in case you are quite careless about your wardrobe, you should research how to dress for a first date, man.
You want to impress the woman, so start with such detail as your outfit. It will help you present yourself properly. It may become a revelation for you, but by the way you're dressed a woman can tell your attitude to her. Women are very sensitive and biased in this matter. If you show up dressed too casually, she might think you don't care about her and don't take this date seriously.
Why should you rack your brain over how to dress for a dinner date? Men should always think in this situation about how much time women spend getting ready for a date. It would be the returned favor to put more effort into choosing your date outfit.
Another reason to ask yourself "What should a man wear on a first date?" is the fact that the appropriate attire will make your date focus on your face. If every piece of clothing is chosen properly, there will be nothing distracting for your date. It is said that if your outfit is harmonious, people don't notice it.
How to dress for a date? Man should choose his attire according to the format of a date. It can be formal (involving a jacket), if he goes to a fancy restaurant, or more casual but still stylish, if he goes to an amusement park.
We analyzed men's mistakes and are ready to give you some essential tips on how to dress for a date, man.
1. Groom yourself.
Before putting your clothes on, make sure that your body is groomed. Make sure your haircut is neat and stylish. It's advisable to go to the barber at least a week before the date in order to avoid any possible consequences of his experiments with your hairstyle. If you wear a beard, make it look like you really have a beard, not just like you are too lazy to shave. Take care of your nails – remember nothing will stay unnoticed.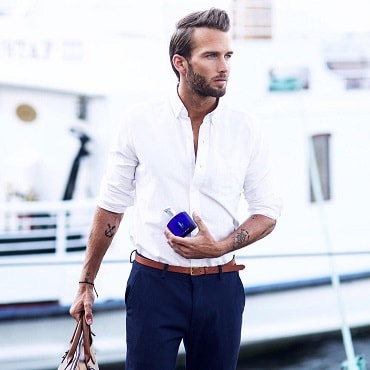 2. Feel comfortable.
The main rule when picking clothes for a date is to choose the outfit you'll feel comfortable in both physically and psychologically. If normally you don't wear suits, odds are you'll feel like an alien when you wear it for a date. Although you should dress up when going out on a date, you shouldn't feel "dressed up".
3. Don't dress too formally.
Some men think that they will impress a woman showing up in suit and tie. A date is a special occasion, but it shouldn't be formal. Of course, if you go to the theater or opera, then a jacket is a must, but if it's a dinner date, a nice sweater will be OK. It's quite difficult to feel at ease when you wear your office suit.
4. Choose something relevant.
As it has already been mentioned, your attire should be appropriate to the environment where your date is going to take place. The level of comfort should be taken into account. If you go bowling, don't wear too tight jeans since you're going to be active. If you go to a restaurant and you know how food likes to fall on your clothes and leave stains, wear darker colors (use napkins as well).
5. Make your outfit your ally.
Wear clothes that fit you, accentuate your figure, and hide some imperfections. It's important to wear clothes that are neither loose nor too tight but look like they were tailor-made for you. You can use some items of clothing to improve your looks. For example, if you want to make your shoulders appear broader, wear a blazer jacket. It will also make you appear slimmer if you need this effect.
6. Leave your funny T-shirts at home.
Your outfit should be neither too casual nor too formal. You already know how not to appear too formal and now learn how not to go to the other extreme. What can ruin your image on a first date is a T-shirt with some "funny" prints. They are totally out of place on a date.
7. Polish your shoes.
There is a belief that the first thing women notice in a man is his shoes. There is even a Soviet Russian movie in which the main female character says how she hates dirty shoes on men. That's why pay attention to your shoes. Clean and polish it. If you wear quality sneakers, make sure they are clean.
8. Choose neutral colors.
You'll communicate throughout the date and your outfit shouldn't distract your woman's attention. For this, don't put on many bright things. It's better to choose calm colors.
9. Wear some cologne.
Emphasize your individuality by wearing your favorite scent. Don't believe those advertisements that promise a particular aroma will attract women. It may take time to find your scent that will be nice for you and others to smell. Just remember that women like fresh scents. Apply your cologne moderately – don't make your date suffocate near you. And the last but not least tip. Your phone is an element of your image but put it on silent to make it just an accessory, not a distraction.
Summing Up
Hope this guide shed light on your meditation as to what should a man wear on a first date. Dress up and dress sharp to impress. Make comfort and smart look your two main priorities. Your appearance should be a nice supplement to your gentlemanly behavior, courtesy, and communication skills.
Kenneth
You know every time I dressed up to impress a girl and look at my best, it was about some discomfort and spoiled mood in the end, so yep, it's better to choose an ordinary casual outfit.
16.07.2020 15:12