How to Flirt with a Ukrainian Girl – Men's Point of View
05.09.2016
Relationships with women go through numerous stages, starting from initial meeting and up to commitment. However, at some point, you need to demonstrate your attraction to make things work. And that's when it comes to flirting. Yes, I prefer to say that flirt is not only a wooing methodology (which it partially is, after all) but also a perfect way to demonstrate your interest and appreciation. It consists of verbal and non-verbal signs that help a girl understand that you are into her and want to continue your acquaintance.
Ukrainian girls have their own peculiarities and, of course, those features find their objectification in the sphere of interpersonal communication. You cannot just approach these girls asking one of them out like other European women – not because they are fussy but because such behavior is supposed irrelevant in Ukraine. You will need some advice to get the best from your acquaintance with a Ukrainian girl – and I gladly provide you with it. Flirting is an important part of the initial phase of the relationship development. You should take advantage of it and do not lose a chance to use the knowledge you have!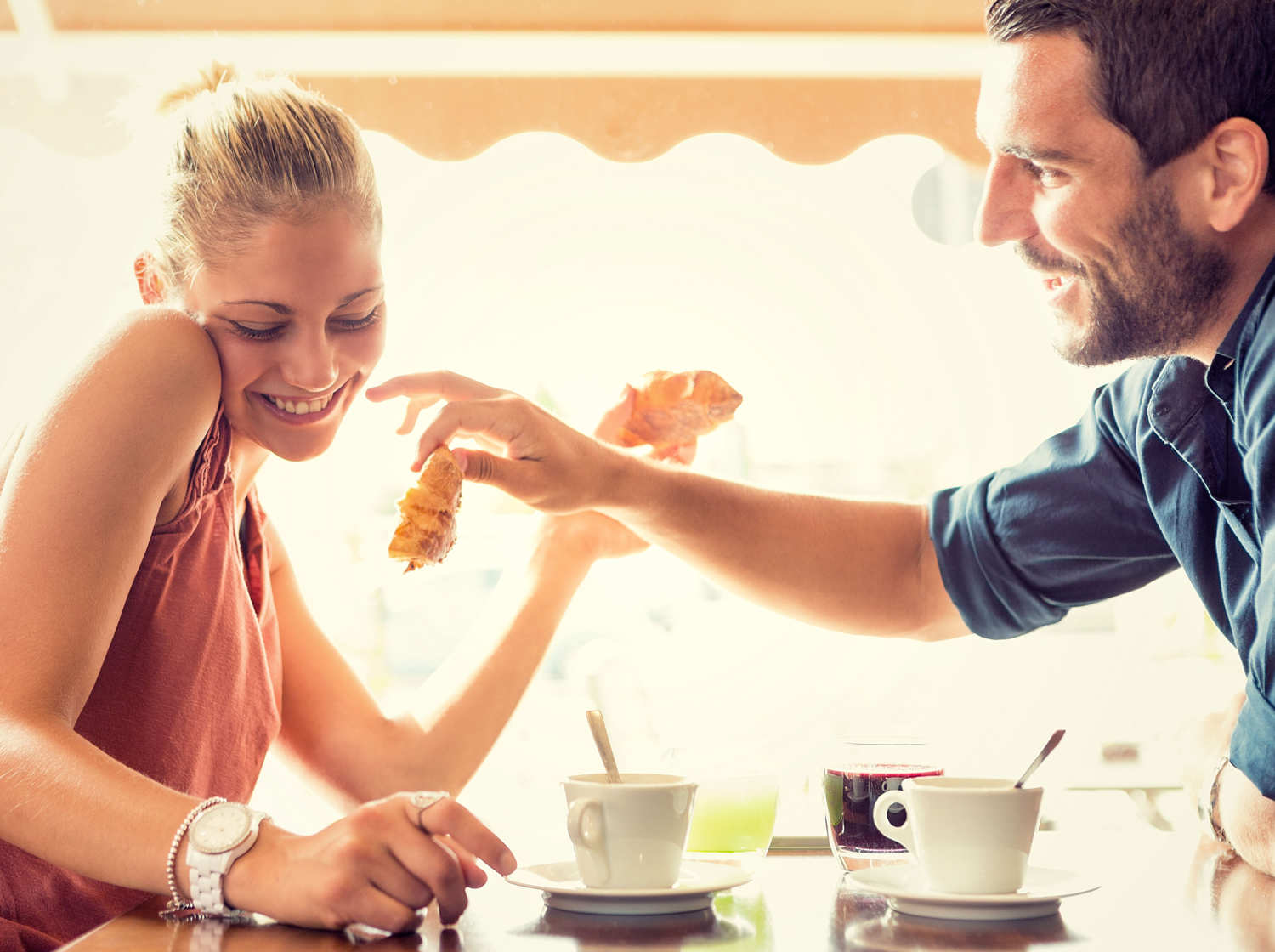 1. Small talks work the best. What should you do after saying "hello" to a Ukrainian woman? Of course, you need to talk about something. If you think that you can immediately start wooing her and talk suggestively about how much you like her – you are totally wrong. Your main aim now is to incline her to talk with you, make her want to spend time together. As a grownup, you indeed know quite enough to keep the conversation going. Talk about something simple yet amusing – recent movies, literature, beautiful places in the city, discuss the place you are in, and so on. Try to understand if you have anything in common.
2. The distance matters. We are now talking not about any kind of metaphorical distance as the emotional detachment of cultural differences (which are also important but not in this case). The literal distance between you and your potential Ukrainian girlfriend matters a lot. If you don't know each other for a long time and the atmosphere of the place you are in is not quite intimate, a Ukrainian woman will feel tremendously uncomfortable when you come too close. There should be from 60 to 80 centimeters between you to ensure her feeling of security. Ukrainian girls are often brought up in religious and pious families. Therefore, they perceive men's attention as something unnatural – even the most gorgeous representatives do.
3. Laughter is everything. Ukrainian culture is believed to be cheerful and self-ironic – and for a good reason. If you look at some of the most popular books by Ukrainian authors, you will find humor even in overly tragic and dramatic novels and poems. Cracking jokes and seeing everything in the ironic light will be quite attractive for a Ukrainian woman. You see, your ability to be humorous determines the wholeness of your personality – only intelligent and complete individuals can deal with humor. And, in the end, jokes and comedy are the things that really help to ease the atmosphere. But don't overdo it! Or you can become friendzoned for good – escaping this place is quite a complicated assignment.
4. Use creative compliments. Men often use cheesy compliments to indicate their physical and sexual attraction. For instance, you may say "you look hot" or something similar – and it won't work with a Ukrainian girl. Complimenting physical appearance is not the great idea with Slavic girls. It might sound like you are a creep. If you want to compliment her, choose something that she is responsible for – her dress, haircut, intelligence, manners, posture etc. She will be exceedingly pleased if you focus your attention on her intellectual abilities.
5. Don't ever overdo things. You know, girls (and humans in general) are not always ready to start relationship or date someone. Overdoing is as bad as underdoing and raw meat is no better than the burnt one. If you see that your Ukrainian girl is not really interested, don't be intrusive and assertive. In most cases, women avoid acquaintances not because they are fussy but because of the circumstances. She may be healing after a hard breakup, she might be committed, you may be not her type – options are nearly infinite. Her reactions speak loud enough. You will perhaps get a second chance if you act pleasantly and respectfully – and, at once, you will have zero chance if you intensify your efforts.
Ukrainian girls are cheerful and delightful. All you need is some knowledge and kindness – girls from Ukraine highly value chivalry and manliness. Have a good luck and enjoy communicating with these precious creatures!
There are no comments. Your can be the first