How to Attract a Divorced Woman
26.06.2023
How to seduce a divorced woman? Divorce is not uncommon now, but whatever one may say, it is more difficult for a divorced woman than for a man. I want to believe in the possibility of happiness, but starting new acquaintances is scary. Not all men are suitable for a divorced woman for a relationship, but you need to remember a few points for those who decide to win her heart.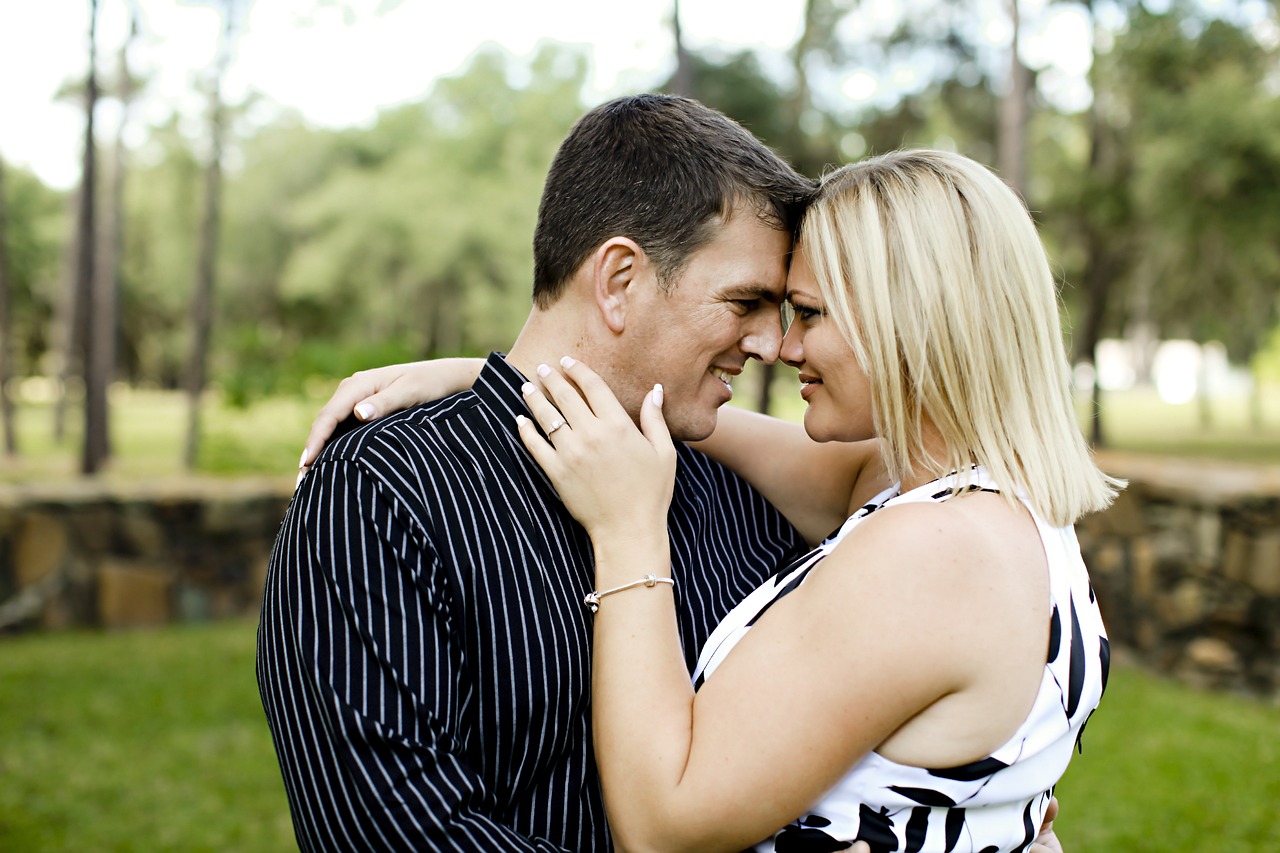 How to date a divorced woman?
Before a man begins a relationship with a divorcee, it is necessary to find out why her previous family broke up. This may be her husband's betrayal, his wife's bad behavior, and other nuances. It is worth considering whether such a relationship is necessary. It is unlikely that the lady will change and will behave differently.
Why should you not start a relationship with a divorcee?
There are at least three reasons why a divorced woman is not suitable for a relationship:
She will constantly compare the new partner with the previous one. An irreversible process will start as soon as the divorced lady finds common ground between her lover and the former. Each of his glances and words will be regarded as "oblique"; the same associations will appear as before.

After a divorce, a woman gets used to loneliness. A lady who has tasted freedom is unlikely to change it for anything. But the desire to create a new family will sooner or later outweigh this feeling. A new relationship for a divorcee will become stressful, and the usual way of life will change. Not every man can withstand the exhausting behavior of his beloved.

The divorcee becomes selfish. Often a woman, after a divorce, seeks to find a partner who will provide for herself and the child and help her get back on her feet. And it's not good for a man. He will be assigned the role of a provider whose services she will gladly use.

Of course, not all divorced women are selfish and prudent. Among them, you can meet worthy ones with whom you can live a long, happy life.
Why divorcees are the best match for a single man?
Dating a recently divorced woman over 40 is a pretty interesting prospect if a man is looking for a reliable life partner. Many believe such ladies make contact easier and know what they want from life. Moreover, the same scheme works with men who were once married. But why is this happening?
Dating a recently divorced woman
First, a divorced woman is usually an experienced woman. She managed to draw the right conclusions after the divorce and, most likely, will not repeat the mistakes of the past. Thanks to this man, it will be much easier to build strong relationships and find a way to the heart of his chosen one.
Secondly, an alliance with a divorced woman promises a man peace and confidence. Especially if he is jealous enough and worries that a lady can get carried away by another person; after all, in fact, she herself could have had time to survive this and definitely would not step on the same rake. Such a woman will appreciate male fidelity and care.
A woman who has survived a divorce will take a new relationship much more seriously. After all, she will approach the choice of her future husband more sensibly and consciously. A new spouse will help start life with a clean slate. And the woman herself will do everything possible so that her man is loved.
How to attract divorced women? A divorced woman does not always dare to legitimize a new union. Someone is just afraid, but someone like a civil marriage. However, if a lady feels that a man has serious intentions, she will hold on to the relationship and strengthen it.
How to address a divorced woman?
What about inexperienced women over 40? If a lady has not had a single serious relationship in her entire life, most likely, she simply does not know how to build one. Not every mature man dares to do this. And the union itself is unlikely to be strong.
It is likely that such women may be frivolous and unpredictable. And casual acquaintances and fleeting relationships are a common occurrence for them. Much of this is a matter of habit. If a person is used to living for himself, he is unlikely to want to change anything.
Of course, such a point of view cannot be the ultimate truth. After all, each person over the years forms his own unique idea of \u200b\u200blove and happiness. However, it is foolish to deny that there are certain trends. And, one way or another, they are confirmed in practice.
Where to meet a divorced woman?
Is there a chance for a divorced or abandoned woman with children to meet a man and create a happy family again? Actually, why not? If fate decreed that way, this does not mean that you need to live alone for the rest of your life.
Some women believe that having a child from a first marriage minimizes searching for a new husband. As a rule, men try to find a girl without offspring so as not to oblige or burden themselves with anything. But not everything is as tragic as it seems from the outside. A child is not at all an obstacle to a new acquaintance, with the condition that the man you are targeting is older than you and not a young student.
How to talk to a divorced woman? As a rule, peers are not yet picky in life; they currently have other goals, and even if you are the owner of an attractive appearance, the fact that having a child will frighten a young guy. Therefore, getting acquainted with men older than yourself and preferably ten years old, is better. Among the age category of 30-40, there are a large number of divorced men, and this is only to your advantage. After all, they know what a family is, have enough experience, and have achieved something in life that will help support you and your child. Some men may even like that you have children; they will easily get used to it and find a common language. The main thing is to have psychological comfort.
Ways and places to meet a man
The next way for single moms is to use the Internet and social networks. Now there are many dating sites and applications where you can find a suitable match for yourself without much difficulty. Fill out the questionnaire about yourself in as much detail as possible, indicating that you have a child. Make an interesting photo shoot, even with your own child, so that everyone can see an optimistic young mother.
Dating a woman who is separated?
First of all, you need to find out what exactly a woman expects from a relationship. Introduce yourself in a fairly formal manner. The conversation can start with simple but not stupid questions. Once some understanding is reached, you can try to find out what she needs from a potential partner. You can complete this task in a week, or maybe a frank conversation will only occur in a few months. It is important to be interested in a potential chosen one as a person. There is probably no other way to get closer and get to know each other. You need to actively show interest and strive to understand it. Such sensitive behavior is the best gift for a newly divorced woman. If a man listens attentively to a woman, he manifests himself as a valuable partner for an adult woman. Very young girls often allow a lack of attention to themselves as a person in a relationship. A mature woman will not continue such a relationship. Plus, a genuine interest on the part of a man will let her know that she, too, can be sincere with him.
Questions to ask a divorced woman
You can ask her about life goals, plans, hobbies, about how she imagines her future. Talking about these topics will help both show interest in a person and understand whether you really need to achieve it. The main thing is not to overdo it. Otherwise, it will seem to the woman that she is not on a date but under interrogation. Most often, mature women, having life experience behind them, managed to form their own opinion about many things. They know exactly what they want. In order to interest such a person, you will have to make an impression of yourself as a decisive and confident person who clearly imagines what he needs in life. Otherwise, a young guy will be perceived as an unreliable and overly emotional partner, and after thirty, few people are attracted to this.
Dating recently divorced women
There are two types of mature women:
The former expect the manifestation of chivalrous qualities from the chosen one; the latter see next to them a reliable and intelligent, at the same time natural and attentive man who has an idea of ​​morality but is modern and easy to communicate. To date, many adult women have grown up in an atmosphere where a man was a reliable support. They will enjoy pleasant little things, such as the door open in front of her, the chair pulled out, and the young man's choice of wine. Women of this type see care and sympathy in pleasant "knightly" trifles; they feel special. Such actions are simple enough, but, most likely, a woman will expect chivalrous displays from any man she meets. Therefore, if you want to date a divorced woman to go smoothly, then behave like a real gentleman.

In the second case, a woman is distinguished by modern views and independence. She appreciates a respectful attitude, but chivalry shown beyond measure will be regarded as an invasion of personal space and a restriction of freedom. For her, romance is a relationship on an equal footing, with ease of communication and sincere feelings. Such relationships are more difficult to build. And yet, sometimes, small acts of chivalry will please almost any woman. It can be flowers, a ring from strong hands in the crowd, or small pleasant surprises. An affair with an adult woman takes time and, no matter what it will be, a short affair or a serious relationship. She will not waste personal time on someone who does not devote enough time to her. Therefore, you need to understand the signs of a divorced woman like you. Flirting needs to be thought out, made inventive, and long-lasting. There are women who like to plan the future together with the chosen one and those who like to have everything chosen for them, but in such a way that it would be a surprise for her.
How to meet a woman after a divorce?
The appearance of a man also plays a role. You should choose more representative clothes that emphasize the dignity of the physique. Many women first visually assess their partner, determining the degree of his maturity by the costume. Casual sporty style, sloppy hair, and rumpled sneakers, combined with ridiculous trousers (for example, too low or too narrow), is likely to repel an adult woman.
To find the ideal partner for yourself, it is not necessary to go on dates and constantly look for new acquaintances. You can simply sign up for GoDateNow and start chatting online. Communication on this site will help save time, but you can also communicate with several partners at once. In the section Girls online gallery, you can meet girls who will interest you. To learn more about online dating, read Our Dating Blog.
There are no comments. Your can be the first