How to meet women online?
06.09.2020
Most of us, ordinary people, have one thing in common – we all want to find one true love and be happy. And we look for this person everywhere we can. But what if he or she lives far away abroad or overseas? Thankfully, we have all the power of the Internet network at our disposal to connect with every part of the world.
A lot of services have been designed for the purpose of online communication. And now it's no big deal to find your love by a few clicks if you know where to look. So, if you are reading this article, it means you have in mind to meet Russian women online. You will find here all the information you need – read on.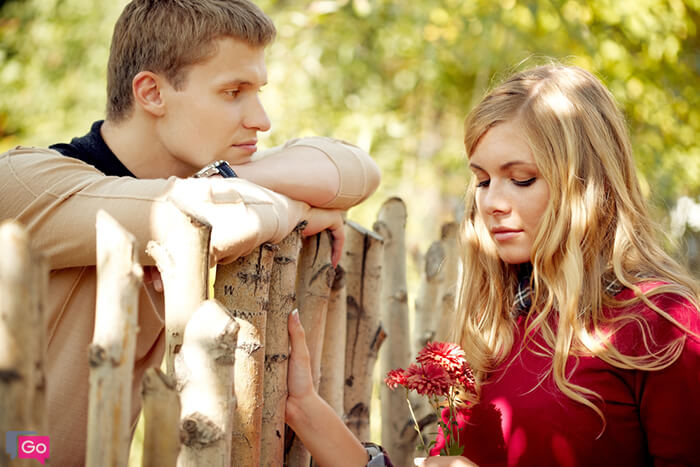 How to attract a Russian woman
No one is born a superhero, but everyone is inherited with the desire to lead happy lives, love someone, and have a family on this earth. Never let your fears or doubts prevent you from finding your Russian soulmate. If you are courageous, warm, and respectful of women, then you will surely find the right one for you.
There are a huge number of single men around the world. In truth, being single is not a bad status, but it is much better to have a partner with whom to build a strong family. Western men are looking for their soul mate, but their quest is not always successful. There are a lot of secrets you need to know to attract Russian women, and we are going to share with you some of the secrets that work.
Generally speaking, Russian women like men who go out of their way to seduce them, and who are ready to take care of them. They want to feel loved and desirable, and want men who admire their beauty. Therefore, if you have made the choice to find your partner in Russia, it is important to know exactly how to seduce the Russian woman you prefer.
Where to seek Russian girls online
The easiest way to find a Russian girl online is to register on the online dating website. These days, a lot of girls choose to seek for their partner with the help of the dating services. With a rich database of profiles on the Russian online dating websites, you would easily find the right person. Many happy couples have met this way. They started from chatting online and then moved to the next level until they understood that they were meant for each other.
Just remember to check the website before you register – it's in your best interest to choose the one with a good reputation. As you know, the number of dating scams increase every day, so be careful.
Apart from the dating websites, you can try your luck and meet Russian girls in live chat rooms. A lot of people there are also looking for a soul mate. When registering in such chats, it is possible to add a couple of photos. This means that you could also see a photograph of a person whom you're talking to. And who knows – maybe you'll meet here your destined person.
But note that, generally, it is easier to find a partner on the Russian girls dating websites where girls are already in the mood for romance and have a specific goal to find their significant other.
How to attract a Russian girl online
Online dating has its own rules, especially when you're communicating with Russian women. They have the reputation of mysterious and sophisticated ladies for a good reason. Russian girls combine a romantic nature and a rational mind. They like to be treated as equals when you address their intelligence and to act vulnerable in relationships.
Here is a set of rules for you to follow if you want to be successful at online communication with these Russian beauties.
Be a positive person, not a comedian.
Russian women absolutely hate whiners. They need a confident and strong man with a positive outlook on life. Try to leave your personal dramas aside at least for a while and discuss more pleasant topics. Occasionally make jokes, but not about her appearance and not all the time – you're not auditioning for a comedy.
Be attentive to the details.
Meeting women online is slightly different from real-time dating. Your only activity is chatting, so do your best and pay attention to what your Russian girl writes you. She will be impressed if you remember some details from her story – starting from her favorite color and ending with her dog's name.
The one thing that can destroy your arising relationships is when you continuously break a promise. Russian women look for someone serious and who can be trusted – and how can you trust a man who doesn't even bother to keep his word. Be consistent and mature, your girlfriend will appreciate that.
Being obsessive won't give you extra points when communicating with Russian girls online. No one likes to be around too clingy people. Be in control of how many messages you send her. Your behavior must be more independent to show her you have a life of your own as well. But don't act too mysterious, though, or else your girl would assume that you're not interested.
How to choose a gift for a Russian
What do Russian women want? No one knows the answer to this question, because Ukrainian women are a mystery. If, however, your question is 'how to make them happy?', We have answers for you. Without a doubt, a thoughtful gift will touch her heart. As you probably know, Ukrainians are sensitive women. Are you looking for the perfect gift for one of them? It's no secret that Ukrainian women love romantic gifts, such as flowers, a souvenir, or small personal gifts.
A bouquet of flowers
A beautiful bouquet of red roses would be the perfect gift for a Russian woman, and undoubtedly much appreciated. Roses are known to be a symbol of love and passion. Taking this into account, you will find the perfect bouquet, made of the most beautiful roses, and express your feelings. Do not forget, however, to buy roses in odd numbers: 3, 7, 9, or 13. Roses are only given in even numbers for funerals.
Candy and music
Russian women also love sweets. A pretty box of chocolates or a bundle of traditional sweets from your country can be a charming and inexpensive gift. Another alternative is a ticket for her favorite band.
A gift for her children
When you give her gifts, don't forget about her children if she has any. Russian women are known to be caring and devoted mothers, and giving a gift to your children is an initiative that will not go unnoticed. Treating her children so kindly is a great way to capture a woman's heart. It is also easier to find a suitable gift for children, such as toys, video games or sweets.
Clothes
Be careful if you are thinking of giving her clothes or any other such gift. Russian women tend to have specific tastes, not to mention that you might have a hard time choosing the right size. It would be in your best interest to ask the Russian woman you want to gift clothes to her size and taste in the matter before you buy anything.
Make-up or perfume
Many women around the world are crazy about Victoria's Secret brand, and Russian women are no exception. You could find an original gift in their store, at a reasonable price. Russian women are as feminine as they are elegant, and they love to keep themselves on the cutting edge of fashion. Perfume or beauty cream could also be an excellent gift, but here too, remember to ask her in advance about her tastes and the brands she usually prefers.
The best gift is your full attention
We are sure, all such gifts would be highly appreciated by any Russian woman. Don't rush to pick the most expensive gift. You can definitely ask her opinion and tastes before buying anything. Finding the perfect gift is much easier than it looks. But most of all, the best gift a man can give a Russian woman is to give her all his attention and love, and it's a gift she will surely cherish!
What Russian girls appreciate in online communication
Though the process of meeting girls online doesn't require face-to-face communication, you should take it seriously. Imagine that you're talking to a person as if on a real-time date. You would choose your words more carefully. Follow the same rule for the online chatting. To successfully communicate with a Russian girl online you should be a little bit inventive and willing to put in some effort.
With the advice below you'll be ready to win hearts and minds when you meet Russian ladies. So, let's see what those beauties appreciate in online communication.
More romantics. Russian girls are very feminine and they are proud of their beauty and wits. And so they want everybody else to admire them, and to hear compliments from men. They will be more than flattered if you show your sincere interest and make some romantic gestures, even if it would just be beautiful words in written form.
Don't speed things up. Russian women by their nature are thinkers; they need time to think everything over. And if you won't give them this opportunity, they would feel under pressure. Take it slow, step by step. Let your relationship evolve naturally from one stage to the other.
Ask relevant questions. To do that, you need to really understand what your girl tells you. Carefully read her message and ask questions that help the conversation flow on and on. And don't forget to tell something about yourself that fits into context.
Show your support. From time to time your Russian girlfriend likes to complain about something, maybe even about insignificant events. Don't try to find a solution to her problem, or worse – tell her that her concerns are ridiculous and not worthy of paying any attention. What she wants to hear from you are simple words of compassion, so don't disappoint her.
Honesty is the best policy. Start your relationship with a clean slate and be honest about who you are and your past. Don't make a big deal of what you have been through – just calmly tell your story. Anyway, a relationship built on a lie doesn't last long.
Finding your love online is now easier than you can imagine. So don't waste your precious time and take the action. Your special someone is out there waiting for you!
Roger
Yep, the main trick in communication with girls is to pay attention to some details in their stories or appearance. They appreciate such things even more than flowers. LOL
16.07.2020 14:51
Isla-Mae Hodge
I think that you can show a little jealousy towards Russians. If you are persistent then you will get the attention of Russian women. They like brave men who never give up. They prefer a strong shoulder to lean on. They feel safe and happy when they see a man who wants to seduce them and win their hearts.
03.12.2020 19:53
Raheel Cornish
I also noticed that Russian women love men who show their jealous side. It makes the relationship more exciting and keeps boredom at bay. They believe that "if a man loves a woman, then he must be jealous." Russian women also love adventures. You must plan some nice surprises for her.
03.12.2020 19:55