Butterfly pick up lines
05.11.2018
Making an impression on a girl is the first and most important step in conquering her. Men have to tell gentle, beautiful words, pleasant and tender compliments to a girl from time to time. How to make a girl a nice compliment? Pay attention to what she is most proud of in herself and praise it or use lines which we publish below.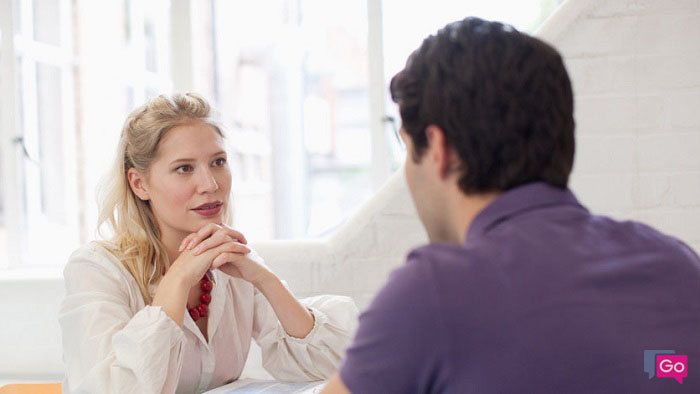 Romantic and cute pick up lines for her
These cute pick up lines will make a girl feel special. They really work.
Your cute smile puts me off balance!
I dreamed about you all night.
I thought about you before waking up.
You can play in films, you can be a heroine of a fairy tale, and I could give you the main role in my life!
You are like wine – you become more beautiful and tasty over the years.
You are so smart that you can be called a genius!
The beat of my heart beats your name.
The green color of your eyes raises the tone of my entire consciousness.
When I see you, I feel an incomprehensible trembling in my knees and an irresistible desire to touch, hug, and caress you.
When I'm with you, I want time to stop. But it, alas, flies too fast.
I regret that I didn't meet you much earlier and spent so many years in vain.
I melt and fly away just looking at your smile.
You fulfill all my dreams of the ideal girl. You are beautiful, smart, strong, and self-confident.
You are worthy of the whole world, but I can't give it to you. So, I will give you the next best gift... my world.
Although I didn't feel it in reality, it seems to me that your lips are the sweetest in the world.
I'm crazy about your beauty! Your lips, eyes... I would look at them forever.
The glitter of your eyes can be compared only with the stars.
I don't hope for anything, but I want you to know, your beauty seemed to me the most important decoration of this world! – These are quite intriguing pick up lines for women.
Thanks to you, I feel like a little joyful child in an amusement park. You are my adrenaline.
You have such expressive eyes and a surprisingly deep, wise look... I adore you and I like your eyes.
I want to become better, change for the better. I want to be worthy of your love.
Butterflies are fluttering in my stomach when your hands touch my face.
You look so gorgeous and luxurious, and at the same time, childishly naive that I'm afraid to touch you – you seem so airy and fragile.
I think that no other girl is as perfect as you are.
You are the person for whom I want to thank my fate. – Text messages with such pick up lines will make a girl happy.
I'm lucky because I met the most beautiful girl in the world.
You understand me so well as if we know each other from a past life.
There is no such depth as in your eyes, even in the largest ocean.
The sun hides behind the clouds. It is embarrassed by the fact that you are more beautiful than it.
I want to be with you as many days as there are stars in the night sky.
Seeing your eyes, I understood why I need the heart.
This is a terrific feeling to know that I met my soulmate.
Your beauty makes me speechless.
I can't express in words all the feelings that I feel for you: our human language is too poor for this.
They say that love and friendship are incompatible. They lie.
Nietzsche said that life would be a mistake without music. You are my music.
You have the most attractive and cute smile in the world. – It is nice to write something like that in your pick up texts.
You understand me so much as if you read all my thoughts and it drives me so crazy.
Your features are painted from the best pictures of artists.
You are fresh and beautiful, like a pink bud.
Not a single flower in the world can be compared with your beauty.
Incredible! How do you live with such beauty? You are probably the happiest woman in the world. – This is what you can ask out over text.
Your hair, eyelashes, lips, blue eyes and white skin are so beautiful, well-groomed, and perfect.
It is nice and pleasant to be with you.
Thank you for your angelic beauty.
Your beauty is comparable only with bright exotic flowers, but only partially. Even they are not as perfect as you are.
Looking at you, I want only kisses, gentle touches, and caresses.
Are you sure your eyes are not magnets? They pull me closer and closer.
The whole infinite cosmos is reflected in your eyes.
I can compare your lips only with a juicy sweet fruit.
Hope you can choose the one among these cute pick up lines.
Funny pick up lines
A girl needs to be intrigued or amused by a funny phrase if you want to get acquainted with her.
Girl, let's bet $100 that you refuse me when I offer to spend the night together?
I looked up a synonym for the word "beautiful" and your name was there.
What is the name of heaven from which you came?
Sorry, I forgot my phone number. Can I borrow yours?
Girl, could you tell me how to get to your heart?
Could you smile? It's so dark outside. – Use such pick up lines for women to make them smile.
Do you think we will look like a young dynamic couple?
Is it not you who has just pinched me? No? Damn! What a pity!
Do you look this way at everyone or only at those you like?
Why do you look at me as if your parents left you home alone?
Your dress looks cool on you, but it will look better on the floor of my bedroom.
Girl, would you tell me how to get to your heart? -This is also a funny phrase that you can ask out over text.
Girl, I am looking for a partner... for dancing. Let me examine you more closely.
Didn't you see my white horse?
You smiled so beautifully that I forgot where I was going.
You are so sad... Can I take your sadness? I need it for experiments.
Unfortunately, now I don't have time to melt your cold look, but I can call you in the evening.
Please, call the ambulance! I was just shot by Cupid! – All girls love romance, so such female pick up lines can come in handy!
I can't believe. How do men keep their feelings in secret and don't tell that you are the most beautiful woman in the world?
Sorry for the silence, I'm just struck by your beauty!
All this can be considered nice female pick up lines.
Tinder pick up lines
Some of you out there may prefer to find single women online by using various dating sites. But don't you worry, there are plenty of different tinder pick up lines to choose from. Here are the best pick up lines you should check out.
I like you, let's go out for some coffee?
Hello! Let's go out and make a snowman together?
Hi, would you like to go to a beach with a handsome-looking guy?
I like you, I want to see you in real life.
You're so skinny, you urgently need to eat some pizza.
Hi, how are you?
Hey there! How are you?
Why are you still awake? Are you bored?
How are you doing? What are you up to?
How as your weekend.
What are you doing, what are your plans for today?
What are your plans for the weekend?
Are you doing fine?
How is your weekend?
What do you do in life? Do you study? What degree?
What do you do in life? What field are you working in?
What do you usually do in your free time?
I would like to invite you for a party.
Have you been registered on this site for a long time?
What is your phone number? Let's give each other a call.
How about I give you a call?
What are your plans for today?
Let's meet.
How about you join on the party that I am going to tomorrow?
Sexy pick up lines
Some of you may prefer a rather direct approach to meeting women in real life, you should probably learn a few dirty pick up lines for her for your next trip to a nightclub. Here are the best pick up lines for girls.
You must have made a mistake - the Miss Universe beauty contest is there.
I may not be a genie, but I can fulfill your dreams.
Are you a magnet? Because it really attracts me to you!
Can I take a picture of you to show Santa what I want to get for Christmas?
I know I have no chance, but I just wanted to hear an angel speak.
In addition to being sexy, what are you doing in life?
Do you believe in love at first sight?
The horoscope promised me to meet a witch. I suppose witches are quite how nowadays…
It seems to me that we are relatives. Let me take a look at the family mole on the chest.
Let's have a $100 bet that I will now invite you to spend the night together, and you will refuse?
In my opinion, both you and me are very bored with this crowd of people around us. Maybe we should go somewhere else?
See that bright spot in the night sky? This is a comet that flies right here at a speed of 35,000 miles per second. According to calculations, it will be here in an hour. So, do you want to have sex?
Let's play the scales! You sit on my face, and I will try to guess your weight.
How about going to my place, closing the curtains, undressing, lying down on the bed, and then do our best to improvise?
Science pick up lines
If you don't want to be that direct and you consider yourself to be a rather smart person than you should probably choose something different from regular sexy pick up lines. Here are some of the best science pick up lines we know of.
What fact or event surprised you the most?
Which memory comes to your mind quite often?
If you could bring back one day from the past, what day would it be?
What was the best advice you were given in life?
If you could live anywhere, which place would you choose?
Which meeting changed your life forever?
If you could take only one book, one item of clothing, and one dish on an uninhabited island, what would you choose?
If you could invite any three historical figures for dinner, who would it be and why?
What would you choose between big money and real love?
Would you rather go back or forth in time?
What talent would you like to have?
If you could choose only one of two options: your own home or a trip around the world, what would you choose?
What one thing would you like to change in this world?
What is your favorite quote from successful people?
What genre of books do you like to read?
Worst pick up lines
These words cause rather a laughter than attraction. We decided to show you the worst phrases that men use when trying to get acquainted.
Beauty, of course, will save the world... but you are not on this list!
I feel so smart with you!
And you probably have a black belt in stupid questions and a gold medal for idiocy.
Don't worry I also forgot your name.
Stop turning words into sentences, you still fail.
Lady, don't smile – it's scary.
Keep saying, someday you will still manage to say something clever!
I look at you and I understand that all the scientists are lying... Not all the dinosaurs have become extinct.
How much do you weigh? Well, tell me at least the first three digits. – Never write text messages with such pick up lines.
You have such fluffy eyelashes. When you blink, I feel a hurricane!
Did anyone tell you that you are very beautiful? No? People are so honest nowadays!
What a pity that you're finally leaving...
You look at me like I'm already naked.
Hello! Do you remember me? You and I met in your dreams.
I know you! But I forgot your name and phone number.
If we are not familiar, then this is your last chance to meet me.
What will you do tonight? – Never start your pick up texts with such phrases.
I thought I was gay until I saw you!
Let's play an interesting game. I will tell you my name, you will tell me yours, and then we will go to eat ice cream in the nearest cafe.
Your right eye is brighter than the left one. I have never seen anything like that!
The expression "women love with their ears" was formed thanks to the centuries-old formation of interpersonal relations between men and women. Today, love is usually expressed in words and actions. An adult male or young man, who is on the rise of tender feelings for a girl, will want to tell her how much she is special for him. And he can do it using these beautiful phrases.
Ashton
Wow! Probably there is everything that women want to hear! Thanks for the useful information.
16.07.2020 16:03