Tips for Flirting on a Second Date
07.07.2023
If you often go on dates, then you have already understood: the second meeting is in no way inferior in importance to the first because it depends on whether you continue to see each other regularly. Therefore, it is essential to read the second-date advice. On the first date, you looked at each other, were very shy, and behaved as awkwardly as possible - but this time, everything will be different. And a completely logical question that worries anyone interested in continuing the novel: "How can everything not be destroyed?".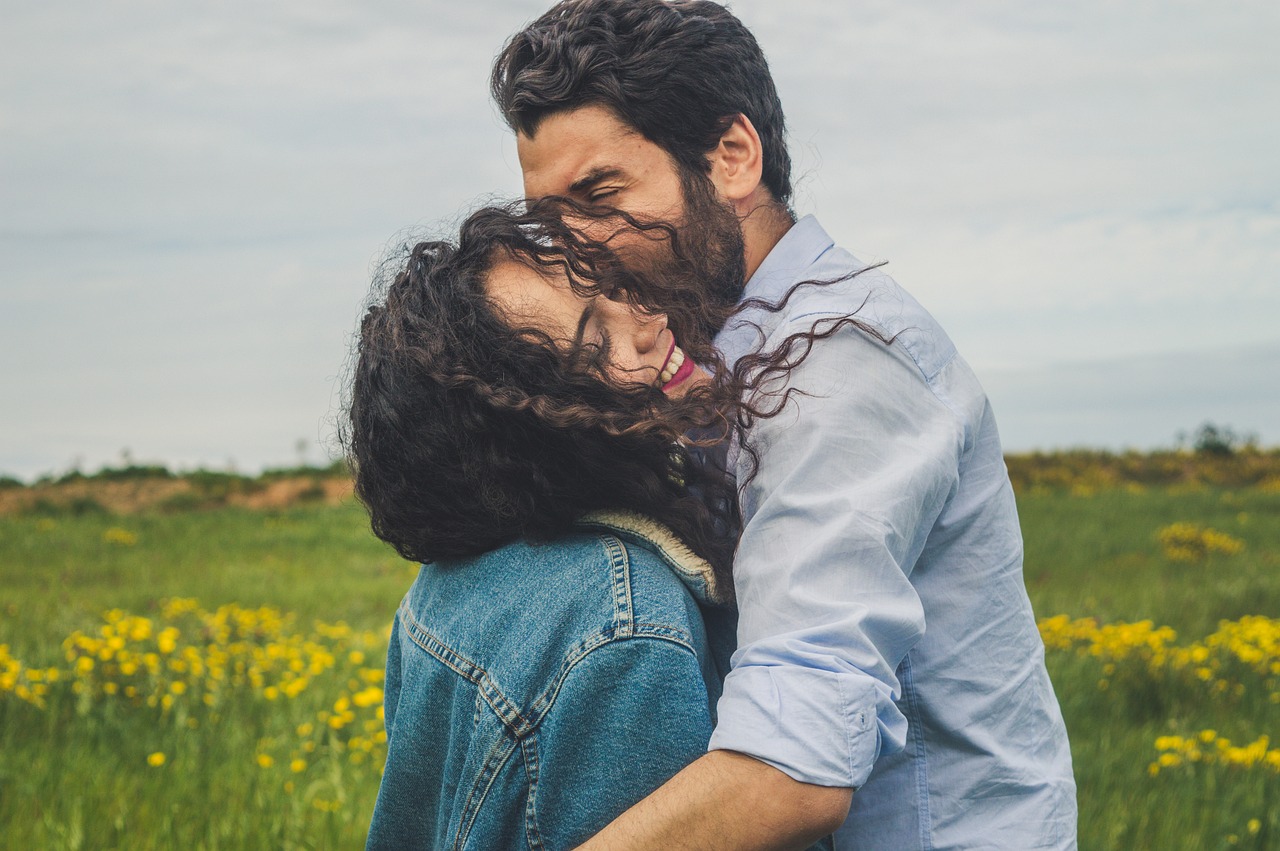 Second date tips
Create a relaxed atmosphere. At the second meeting, you need to say "no" to the formalities. There is no need to take an unfamiliar girl to the cinema or a noisy club. Communication skills are your main weapon. A cozy cafe, an amusement park or a picnic lawn are ideal locations to get to know each other and find common ground.

Keep a balance. You can't be quiet on a date. This is the time to get to know the person better. Tell different facts about yourself: remember your childhood, talk about your travels, and share your impressions about the series you watched. However, don't overdo it. Don't make a trip to a psychologist out of date. Give your partner a chance to speak. For second date touching to be successful, follow these tips:
Do not touch on too serious topics. A date should be accompanied by humor, not talk about death or religion.

You should not talk about failures and complexes.

Don't gossip!

Do not describe in colors your future life together. It certainly can turn you off!

And never talk about your ex. The girl will think that you either miss your past relationship or don't respect it.
Show that you are attentive. It is important for you to prove to the girl that you not only listen to her but also hear her. Therefore, be observant. Maybe on the first date, she told you what place she wanted to visit. Take action! Invite her there. Or she mentioned a favorite movie. Watch it before a date so we can discuss all the most exciting moments together.

Of course, the girl will be pleased if you remember the details from her life: the name of a pet, a hobby. Chat with her about these topics - these are important second-date rules. And if a girl has turned her head so much that after the first date, it is difficult to remember some facts, then check her social networks. There's definitely a lot of good stuff in there! But just do not overdo it: showing excessive awareness of the life of a companion, you risk frightening her away.

Be a gentleman and recognize the second-date etiquette. During the second date, not only words but also actions will be extremely important. They will let the girl know how caring you are. Therefore, do not forget the rules of etiquette: open the door for her if you get into the car, help her put on a coat while going up or down the stairs, and give her a hand. Thanks to manners, you will be able to show a special attitude towards her. Believe me, the girl will notice it.
Flirty questions to ask on a second date?
Surely all questions about work, hobbies, pets, and other open topics have already been asked. Then what can we talk about?
Last meeting. Recall what the interlocutor said last time. Deepen the questions. A person will be pleased with the fact that his words or preferences are remembered. Share the emotions that arose during the meeting. Laugh at the nervousness that tormented you before the first date. Explain what you liked about the person at the last meeting. If the last time he/she did, said (a) something incomprehensible or unpleasant, it is better to discuss it right away. A polite conversation in a calm tone will help solve the problem, avoid misunderstandings, and get to know a still unfamiliar personality more deeply.

Plans and goals. Find out life priorities (family, career, self-development, etc.). Ask a question about where he/she would like to live (in a small town or in a metropolis, at home or abroad). Directly ask about the main goals for the future. What should happen on a second date? Ask to imagine that the relationship has already formed. Learn about your place in the plans of man. What is desirable not to touch at all is the in-depth financial issues. Getting to the bottom of specific amounts and concentrating on the current and potential earnings of someone who is barely familiar is a bad form.

Memories. Ask them to share their favorite childhood memory. Share the most exciting/scary/happy moment. Ask to tell the same. Play Never have I ever. Talk about school or student years, especially about funny incidents. Remembering funny cases and funny incidents is a pleasant thing. What can not be said about the difficult periods that you want to forget as soon as possible? In such situations, it is important to carefully monitor the reaction to the question and carefully switch the subject if the person clearly does not want to stir up the past. The second conversation is not yet suitable for revealing secrets and touching on old wounds. A typical mistake is to talk about previous relationships in detail. You can name the general reason for the breakups, but it would be nice not to touch the dirty details.

Family. Ask about the identities of the next of kin. Learn more about relationships between and with parents and siblings. Ask about the personal ideal of the family (who is the leader, who works, how many children). Learn about second-date expectations. Not everyone is lucky to be born into a wealthy family. It can be difficult for an opponent to talk about their family squabbles. It is advisable not to put pressure on the person with such questions in this case. If the interlocutor himself wants to talk about the difficulties, listening to him without interrupting is important.
What to do after a second date?
If you like the person, unlike the first meeting, the second allows you to invite them to the next date immediately. However, this does not mean that this right can always be used. If the partner is in doubt, it is better to wait with the invitation, using a pause for reflection. Offering a relationship already at this stage is taboo. Of course, there are couples who, after just a couple of hours of communication, decided to be together, got married, and then "lived happily ever after." However, if you look at the statistics, the number of such marriages is scanty. In addition, many such a move will seem strange. To say goodbye coquettishly, jokingly, or seriously, whether to immediately clarify where and when to meet next time - all according to the situation. If you and your partner are ready, a second-date kiss will be appropriate.

If something went wrong, if the understanding has come that you don't want to build relationships with a person or it won't work out, it is advisable not to delay the "verdict." Otherwise, the partner will build castles in the air because silence they gave him hope. It's hard to refuse; there is awkwardness, a feeling of guilt. However, this is better than lying and taking each other's time. In addition, it will be much easier to break up after the second meeting than after the fifth or tenth. How to do it:
thank you for the date; briefly emphasize the dignity of the interlocutor;

directly, but in a polite manner, to say that nothing will work out;

be sure to state the reason for such a decision;

apologize for wasted time, and attention;

wish you luck in finding the right person and leave.
Speak softly, calmly, respectfully, without accusation, but openly, avoiding any ambiguity.
After registering on GoDateNow, you can start getting to know different potential partners. Here you can start chatting with different people, and when you are ready, you can make a date. This way, you can save time and not necessarily go on dates with people who are not suitable for you. Meet a girl in the Girls online gallery. And in Our Dating Blog, you can learn more about online dating and communication, as well as how you can build healthy relationships even at a distance.
There are no comments. Your can be the first