10 Mistakes in Your Dating Profile That Turn Women Off
02.11.2020
Usually, the reason why you don't get many responses from women is that your profile doesn't grab women's attention. Your online dating profile is you. The same as women size you up when you approach them on the street or club or anywhere else in real life, they check out your profile once the receive your letter. Before replying, a woman will scrutinize your profile: she'll read your personal description and look at your photos to get a general idea of what kind of person you are and whether you're worth her attention. You only have a minute or so to make an impression on a woman that is browsing through your profile, so make sure it reflects your personality and gives her the right impression about you. Very often men don't pay enough attention to their dating profiles and as a result, end up complaining about scarce responses from women. They can be great guys but their inability to present themselves in an advantageous way might prevent them from being successful at online dating. If you want to create a successful profile, you need to avoid the following common mistakes.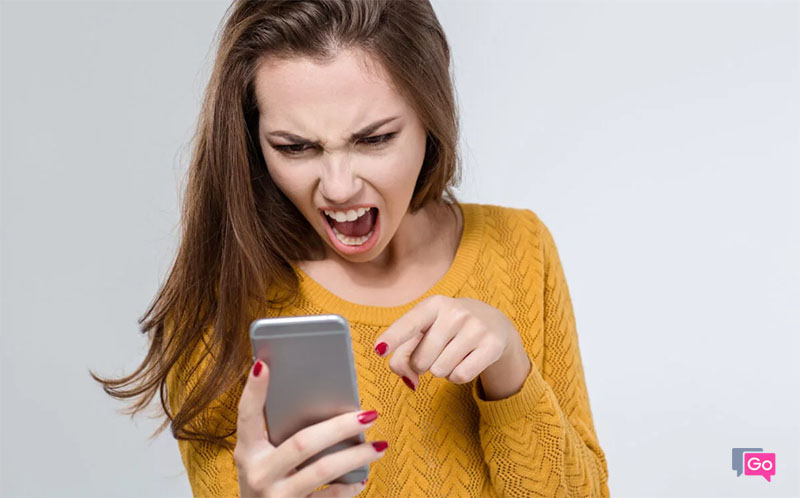 Justification of your presence here
Although looking for a potential partner has become a usual thing, many people still think it's embarrassing. That's why they include in their profile a kind of disclaimer – sentences like "I'm here out of curiosity" or "I can't believe I've come to this". If your profile contains a similar phrase, delete it because it sounds repelling. Don't explain why you're here because it's clear as day: you're looking for a romantic partner. Moreover, your words might offend those women reading your profile making them think there is something wrong with them.
Addressing all women
Many men start describing themselves with greeting the female audience. Usually, it's something like "Hi ladies? I'm …". They forget one very important thing. These words will be read by a particular woman and when she sees "ladies", she'll get a feeling that you're greeting the crowd of women, not her. The best option here is to skip this line and come up with something more personal, interesting, and inviting instead. It can be a series of questions, for example: "I like traveling. I've been to many countries. Spain tops my list. What's your favorite?"
Writing your bio
Do you always read long descriptions till the end? Women who open your profile want to get to know some facts about you, they don't want to read the story of your life. Two paragraphs of information about yourself will do. If you write a long story, women will get bored quickly reading it or skip a good chunk of your text. There is another reason why being too verbose in your profile is a mistake. You kill the mystery. You'll have nothing new to tell her when you start corresponding.
Indicating your financial status
It's understandable that you want to let your potential dates know that you're an independent man who will be able to provide for your future family. Yes, a woman wants to know it but you shouldn't write about your financial status in your profile. This information can attract the wrong type of women that are after men's money.
Listing
When you write about yourself, avoid enumerating your virtues, hobbies, or jobs. Long lists the same as long stories are boring and no one reads them till the very end. Also, a woman may think that you're just bragging. That's why pick the most significant items and show why they are important.
Being negative
Every person has their likes and dislikes. Your profile is not a book of complaints so don't list the things that you hate in it. You'll discuss it later during chats. Instead, focus on the things you appreciate, that that make you happy and inspire you.
Setting requirements
You're looking for a particular kind of woman. Some men compile a list of requirements for their potential dates and include it in their profiles. You should never do that. You might come across as picky and turn women off by it. Three most important qualities you look for in women will be enough.
Excessive abbreviations and emoticons
You're online and it's OK to use netspeak. But if your messages are replete with abbreviations and emoticons, your interlocutors might think you're too lazy to write full sentences or phrases.
Poor grammar
If a man doesn't differentiate between your and you're, it can be a huge turn-off for a woman. Your profile is your CV – don't let the typos and blunders spoil your image.
Self-praise
No matter how confident you are, don't describe your personality using pompous words. "I'm one of a kind" doesn't sound cool but rather lame. How are you going to prove it? If you're hot, she'll see it in your photos. If you're smart, you'll prove it during your interaction.
Attractive online profile features
In our time, fulfilling life is unthinkable without the Internet and modern means of communication. In the virtual space, people communicate with friends, look for work, and find love. Dating sites are one of the most convenient places to find a life partner or make a romantic acquaintance, and the profile on this site is like your face in the virtual world. So let's consider attractive online profile features that can ensure your success on a dating site.
100% absence of grammatical and lexical errors is the first rule of an attractive profile. For short-run romantic acquaintances, the absence of obvious mistakes in grammar is enough. But to find a life partner, even the subtleties of the writing style and the correct choice of vocabulary are important. Your accuracy and thoroughness in composing the text will be highly appreciated.
Completeness of the questionnaire. As with job hunting, details and particulars are important. So do not be lazy – answer all the questions that a dating site offers. Other users should be able to apprehend your character and life aspirations based on this data.
The veracity of information. Information can be embellished and slightly distorted, but only that which cannot be objectively verified. Hobbies, character traits, interests – all these are abstract concepts, and here, you can show your imagination (within reason). It makes no sense to tamper with data on your age, marital or financial status.
Appropriate photos on a dating site should show you in the best possible light, so do not post photos on which you are half-naked or relaxing with friends with a can of beer in your hands (a popular option of the dating profile pictures for guys). Photos on a dating site should show your personality.
How to write a good dating profile: 7 tips tutorial
Your dating profile is what helps other users come to a decision whether to start a conversation with you or not. To make an attractive dating profile, follow these tips:
Write reliable information
Remember, the truth is always important! So, include only valid information on your dating profile, ranging from your eye color to the year of birth. Believe it, the information model, compiled by a person when reading your profile, has a huge impact on further communication. And detailed, real-life questionnaire items increase the chance of successful communication on a dating site several times.
Post photos
Photos are a great source of information about you. People, looking at your photo, appreciate it. To say more, it inspires confidence. Of course, if the photo is really yours, and not of some famous singer or actor. This, on the contrary, scares off users who are viewing your profile. Therefore, the presence of a photo, and preferably several, psychologically disposes a person to communicate with you.
Provide complete information
Don't try to show yourself as a modest man or an excellent pupil. Of course, this is good, but during online dating, it is better to give the impression of a cheerful and good-natured interlocutor. But do not ratchet things up, it is important to provide only reliable information, which means that you should not encroach on qualities that are alien to you.
Talk about your accomplishments
Tell what you have achieved in life, what you are proud of, say about your merits. You need to make a good impression, and for this, you should not neglect your positive characteristics. Do not take this as bragging: without specifying your merits, your dating profile will look dull and will not generate interest in other users. People are drawn to those who themselves strive for something.
Write a clear description
The clearer you write down each item of the questionnaire, the more likely it is to get a mutual understanding of others. If a person comes to a dating site with serious intentions, then it will be important for them to read about your attitude towards this or that thing. If you are talking about your hobbies, do not forget to give examples.
Add some humor
A person who knows how to insert a joke in the right place is always able not only to defuse the situation but also to attract people. Funny status in no way interferes with your serious dating profile, on the contrary, it means that you are a person who knows how to enjoy life. Just do not overdo it, otherwise, you will seem like a frivolous man.
Be frank about your intentions
This is the best dating profile tip. If you are looking for simple flirtation, let other users know this in advance. In case you strive for long-term relationships, do not hesitate to say so. This information is as fundamental and important as your profession and age – it gives people an idea of how much you match each other.
These tips are not complicated. Moreover, during registration on a dating site, you will be presented with system tips that should not be neglected. As an example, you can read the profiles of different people and understand through your own experience which profiles attract people, and which, on the contrary, eliminate the desire to communicate. Use our tips on how to write a dating profile and you will definitely get the desired result on the dating site!
Raymond
I couldn't understand guys who address all women in their profiles. It looks so stupid especially if you mention that you are looking for your one and only. Yep, definitely.
16.07.2020 14:45
Alana
I am a philologist by profession, and it pisses me off when people do not know how to write correctly and make a lot of grammatical mistakes, especially in their online dating profiles. Such men seem to me thoughtless and irresponsible. It's not difficult to check what you write. Be literate!
02.12.2020 14:19
Leo
I don't understand people who lie about their age, place of work, or marital status when looking for a significant other on a dating site. This trick can work only if you are looking for a one-night stand or short-term relationships for 1-2 days. Otherwise, the truth will always come out.
02.12.2020 14:20
Emma
I always look at a man's photographs first and then read his personal information. If I don't like the photos, I immediately leave the profile page of this person and continue searching. And the point is not in the appearance of men, but in the fact that they like to post inadequate photos that only repel women.
02.12.2020 14:20
Amber
I love men with a good sense of humor. Therefore, if I see really funny jokes on a guy's profile page, he instantly arouses my interest and desire to start communication. Although at the same time, it is important for the humor to be in moderation, I do not like frank buffoonery.
02.12.2020 14:21