10 Mistakes in Your Dating Profile That Turn Women Off
02.11.2016
Usually, the reason why you don't get many responses from women is that your profile doesn't grab women's attention. Your online dating profile is you. The same as women size you up when you approach them on the street or club or anywhere else in real life, they check out your profile once the receive your letter. Before replying, a woman will scrutinize your profile: she'll read your personal description and look at your photos to get a general idea of what kind of person you are and whether you're worth her attention. You only have a minute or so to make an impression on a woman that is browsing through your profile, so make sure it reflects your personality and gives her the right impression about you. Very often men don't pay enough attention to their dating profiles and as a result, end up complaining about scarce responses from women. They can be great guys but their inability to present themselves in an advantageous way might prevent them from being successful at online dating. If you want to create a successful profile, you need to avoid the following common mistakes.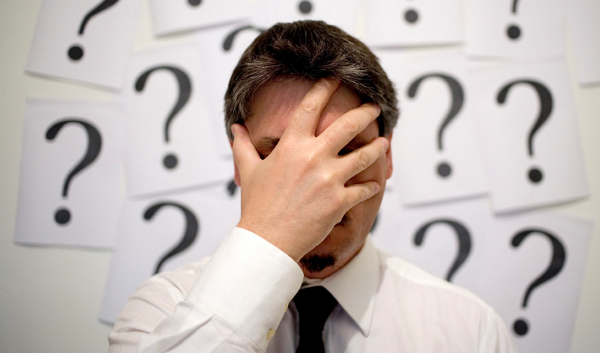 Justification of your presence here.
Although looking for a potential partner has become a usual thing, many people still think it's embarrassing. That's why they include in their profile a kind of disclaimer – sentences like "I'm here out of curiosity" or "I can't believe I've come to this". If your profile contains a similar phrase, delete it because it sounds repelling. Don't explain why you're here because it's clear as day: you're looking for a romantic partner. Moreover, your words might offend those women reading your profile making them think there is something wrong with them.
Addressing all women.
Many men start describing themselves with greeting the female audience. Usually, it's something like "Hi ladies? I'm …". They forget one very important thing. These words will be read by a particular woman and when she sees "ladies", she'll get a feeling that you're greeting the crowd of women, not her. The best option here is to skip this line and come up with something more personal, interesting, and inviting instead. It can be a series of questions, for example: "I like traveling. I've been to many countries. Spain tops my list. What's your favorite?"
Writing your bio.
Do you always read long descriptions till the end? Women who open your profile want to get to know some facts about you, they don't want to read the story of your life. Two paragraphs of information about yourself will do. If you write a long story, women will get bored quickly reading it or skip a good chunk of your text. There is another reason why being too verbose in your profile is a mistake. You kill the mystery. You'll have nothing new to tell her when you start corresponding.
Indicating your financial status.
It's understandable that you want to let your potential dates know that you're an independent man who will be able to provide for your future family. Yes, a woman wants to know it but you shouldn't write about your financial status in your profile. This information can attract the wrong type of women that are after men's money.
Listing.
When you write about yourself, avoid enumerating your virtues, hobbies, or jobs. Long lists the same as long stories are boring and no one reads them till the very end. Also, a woman may think that you're just bragging. That's why pick the most significant items and show why they are important.
Being negative.
Every person has their likes and dislikes. Your profile is not a book of complaints so don't list the things that you hate in it. You'll discuss it later during chats. Instead, focus on the things you appreciate, that that make you happy and inspire you.
Setting requirements.
You're looking for a particular kind of woman. Some men compile a list of requirements for their potential dates and include it in their profiles. You should never do that. You might come across as picky and turn women off by it. Three most important qualities you look for in women will be enough.
Excessive abbreviations and emoticons.
You're online and it's OK to use netspeak. But if your messages are replete with abbreviations and emoticons, your interlocutors might think you're too lazy to write full sentences or phrases.
Poor grammar.
If a man doesn't differentiate between your and you're, it can be a huge turn-off for a woman. Your profile is your CV – don't let the typos and blunders spoil your image.
Self-praise.
No matter how confident you are, don't describe your personality using pompous words. "I'm one of a kind" doesn't sound cool but rather lame. How are you going to prove it? If you're hot, she'll see it in your photos. If you're smart, you'll prove it during your interaction.
Raymond
I couldn't understand guys who address all women in their profiles. It looks so stupid especially if you mention that you are looking for your one and only. Yep, definitely.
16.07.2020 14:45