How To Build Trust In A Relationship?
01.09.2022
Trust is the foundation for any couple and results from merging your and your mate's backgrounds. It's noteworthy to realize that even though experience can help you avoid mistakes, it can also hinder developing trust in a relationship. Here's why it's essential to reflect that fulfilling life and healthy partnership are impossible without some risk. This article discusses building confidence from the first date, making transparent relations, and believing again if someone fails you.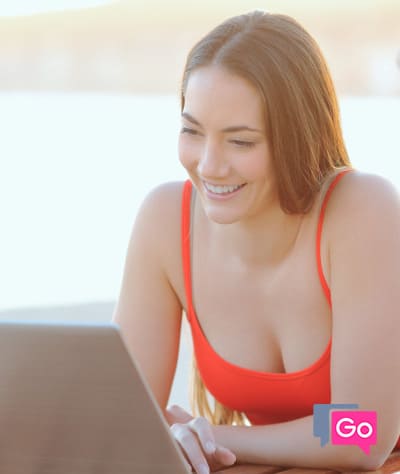 How to gain trust at the first meeting
At the beginning of the relationship, confidence arises, based chiefly on instincts when falling in love. The partner's image manifests in behavior more than facts and actions. So if you want to build reliance from the first meeting and wonder how to earn someone's trust, you should focus on active listening. You could be familiar with some methods, yet, we will highlight the key ones and explain what they mean to the listener.
Maintain eye contact
Look at her when you listen, look into her eyes, and smile with yours. Your eyes are the most significant part of your image, and if you are staring at some point in space instead of making eye contact — that means you're out of here and not hearing your partner. You shouldn't gaze at her face all the time, but at least you should see her face for more than half of your conversation.
Use gestures and reactions
Nod while talking, make sympathetic remarks, and don't cross your hands. Remember the importance of removing all obstacles between you and her. A phone, book, or anything placed between you and your mate could seem like a barrier, so it's better to clean up the mess on your table, especially if you're chatting online.
Show care and attention
As your romance develops, you need to deepen your zone of confidence, and active listening skills alone are not enough. To take it to the next level, make her feel appreciated. Praise her for any good deed, such as a well-done job or social achievement. Praise should not be naive but deserved and sincere. Never forget about significant dates and events for her: birthdays, anniversaries, and so on. Caring is a secret key to how to make someone trust you in a relationship, and it allows you to achieve a high level of trust.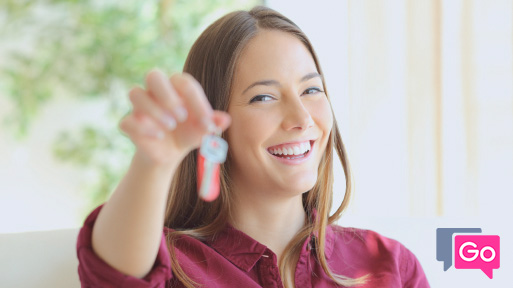 How to place trust in a relationship
As your couple gets tighter, you will review confidence issues in every step you take. And here you come to the "How to establish trust in a relationship" question.
Sometimes you may find yourself pushing your couple's personal space, and sometimes you may feel uncertainty in lining personal borders. It's good to realize that you can't force anyone to lean on you, but you can deserve it. How our trust is built is in the presence of complete security. And, if you create such a safe environment for your mate, she trusts you more. So if you were looking for advice on how to improve trust in a relationship, here are some typical zones where you can focus your attention on self-checking:
Be kind
The better way to build reliable relations is to show someone they can trust you. If you allow each other to be humiliated (jokingly or seriously), you create an unsafe environment for life and many problems that lead to the destruction of relationships.
Give instead of proving
Are you looking for a way to prove your trust? Well, the best way to do this is to show that you are heart open and not following your mate with moral or suspicion issues. In a nutshell, the best way to prove trust – is not to prove it. Instead, pay special attention to your "constantly-control-your-partner" desire, as it's the best demonstration of your distrust. Do not obsess over your half, do not control her life - live yours. Constant attempts to control only push you away from each other and destroy trust.
Accept your partner's wishes and line your borders
So, if she wants to spend time with friends, learn to accept her desires and respond calmly to them. Remember that you can always calmly discuss what is unacceptable to you. For example, when your mate says she wishes to go to a nightclub with girlfriends, and you understand that you dislike this idea, it is better to discuss this point with her immediately and thus avoid problems of mutual understanding in the future.
How to learn to trust in a relationship?
Sometimes the experience of trauma can become a barrier to your faith and force you to replay an adverse scenario back and forth in your mind. So, the main question becomes how to trust again in a new relationship.
Well, sensing feelings as a repetition of previous experience is not wrong — if you realize that those you are currently dating have nothing to do with it. If you're overthinking your past relationships, they might have remained somewhat incomplete and significantly impacted you. Ask yourself: what if those feelings you're sensing now are not the cause of your actual relations but the consequence of elder ones? And if you find that you are bound to the old image, you need to let it go. The parting should touch with a feeling of peace and mild sadness, not resentment. And only then can you enter into other relationships safely. Jealousy is a normal feeling only if it's related to the one you love now, not the one you once loved.
Are you searching for a soulmate that you can trust?
Learning to trust in relationships is tricky and may not work the first time. For many people, trust is the central meaning of relationships. But don't take it too sad. Remember, trust is the way, not a destination.
If you're willing not to force your date with someone, you may find interesting, Our Dating Blog, with tips, lifehacks, and relations theme reviews. And if you're ready to start a new romance and still don't have a partner, try GoDateNow. It's an online service connecting singles from around the world. Our Girls online gallery counts more than 100 k beautiful ladies with a genuine interest in meeting someone. And you might be that lucky someone just if you let your better date begin. Join now and let your heart guide you.
There are no comments. Your can be the first