How to Impress a Russian Girl: Tips That Really Work
14.10.2015
The tendency of dating Russian women still persists and the number of foreigners looking for females in Russia is quickly surging. Indeed, tens thousands of American and Western European men are dreaming of having a gorgeous Russian woman as a life partner. Such obsession with Slavic girls is triggered by their beauty, caring nature, sincerity and fidelity to a husband and family values. This is why, lots of men cannot resist a temptation of registering with a dating site and dating Russian girls.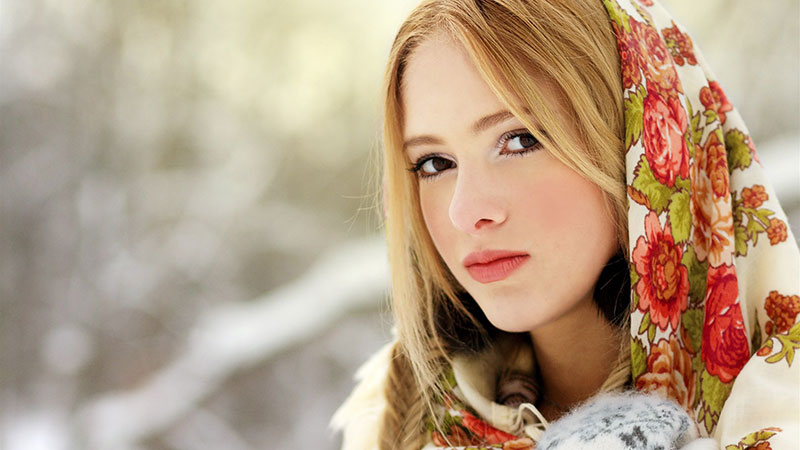 If you have joined an online dating community, you need to understand that wooing Russian women might be somewhat difficult, as they are different from your local women. They have a completely different way of life, attitude to life and relationships. Thus, to impress a Russian girl you need to understand this difference.
Here are a few recommendations that will help you make a good impression on a Russian girl.
Pay Compliments
You will hardly find a girl who does not like to be complimented or praised. Even western girls love compliments, so do not forget to give generous prize of a girl's appearance, physical shape and clothes. Most of Russian girls invest lots of time, effort and money to look good: they stick to a healthy diet, attend gyms and buy fashionable clothes. They do this to appeal to you, and this definitely deserves your high appraisal. Always be attentive to your lady and regularly compliment her on her appearance and other things that you like about your Russian girl.
Be Romantic
Most of Russian girls have a romantic nature and still believe in fairy tales. So, to win the heart of a Russian girl, try to turn her life into fairy tale where she will be your precious princess. Just create a romantic atmosphere around her: arrange romantic dates, talk about romantic things and your feelings. If you learn and use a few love phrases in Russian, you will melt a heart of a Russian beauty much more quickly.
Be Confident and Persistent
Do not lose confidence no matter what happens. Russian women dream about dating confident men who never shrink back before obstacles. Be ready that a girl will test you, as she wants to be sure you are a reliable guy. Do not blench if a girl hands you the mitten and do your best to prove you are the right guy for her. Many girls yield to confident and persistent men who are not afraid to reveal their true feelings. Otherwise saying, shy guys are not the best candidates for Russian girls and usually have a scant chance to interest a proud Slavic girl.
Do Not Talk About Sex
Though Russian girls are extremely beautiful and sexy (and they are aware of that), they hate being viewed as sex objects. If you have serious intentions and sex with a hot Russian girl is not your main goal, be patient and caring, and avoid any sexual talks and jokes that can intimidate a girl. You may rest assured that she will let you know once she is ready to be intimate with you.
Just like any other person in this world, Russian girls want to be loved and cared for. If you manage to surround you Russian girl with love and care, she will become the best partner for you.
There are no comments. Your can be the first