How to Impress a Russian Girl: Tips That Really Work
14.10.2020
The tendency of dating Russian women still persists and the number of foreigners looking for females in Russia is quickly surging. Indeed, tens thousands of American and Western European men are dreaming of having a gorgeous Russian woman as a life partner. Such obsession with Slavic girls is triggered by their beauty, caring nature, sincerity and fidelity to a husband and family values. This is why, lots of men cannot resist a temptation of registering with a dating site and dating Russian girls.
If you have joined an online dating community, you need to understand that wooing Russian women might be somewhat difficult, as they are different from your local women. They have a completely different way of life, attitude to life and relationships. Thus, to impress a Russian girl you need to understand this difference.
Here are a few recommendations that will help you make a good impression on a Russian girl.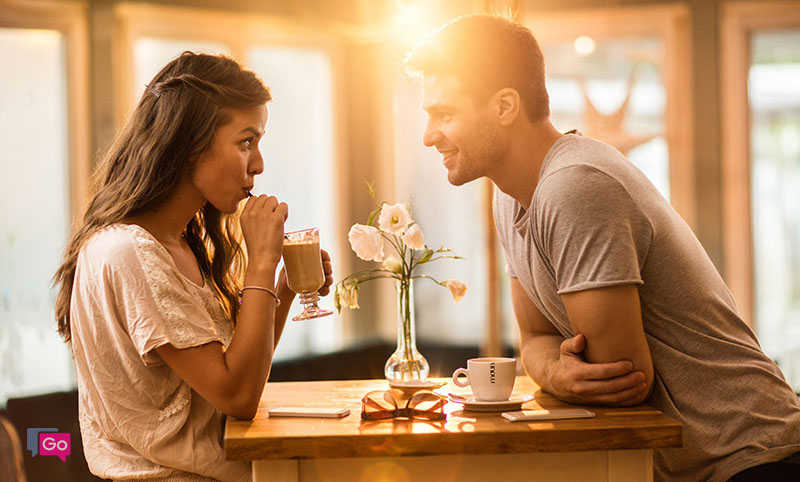 Pay Compliments
You will hardly find a girl who does not like to be complimented or praised. Even western girls love compliments, so do not forget to give generous prize of a girl's appearance, physical shape and clothes. Most of Russian girls invest lots of time, effort and money to look good: they stick to a healthy diet, attend gyms and buy fashionable clothes. They do this to appeal to you, and this definitely deserves your high appraisal. Always be attentive to your lady and regularly compliment her on her appearance and other things that you like about your Russian girl.
Be Romantic
Most of Russian girls have a romantic nature and still believe in fairy tales. So, to win the heart of a Russian girl, try to turn her life into fairy tale where she will be your precious princess. Just create a romantic atmosphere around her: arrange romantic dates, talk about romantic things and your feelings. If you learn and use a few love phrases in Russian, you will melt a heart of a Russian beauty much more quickly.
Be Confident and Persistent
Do not lose confidence no matter what happens. Russian women dream about dating confident men who never shrink back before obstacles. Be ready that a girl will test you, as she wants to be sure you are a reliable guy. Do not blench if a girl hands you the mitten and do your best to prove you are the right guy for her. Many girls yield to confident and persistent men who are not afraid to reveal their true feelings. Otherwise saying, shy guys are not the best candidates for Russian girls and usually have a scant chance to interest a proud Slavic girl.
Do Not Talk About Sex
Though Russian girls are extremely beautiful and sexy (and they are aware of that), they hate being viewed as sex objects. If you have serious intentions and sex with a hot Russian girl is not your main goal, be patient and caring, and avoid any sexual talks and jokes that can intimidate a girl. You may rest assured that she will let you know once she is ready to be intimate with you.
Just like any other person in this world, Russian girls want to be loved and cared for. If you manage to surround you Russian girl with love and care, she will become the best partner for you.
Impressing Russian girl: main mistakes men do
These are not only foreigners who have difficulties in conquering girls from Russia. Russian men also find this task difficult and have not the faintest idea of the ways to impress a girl. And this is not surprising, because attractive Russian ladies know their worth and choose potential partners very carefully. Moreover, many men sometimes are not even conscious of the mistakes they make when trying to win over the heart of a girl from Russia. And so, meet the top 5 things you shouldn't do if you want to attract a Russian girl.
Trying to be too good
A good guy is kind, open-minded, and helpful. Although the impression of him seems to be positive, it does not work in seduction. Russian girls do not care too much about kindness, especially ostentatious. They are looking for a boyfriend, not a friend. So, try to be yourself, there is no need to bend over backwards to play the good guy. If you do not have enough acting skills, you will look corny and scare a Russian girl away.
Looking for a girl's approval
You have already agreed where to meet, but you still ask ten more times if this is the right place for her. Or you take the girl to a cafe and again and again pester her with questions if she likes everything. Another question that causes a negative reaction among Russian girls: "Is something wrong?" The diagnosis that a girl will make for you: indecision and lack of internal ramrod.
Trying to "buy" her affection
This is a classic misconception of the stronger sex. I will take a girl to a chic restaurant – she will be interested in me. I will give her a gift – she will fall in love with me. No, no and again no. Of course, a Russian girl will be pleased with such attention of the opposite sex, but she will start to perceive you not as a loved one, but as a sponsor.
Poor awareness of what to do
An amazing discovery that will make your life much easier: girls know what you are thinking about, at least in a relationship. You just want to hug or kiss a lady – she already feels it. Communicating with men, Russian girls gain experience, based on which they can predict your behavior. Therefore, there is no point in doubting your actions. Be confident in yourself!
Desire to convince a girl that you match each other perfectly well
Guys are usually governed by common sense, thinking several moves ahead. This prevents them from realizing that women choose potential partners differently. They feel, not reflect. And if a girl feels nothing for a guy, she cannot be forced or convinced of the opposite. If there are no feelings at all, it is useless to wait until they appear.
Gestures to impress a Russian girl
Now, it's time to consider some gestures that can really impress a Russian lady and make her fall in love with you.
Listen and talk to her
Ask a girl about her relatives and childhood, her political and religious views, what she likes to do, and how she usually has fun. At the same time, do not be rude or critical about her answers. Respect her opinions, ideas, and beliefs. Women like it when they are treated as equals. If you want to attract Russian girls, then it's better to begin your acquaintance with respect. This is one of the most important tips on how to impress a Russian girl!
Take care of yourself and your appearance
Do not neglect personal hygiene when dealing with pretty Russian ladies. How can a girl like you if you don't even like yourself and don't care about your body? Take a shower and wash your hair regularly, use deodorant, wear clean, tidy clothes, and do not forget to brush your teeth. Then, you will definitely impress a Russian girl with your appearance!
Don't forget to compliment these girls
Be sure to convince a girl that she is the most beautiful, charming, and attractive. Russian girls like it when men sincerely admire them. Consequently, show your care and admiration for the girl you like.
Make her laugh
About 97% of Russian girls consider a good sense of humor one of the most significant character traits of a guy. Do not start acquaintance with serious topics, you should make a lady laugh, but without any rudeness and sarcasm.
Try the good old ways
A box of chocolates, stuffed animals, jewelry, a bouquet of roses or her favorite flowers are all classic romantic gifts. You should not buy a gift at random, it is better to choose what she will definitely like. For example, if a girl loves yellow flowers, present her with a bouquet of yellow roses. If she loves chocolate chip cookies, give her a box of such sweets. If she loves giraffes, buy her a plush giraffe.
Choose a more personalized gift based on her interests
Give her a book by her favorite author, the latest album of her favorite music band, or tickets to a show she has long wanted to see. These gifts will show your girlfriend that you pay attention to what she loves and try to put your heart and soul into choosing a gift, without limiting yourself to standard romantic gestures. This is one of the best ways on how to impress a Russian woman!
Gabriel
I have noticed that many girls are dependent on compliments and male attention. If you don't behave according to their expectations, they will refuse to communicate with you.
16.07.2020 14:30
Charlie
One of my acquaintances has obvious problems with girls. He does not know what to do with them at all. But if we openly offer help – he refuses, thinking that things aren't so bad. Many guys know nothing in seducing women but hesitate to turn to professionals for advice! I consider the above-mentioned tips will be very useful to them!
02.12.2020 13:52
Sarah
Another mistake in attracting Russian girls is to think that money and appearance are key. You have money – you're cool. You are also handsome – doubly cool! And if your appearance is not very attractive, it turns out that you need to pull the plug on relationships? No way! Girls are interested in your personality, not income and "packaging".
02.12.2020 13:53
David
I met a Russian girl when I was studying in Russia. I saw her at the university, and she sank deep into my mind. I can even say it was love at first sight. We have already been dating for 2 years, I think I'm ready to take our relationship to a new level and make her a marriage proposal.
02.12.2020 13:53
Marina
I am a Russian girl and I can say with confidence that we are not very different from women from other countries of the world. We all want to find a loyal, honest, self-confident, and reliable man. We do not need your money, expensive cars, or chic apartments at all. All we want is love, attention, and care.
02.12.2020 13:54