Must See Love Movies: Our Favorite Pick
28.06.2023
Which must-see love movies are best for couples to watch? Motion pictures about love are endless, and despite this, they continue to be made. And all because they will always resonate with the viewer because this feeling is familiar and close to everyone.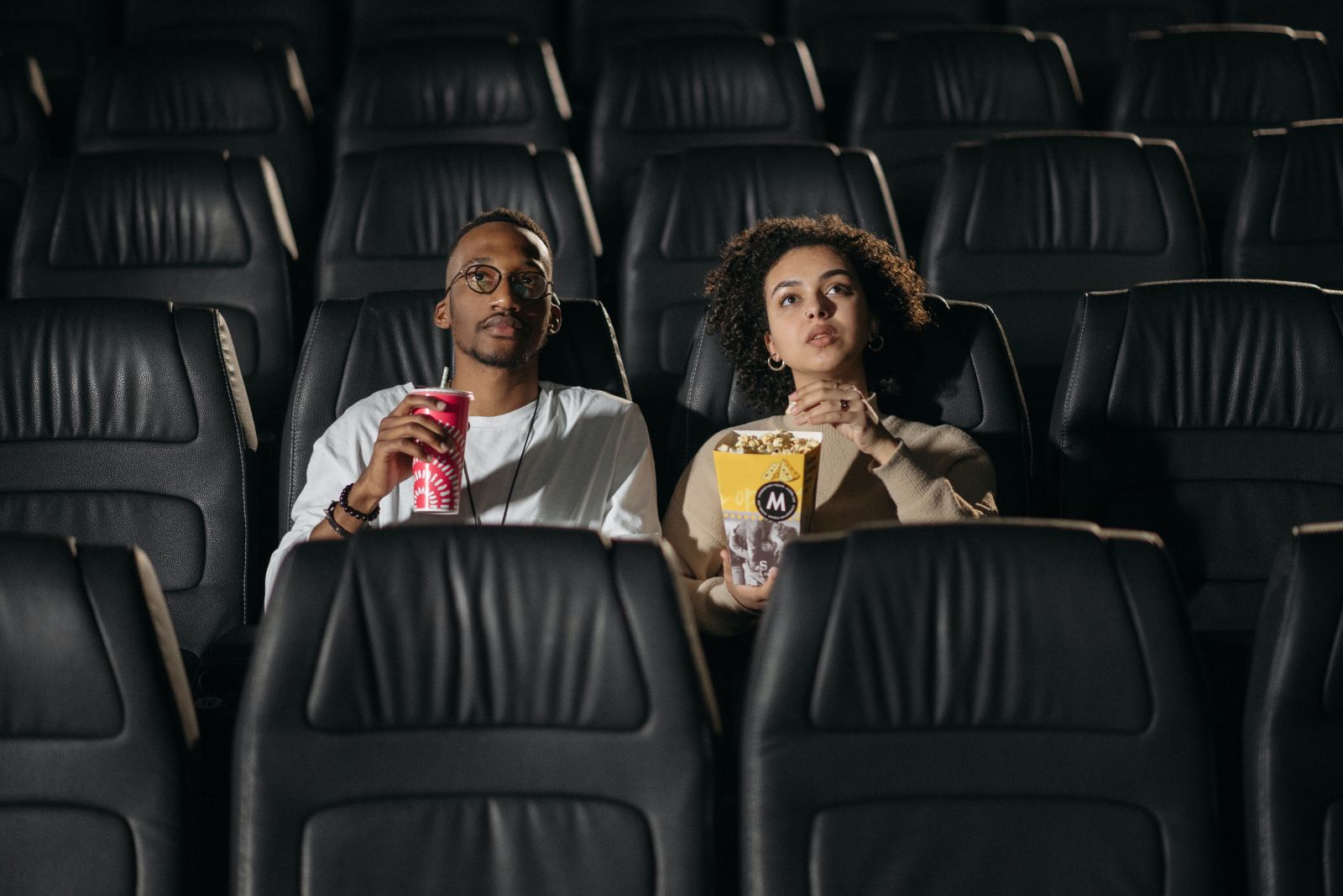 The best movies on love
50 First Dates. Henry Roth falls in love with the charming Lucy. Despite a little interference, by the evening, the persistent Romeo manages to achieve the reciprocity of the beauty. Young people are happy and sure that their love will last forever. Alas, due to the consequences of a car accident, the girl in the morning does not remember anything about what happened the day before. But Henry does not intend to give up, even if, for the sake of this, he has to make Lucy fall in love with him every day. This movie is one of the most amazing love stories movies.

Magic in the Moonlight. In this new ironic story, we see how an experienced and talented illusionist, at the request of an old friend, comes to the Cote d'Azur in the house of a family that was fascinated by a certain charlatan. She allegedly knows how to get in touch with the dead and see the fate of a person. A rational illusionist tries to catch and expose the girl, but gradually he himself falls into her network.

Pretty woman. Divorced forty-year-old millionaire Edward Lewis accidentally meets Vivian right on Hollywood Boulevard on his way to Beverly Hills and offers the stranger a large sum for a few nights spent with him. This meeting will change their lives once and for all. A good and bright fairy tale that can be reviewed countless times. This movie will always be among the recommended love movies.

Amour. Georges and Anna are in their 80s. Their marriage was perfect. But suddenly, Anna becomes seriously ill - she loses her memory, and then complete paralysis sets in. But the love between the heroes of the film does not weaken under any circumstances. She loves him and wants to ease his suffering with her, and he loves her and wants to suffer with her. And there is no barrier that they would not overcome together because they have the greatest power on earth - the power of true love.

Titanic. This film is included in the list of the most famous love story movies. One reminder of this film is enough to give goosebumps. This is not just a story of the wreck of an unsinkable ship; this is a story about a vulnerable and fragile first love against the backdrop of a terrible catastrophe on a universal scale.

Il bisbetico domato. The best romantic comedy of all time, in which the heroine of Ornella Muti tries to tame the inimitable Adriano Celentano as the farmer Elia. The jokes from this film are very instructive, and the phrases of the hero Celentano are disassembled into quotes.

Ghost. These are really movies with a good love story. Life and death seem to be incompatible poles, but in the movie "Ghost," they are very close to each other - and love is to blame. Few manage to portray her so beautifully in the frame. You believe the feelings of the main characters, Molly and Sam, as well as your own as if we are now burning from emotions that are burning through. For this, Patrick Swayze, Demi Moore, and Whoopi Goldberg bow low.

Gone with the Wind. There are good movies, and there are deep love story movies, and Gone with the Wind is one of them. You can watch it forever, and each time find something new for yourself in this incredible story about a strong-willed woman who was not like the others and coped with such blows of fate that even some men could not cope with.

A Walk to Remember. The love story of a spoiled handsome man and a quiet honors student can hardly be called a masterpiece of all time, but it has a wonderful message: love can work wonders, and any fairy tale can be brought to life. Yes, a collision with reality will somewhat change the fairy tale plot, but the place for miracles and real feelings will still remain in it.

Dirty Dancing. This is definitely the best among the must-watch love story movies. A romantic story about love, dancing, a strong friendship, and again... love. In "Dirty Dancing," this atmosphere attracts and simply enchants, and certainly, every girl, after watching the film, will want to learn how to dance the same way. And love.

Pride and Prejudice. The girls of the Bennet family are waiting for the arrival of a new young neighbor to their estate. Together with a young neighbor, his friend arrives, and a strange confrontation arises between him and one of the sisters, which tilts the cup either to stunning love or to the hatred that frightens everyone.

The Great Gatsby. The bright colors of the noisy New York of the 20s, chic people at grandiose parties, seething and burning passions everywhere - all this makes the heart beat faster and skips every episode, every character, every word. Friendship and indifference, hatred and detachment, love and betrayal - subtle and seemingly incompatible extremes - embody the contradictory atmosphere of the Charleston era.

Love actually. What are good love movies? "Love is all around us. It is real everywhere" – with these words, this film begins, and it seems that you can watch it a hundred times and still not get bored. A writer in love with his housekeeper, an aging rock star, a bored prime minister, a widower, and porn actors - all the characters in this film have witnessed something very important. Yes, they exaggerated; yes, this does not happen in life. But this is a movie dream, so please do not disturb the cynics.

P.S. I love you. P.S. I love you" is not another "tear squeezer." This is a smart and kind film that speaks to the audience in a language they understand, but on topics that we can only perceive with our hearts. We see how fragile is that which yesterday seemed indestructible and eternal. And we see that in love, you don't need a lot of beautiful words; you only need three.

The Lake House. A film about the love of two people who are separated by distance. But it is calculated not by kilometers, cities, or time. The original story is shot simply but beautifully, and the amazing music is so subtly intertwined with the image that they become one. Therefore, the film "The Lake House" turned out to be very gentle, romantic, and sensual.

Meet Joe Black. This is definitely one of the best-rated love movies. Anthony Hopkins and Brad Pitt - what else do you need for a great movie? But there is something more in it - a universe in which good and evil, nobility and dishonor, fear and courage, love and death are intertwined.

Sleepless in Seattle. A film that surprises with its simplicity, content, and touching. Passing one of the cozy evenings in the company of his heroes is a real gift for the mind and heart. It has everything you need: a cute and lonely protagonist played by Tom Hanks, the usual but charming heroine Meg Ryan, adorable kids, obligatory quotes from the classics, and a soul-warming atmosphere.

Notting Hill. The story begins and almost all the time takes place in one of the districts of London, Notting Hill, where the world-famous actress (Julia Roberts) arrives and where Hugh Grant's hero works in a small guidebook shop. Unexpectedly, they will meet, and the events around them will spin with such speed that they will turn the lives of the heroes upside down.

City of Angels. What if angels live among us, walk the same streets, and fall in love with ordinary people? The heroine of this film did not believe in angels until she encountered one of them personally. This one of the most-watched love movies reminds once again that human life is beautiful and there are things in the world that make life worth living.

The Vow. The film is based on a true story. Leo and Paige are happy newlyweds who swore an oath of eternal love to each other. Immediately after the wedding, they go on a honeymoon trip to New Mexico, but suddenly the honeymoon is tragically interrupted - the lovers get into a car accident. Instead of a relaxing holiday, the couple ends up in the hospital. Leo was lucky to get off with some bruises, but Kate is in critical condition - she is in a coma.
If you're single and looking to find a mate or companion, sign up for GoDateNow. Here you can start chatting with different people, and if you feel comfortable, you can make a date. This way, you can save time and not risk going on dates with people who are not suitable for you. Meet a girl in the Girls online gallery. And in Our Dating Blog, you can learn more about online dating and communication, as well as how you can build healthy relationships even at a distance.
There are no comments. Your can be the first