The Best Ways To Get A Girl In A Mood
17.04.2023
How to get a girl in the mood? At times, any person is prone to fall into despondency and feel unnecessary. But even in ordinary correspondence, you can easily get a person out of this state. Therefore, if you plan to please a girl in this way, it will be useful to know how to cheer up a girl through correspondence.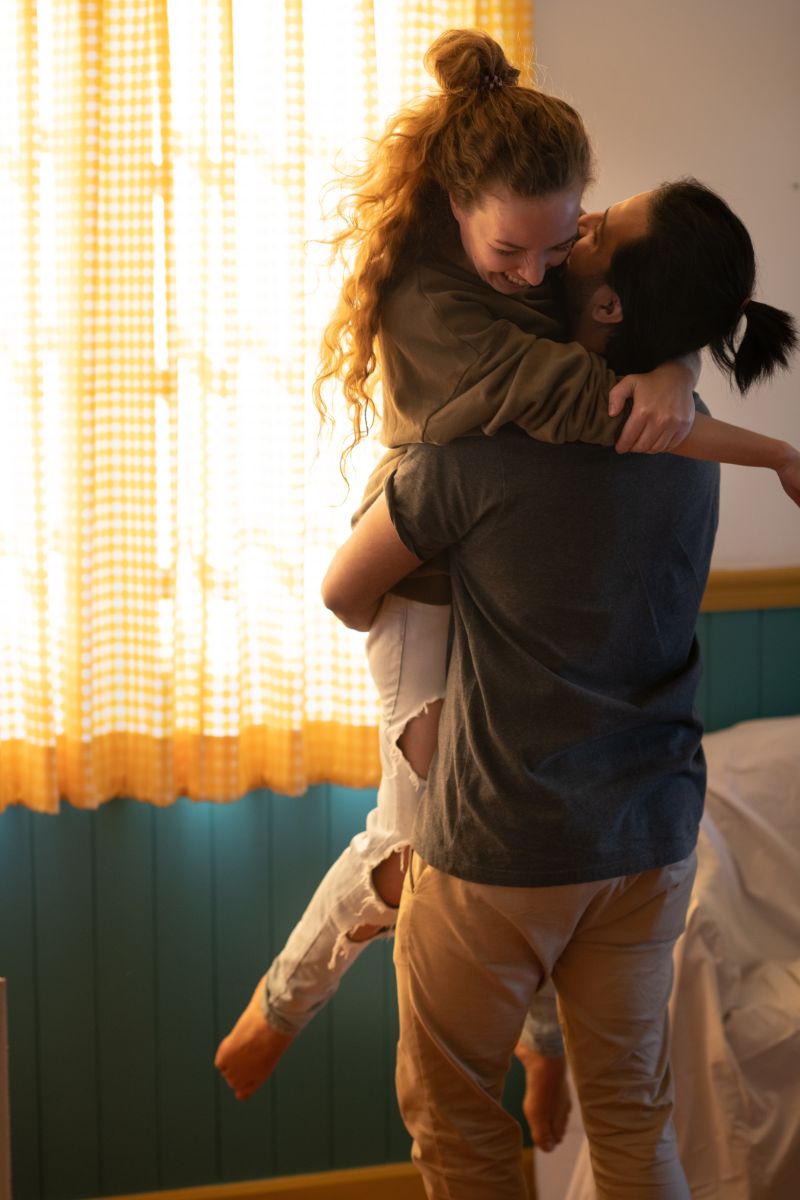 What causes a girl to be in a bad mood?
A deterioration in the mood of a representative of the beautiful half of humanity can occur for many reasons:
Increased stress levels. Men believe it is easier for women to endure problem situations because of the opportunity to "cry" or emotionally express their negative feelings. Indeed, girls are better at letting off steam after stressful moments. But there are situations in which they are forced not to talk about problems. Not everyone rushes into tears and complains to their girlfriends in the evenings. If a girl rarely tells a guy about her problems, then it's time for him to ask about her inner feelings and understand how to get her in the mood fast;

Chronic fatigue and lack of sleep. If a girl has only recently got a job and is forced at first to "rake up the rubble" from her predecessor, then it is likely that her mood will be spoiled several days in advance. It is even worse when the boss asks them to stay late at work or she is forced to deal with documents at home until late at night. Women's workaholism is still more dangerous than men's, as guys are better able to tolerate any load;

Conflicts with colleagues, friends, or relatives. In this case, usually, the girl still decides to share her feelings with the guy. It is important for her that someone evaluate the correctness of her position in the conflict. Also, a young man can inadvertently offend her; you can apologize to her by using one of these phrases;

Disappointment in life. This can be expressed in dozens of reasons: an unloved job, the inability to move to good housing and a large city, etc.;
How to get your girl in the mood?
Before starting active actions, a man should heed the advice of experts so as not to create a negative background in correspondence. Otherwise, even one accidentally written phrase can spoil the whole conversation and have an unpleasant effect on two lovers.
You can not criticize the condition of the girl. She will only be even more upset if the interlocutor begins to hint at her irritation and anger.

Don't interrogate. If a girl is sad and does not want to talk about the reason for her bad mood, you should not question her. In order not to burst into tears or not to think about sad things, the girl most often prefers to be silent, so there is no need to try to return her to this state.

Don't share your own problems. A man's attempt to support his girlfriend by talking about his own problems will be a clear mistake. Some girls will decide that you are trying to make her problem a trifle compared to your own and will be offended even more.

Don't talk about PMS. This is the most painful topic that a man can start talking about. If you decide to mention the biological characteristics of the female body, the girl can be very offended - even if you guessed the true reason for her bad mood.

Notice the negative mood. What to say to get her in the mood? Even if the interlocutor dismisses the questions, but you note that you feel her mood, the girl will be clearly grateful. Otherwise, she may decide that you are an insensitive person and not allow her to feel your care.
How to get your girlfriend in the mood from a distance?
Not always a man has the opportunity to be close to his beloved and calm her with hugs and affectionate words. In case of distance, you can resort to the help of the Internet and cheer up the girl in correspondence. How to do it?
Heart-to-heart communication. It is essential to let the girl just talk. You need to try to carefully find out what happened to the girl which upset her. It will be useful to give practical advice and reassure your beloved. If she shares her troubles, her mood will surely improve.

Compliments. Words can easily make a girl feel good. Write to her more often that she is beautiful, charming, and unusual. Be sure to let her know that you need her and appreciate her. What compliments can be given to the interlocutor? You are like the sun, making the world happy with your appearance. I want to surround you with care and be there all the time! You are so incredibly tender that next to you I feel like in paradise. Pretty girls like you are sure to shine like bright stars at night! Your beauty is visible even far beyond the horizon!

Conversations about a pleasant future. Let the girl remember that bad days will definitely end, and the future will be bright. After a few days, the problems will seem like an ordinary trifles. It is useful to talk about plans for the future, about how pleasant it will be.

Embrace. What helps a woman get in the mood? Even if you cannot physically hug a girl, you can always tell her in correspondence about how you could warm up and hug her if you were nearby.

Fun. How to get my girlfriend in the mood? A great way to cheer up a girl is to try to cheer her up. For example, send a funny video or picture or your own funny photo. Having caused a smile, you will surely allow the interlocutor to be distracted from a bad mood.

Vivid impressions. How to get a woman in the mood? You can definitely use something new or loud as a reason to improve the mood of a girl. For example, the release of a new film or a bright discovery in the field of science. It is interesting for any person to expand their horizons, especially if this topic is very interesting, specifically for a girl. Knowing how to cheer up a pen pal, you can help a loved one. Do not show indifference if the girl is sad and needs attention and care. Try to cheer her up and make her smile.
Sign up for GoDateNow if you still haven't found your soul mate. You can look at the girls in the Girls online gallery section. Also, if you want to know more about relationships and love, read Our Dating Blog.
There are no comments. Your can be the first