Romantic good morning messages for her: the best ways to start the day with love and tenderness
03.07.2023
What are the most romantic good morning messages for her? There are so many messages you could send that will make your partner feel special and loved. But only the most honest, sincere, and real will impress. Wake up with beautiful messages that will give you the energy you need for the day's hustle and bustle.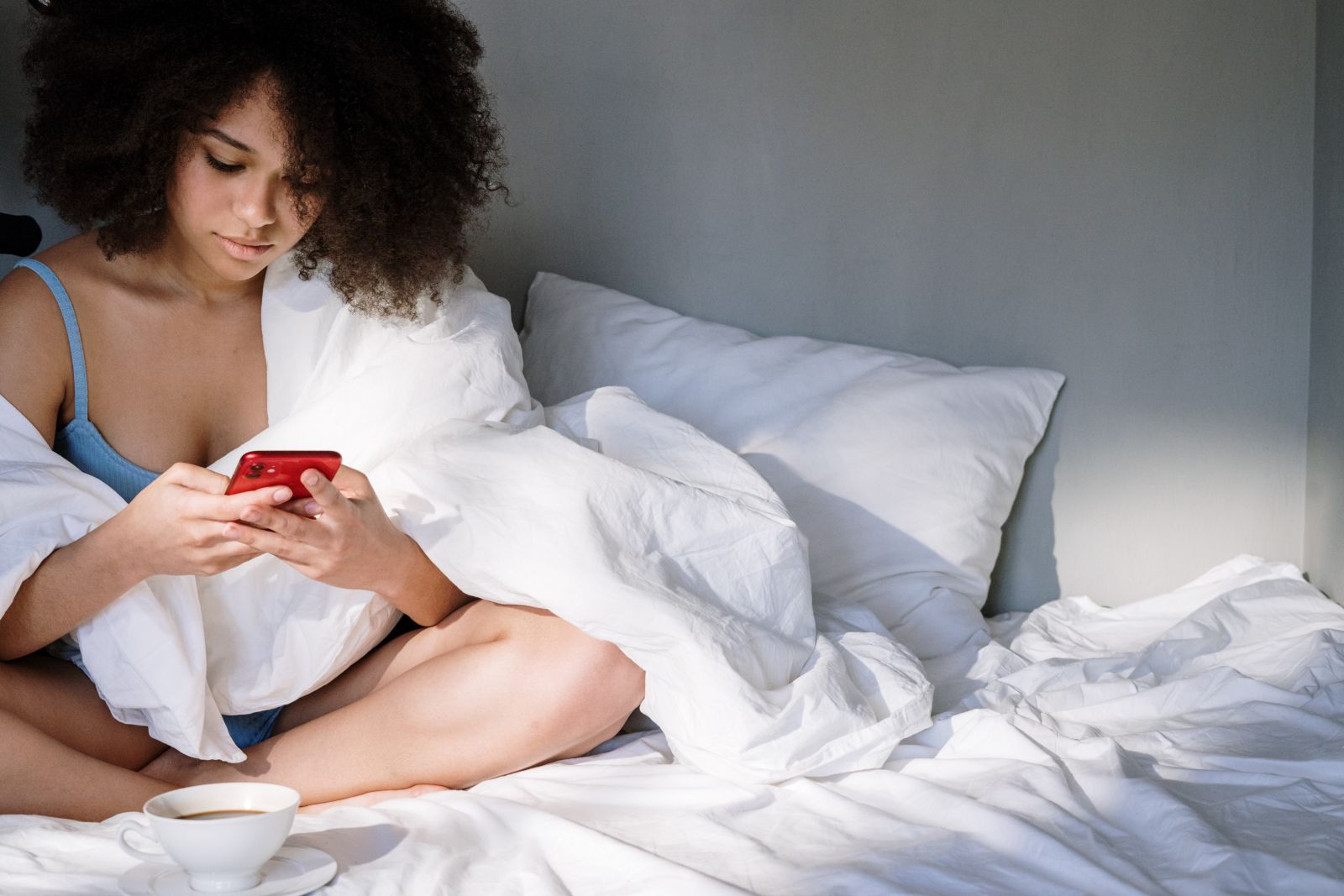 Good morning romantic message for her
These days it is not difficult for me to get up in the morning because I know that the earlier I start my day, the sooner I will see you.

GM beloved person. Nothing significant - I just wanted to say that I love you and hope you have a wonderful morning.

Sometimes I think about how different my life would be if I hadn't met you. I'm so grateful that I have you..

I love waking up on beautiful mornings like today, knowing I can spend time with you. Morning, my love. I hope you have an incredible day.
The best romantic good morning messages for her
The softest pillow in the world can't compare to the comfort I feel when I lay my head on you. Thank you for being the love of my life.

I love to feel the sun on my skin in the morning, so I thought I'd send you some warmth and kisses.

I used to hug my pillow at night, but now every morning, I wake up next to you with a smile. Morning, Sunshine!

I can't wait until we can wake up together every morning. Until then, these morning messages will help close the distance between our hearts.

Baby, there's nothing I love more than waking up next to you. To me, you are the best thing that could happen to anyone.

The best part of my morning is when you are in my arms. I love waking up next to you because you are the one I want to spend the rest of my life with.

You always come to my mind every morning. I just wanted to tell you how much I appreciate you. I wish we could stay in bed all day and mess around together. Thank you for everything, love.

Being with you is the greatest blessing. Your fortitude and intuition helped me in the most difficult situations. Have a good day!

Wake up, sleepyhead, and open your eyes to see the sweet world around you and have an amazing day you can't even imagine.
Cute romantic good morning messages for her
Honey, it's already morning; the sun lights up the day and makes it shine brighter. Get out of your bed and make my world brighter.

I am sending you these morning messages just to let you know that you have been on my mind all night, and I have been busy dreaming about you. Morning my handsome; I hope you slept well.

This is a reminder that I will always love you as long as the sun comes out every morning and will always be with you until the end of time. GM, my dear.

The sun is out, the birds are chirping monotonously, and the cool morning breeze is gradually taking over, but the morning would not be complete if my lover was still in bed. Wake up, sleepyhead, and end our day.

Take advantage of today and be better than you were before.
Beautiful good morning text
Morning my sweet prince! I made breakfast for you. Do you want to come? I miss you, and I love you.

You are the best guy that every girl dreams of. Being with you is heaven. I can't wait to warm you with my strong hugs and kisses. You are the best!

I want you to be here to warm me with your big hugs. I am glad to see you every night before going to bed. This is a reminder that I love everything about you and that you will always be the perfect man for me.

I send you good morning wishes and prayers to carry you through the day and make you happy. You are my only true love. Never forget it. See you later!

Knowing that I will see you in the evening and tell you all about my day is the only thing that motivates me. To the best husband and the best future father, have a good day. Feel loved and appreciated!

Good morning kisses to you are one of the best parts of my day. I love snuggling against your chest and holding you so close to me. I hope you have a busy day, dear. Your morning smile always makes me melt.
Love message for good morning
When would "I was hugging my boyfriend/husband, and I lost track of time" become an acceptable reason for being late to work? This morning could have been much better if we could have had some quiet time, but either way, I hope you have a great morning! Thinking of you!

I want to see every sunrise with you, wake up every morning next to you, spend every day with you, watch every sunset holding your hand, and look at the Number of Stars: hugging you. Wake up so we can do it all over again.

My bee, waking up next to you still feels like a dream come true. I hope that my kisses will ignite your morning with a passion for your day and for the night when we will be together again. I'm incredibly lucky to be yours!

Every morning is special for me because I spend the next day with you. Rise and shine, my love, and let's start a new adventure.
Sweet good morning text to her
I love you morning, afternoon, and evening. Similarly, every day is bigger than the previous one. Wake up and feel the love.

Good morning, the most charming man in the world! You are the best partner I could ever ask for. Waking up in your warm embrace is truly bliss. I promise you that my love for you is eternal.

I am so grateful that I start each day by waking up in your strong arms. I hope you know that my heart beats only for you. You are very compassionate, caring, and reliable. Looking into your eyes every morning, I still have butterflies.

Good morning to you too, dear. I dreamed that we were together and woke up to realize that you really are a dream come true. Thank you for coming into my life and for being you.

Before you, I didn't realize that I could love someone so much. Before you, I didn't know how a good morning could make someone's day better. I hope your day is really special.
Cute good morning text
A new day awaits you. Grab and grab. Show the world how amazing and unique you are.

Start your day knowing that someone is thinking of you and that you are loved and cherished.

My morning begins with wishing you good morning and telling you how much I love you. This is what I plan to do for the rest of my life. Can't wait to see you!

I want to wake up every day in your arms. I miss you dearly, handsome.

I'd rather wake up somewhere with you than with anyone or anywhere else. I send you my love.

Why do you look so good with your tousled morning hair? I want to kiss you forever. Have a nice day, baby.

I wish I could make you breakfast and bring it to you in bed, but a hundred kisses will suffice for now.

I hope your morning is better than mine! I don't like starting the day without you. I miss my ideal man and want to hug and kiss you every morning.

You are my best morning habit. I love to wake up in your arms and kiss you before I get up.
Message morning love
I hope that this day will bring you success in everything you are going to do. May you have the brightest morning. Find them, tiger!

Wishing the best morning to the best boyfriend/husband ever! I love you very much, and I am sure that today you will be cool.

Your kisses are the best sweetness for my coffee, and I can never resist. Let's start every morning like this, honey. Bon appetit.

Morning Love. I hope you read this and smile as I send you my warmest hugs and tenderest kisses. Have a nice day!

I wish I could be with you today, baby. Promise that you will think of me, and I wish you a wonderful morning.

You always text me when you wake up, and it always makes my day better, so today, I thought I would do the same for you. I love you very much.
No matter what, good morning texting can set a good mood for the whole day.
Sign up for GoDateNow to find your perfect partner. Here you can start chatting with different people, and when you are ready, you can make a date. This way, you can save time and not necessarily go on dates with people who are not suitable for you. Meet a girl in Girls online gallery. And in Our Dating Blog, you can learn more about online dating and communication, as well as how you can build healthy relationships even at a distance.
There are no comments. Your can be the first