Why Do I Sabotage My Relationships?
28.08.2018
If you can't build a good relationship, then it may be not your fault. In this article, we will talk about how our own subconscious can play a cruel joke on us, involuntarily sabotaging a relationship over and over again. We are talking about situations in which a relationship with each new person is too similar to a relationship with the previous one and, as a rule, brings a lot of negativity and ends equally tragically. If you have never noticed such a thing (fortunately), almost certainly you have a friend who behaves like this. Why is this happening? Let's consider the problem of self-sabotage, which prevents us from living and being successful.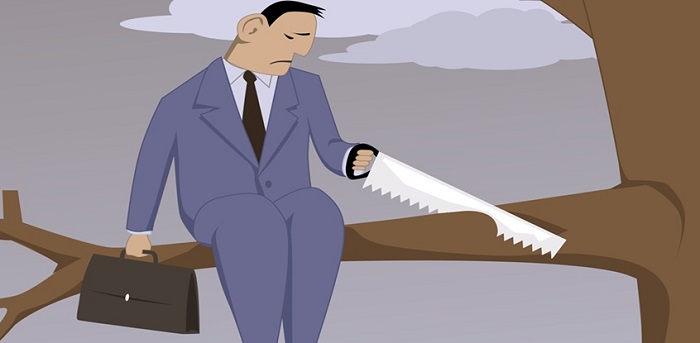 What does sabotage mean in a relationship
What is self-sabotage? Let's look at self-sabotage in relationships under the "microscope". Self-sabotage is an internal resistance to the achievement of one's goals, which can be caused either by internal psychological problems or by physical ones. Self-sabotage performs an internal protective function. It protects us from frustrations and from unnecessary loss of energy. But this protection is built of our emotional blocks and heartache. For example, you did something and aspired to something, but alas you failed and was strongly worried about it. Your subconscious thought: "the desire for success brings pain, it is necessary to defend from this". And that is all – the whole mechanism starts working. Now, when you start dreaming and making plans, this mechanism works inside and brakes you in every possible way. This is the mechanism of self-sabotage behavior in relationships.
It happens that we sabotage our own relationships without noticing it. And then we start wondering: how did it happen? Very easily! So, make sure that you don't have the characteristics described below because these are the signs of relationship sabotage.
You avoid pain
It looks like you are afraid to discuss a relationship and take it to a new level. This avoidance can indicate a lot, from creating problems from nothing to unwillingness to admit to yourself that it is not the one you need.
You restrain yourself
Many people try not to fall in love in order not to experience a breakup. Some people make up the psychological portrait of an ideal partner in their youth, which is certainly unreachable and, thereby, spoils all future relations. This behavior is often manifested in the first six months, when a person seeks to control everything but considers weakness to be a mistake.
You listen to the inner critic
Perhaps, everyone has an inner voice, which reminds that even if you hope for the best, it's time to prepare for the worst. We convince ourselves that we are not good enough or "it will end in tears anyway". Because of this, many people break up! People don't give themselves a chance of happiness because they don't feel that they deserve it.
You don't want to be wrong
For some people, own rightness is more important than a healthy relationship. Conflicts are an excellent way to go through difficulties and if you fight correctly, a relationship will only get stronger. But the reluctance to admit your mistakes and the desire to always prove to a partner that he/she is wrong interfere at any stage of a relationship.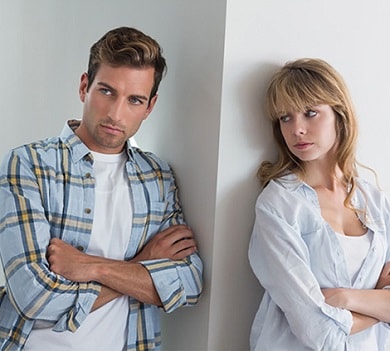 You care about someone else's opinion
For some, it is more important than one's own and the partner's opinion. This is dangerous for a relationship. If you prefer to answer some message than to listen to a partner, always cancel plans for the sake of friends, and take care of someone's needs more often than of a loved one, then this is a reason to seriously think about how everything looks from the partner's side.
You forget that you are different
It is very dangerous to expect the same thoughts and actions from a partner as from oneself. The rejection of someone else's opinion is not compatible with a happy life, can cause stress and destroy any relationship. Understanding and accepting that a partner is a person with own thoughts and goals will help become closer and better understand each other.
Why do people self-sabotage?
There are several reasons for explaining the habit by which people self-sabotage:
Afraid of negative emotions
You don't know in advance whether you will be reciprocated by a person. And so that some person or situation doesn't cause you suffering, you make yourself hurt. It seems to you that stopping self-sabotaging relationships first is like playing a giveaway with fate: you will punish yourself for wanting success and happiness and then it will not beat you hard. You are engaged in self-deception: the pain of disappointment or failure is the same, regardless of whether you provoked it yourself or it came unexpectedly.
Demonstrate unpretentiousness
Once you were taught that modesty is the highest virtue. Therefore, in photos, you stay in the back, take a small piece of cake, and always let others go ahead. It seems to you that this is a good way to win favor and respect. But in the end, you become an invisible person, who is avoided by love.
Have low self-esteem
If a person has achieved something and doesn't think that he/she is worth it, then this person will completely unconsciously lose all that has been achieved after a while. The origins of this lie in the traumatic experience of a person associated with a negative evaluation of his/her personality in early childhood. As he or she grows up, the person's consciousness sets ambitious goals, but the subconscious mind doesn't let go there, protecting against the possible recurrence of a child's trauma.
Don't consider yourself valuable
Probably, you were little loved in childhood, so you were reconciled to the idea that you didn't deserve praise and luck. If the situation develops in your favor, you are not rejoicing but experiencing cognitive dissonance. You are looking for a dirty trick and implicitly showing yourself from the worst side. There are more worthy people around.
Do many things
A double portion of work duties, dance courses, a complicated plan for saving money, friends – just the tip of the iceberg of your occupations. And then you ask yourself why do I sabotage my relationships? You have to choose one thing if you need an outstanding result or enjoy the process, knowing that you will move beyond the level of "beginner" in any of the hobbies.
Let others control you
Why do guys sabotage relationships? Instead of reading, you go with your girlfriend to the cinema. You succumb to the persuasions of parents that they will soon need care, and refuse the dream of moving. This lasts from childhood. You didn't protect your rights because you didn't want to offend anyone.
Avoid hard work
Any task (from losing weight to blogging) requires an investment of time and effort. Often, to get the first result it takes from six months to four years. And you break after a few weeks and then proudly glue the label "loser" on yourself, which frees you from your efforts and responsibilities.
Become a victim
Nothing is more valued than stability. You know how single and groomed people behave, but you can hardly imagine how those who have a partner act. Therefore, without realizing it, you are striving to preserve the status quo: you do everything possible to scare off potential partners or look bad. A familiar, albeit a bad situation, looks better in your eyes than uncertainty.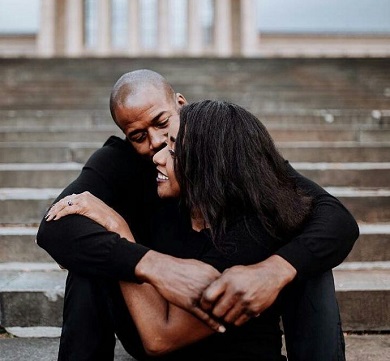 Have a conflict of beliefs and motives
It occurs when the desire to do something and negative experience about this activity are activated simultaneously. For example, you need to execute one project for work. If you do it well, you will be promoted. But once you were already assigned something like this and you successfully failed the project. After that, there was negative. And these two stimuli go head-to-head against each other. As a result, you think that work on the project is difficult and you avoid it all the way. The whole problem is that these conflicts are not realized. And you can't manage any process until you know how it works.
Have secondary benefit
Many try to quit smoking, but it doesn't work. In addition to physical dependence, self-sabotage is also present here. Firstly, numerous films have created a solid idea that smoking is cool. Secondly, smoking makes people friends. Thirdly, the process of smoking drives a person into a trance, which leads to a pleasant relaxation. While all secondary benefits are not dismissed, the subconscious mind will not give up the habit.
How to not self-sabotage your relationship
It is difficult to overcome self-sabotage. At first, a dependent has to find out the roots hidden deep inside. Analyzing the circle of communication, it will be possible to reveal that inadequate behavior is caused by problems experienced in childhood, a lonely youth, when a teenager didn't receive sufficient attention of relatives. Sometimes parents inappropriately treat inadequate behavior, influential acquaintances, friends, and classmates.
To defeat emotional sabotage in relationships, different methods are used:
Learn to reflect constructively
The lack of internal balance leads to a certain discomfort. It is necessary to find out the reasons, disassemble each of them, and evaluate. Having made conclusions, it is easier to forgive oneself, listen to others, and change attitudes.
Stop pretending to be a victim
How to stop self-sabotage in relationships? The discontent accumulated inside makes you pretend to be offended. If you stop criticizing yourself, you will be able to feel respect.
Show kindness to yourself
A picky attitude to one's own person gives rise to a negative mood. Negative thoughts kill. So, they should be replaced with positive ones. Bad actions are gradually replaced by productive and useful ones. It is important to believe: changes come slowly, but remain forever.
Notice your own judgments about yourself
Most often negative judgments come from childhood. It is important to find the very thing that holds you back and ask yourself whether it is in fact true.
Consider mistakes and failures as steps on the path to the happy relationship
How not to sabotage your dating life? Accept the fact that sometimes it goes wrong – it's quite normal, it's important not to give up, but to take important information out of the failures. Be more attentive to your own feelings and comfort yourself. You must support yourself in case of failure.
Defend yourself
Do what is important and necessary for you personally. And most importantly, remember that self-sabotage shouldn't be fought by default. In some situations, it can be very useful to listen to the inner voice and unwillingness to do anything. This is how to not sabotage a relationship.
Parker
This article has made me take a thought and revise my views on romantic relationships. Thank you for putting me wise!
16.07.2020 15:53