15 Fun and Romantic Birthday Ideas to Make Your Girlfriend Feel Special
23.06.2023
The question of how to celebrate girlfriend's birthday is worth every year, and you always want to celebrate the holiday in an original way, better than ever. Moreover, the desire to have fun and recharge with positivity arises in both children and adults.
Where to have a party in a club, restaurant, outdoors or in the cinema? Where to go and what interesting things to please guests?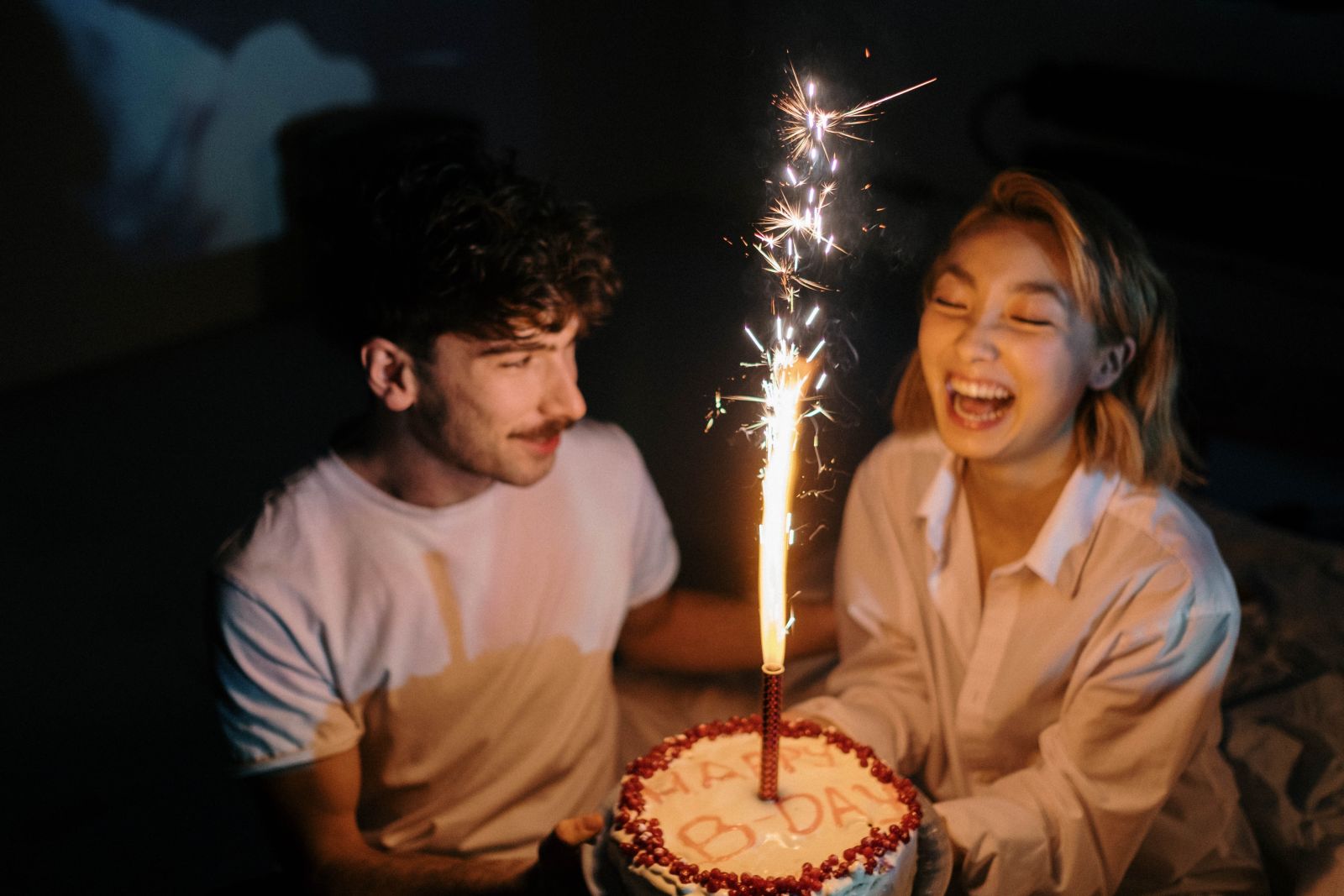 Birthday party ideas for girlfriend
Bowling. Bowling is great birthday fun. Of the advantages: invite as many guests as you like - you can always break into teams and reserve several tracks. Usually, bowling alleys have a snack bar, so you can treat your birthday guests with delicious drinks and snacks.

Birthday at the spa. How to make your girlfriend's birthday special? Or maybe you want to spend a day full of relaxation and pleasure on your holiday, giving yourself and your guests a feeling of lightness and cheerfulness. Then SPA is a great option for both girls and guys. Depending on your desires and budget, there are several options for holding such a birthday: saunas or in a spa complex, where at the same time they offer cosmetic and massage services. If you have never celebrated your birthday with friends in a spa, be sure to try it. We are sure that this can develop not only into a good tradition of an unusual and original celebration but also friendly meetings for any occasion.

Laser tag and paintball. Do you like active team entertainment? Then we suggest including paintball or laser tag in the celebration program. Pseudo-shooters are interesting not only for teenagers but also for adults. Both a warm-up and a festive table in a gazebo in nature or in a relaxation room (depending on the location and season).

Unusual quests are an original idea among fun birthday ideas for girlfriend. To make the holiday memorable, gather friends and family and go to the quest room. The game, in real-time, is an interesting and driving way to spend a birthday in an original way. Pick the right theme for everyone to enjoy. The choice of the entourage of the game can be very different - from the pyramids of Egypt and the Wild West to futuristic scenarios for the future. If there are many guests, you can split into teams and complete quests in parallel in different rooms. A separate category of games is quests in virtual reality. You are not limited by the walls of one or more rooms; you have at your disposal an entire planet and sometimes the entire universe! And there are even more plots: from Alice's fabulous adventures in Wonderland to the battle with the orcs or attempts to get out of the House of Fear. As a rule, the maximum number of players can reach 4-8 people.

Bicycle ride in honor of the birthday. This is probably one of the available but cool birthday ideas for girlfriend. For spring and summer birthdays who love to ride bicycles, bike rides of various formats are a very good idea for celebrating name days. things to do for girlfriends birthday? Together with friends who share your passion, you can arrange one of the themed events:
Bike quest. Prepare a map along the route and invite your friends to find all the hidden points. They can be located on different streets of the city or in parks. The first one to find all the locations and come to the finish line will receive a prize.

Cycling. This idea is perfect for those who prefer sports activities. Look for a track with different obstacles and challenges - a spacious park area is ideal for this. The one who gets to the finish line first wins.

Bicycle picnic. In large city parks, as a rule, there are bike rental points, so you can rent bicycles for all guests, ride, and have a picnic in nature. Bring comfortable mats and food, and enjoy the outdoors together.

Bicycle tour. If you like long bike rides, organize a bike tour of interesting places near your city.
Movie party. If you want to plan a birthday for your girlfriend, then you will need to prepare. Interesting films, a bucket of hot popcorn, and a company of close people are a recipe for a pleasant birthday celebration for children and adults. All you have to do is decide on a movie and book tickets. In addition to the traditional viewing of new films, you can choose to chill on the beach in an open-air cinema or vivid emotions from a short film with real special effects - a movable chair, water splashes, and wind.

Driving ideas for celebrating. If you love the drive so much or feel like trying new entertainment for yourself, a birthday is a great occasion. Here are some cool ideas on how to celebrate in an original way:
Adrenaline racing on quad bikes or karting.

For those who were born in winter - funny rides on tubes, licks, skates.

Horse riding.

Walk on hoverboards.

Impressive diving lessons.

For active birthday people who have a birthday in spring or summer, the rope park will be a great place to celebrate in nature. Tracks suspended at different heights can be a real challenge for both young people and older birthday people.
Festive photo session. Here you can realize all your romantic ideas for your girlfriend's birthday. Girls will definitely like the idea of a photoset because almost every second person loves to be photographed. Therefore, a bachelorette party in a photo studio or an outdoor photo session in a park at a picnic is a very common practice. You can prepare the appropriate decorations and accessories for the holiday atmosphere or make a photo shoot in any other style: retro, futuristic, rock and roll, fabulous, etc. Do not forget that the main thing in a photo session is to enjoy the process and the moment. Leave your fear of the camera behind you and shoot without unnecessary thoughts because such photos will be the most sincere and natural.

Relax outside the city. To celebrate outside the city, you can use different birthday celebrations ideas for your girlfriend. On your birthday, you can arrange a small reset for yourself, a rest without long preparations and moving. Choose one of the country complexes near your city, invite a small group of friends, or go alone with your significant other. Accommodation in a cozy mini-hotel in the middle of the forest, a delicious dinner in a restaurant, relaxation in a spa - you get a kind of mix of comfort and merging with nature. Perhaps this is what you have been missing for so long for complete happiness.

A birthday in a restaurant is a formal option for birthday activities for a girlfriend. The restaurant can arrange a large banquet, a romantic dinner for two, and cozy gatherings with the family in honor of a birthday. To feel the uniqueness of this day, you can visit a new place for you.

Party in anti-cafe format. In addition to celebrating, you can also come up with romantic things to do for your girlfriend on her birthday. Are you and your like-minded friends lovers of creative leisure? Instead of noisy parties on the dance floor, do you prefer cozy gatherings in an anti-cafe? Then feel free to book a hall for the holidays (preferably with game consoles and consoles), an event space, or an outdoor gazebo and stock up on board games.

"Speed Dating." Celebrating your birthday on a date in the company of new interesting people is original and relevant if your heart is free. During the evening, 15-20 acquaintances and pleasant communication await you. Do not miss your chance: you can come to speed dates alone or alone and leave already with a couple.

Aquapark. If your city has a water park, then you have the opportunity to celebrate your personal holiday in a bright, fun, and active way. This unusual solution guarantees a good rest for all guests, regardless of status and age. While the children are splashing on the slides and in the pool, adults can enjoy the magnificent Jacuzzi. A party at the water park will go well regardless of the weather conditions - you can have a lot of fun even in the fall on a rainy day or in the middle of winter.

Party in the party bus. Do you want to arrange something original for your birthday to be remembered for a long time? Then here's an idea for you - a disco party on board the party bus, with a capacity of up to 30 people. On the party bus, you will find a disco, delicious cocktails, karaoke, and unforgettable pleasant emotions.

A birthday at a concert of your favorite band is the best idea for a girlfriend's birthday. You can play bowling and billiards, or you can listen to good music with friends and have a good time on the dance floor. Is there no way to order a famous band for a party? Perhaps on the same day, one of your favorite artists gives a concert. Buy your tickets in advance and enjoy your favorite music to the fullest.
Online dating is much easier and easier than in real life. Sign up for GoDateNow and find the right partner for you. Communication on this site will help save time, but you can also communicate with several partners at once. In the section Girls online gallery, you can meet girls who will interest you. To learn more about online dating, read Our Dating Blog.
There are no comments. Your can be the first