ladadate reviews
08.11.2017
People tend to change their minds when they get to know something or somebody better, however, not all people or things get a chance to show themselves from the best side. Sometimes, people (or things) have just no time to blow their cover because the first impression is so powerful that it puts off making a deep search as well as looking for the advantages because the first impression is far from the best.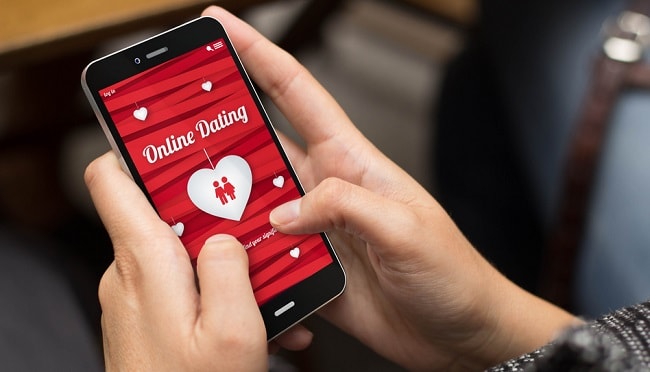 First impression
When you visit ladadate.com's site for the first time, you see a contemporary design with many profiles of the girls. It makes you register at once or use your Facebook account for ladadate login, or look at all the shown profiles of the girls, hoping that you might find someone at once. However, if you like a girl and wish to send her a message, you need to register anyway as well as "buy credits."
You can register on ladadate.com for free in order to create your profile, there is some standard information to be provided. As soon as you register, you get at least several incoming letters from the girls. These messages will have a flirting undertone, for example, a sexy girl can write to you, "Hi, dear John! Do you want to see me now? My camera is turned on for you now (with a winking emoji at the end.)" However, you cannot send a reply for free, first, you need to buy credits. Anyway, you have to have enough credits in order contact the girls directly, using all the possible options.
If you want to attract more worthy women, you need to spend some time, filling some necessary information into your profile and adding good photos because your profile should be "catchy." It takes a little bit more time than just usual sign-up process, however, if you want to succeed, it is necessary to do.
The Search function can help you find girls, based on your requirements, including age, weight, height, eyes color, hair color, body type, smoking, drinking, children, religion, level of English, so you can make your search as specific as you want. Nonetheless, unfortunately, you cannot save your search criteria for later, so you need to repeat this procedure each time when you visit ladadate.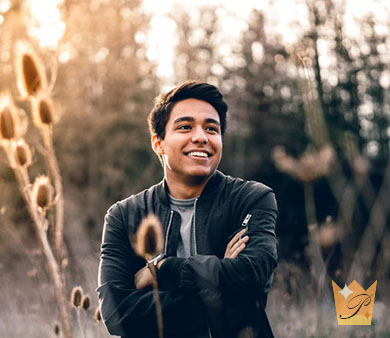 Probably one of the most unpleasant moments of the site that is mentioned in this ladadate.com review is that if you don't have enough money, you will hardly be able to find your soulmate there because you will not just have an opportunity to communicate. This moment will be described a little bit more in detail later in this ladadate review.
Let's look more closely
Sign-up phase
You don't have to spend too much time wondering how to register because everything is quite simple. If you don't want to register, using your email and to make a confirmation, you can use your Facebook account instead. Filling in your profile, you write down the required information as well as add something in freeform, telling about yourself. Only you choose what and how many to write there. Usually, people share their interests, favorite music, books, and worldviews in order to find the best match with common interests. It is necessary also to specify your personal features that can attract women, you can write that you are loyal, caring, self-confident, loving, etc.
Users and communication
There are many different options to communicate with other users such as outgoing letters, viewing the video clips, chat, live video, in addition, you can also make a contact information request. However, for free you can only look through women profiles and read incoming messages, all other things can be bought by credits. How many credits can you buy? You can buy 20 credits for $12, 60 for $33, 120 for $60, 250 for $112, 500 for $199 and 750 for $299. Talking about the things on which you can spend these credits, it is necessary to mention that to send an outgoing letter you need to spend 7 credits, to view a video clip you spend 10 credits, 1 minute of chat costs 1 credit as well as 1 minute of live video, and if you want to get contact information, you have to spend 25 credits.
However, you can see these prices only after registration. So, this is one of the reasons why it is useful to read such ladadate reviews and be aware of the forthcoming cost in advance.
Anti-scam policy
Despite the fact that the staff of the site tries to protect their users from a number of possible fraud scenarios, they cannot give you a 100% guarantee that you communicate with real women, so you might have chances to face ladadate scam. When you register on this site, you agree with the fact that this site doesn't guarantee you that it will work constantly without any errors and will be suitable for your purposes. In addition, the staff of the site cannot be responsible for the unavailability of the services as well as removal of the site, and, of course, for maintenance of your user information. Only you take full responsibility and all the risks related to the usage of the site. You should be aware of this information in advance.
Confidentiality
When you register on the site, you automatically accept the confidentiality statement of the site. So, besides above-mentioned information, you accept that you understand that site cannot warrant that all information that you provide to a woman, will be not shared with a third party. You understand that you should not provide a stranger with your private information. Only you are responsible for the consequences that the provided information can bring. In addition, the site's services provide occasional emailing of the information that you might be interested in, however, the staff of the site doesn't guarantee the authenticity of the data in these messages because they don't check it. It will be useful to look for the ladadate client reviews and study the issue from all the sides in order to be aware of all the possible circumstances.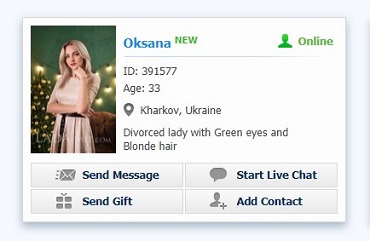 Refund policy
If you decide that you are not satisfied with the provided services of the site, and you have already spent money, you will not get any compensation. You should carefully read all the terms and conditions of the membership in order not to get in a trouble later. If you join the site, this means that you agree with everything and accept the fact that only you are responsible for everything, and you cannot demand compensation if this site doesn't meet your expectations. Be aware.
What about pros and cons of the ladadate.com?
Talking about the main pros, it is necessary to mention the following.
Quite a big number of beautiful women on the site;
Ability to look through women profiles without registration;
Free account.
Talking about the main cons, it is necessary to say about the following.
Inability to send at least limited number of free messages;
Poor anti-scam policy;
Inability to find out the prices without registration.
Anna
When I choose a dating site to register in, I study their anti-scam policy first. I don't want to become a victim of some fraudsters who will leave me high and dry.
16.07.2020 15:21