How to Make a Ukrainian Girl Fall in Love with You - Men's Point of View
22.08.2016
Ah, these amazing Slavic women! You must have heard a lot about them – and for a good reason. Russian, Byelorussian and Ukrainian girls are a novelty on the horizon. And we, men, couldn't leave this news without attention.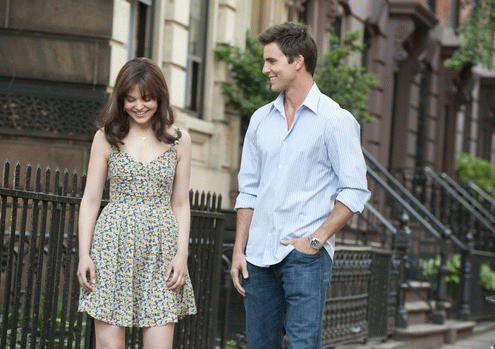 You see, Slavic girls have been off the international relationship stage for more than 80 years – since the Soviet Union has implemented clear-cut rules that didn't let its citizens leave the country without special purposes (and, vice versa, foreigners were not allowed to visit this country without such aims or permissions). And just imagine how surprised men from all over the world were when, in 1991, girls from this county started visiting other places.
Without a single doubt, I should admit that their beauty is the most noticeable characteristics – but only at the first sight. They are also family-oriented, cheerful, well-educated, kind, thoughtful… and much more. Actually, I am here today not to describe the peculiarities of Slavic girls. I will focus my efforts on describing the best ways to make a Ukrainian girl fall for you. Not that I don't respect other Slavic nations but my own experience is related to Ukrainian girls (since I picked one of these precious creatures, and she makes me happier day by day!). So, here are my tips to making a Ukrainian girl fall in love with you:
Approach her properly
Finding the right approach towards a girl is exceedingly important, whether you are approaching a Slavic girl or any other woman. In order to perfect your tactic, you need to accomplish your knowledge about women with information about Slavic girls. Bear in mind that these girls do not actually look for random hookups and casual sex. Most of them were brought up in decent families with pious traditions and, consequently, their family-oriented mindsets are not just a game. Therefore, if you want to get along with one of them, your approach should be quite respectful and intentions remain unambiguous.
Don't ask questions – insist
Yes, it might sound a bit creepy. But let me explain this. Ukrainian women believe that manliness is the most important characteristic – by far, the one that actually makes men attractive. As a part of conventional Slavic mannish behavior, they see assertiveness, which means that your behavior should be insistent yet respectful and unobtrusive. And if you seek practical implementation of this idea, here you go: when you ask her out, make it sound more like, "I think we could have a nice evening tomorrow in a café" instead of, "Wouldn't you mind being my company for tomorrow's evening?" Although both invitations are totally appropriate, the first one will indeed be much more effective.
Look sharp
No matter if you met on the Internet or you were having actual meetings, you still have to think about your physical appearance. I cannot explain this strange tendency about men thinking that their looks mean less than girls' exteriors. I don't know what kind of beauty guru infected Western men's brains with this idea but I will do my best to help you get rid of it. Of course, you shouldn't be devoting extra much time to your looks. However, if you groom your beard, iron your shirt, and wear clean boots – it's much more likely that a Ukrainian girl will find you overly attractive. I am not writing about keeping your body fit and getting a haircut systematically. These phenomena (alongside with hygiene issues) are assumingly too obvious to discuss them repeatedly.
Romance is not dead
The strangest thing about Western people is that throughout the centuries, Europe and the USA have been producing the most romantic content – novels, movies, songs etc. – and now people there tend to deny the significance of romantic feelings. And, with that, people reject romantic gestures and chivalry as a concept. On the contrary, Ukrainian girls believe in love and everything romantic. They love when their men act chivalrous and delightfully. You should take advantage of this fact: help her take off and wear her coat, move her chair, bring her flowers, and so on. While choosing a location for your date, keep in mind that romantic venues work the best. She will be astonished!
Show your family-oriented attitude
We have already mentioned that Ukrainian girls mostly look for decent men to start a family with (such generalization as 'all of them' would be a lie, obviously). That is, you should better be so if you want to win a heart of a woman from Ukraine. Demonstrate your cheerful attitude, show how much you like children, and talk deeply about how you want to have a cozy house with a retriever and so. However, if the aforementioned things are not attractive to you – don't lie to her and yourself. At the moment, you may not be ready to start a family – and it's perfectly fine. There are time and place for everything in this world.
There are no comments. Your can be the first