European beautiful actresses
10.09.2020
Hollywood divas might be dictating the trends in the movie industry with their stunning beauty and inspiring success stories, but their European counterparts are no less gorgeous and talented. Their achievements impress, and the beauty leaves millions of fans waiting for more and more iconic works.
Thanks to European cinema, the world discovered many actresses who left a forever mark on all genres, from drama to science fiction and action movies. The world is changing, stars come and go, but the Old World never stops to amaze with the incredible potential and grace of its young talents. So if you're wondering how the film industry might look like in a few years, we've put together a list of 12 top hottest actresses of 2020.
What is so exotic about European actresses?
For decades, Hollywood has been setting standards and forming pop-culture. When it comes to American filmmaking, there's almost no place for bold experiments and controversial decisions. That's why we rarely get to see famous Hollywood actresses from unusual angles. Conversely, Europe is home to true visionaries who help young actresses break the boundaries of acting, which often results in unique, fresh viewer experience. Besides, despite being portrayed as a fetish paradise in the 2000s American teen comedies, Europe is a place of different, higher moral values, which set it apart from the rest of the world. Meet a girl now and find out what makes European ladies special.
Our top of 12 hot European actresses
From the UK to Sweden, Europe has dozens of promising stars to offer. Some of the ladies from our list have already made a name for themselves, while others are yet to prove that they've got what it takes to become a world-famous celebrity.
12) Imogen Poots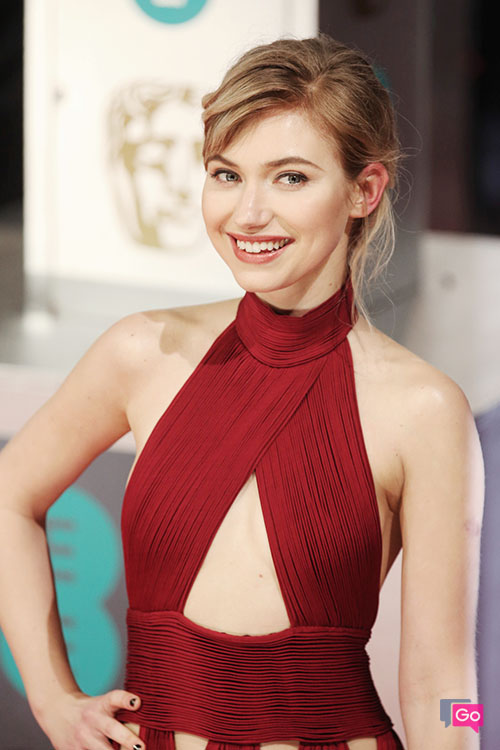 Dazzling, clever, and gifted, Imogen never studied acting, but when the camera loves you, education isn't that important. At the age of 17, she landed a role in the 2007 horror film 28 Weeks Later, and since then her career went uphill. The girl has starred in film adaptations of classics (Jane Eyre), modern classics (Filth), action (Need for Speed), and horror movies (Fright Night), as well as rom-coms (Squirrels to the Nuts). There seems to be no genre Imogen can't handle. Just check her out in Knight of Cups – she's wonderful there too. Imogen shined in advertising campaigns for Chloé and the Isabelle Marni collection for H&M. In 2020, you could see Imogen in the American mini-series I Know This Much Is True and Florian Zeller's drama The Father.
11) Nilam Farooq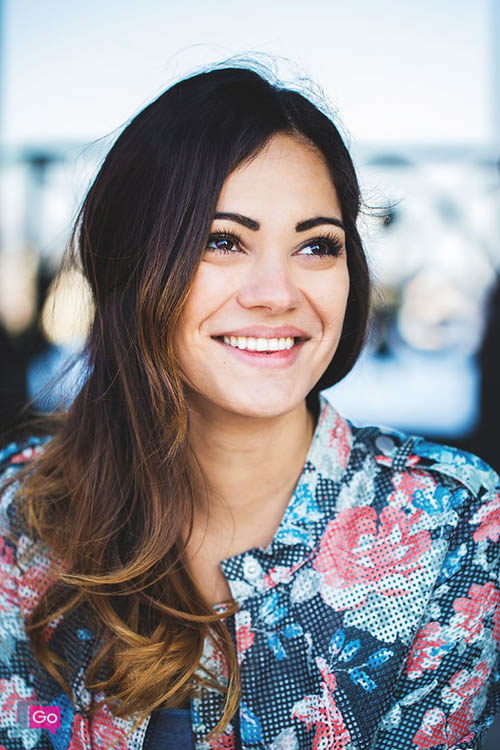 Apart from earning the place among famous European actresses, Farooq is also one of the hottest girls on YouTube, well, at least in Germany. Since 2010, she's been running the YouTube channel called daaruum, now renamed Nilam, where she publishes travel and lifestyle-related content. Although she's been starring as an extra in various movies since she was 12, fame came to Nilam when she turned 21 and started her channel. Social media helped the girl realize herself as an actress. Today she mainly directs and makes films. Her recent works are Sweethearts (2019) and the lead role in Rate Your Date, which came out the same year. Nilam was born on September 26, 1989, in Berlin to Pakistani and Polish parents. She grew up in the Wilmersdorf district, where she graduated from the local humanistic gymnasium of Goethe. In 2015 Farooq also realized herself as a jewelry designer, releasing two collections called "Fine Forms" and "Odyssey Collection."
10) Naomi Watts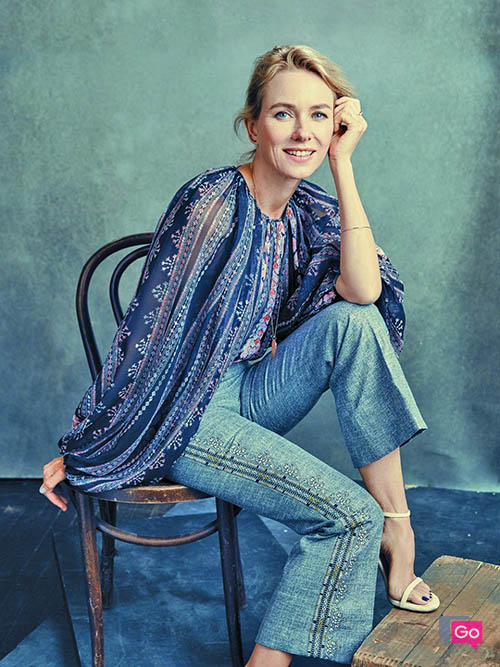 An Anglo-Australian and American film actress, producer, and a UNAIDS Goodwill Ambassador – all this is about Naomi. The future star felt the passion for acting as a kid thanks to her mother, who played in a local amateur theater. After graduating from acting school, Naomi attended countless auditions. Her first acting job was a small role in the 1986 film For Love Alone, but the real breakthrough happened when the world saw the famous David Lynch's thriller Mulholland Drive. The film, which won an Oscar nomination and helped Lynch get the Best Director in Cannes, earned Naomi her first major awards, including the American Film Critics Association Award. She finally got a well-deserved success. At the moment, two movies starring Watts are set to hit the cinemas in 2020: Once Upon a Time in Staten Island and Penguin Bloom.
9) Emilia Clarke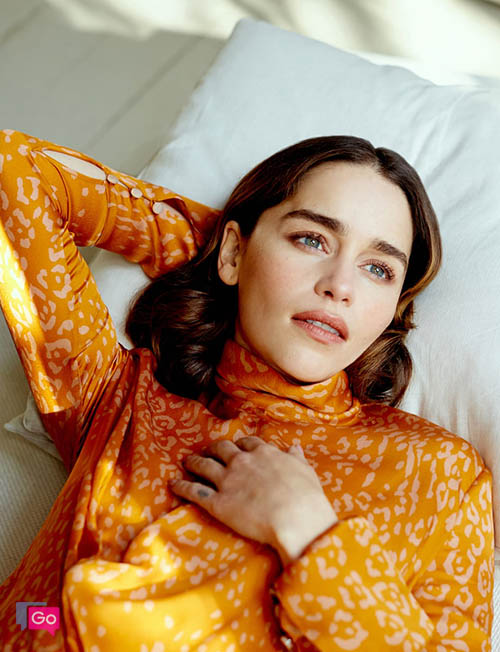 Even those who have never seen a single episode of Game of Thrones know Daenerys Targaryen, Mother of Dragons, remarkably played by a talented European actress Emilia Clarke. Time will tell whether Emilia will be able to escape that image, but she's doing her best, taking over major roles in such projects as Terminator Genisys and a recent Star Wars spin-off. Clarke's debut on television took place in 2009. Her first work was the small role of Saskia Mayer in an episode of the TV series Doctors. Although she performed well, the role didn't bring popularity, unlike Game of Thrones. Emilia did a fantastic job transforming a cheerful, always-smiling brunette into silver-gold haired Daenerys. But it wasn't only her spectacular appearance that brought the love of millions – it's Clarke's character that helped portray the dedication, courage, and the amazing ability to balance on the brink of cruelty and mercy.
8) Sonja Gerhardt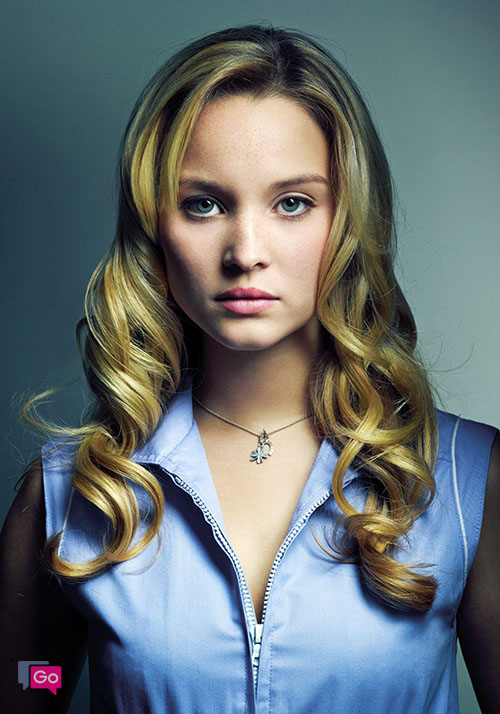 Sonja was born and raised in Berlin. She's come quite a long way from a tiny role C.S.I .: Crime Scene Investigation to her recent movies. Sonja's most notable works are Turkish for Beginners (Türkisch für Anfänger) and Summer (Sommer). The girl won the hearts of the audience, starring in two of the most successful German TV series of recent years: Deutschland 83 (2015) and Ku'damm 56 (2016). But acting isn't Sonja's only passion: for eleven years, she'd been dancing with the children's ensemble of the Revuetheater Berlin theater. This experience later proved to be useful on set.
7) Jenna Coleman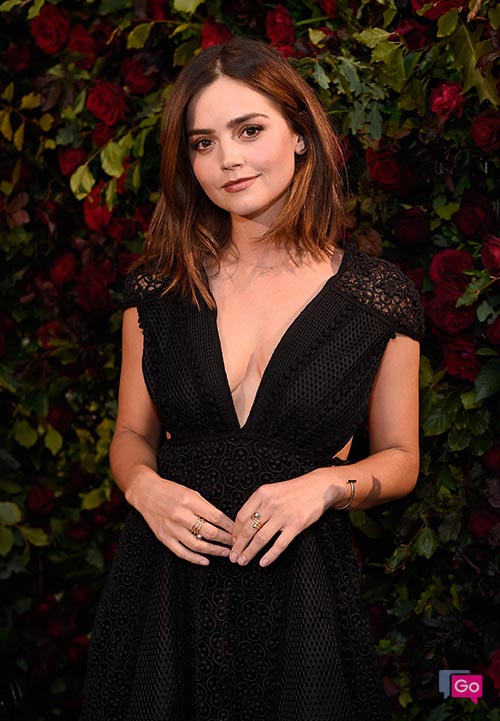 Doctor Who fans know Jenna primarily as the Impossible Girl, the companion of the 11th and 12th Doctors. Suddenly, Clara Oswald made her famous not only in the UK but also worldwide, making her one of the top European actresses. However, Jenna's acting potential is far beyond the role of our beloved Time Lord's sidekick – she's a talented actress, and her career has seen bigger roles recently. Jenna debuted on television in 2005 when she was cast as Jasmine Thomas in the TV series Emmerdale. It was a success – at the British Soap Awards 2007, the girl received the Best Debut nomination. Today the actress is still busy filming for the series Victoria and The Serpent.
6) Nina Dobrev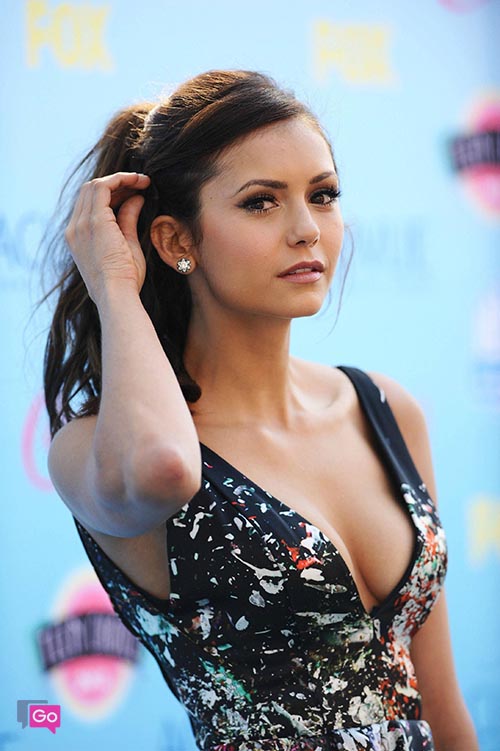 Nina is a Canadian movie star of Bulgarian origin, former gymnast, model, and one of the prettiest Eastern European actresses. Most of us remember her as Elena Gilbert from The Vampire Diaries, but some may know her by the roles in The Roommate, The Perks of Being a Wallflower, and Let's Be Cops. Nina's first serious acting job was in the teenage television series Degrassi: The Next Generation. She left in 2009 to play the lead role in The Vampire Diaries. A wise decision.
5) Cara Delevingne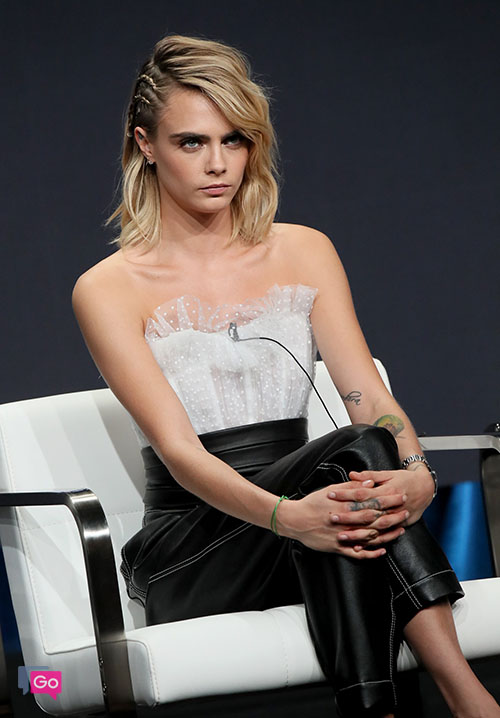 Lookup any recent top of European actresses under 30, and you'll most likely find Cara in it. And that's not surprising – she's something. First of all, she's a successful top model who worked with Topshop, Burberry Beauty, DKNY, Zara, and more. Cara recently signed a contract with the YSL brand and became the face of Yves Saint Laurent Beauté. Secondly, she's loved by tabloids. Drug problems, kisses with Sienna Miller, dates with Michelle Rodriguez – the girl's quite busy. Thirdly, she's a great actress. Cara's career is developing rapidly. A cameo role in Anna Karenina, a mermaid in Pan, a leading role in Paper Towns, Valerian and the City of a Thousand Planets, Suicide Squad, and so on.
4) Alicia Vikander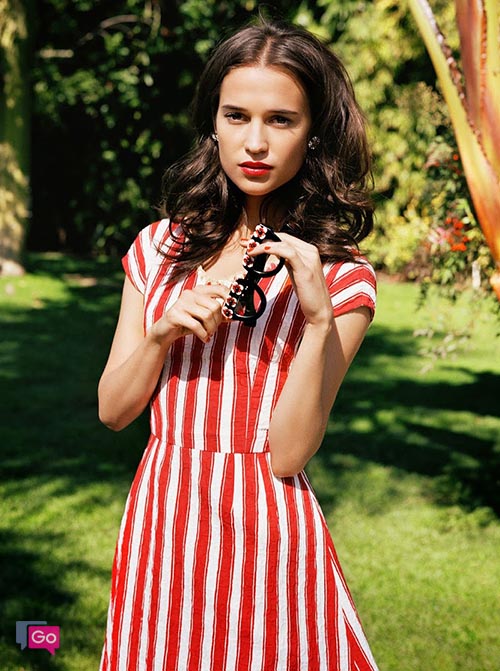 Alicia is a rising star of Scandinavian and Hollywood cinema. She was mostly known in Sweden, but after the premiere of Tom Hooper's The Danish Girl, which brought her an Oscar, Alicia quickly gained overwhelming popularity. Today she lives in London and collaborates with famous clothing brands. The actress is a rare guest at noisy parties because she always has a lot of work. That's how managed to get the role of Lara Croft in the new Tomb Rider adaptation. In 2020, Lily's list of films saw four new works, including Green Knight, a fantasy adventure based on the Arthurian legend.
3) Juno Temple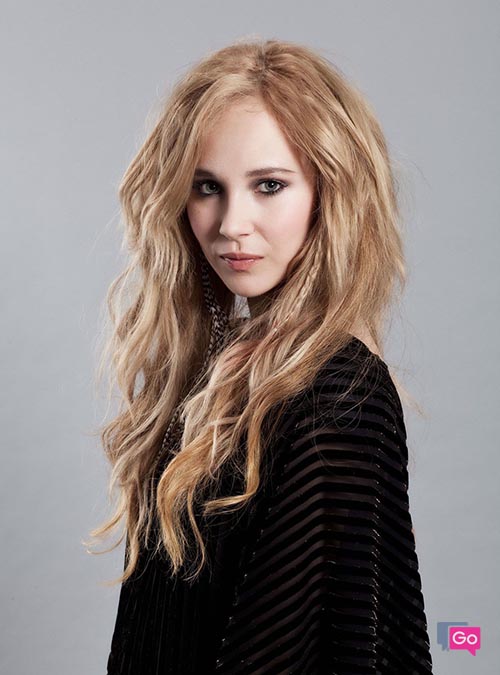 Juno's mom is a well-known film producer in London. When her daughter told her she wanted to be an actress, the reaction was something like, "Do you want to depend on the whims of casting agents all your life? You'll always be unhappy, unemployed, not thin enough, not tall enough, not fat enough..." But Juno chose this thorny path, and, apparently, she doesn't regret it. Since 2000, Juno starred in a few dozen movies together with Johnny Depp, Evan Peters, Timothy Spall, Rhys Evans, Carey Mulligan, and many others.
2) Mélanie Bernier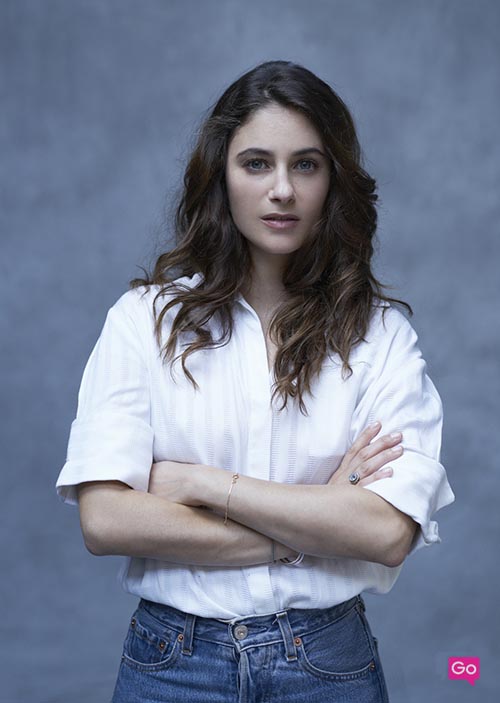 Melanie is a hot European actress from France. She's been engaged in amateur theater since early childhood, so a career choice was a no-brainer for her. Bernier's debut in cinema took place in 2000 with a cameo role in the little-known French TV series Children's Views. The first more or less large-scale projects in Melanie's career appeared during 2007-2008. Her works include Million BC 2 (2007), Love Actually 2: Parisian Stories, and Our Futures.
1) Lily Collins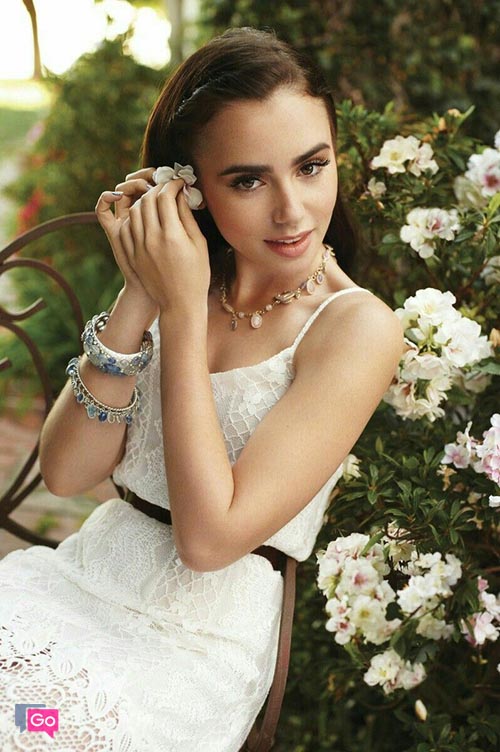 And the first place on our list of top hottest actresses goes to Lily Collins. Like everyone born in an artistic family, Lily has been in show business since childhood. At two years old, she starred in the BBC project Growth Problems, at five, she already played in the theater, and at twenty, she performed her first major film role – the daughter of Sandra Bullock's heroine in The Blind Side. At the same time, Lily had her column in Elle Girl and wrote for Seventeen, Teen Vogue, and The Los Angeles Times. So if her film career doesn't work out, she has plenty of talents to realize. In 2013, we saw her as Clary in The Mortal Instruments: City of Bones, but the project never became "the new Twilight." The film failed at the box office. 2019 and 2020 brought two more roles in the movies Tolkien, where Lily plays the famous writer's spouse, and Inheritance, an American thriller. Lily also played the main role in the upcoming drama Halo of Stars. The film will show viewers a circus underside and tell about the touching mother-daughter relationship.
Appearance-wise, all the ladies from our list are absolutely different. Each of them does their best to emphasize their individuality and develop a personal acting style. But they still share a lot in common. Perseverance, professionalism, hard work, ability to present oneself – without these qualities, they'd never make it to the status of the hottest European women.
true-cinema-lover
Meeeh… Boring!!! Where are such gorgeous ladies like Monica Bellucci or Léa Seydoux?! And what the hell do American and Canadian women whose parents are European are doing in this list? European cinema is known for its brilliant female actresses with outstanding talent and beauty. Why focus on young and raw no-names?
04.11.2020 11:54
Carmen
I agree, European actresses are not like the Hollywood stars. They are so airy, delicate, and at the same time so down to earth and realistic in most of the pictures. I would love to see stars from European countries more often in American movies, as well as more popularity of European films.
04.11.2020 11:55